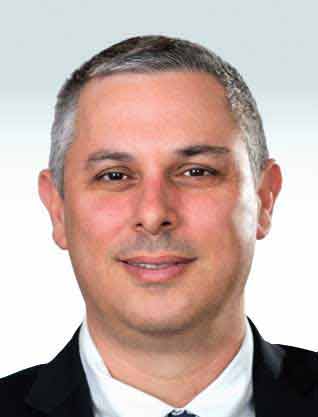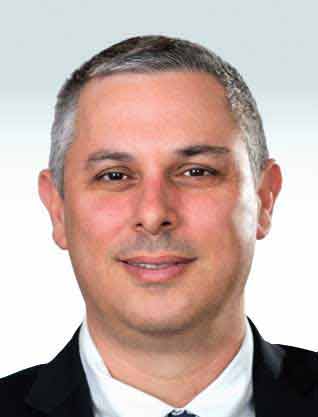 Boaz Edelstein
Head of the Litigation Department
| | |
| --- | --- |
| Email: | [email protected] |
| Fields: | Civil Litigation |
| Position: | Head of the Litigation Department |
| Seniority in position: | 7 |
| Education: | LL.B. Law, Bar Ilan University |
What is the most significant action that you have recently led?
Deepening and expanding the firm's litigation department, creating an infrastructure to receive complex litigation cases, in terms of size and legal depth, locating and training superior manpower for complex and quality legal handling.
What are the firm's most significant strengths in your eyes?
Broad-based understanding – without compromising on depth – in various legal areas, with the firm's lawyers experienced in the business aspects of the profession and in the area of legal discussions.
Identification with the clients' needs and providing good, right and immediate responses.
Providing legal handling ahead of time as 'preventative medicine' alongside an ability to give services to manage crises.
Perfect synergy between the departments of the firm, and providing a response to clients needs in real estate, managing family capital, and legal discussions, and in all other legal areas.
What are the main measures carried out recently that will lead to the strengthening of the firm in the coming years?
Deepening and expanding the firm's areas of activity.
Consolidating the connection with existing clients and providing responses to new clients.
Bettering and enlarging the quality of employees, both by taking in interns that grew up professionally in the firm and taking in excellent lawyers from other firms.
Providing a professional horizon for current staff.
What advice would you offer a young lawyer who is starting out?
Aspiring to multidisciplinary practices – in an era of specialization and specific know-how there is also a need to see the complete picture. It is recommended for a lawyer starting out 'to taste" as far as possible various areas of the law, so that afterwards when he is choosing the main path to act in, he will have in his tool box the ability inferred in other areas of law and involvement.
Patience – legal procedures are for the long term, and the fruits ripen sometimes over years.
Specialization – the legal tool box requires familiarity with new rulings and legislation and understanding of real-time developments.