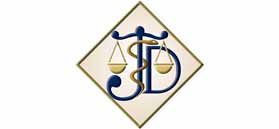 Jonathan Davies & Co., Law Firm
Medical law, Personal Injuries and Medical Malpractice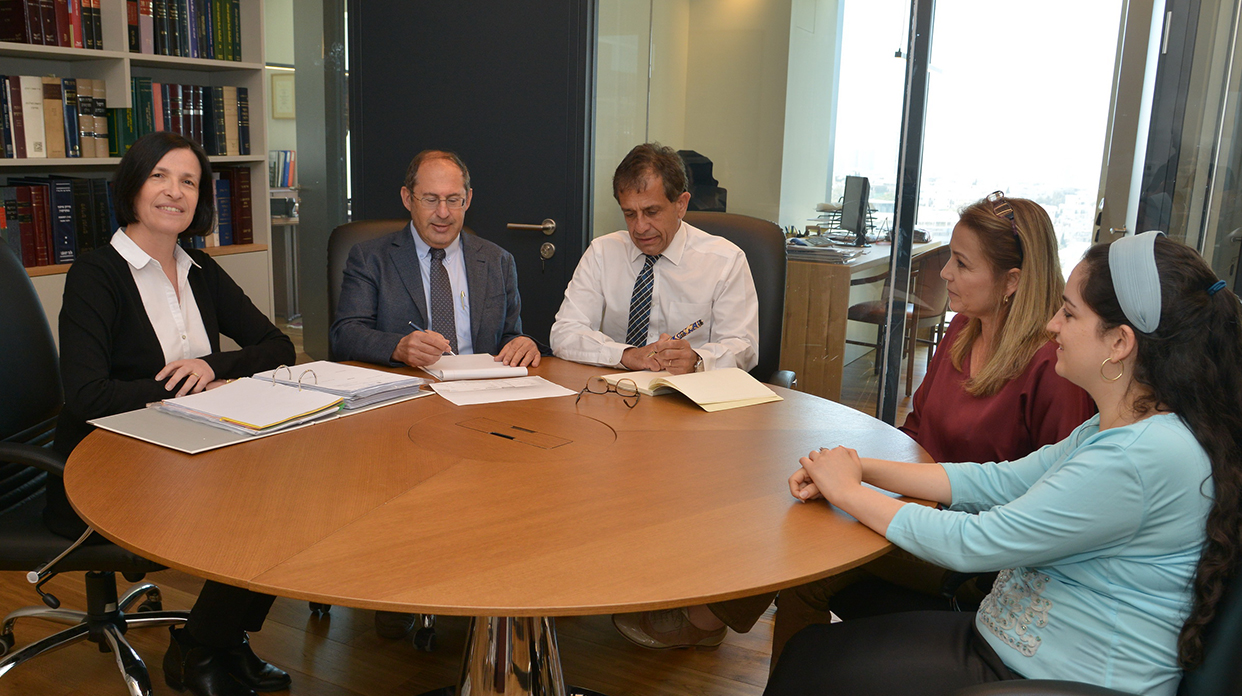 Company's Profile
Established:
1988
Line of Business:
Medical law, Personal Injuries and Medical Malpractice
Address:
Shenhav House, 12 Beit Hadfus St., Jerusalem
Tel: 972-2-6529990 Fax: 972-2-6529995
Ha'arbaa Towers (South Building, 9th floor) 30 Ha'arba'a St., Tel Aviv
Phone:
972-3-7419190
Fax:
972-3-5610406

Company Executives
Adv. Jonathan Davies

Firm Owner. The firm has branches in Tel-Aviv and in Jerusalem.

Jonathan Davies & Co., Law Firm

View Profile

Jonathan Davies

Adv. Ronit Lenman

Senior Partner

Jonathan Davies & Co., Law Firm

About Jonathan Davies & Co., Law Firm
Jonathan Davies & Co. is one of Israel's leading medical malpractice, torts and insurance law firms, with over 35 years of experience representing victims in various personal injury claims. The firm's knowledge in Israeli and international medical law and its experience in complex medical law claims are expressed in each and every case, with the personal involvement of Adv. Jonathan Davies throughout the process. The firm, which was founded by Adv. Jonathan Davies in 1988, represents victims vs. state authorities (IDF, National Insurance), medical institutions (HMOs hospitals) and private entities (institutions, physicians, clinics, insurers) in liability, torts, insurance, medical law, medical malpractice claims, and general civil law litigations and representation. In addition, the firm provides legal consulting on Bio-Ethics, Bio-Technology and medical ethics and was involved in precedential rulings. The firm also provides consulting services to other law firms, and represents the National Insurance Institution in subrogation claims against insurance companies. The firm, which handles the most complex medical malpractice claims, uses the services of Israel's best medical experts. It aspires for optimal legal results with attention to all of the social rights for which the victims are entitled. In 2020 at the heat of the Covid-19 pandemic the firm filed 60 different medical malpractice claims many of them on behalf of parents who adopted children that were adopted from foster homes in East European countries. The children suffer from Fetal Alcohol Syndrome Disorder (FASD). This are unprecedented claims arguing for 'wrongful adoption' and going to set a legal, medical and social precedent. The individual tort claims have an international impact on adoption.
Legal Precedents
In its three decades of operations, the firm set numerous precedents in the Supreme Court and the National Labor Court, and led to numerous binding precedents that serve as pillars of Israeli medical law, including a ruling of the Supreme Court President Shamgar that regulates disclosure obligations of insurers to the insured, a patient rights' ruling which determines that a lack of sufficient experience of an Israeli doctor justifies funding surgery abroad, a ruling concerning the relative deduction of benefits from tort compensations, and a ruling concerning wrongful birth, that served as a basis for a binding precedent of the Supreme Court, determining that an Ultra-Orthodox woman can decide to abort, regardless of her religious beliefs. In addition, a ruling concerning the Spoliation of medical records by a senior physician, and an important recent ruling concerning the required follow-up after a Sleeve Gastrectomy procedure. The firm aims to reformulate the patient-medical-staff relationship through a precedential lawsuit concerning a physician who died following "Sham Peer Review" from his colleagues. Thus, the firm exposes the behind-the-scene dynamics of hospitals and fights for the right of patients to know of such dynamics. Additional precedents include rulings concerning patients' rights under the National Health Insurance Law, medical malpractice in various medical fields, obstetrics complications, surgery complications, misdiagnosis, medication and prescription errors, insurance and tort claims, chemicals/radiation exposure torts, accidents and medical experts.
Innovative Projects in the Practice Area
The firm's commitment to defend medical malpractice victims leads to an implementation of its accumulated knowledge in two innovative projects, aimed at implementing their rights, and supporting them through the obstacles of the legal procedures, and also at reducing the high costs that are involved in legal and expert opinions and representation in this area. For that purpose, the firm is involved in the creation of innovative tools that help victims fund medical opinions. The firm is handling a magnitude claim on behalf of 45 parents and children that were adopted from East European countries that suffer from Fetal Alcohol Syndrome. The claims are against the Doctors and adoption agencies that didn't diagnose the syndrome and the state of Israel that allowed the interstate adoption without reasonable care.
Justice Investments – This Enterprise concerns legal investments and helps finance medical opinions and legal expenses for the victims on a Win Win basis. Jonathan Davies is the chair of the investment committee. www.justiceinvestments.com
Adv. Jonathan Davies
Adv. Davies has an LL.B., Tel Aviv University (1993) and an LL.M. (Commercial Law, magna sum laude), Tel Aviv University with UC Berkeley (2012). He has 34 years of experience in medical malpractice, torts, insurance, liability, litigation, medicine and law, occupational illnesses, bodily harm, OSH, receiving medical rights, bio-tech and class actions. He was the chief editor of the "Medicine and Law" journal of the Israeli Law and Medicine Association for 15 years. In addition, he was Chairman of the Council of Presidents of the WAML. Member in the Board of Governors of WAML and member of the educational committee. Executive and presidential board member of the Medicine and Law Association, Member of the management board of the Health, Law and Ethics center next to Haifa University and Member of the British Royal Society of Medicine. He is also a Member of the US ACLM), a Member of the Helsinki Committee which approves/rejects human experiments for the Me'u'hedet HMO and a Bar-certified mediator. He is renowned as an authority in his field and published numerous books and articles in Hebrew and in English.
Some of his books:
• Laws and Rulings in Medical Law (1999)
• The Right to a Life with no Malformation, a collection of science, ethics and law articles (2007)
• "Legal Aspects of Alternative Medicine "Chapter in J. Shoval and E. Averbuch's book - Alternative and Complementary Medicine (2014)
• "Legal and Forensic Medicine in Israel" Chapter in the International Medicine and Law Encyclopedia, Springer, Germany (2013). He is also academically-active as a lecturer in courses for medical experts opinions by the Medical Professions Union and the Attorneys Training Institute. Guest Editor of WAML's Newsletter March 2020. In 2021 springer will publish the second edition of the Medicine and Law Encyclopedia with the chapter Liability and Accountability of the Health system in Israel.
Adv. Ronit Lenman
Adv. Lenman has an LL.B., Tel Aviv University, has been practicing law since 1999 and specializes in the management of bodily harm and insurance claims, with an emphasis on various medical malpractice cases, including wrongful birth, obstetrics, genetics and ultra-sound, neurosurgery, cardiothoracic surgery, cardiology, oncology, orthopedics, plastic surgery, rheumatology, infections, pediatric malpractice, etc. In the past, she represented insurance companies and has expertise in claims management, risk evaluation, in and out-of-court negotiations and appearances before all of the courts. She joined the firm in 2007, developed and managed its Tel Aviv branch, and is currently a senior partner and manager of the Tel Aviv Branch. She is a WAML member. She has comprehensive familiarity with all of the legal issues of torts and insurance, including traffic accidents, insurance claims, subrogation claims, and experience in managing lawsuits on the grounds of severe bodily harm, multisystem trauma and estate and dependents claims, with an emphasis on a comprehensive solution for the clients' needs.
Adv. Lenman also joined lately Justice Investments advisory team.
www.justiceinvestments.com/team

Publications

Articles about Jonathan Davies & Co., Law Firm