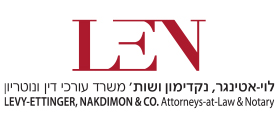 Levy-Ettinger, Nakdimon & Co., Attorneys-at-Law & Notary
Labor Law, Equal Opportunities and Sexual Harassment in the Workplace, Civil-Commercial Law, Real Estate Law, Wills and Inheritance, Mediations and Arbitrations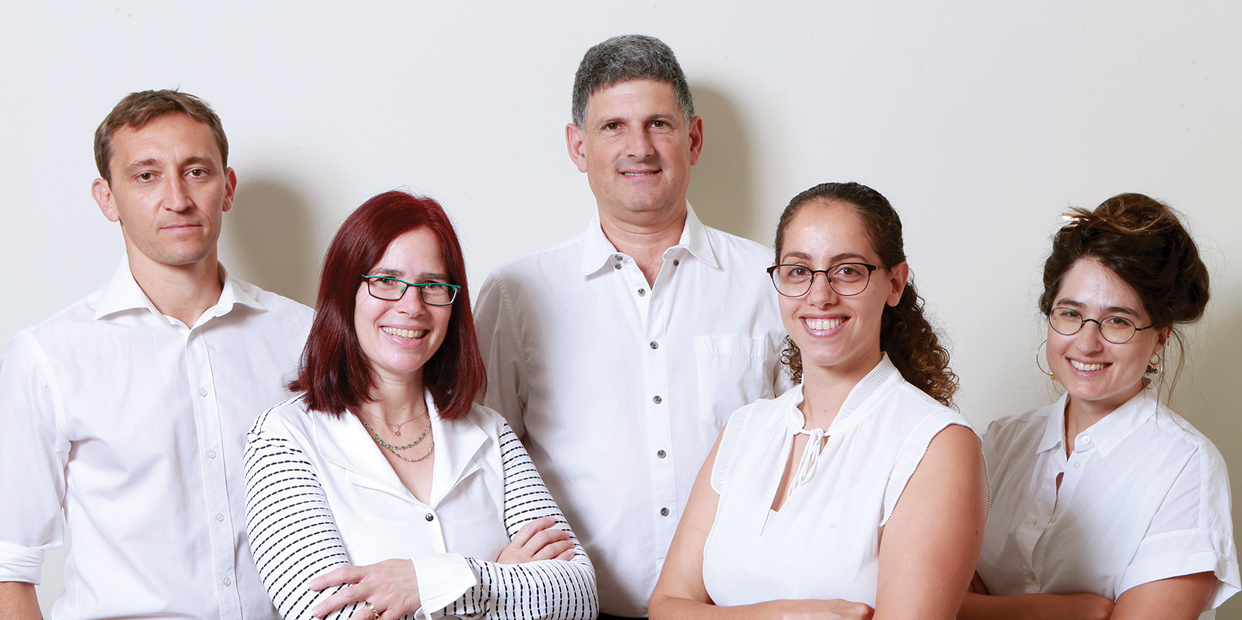 Company's Profile
| | |
| --- | --- |
| Line of Business: | Labor Law, Equal Opportunities and Sexual Harassment in the Workplace, Civil-Commercial Law, Real Estate Law, Wills and Inheritance, Mediations and Arbitrations |
| Address: | 3 Golda Mehir St., Park HaMada, Ness Ziona |
| Phone: | 972-8-9477094 |
| Fax: | 972-8-9477095 |

Company Executives
Adv. Aviad Ettinger

Partner

Levy-Ettinger, Nakdimon & Co., Attorneys-at-Law & Notary

Adv. Shir-el Nakdimon

Partner

Levy-Ettinger, Nakdimon & Co., Attorneys-at-Law & Notary

Adv. Ohad Feiler

Partner

Levy-Ettinger, Nakdimon & Co., Attorneys-at-Law & Notary

Shiran Baruh

Adv.

Levy-Ettinger, Nakdimon & Co., Attorneys-at-Law & Notary

Noa Jeselsonh

Adv.

Levy-Ettinger, Nakdimon & Co., Attorneys-at-Law & Notary

About Levy-Ettinger, Nakdimon & Co., Attorneys-at-Law & Notary
Levy-Ettinger, Nakdimon & Co. (LEN) specializes in labor law, and is considered to be one of Israel's leading firms in matters relating to employment discrimination and prevention of workplace sexual harassment. LEN leads these fields both in its social activity and in activist work to change the current situation in the Israeli society. This practice includes representation of clients in litigation cases and reaching presidential achievements, lecturing and organizing seminars and conventions, which emphasize the educational-preventive aspect, and in guiding students in the women rights clinics in IDC Herzliya (formerly) and in the Academic Program of the College of Management (currently).
Premium-Level Legal Services
LEN was established in 2014 from the merger of two firms - Levy-Ettinger which has been practicing since 2003 and Nakdimon which has been practicing since 2004. It is located in Park HaMada in Rehovot at the heart of a busy High-Tech and business center, and its founders champion the mission of providing comprehensive legal services of the highest professional level, with attention to personal, efficient and accessible service. Beyond its particular expertise in labor law, the firm also provides legal services in the fields of civil-commercial law, real estate, wills and inheritances, mediations and arbitrations. The firm has three partners, a team of associates and an administration and finance team. In its labor law practice, the firm provides comprehensive services to companies and individuals in matters of gender and discrimination, women employment laws and prevention of sexual harassment in the workplace. LEN's commercial department specializes in real estate law and provides comprehensive assistance to entrepreneurs, contractors, purchasing groups, asset-swap ("combination") transactions and private clients. The firm's attorneys work from a social agenda and promote the values of equality between men and women with the aim of creating a more egalitarian workplace. As a result, the firm's work contributes significantly to a change towards equality in the Israeli society. Another guiding value of the firm is the family value, and the firm greatly emphasizes the balance between the personal life and the professional life of its team members. Over the years, the firm recorded legal precedents in the field of workplace equality, some of which became binding practices. These include the Orit Goren Bagatz concerning equal pay to men and women and the Sharona Arbiv ruling which determined that an employee isn't obligated to declare her pregnancy during a job interview. The firm has vast experience in this field, and works extensively in the practice area of prevention of sexual harassment, which is headed by Adv. Nakdimon, who has been accompanying for years supervisors of enforcement of the Sexual Harassment Prevention Law (SHPL) in workplaces and academic institutes, and provides them with ongoing counsel, both in guiding them on how to prevent sexual harassment in the workplace and the campuses, and in accompanying them when a sexual harassment or aggravation event occurs and conducting the investigation proceeding in accordance with the law. Adv. Nakdimon has also been serving, for many years, as an external supervisor/examiner in accordance with the SHPL, who carries out the investigation proceedings for sexual harassment cases that occurred in a workplace, in cases where the in-house supervisor is prevented from conducting the investigation personally. In such cases, Adv. Nakdimon conducts the investigation proceedings with customization to the workplace and its unique requirements - all according to the circumstances.
The Partners
Adv. Shir-el Nakdimon, Managing Partner - Shir-el is the firm's managing partner. She is specializing in labor law, with an emphasis on women's rights, sexual harassment, gender, and discrimination. She is considered to be one of Israel's leading attorneys in the field of women's rights, sexual harassment, gender and discrimination, including in discrimination due to pregnancy, age, parenting, fertility treatments, military reserves service, gender, sexual orientation, disability, etc. In addition, she manages litigation cases in the labor tribunals across Israel, in every aspect of labor law, represents in pre-termination hearings, represents employees before the Ministry of Employment, Welfare and Social Service's Supervisor of Women Employment Law, in application for terminations approval and in mediations. Further-more, she provides legal counsel to companies and individuals, including drafting employment contracts and agreements, and also accompanies and counsels SMEs on all aspects of employment, from drafting employment agreements, through the ongoing legal counsel throughout the employment period, and up to employment termination proceedings, including close guidance on the legal requirements and an emphasis on the optimal management of labor relations. Shir-el holds an LL.B. (1998) from Manchester University in Israel - Kiryat Ono Campus. She was admitted to the Israeli Bar in 2000.
Adv. and Mediator Aviad Ettinger, Founding Partner - Aviad founded the firm in 2003 together with the Late Adv. Odelia Levy Ettinger. He serves as a mediator and an arbitrator in the practice areas of civil law, real estate, labor and family laws, and often counsels and litigates, including court appearances and representation of companies and employees in commercial matters, labor law and real estate. He has experience in managing real estate transactions and construction projects from the land acquisition stages up to the apartments' sale, and he represents contractors, developers and private clients. Aviad holds an LL.B. from Tel Aviv University and he's a member of the Israeli Bar since 1995. Adv. Ettinger also initiated and leads the "Revadim" project for supporting women with cancer, in memory of his late wife, Adv. Odelia Levy-Ettinger.
Adv. Notary and Mediator Ohad Feiler, Partner - Ohad has been working in the firm since 2010 and was made partner in 2019. He has vast experience in real estate and lands law and in the framework of his work he accompanies developers, contractors and private clients. Among others, he specializes in accompanying combination transactions and purchasing groups, from the negotiations stages, through agreement drafting and up to registration and representation before the relevant authorities. He also counsels and litigates in the civil-commercial law practice area. Ohad is a member of the Israel Bar Association's national Settlement and ILA (Israel Lands Authority) Committee. Ohad holds an LL.B. and a B.A., Business Administration from the Academic Program of the College of Managemen. He was admitted to the Israeli Bar in 2008.
Community Outreach
LEN's lawyers see themselves as social lawyers. In light of this approach, the firm works pro bono for the community. Among other, the firm volunteers to support NGOs, including the Israel Women's Network, The Women's Courtyard - A feminine, multicultural, protective and empowering space for women and girls in risk and distress situations, The Galilee Golan Sexual Assault Victims Support Center, the Rishon LeZion Municipal Women Rights Center, and more. The firm also provides legal services to the Equal Employment Opportunities Commission.

Photo Gallery