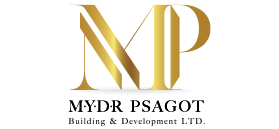 M.Y.D.R. Psagot Building & Development
Construction Development and Execution, Urban Renewal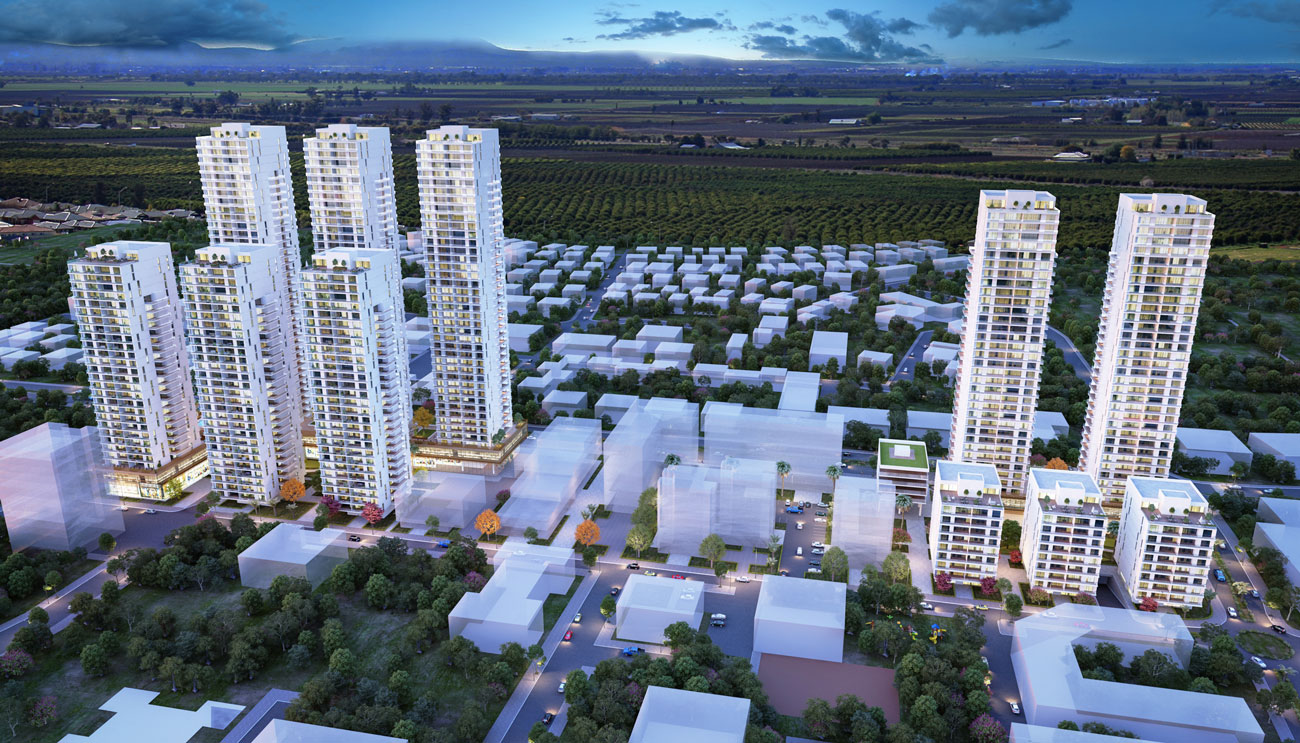 Company's Profile
| | |
| --- | --- |
| Established: | 1990 |
| Line of Business: | Construction Development and Execution, Urban Renewal |
| Address: | 15 Kanfei Nesharim St., Givat Sha'ul, Jerusalem |
| Phone: | 1-800-204040 |
| Fax: | 972-2-6517180 |

Company Executives
Ronen Levy

CEO and Owner

M.Y.D.R. Psagot Building & Development

Yossef Sabag

CFO

M.Y.D.R. Psagot Building & Development

Dorit Rabiner

Projects Manager, Initiation & Urban Renewal Department

M.Y.D.R. Psagot Building & Development

Lin Levy

VP, Marketing and Development

M.Y.D.R. Psagot Building & Development

Israel Vaknin

VP, Planning and Execution Department

M.Y.D.R. Psagot Building & Development

Yanko Reizel

VP, Engineering Department

M.Y.D.R. Psagot Building & Development

About M.Y.D.R. Psagot Building & Development
M.Y.D.R. Psagot Building and Development Ltd. is a company that serves as an initiation, contracting and execution company, and has the highest contractor classification 100C – 5 (Unlimited) and more than 30 years of experience. The company specializes in executing particularly large and complex construction projects, where it utilizes cutting-edge technologies in order to achieve professional and fast execution. To date, the company has built dozens of projects across Israel, and in its role as a developer the company initiates, promotes and plans both regular construction projects and urban renewal projects (Tama 38/Pinui-Binui). In its role as an execution company the company executes all of its own projects, and also works as a primary contractor for public and government institutes and for purchasing groups. The company about 55 managers and workers and its motto is "The Execution Quality = The Product Quality". The company's absolute value is the commitment to execute the works at the highest level, and to comply with the schedules.
Areas of Operation
M.Y.D.R.'s diverse areas of operations include the construction of large-scope projects with hundreds of apartments, the execution of contracting works for purchasing groups, the construction of luxury buildings, the construction of commercial centers and office buildings, the construction of public institutions, all types of urban renewal and architectural conservation buildings.
One Stop Shop
The company's clear advantage stems from its position as both a developer and constructor (contractor classification of C5 – Unlimited) all as a one-stop-shop. In addition, the company employs permanent and longstanding human resources and its direct employees include projects managers, work managers and worksite safety supervisors. As a result, the company is able to verify that the work processes in its sites are carried out "by the book" and has consistent and absolute control of every project it initiates and executes, without being dependent on any external entities. The result: the company meets the timetables it contractually commits to and the projects are completed with zero construction defects.
Innovative Equipment
M.Y.D.R. owns a wide range of cutting-edge equipment units. This equipment includes, inter alia, cranes, heavy machinery, drilling equipment, scaffoldings, casts and more. In addition, the company owns a unique, exclusive and advanced drilling unit machine for impact-driven micropiles, that is able to drill easily and efficiently inside existing buildings and in rocky terrains with a diameter of up to 60 cm. This unique revolutionary equipment will change the nature of construction as we know it. This machine is divided into two parts – the front part which is located inside the building and the larger rear part, the engine, which is located outside the building. The exchange between the parts is carried out through air and oil pipes and electric cables, enabling the drill to achieve the results of an outdoors drills – even inside highly complex structures and in varying depths.
Ronen Levy – CEO and Owner
Ronen has extensive experience in the initiation and execution of residential, industry and commerce projects, and in particular urban renewal projects. His accumulated knowledge enhances the company's execution capabilities and the ability to handle any required project with maximal flexibility for the customers' specific requirements.
Prominent Projects
Ben Zvi, Netanya: An urban renewal – Pinui Binui – project which includes the construction of 1,600 apartments, 8,000 sq.m. of commerce areas, 7,000 sq.m. of offices and 15,000 sq.m. of public buildings.
"HaSavyon, Beit Shemesh": an urban renewal project which includes the construction of 500 apartments, 1,870 sq.m. of commerce areas and 3,000 sq.m. of public buildings.
KOY, Apolonia, Herzliya: The construction of 4 residential buildings with 58 apartments above a joint basement with an area of 5,000 sq.m., in 25 Rashi St., Herzliya.
La Mer, Netanya: A project of 2 luxury towers above 2 commerce floors with a joint basement, and two 17-story residential buildings with 48 apartments that are being built on Gad Machnes St., Netanya. The project integrates innovations and advanced construction and it is located in front of the sea, a walking distance from Ha'Atzma'ut Square/
11-13 Carmelit, Tel Aviv: Construction of an upscale 6-story boutique building with 27 apartments above a basement floor. Second line to the sea, a stone throw away from the beach.
39 HaBilu'im, Ramat Gan: A Tama 38/1 project where the company would strengthen an existing building and add 10 new 4-room apartments and unique penthouses with a lavish and extraordinary spec. The project's residents would benefit from balconies, safety rooms, parking spaces which are registered under their names and storage rooms.
12 Halper Bat Yam: A Tama 38/1 project where the company is strengthening an existing building and adding 20 new 4-5-room apartments and upscale penthouses with a sea view. Each apartment has a balcony and a private robotic parking space which is registered under it.
10 HaNotrim Herzliya: A Tama 38/1 project where the company strengthened an existing building and added 3 stories with 6 new apartments – 5-room apartments, mini-penthouses and a huge penthouse with a sea view. All of the apartments have premium specs, registered private parking spaces and storage rooms.
25 Nahlat Binyamin, Tel Aviv: A Tama 38/2 boutique project in a conservation building with 14 apartments, a basement and commerce areas at the pedestrian mall floor.
20 Sheinkin, Tel Aviv: A Boutique Tama 38/2 project in a conservation building where the building's facades underwent architectural preservation and 12 apartments were built within, with commerce areas at the street level.
Renovation and sheltering of the Prime Minister's Residence in Balfur St., Jerusalem.
"Lev Re'ut" Commercial Center: Building a commercial center at the center of the town of Re'ut, with commerce areas, offices and public spaces for the visitors.
Building the COST 365 commercial building in Petach Tikva including development works and a public parking for the visitors.
Building the Yad Sarah House in Jerusalem (The Gold Building): An 8-story building with offices and rehabilitation departments above 4 basement floors.
The Hadassah Ein Karem Hospital: Building a modern, grand and advanced inpatient tower with 13 floors.