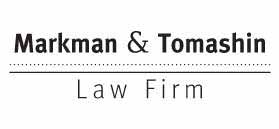 Markman & Tomashin, Law Firm
Law Firm Specializing in Torts, National Insurance, Medical Malpractice, claims against the rehabilitation division of the Ministry of Defense, Real Estate and Civil Litigation

Company's Profile
Established:
1964
Line of Business:
Law Firm Specializing in Torts, National Insurance, Medical Malpractice, claims against the rehabilitation division of the Ministry of Defense, Real Estate and Civil Litigation
Address:
Rehovot Branch:
3 Pekeris St., Ruhrberg Center, Einstein Wing, 5th Floor, T.M.R. Park
Ashdod Branch:
18 Yerushalaim Ave., K-Tower Building, 3rd Floor, Office 324
Petah Tikva Branch:
9 Motta Gur St., 9th Floor
Beer Sheva Branch:
12 Ben Tzvi St., Kinnor David House, 1st Floor
additional Branches
Haifa - 5 Haatzmaut St.
Eilat - 9 Hativat Hanegev St.
Zefat - 13 Haaliya B
Phone:
972-8-9393100
Fax:
972-8-9393101

Company Executives
Gilad Markman

Owner & Senior Partner

Markman & Tomashin, Law Firm

View Profile

Gilad Markman

Lior Tomashin

Owner & Senior Partner

Markman & Tomashin, Law Firm

View Profile

Lior Tomashin

About Markman & Tomashin, Law Firm
Markman & Tomashin, Law firm is one of Israel's leading law firms and has a leading and influential position in torts, exercising medical rights, real-estate, class actions and more. The firm was founded in the 1960s by The Late Adv. Dov Markman. Today, it is managed by its senior partners, Adv. Gilad Markman and Adv. Lior Tomashin, and other partners who head the various practice areas.
The firm's staff includes more than 45 lawyers in addition to an extensive and skilled support staff of legal interns and various professionals. The firm maintains nationwide operations, with branches in Rehovot, Ashdod, Be'er Sheva, Petach Tikva and extensions in Haifa, Jerusalem, Ashdod, Netanya, Afula and Safed. Its leading position has solid foundations in the form of many impressive legal achievements, including influential precedents that expanded the legal recognition of employees', victims' and patients' rights vis-a-vis the National Insurance, Ministry of Defense, insurance company and other entities.
Practice Areas
The firm's core operations are in rights-exercising claims vis-a-vis the National Insurance, Income Tax, Ministry of Defense, insurance companies and other entities. In this framework the firm specializes, inter alia, in the following fields: road accidents, workplace accidents, general disability, tax exemption, schoolchildren accidents, medical malpractice, long-term care, insurance, torts, IDF disabled veterans, hostilities victims and more. In addition, the firm has a unique specialization in managing cases for recognition of heart attacks, strokes, occupational diseases and cancer, as workplace accidents. Advocates Markman and Tomashin, with Adv. Ganainisky, wrote the legal textbook "Workplace Accidents and Occupational Diseases" (Nevo Publications), a comprehensive textbook that is used by senior academic lecturers, numerous judges and lawyers who practice in this area.
As one of Israel's leading law firms, the firm provides comprehensive and complete legal services for its clients. In this framework, the firm has additional leading department with the following practices: real-estate, class actions, civil litigation, wills and inheritance, criminal law and more. The firm achieved major achievements in each of these areas, and formulated a professional and independent specialization.
The Firm's Clientele
In light of its reputation, most of Israel's unions and pensioners' organizations elect to receive legal services from the firm in its practice areas, particularly in the exercising of medical rights for their members. The firm represents workers and/or pensioners of the following organizations: Clalit HMO, Me'uhedet HMO, IEC, IAI, Rafael, Egged, Dan, NRCN, Bezek, IAA, Dead Sea Works, The Weizmann Institute, Ashdod and Eilat Ports, the unions (Histadrut) of: Healthcare, transportation, metalwork, electricity and electronics, construction and woodworks, agriculture and ambulance workers, the municipalities of Rehovot, Ashdod, Yavne, Yahud-Monoson and many others.
The firm serves as the General Counsel of patient-rights associations, including: the Israeli Diabetes Association, Fragile X Association, Neeman Stroke Survivors, The Patients' Rights Association and more. The firm also represents IDF soldiers, and Defense Service and hostilities casualties.
The Client is More than Just a Case
From the nature of the firm's practice, many of its clients use its services when they are in difficult times and handling personally and medically complex situations. Therefore, one of the firm's core values is a special emphasis on personal and compassionate service for every client at any time.
In order to make its services accessible for sick and injured persons and in general, the counsel is provided free of charge and during its course, beyond the injury for which the service was requested, all of the applicant's injuries are reviewed and the legal fees are success-based.
Prominent Achievements
The firm has numerous prominent legal achievements, including:
Levi et al Vs. National Insurance: won a class action against the National Insurance, which unlawfully collected NIS dozens of millions as health tax from disability benefits, and returned huge sums for the disabled.
Yarkhi Vs. The Benefits Officer: A Supreme Court judgment that led to a change in the calculation of disability percentage, as to rounding non-integer percentages up.
Cohen et al Vs. Facebook: won a class action against Facebook, concerning advertisement messaging. Concluded in a settlement where Facebook was required to change its conduct and paid NIS 12 million to public-benefit and as a benefit.
(Bagatz) Pinkhas Vs. The National Labor Court: A Supreme Court judgment that changed the interpretation of damage in spinal neurological and orthopedic injuries, as to benefit tens of thousands of victims by increasing their disability percentage and thus their compensations.
The State of Israel Vs. Anonymous: A Shayetet fighter who was injured when he fast-roped onto the Marmara ship and his face was revealed. The Supreme Court ruled precedentially that a soldier may sue both for disability and other grounds for a single event.
Recognition of firefighting service as a carcinogenic occupation.
Learning and Knowledge Accumulation
From the aspiration to uncompromising professionalism, the firm's staff constantly receives in-depth lectures from legal and medical experts. This invaluable professional knowledge enables the staff to continue and provide the most up-to-date and professional legal solutions.
Community Service and Special Projects
As part of its worldview of full exercising of rights, the firm works to increase public awareness of patients and victims' rights, including lectures to unions, pensioners and the general public. The firm takes pro bono cases for disabled children in National Insurance cases, and is also active in rights-exercising-awareness in the media: Adv. Tomashin regularly hosts a weekly radio program in 100FM, where he answers bodily harm questions from listeners. Adv. Gilad Markman is Chairman of the National Insurance Committee of the Israeli Bar Association, and in this framework, he improves the legal infrastructures for exercising the full rights of patients and victims in Israel including through promoting social legislation. In addition, he writes a weekly column in "Globes".

Photo Gallery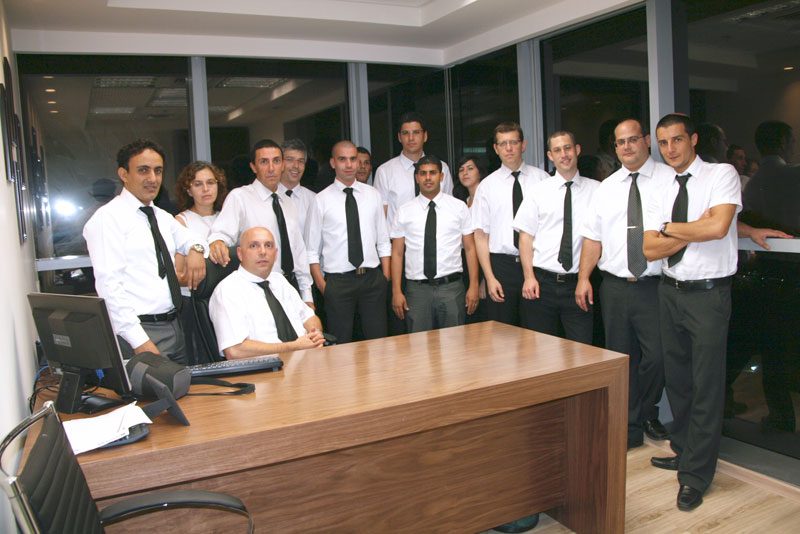 Markman & Tomashin, Law Firm | Picture 1
PR Photo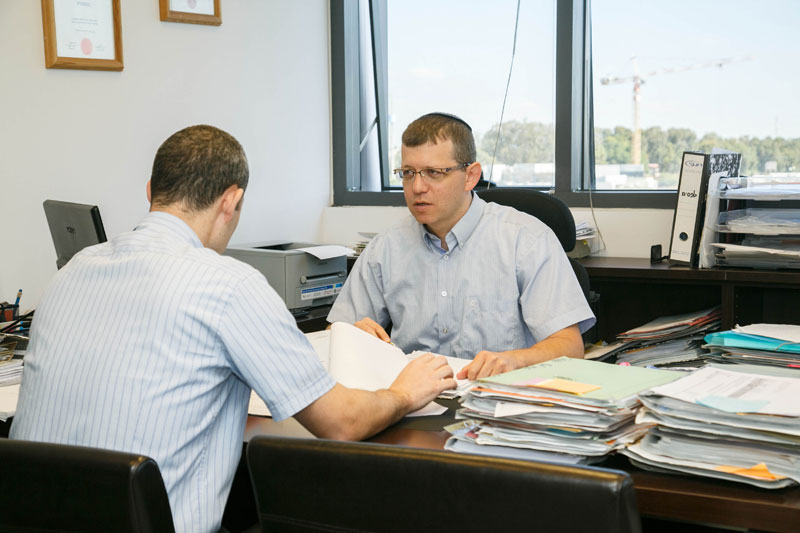 Markman & Tomashin, Law Firm | Picture 2
PR Photo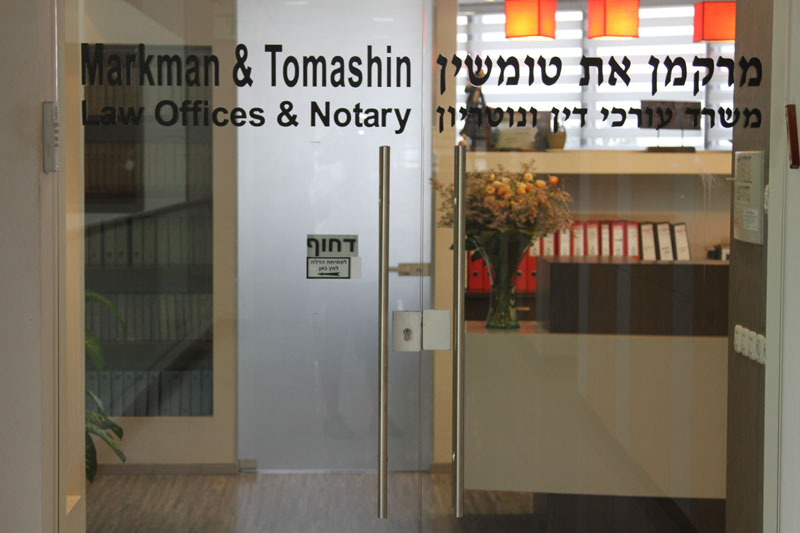 Markman & Tomashin, Law Firm | Picture 3
PR Photo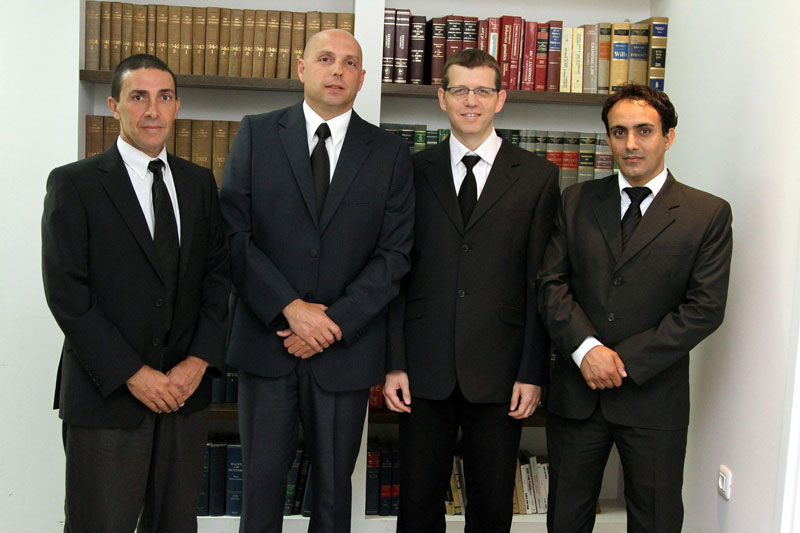 Markman & Tomashin, Law Firm | Picture 4
PR Photo
Markman & Tomashin, Law Firm | Picture 5
PR Photo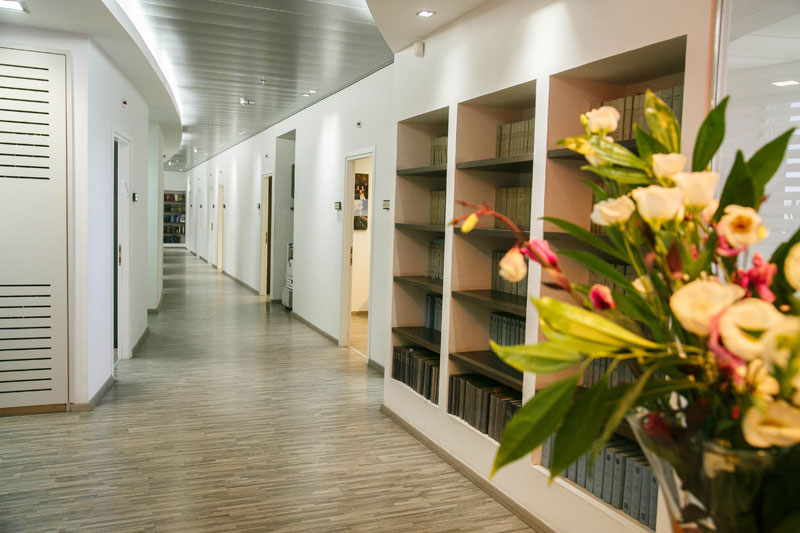 Markman & Tomashin, Law Firm | Picture 6
PR Photo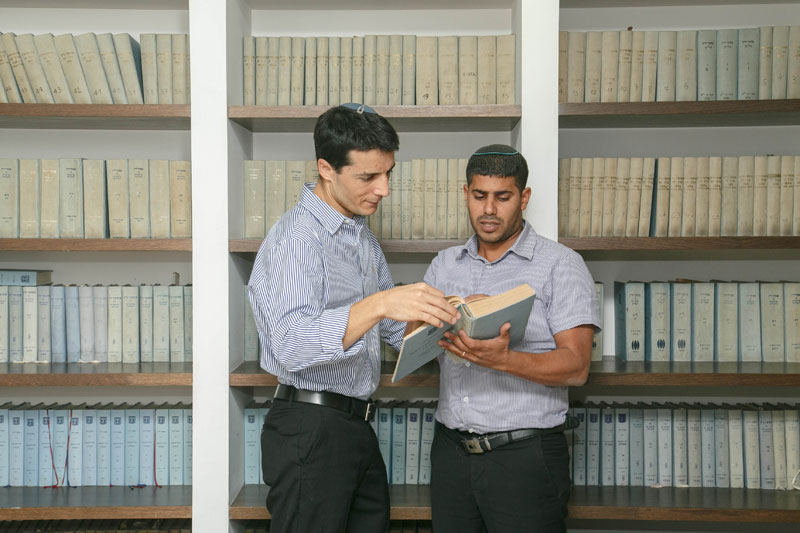 Markman & Tomashin, Law Firm | Picture 7
PR Photo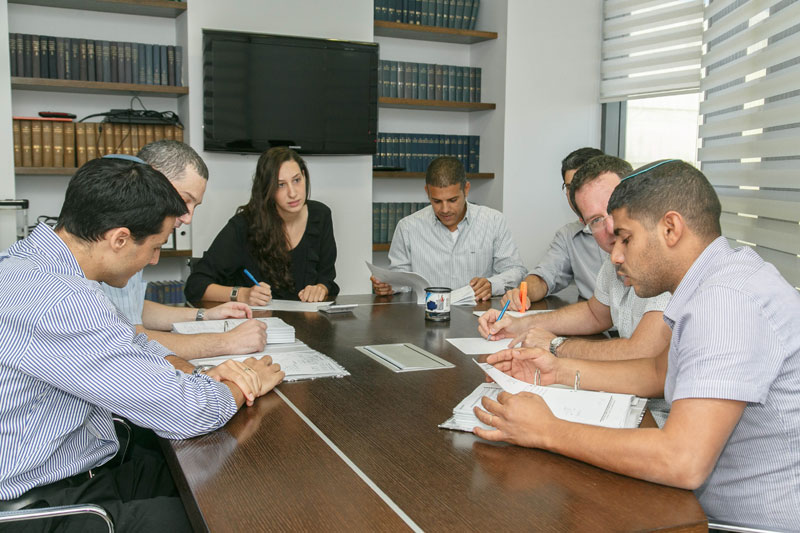 Markman & Tomashin, Law Firm | Picture 8
PR Photo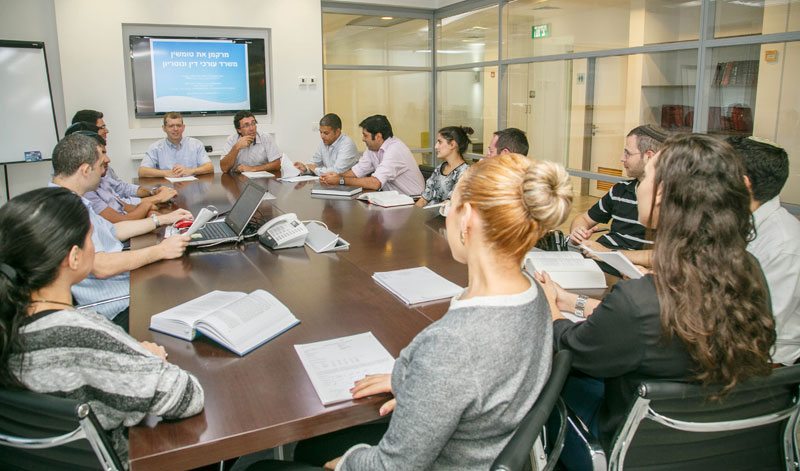 Markman & Tomashin, Law Firm | Picture 9
PR Photo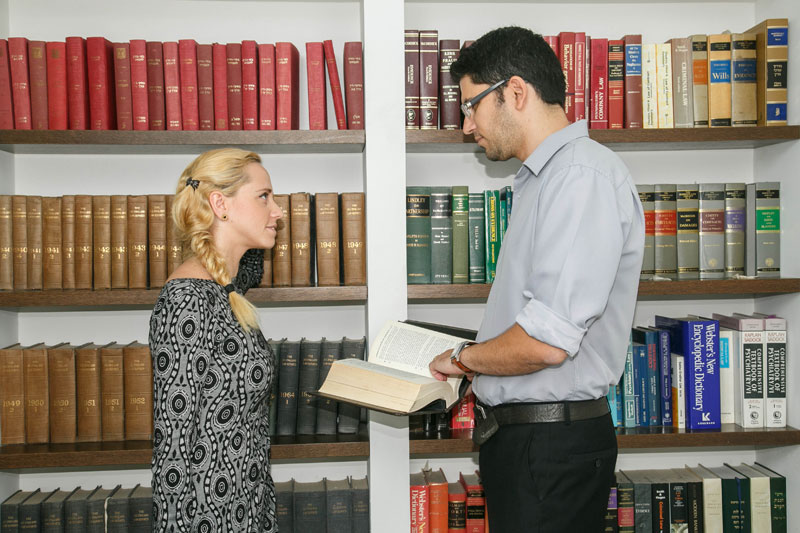 Markman & Tomashin, Law Firm | Picture 10
PR Photo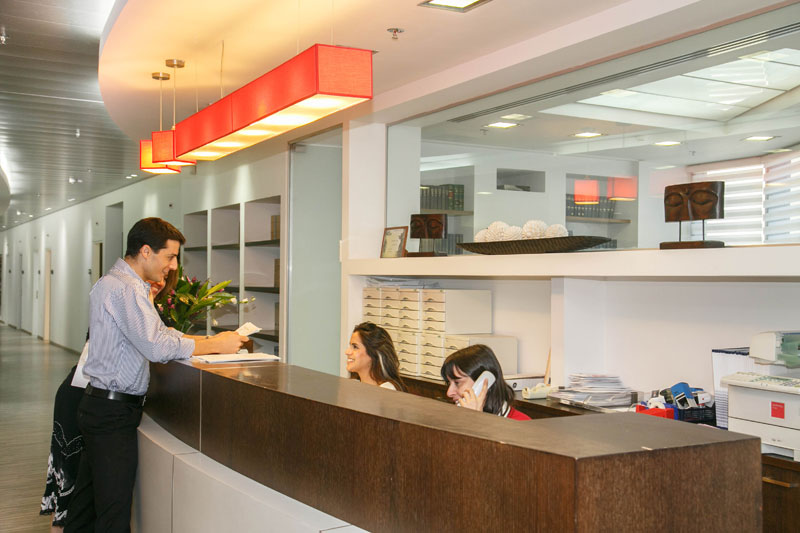 Markman & Tomashin, Law Firm | Picture 11
PR Photo
You may also like
Real Estate

Humans at the Center of Things

Humans at the Center of Things

DUN'S 100

Construction & Real Estate Sector

In 2015-2016, several regulatory steps were taken by the government and the banks in order to affect the industry's supply and demand. For example, demand-curtailing steps were taken aimed both at young couples (an increase of the mortgages interest rates by the banks) and at investors (governmental increase of investment apartments purchasing tax and taxation of third apartments). From the supply aspect – the "Mehir La'Mishtaken" (government price-capped) program was expanded, and the marketing of tens of thousands of reduced-price apartments for eligible candidates has begun.

Construction & Real Estate Sector