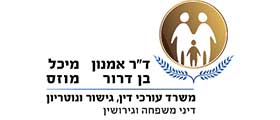 Michal Mozes Divorce Attorney, Mediator and Notary
Family and inheritance law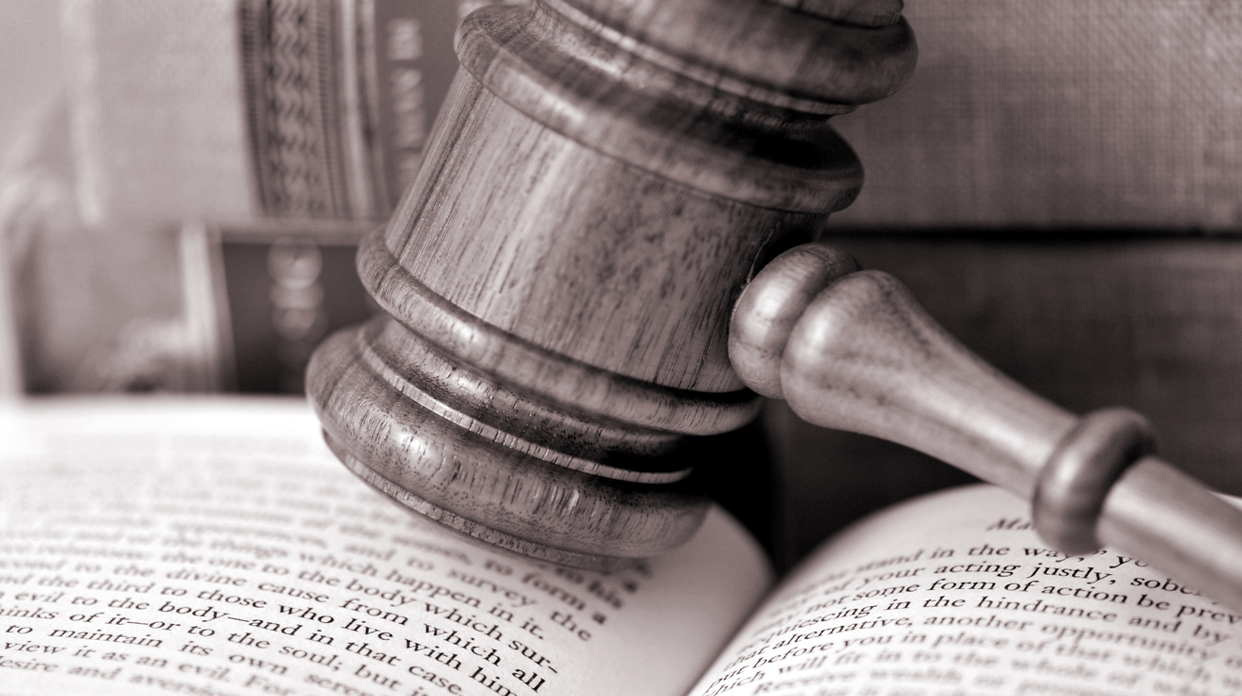 Company's Profile
| | |
| --- | --- |
| Established: | 1975 |
| Line of Business: | Family and inheritance law |
| Address: | 4 Weizmann, Asia House, 4th floor, Tel Aviv |
| Phone: | 972-3-6958163 |
| Fax: | 972-3-6958165 |

Company Executives
Dr. Amnon Ben-Dror

Lawyer and Owner

Michal Mozes Divorce Attorney, Mediator and Notary

View Profile

Amnon Ben-Dror

Michal Mozes

Founder and Owner, Attorney, Mediator and Notary

Michal Mozes Divorce Attorney, Mediator and Notary

About Michal Mozes Divorce Attorney, Mediator and Notary
Dr. Ben-Dror & Co., Law Firm under the direction of Adv. Dr. Amnon Ben-Dror was founded in 1975 by Dr. Ben-Dror. For decades, the firm has handled family disputes, divorce, alimony, custody, financial agreements, cohabitation, wills, inheritances, and guardianship, and is one of the leading veteran firms in the field. Adv. Dr. Amnon Ben-Dror and the firm's staff provide dedicated, professional, experienced, and creative service to our clients. The firm represents well-known HNWIs and senior figures in the fields of economics, politics, and culture. The firm has extensive experience in handling and solving complex family issues. The firm's staff emphasizes personal attention to each client, and our staff dedicates their utmost to clients. Over the years, our firm has gained legal precedents, including the approval of surrogacy procedures in Israel.
Adv. Dr. Amnon Ben-Dror is the author of four significant legal texts cited in the Supreme Court and Family Courts, including: "Common Law Spouses – Marriage without Marriage," "Relationships without Marriage," "Adoption and Surrogacy," and "Confidentiality in trials." Our office has obtained significant financial settlements for common-law spouses
The office is located in Asia House, opposite the District Court and the Family Court in Tel Aviv, and is regularly ranked among the 20 most prominent and well-known offices working in the field of personal status in Israel in the Dun's 100 ranking.
Adv. Dr. Amnon Ben-Dror served as a member of the National Council of the Israel Bar Association, as a member of the Central Committee of the Bar Association, and as a member of the Ethics Committee of the Tel Aviv District Committee. Ben-Dror was a member of the Committee for the Protection of the Profession and of the Tel Aviv District Court Committee.
Dr. Amnon Ben-Dror was active in political and professional organizations and served for ten years as Deputy Mayor of Kiryat Ono.
Please visit us at https://www.bendror-law.co.il
The website provides a detailed listing of our office staff, legal materials, posts we've published, and the like.
Our firm employs veteran attorneys and notaries, who can produce notarized certificates, draft wills, etc.
4 Waizmann St., Asia House, Tel Aviv
Tel: 972-3-6958163
Fax: 972-3-6958165
Email: [email protected]
Michal Mozes & Co., Law Firm, Mediation & Notary
Michal Mozes & Co. is a boutique law firm specializing in family and inheritance laws, with special expertise in the economic aspects of divorce, and with orientation toward corporations, real estate and portfolios of financial complexity.
Adv. Mozes founded the "Israeli Center for Family Disputes Resolution", the "Nesting Promotion Center", and is a member of the Israeli Bar's parental alienation and detachment prevention committee.
Her firm, established in 1996, provides its clients with first-class legal services on a wide range of family law issues, providing creative solutions and unique expertise in the core areas of domestic, business, corporate and real estate disputes. The proposed solutions reflect a broad spectrum of economic approaches and solutions to all aspects of family and inheritance law.
The ability to provide such a range of creative and original solutions stems directly from the extensive financial knowledge in the field of the economy and real estate of the firm, with a rich and diverse experience in the field of real estate, Her rich experience in dismantling real estate sharing and her analytical abilities. The clients of the law firm of Michal Mozes & Co. include all sectors in Israel, including women and businessmen and senior executives in the business, ownership and senior positions in the public sector and security forces, residents and foreign residents, capitalists, citizens, and ordinary citizens. The firm provides professional services in Hebrew and English. In addition to her status as a family law expert, Adv. Michal Mozes, a certified notary, and the mediator is the CEO of the Israeli Family Disputes Center, which works in collaboration with psychologists in order to offer dispute settlement through mediation, she was also invited to run the divorce forum on the Tapuz website. Adv. Mozes has 25 years of professional experience in her Practice area. Her extensive and longstanding experience and her broad and unique expertise provide her with the required perspective for providing unique and original tailored solutions when she manages complex family cases. Her experience and reputation turned her into an authority in her practice area, and she is often invited to medinterviews for expressing her professional opinion on such matters. Adv. Michal Mozes managed with great success hundreds of divorce cases in the family and inheritance law field during her 25 years of practice. Therefore, she has an in-depth understanding of the involved sensitivity and the nuances of every aspect of the complex and challenging field that is family and inheritance law.
As someone who handles the very lives of human beings, Adv. Mozes succeeded in many cases to prevent her clients from undergoing an exhausting, difficult and expensive legal struggle through reaching a successful early agreement, which fully complies with the requirements of her clients, owing to her foreseeing ability. However, in cases where a legal struggle is unavoidable, Adv. Mozes in renown as a fierce and determined fighter for the benefit of her clients and the protection of their rights, without compromises, and as someone with the unique ability to select the appropriate strategy for each case, and successfully implement it.
Practice Areas
In addition to the firm's unique expertise in financially complex divorce cases with orientation towards corporate and real estate matters, based on the firm's merits in the real estate field, the firm provides uncompromising legal services in all matters related to family and inheritance laws, including divorce agreements, prenuptial agreements, real estate, alimony, custody, economic violence, property division, inheritances, wills and estates. Adv. Mozes considers the field of parental alienation and detachment her mission. Therefore, on top of her committee membership and activities, Adv. Mozes is considered and authority on this matter.
Additional Departments: Domestic Violence: Adv. Gil Fidel has 25 years of experience; Economic: Adv. Kalmanovich Ilan, Economist and Corporate Evaluation expert; Torts: Adv. Yishai Sithon, tort claims arising from family disputes; Real Estate: Adv. Ella Elgaret, real estate transactions and listings. All the above positions the firm as a leading boutique firm in its field, providing its clients with personal legal service, while applying creativity and innovation.
4 Waizmann St., Asia House, Tel Aviv
Tel: 972-3-6446100
Fax: 972-3-6446200
Email: [email protected]
Family law website: www.mozeslaw.co.il

Facebook Updates

Company Rankings