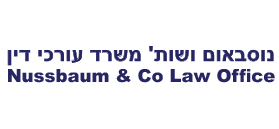 Nussbaum & Co. Law Office
Taxes, Income Tax, International Taxation, Real Estate Tax and VAT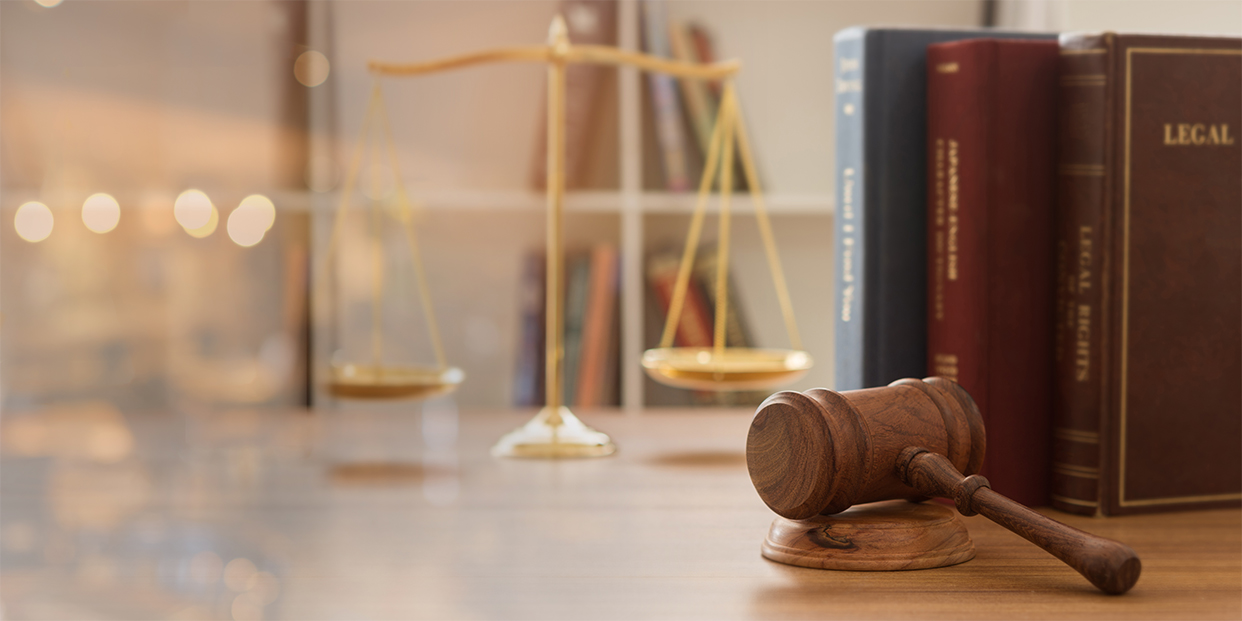 Company's Profile
| | |
| --- | --- |
| Established: | 2014 |
| Line of Business: | Taxes, Income Tax, International Taxation, Real Estate Tax and VAT |
| Address: | 2 Weizmann St., Amot Investments House, Tel Aviv 6423902 |
| Phone: | 972-3-6086877 |
| Fax: | 972-3-6086857 |

Company Executives
Adv. Meir Nussbaum

Founding Partner

Nussbaum & Co. Law Office

Adv. Sarel Cohen

Founding Partner

Nussbaum & Co. Law Office

About Nussbaum & Co. Law Office
Nussbaum & Co is a law firm specializing in taxation. The firm counsels on taxation in Israel and abroad, international tax, personal tax, real estate tax, companies tax, income tax and VAT. The firm was founded in 2015 by Advocates Meir Nussbaum and Sarel Cohen, who have 15 years of professional experience, in order to provide clients with the added value of personal service from the firm's partners in every case, with a unique and customized strategic support, maximal privacy, flexibility and creativity.
The firm's unique strength focuses on taxation and in particular international taxation, and it benefits from close work relationships while utilizing its vast global network. Among others, the firm accompanied worldwide voluntary disclosure proceedings of foreign residents in Israel, and voluntary disclosure of assets abroad. The vast connections of the partners with foreign law, accounting and trust firms, and bankers across the globe, greatly contribute to its clear advantage in international affairs.
Professionally speaking, the firm is proficient in all tax aspects, including income tax, real estate taxation and VAT and it represents clients before the tax authorities and the courts.
The firm is one of Israel's leading firm in the segments of trusts and trust arrangements, and has arranged trusts vis-à-vis the Tax Authority, covering NIS hundreds of millions of capital. The firm has a particular specialization in real estate, and its clients benefit from the added values as its services as a one-stop-shop, including legal counsel for real estate and commercial transactions.
The firm's clientele includes high-net-worth individuals, shareholders, and foreign residents. The firm represents several international public companies, including the London Stock Exchange.
The firm specializes in the taxation of companies and individuals, residency-related tax issues, and offers comprehensive international solutions for multinational groups. In addition, the firm handles on-shore and off-shore international tax planning, intelligently utilizing tax treaties, for indirect taxes including VAT and non-profits taxation, real estate tax, pre-rulings in Israel and abroad, and handles taxations for restructuring, trusts, tax arrangements for wealthy individuals in Israel and abroad and litigation.
Practice Areas
International Taxation - The firm provides legal services in this field including for taxation of international transactions, international tax planning, legal opinions, counsel on trusts, counsel for foreign resident/new immigrants and returning residents and representation and support in assessment discussions and litigations in appeal proceedings in judiciaries. The firm benefits from cooperations with leading tax experts worldwide. The firm provides comprehensive legal services for international companies in their Israeli and global operations on all matters pertaining to the planning and establishment of international tax structures, facilitation of complex international transactions, tax treaties counsel, tax shelters, support and representation in discussions vis-à-vis the tax authorities and receiving various approval, such as pre-ruling and tax withholding approval. The firm also accompanies high-net-worth-individuals in matters of international tax planning, including tax consultancy on trusts, residency planning, support for new immigrants and returning residents, family wealth planning, etc.
Income Tax - The firm accompanies individuals and companies in all of their tax aspects, including tax consultancy and planning, legal opinions, tax arrangements, representation vis-à-vis the tax authorities and legal tribunals, accompanies leading companies in ongoing tax matters in Israel and abroad and represents taxpayers in complex disputes vis-à-vis the income tax authorities. The firm provides ongoing legal counsel on a variety of derivative practice areas, including representation in assessment discussions and court appeals, legal opinions, pre-rulings, restructurings, M&A, voluntary disclosures, counsel to foreign residents/new immigrants and returning residents, non-profits taxation and tax counsel on operating through trusts.
The skilled team provides tailored legal-tax representation, including the creation of efficient tax structures and planning for prevention or minimizing of tax liabilities.
Real Estate Taxation - The firm specializes in complex real estate transactions, purchasing of residential and commercial properties, purchasing groups, initiation projects, real estate cooperatives and tax aspects of special cases. The firm counsels in derivative practice areas, including reporting and representation in assessment proceedings and representation and management of proceedings in appeal committees and court appeals.
VAT - The firm has vast and comprehensive knowledge and experience in representing vis-à-vis the tax authorities, handling VAT returns and VAT assessment appeals and court representation. The firm accompanies and represents companies and individuals in all aspects of VAT, provides legal opinions on international issues, tax planning and counsel, facilitation of assessments and assessment discussions vis-à-vis the tax authorities.
Transactions - The firm provides clients, whether companies or shareholders, with legal services for commercial transactions, and handles real estate transactions, including purchasing of apartments and/or lands for high-density or detached construction.
Founding Partners
Adv. Meir Nussbaum - Adv. Nussbaum has extensive knowledge on tax law in general and international taxation in particular, and longstanding experience in counseling individuals and companies, trust arrangements vis-à-vis the Tax Authority, tax planning, facilitation of complex transaction, pre-rulings, opinions and representation before the tax authorities and voluntary disclosure proceedings. Adv. Nussbaum, who is a renowned authority in his practice area, served as a member of the Israel Bar Association's Tax Committee, lectures on international law in academic institutes and published several articles on diverse taxation topics both in professional journals and in the media. He formerly served as Head of the International Taxation of a leading international accounting firm, and as a senior associate in well-known tax law firms.
Adv. Sarel Cohen - Adv. Cohen has vast experience in representing clients in tax cases that are managed in the courts, in counseling new immigrants and returning residents on taxation aspects and on conduct in Israel in general, including property purchasing, incorporation of companies etc., and in-depth knowledge in the incorporation of companies abroad, opening foreign bank accounts, establishing trusts in Israel and internationally. Adv. Cohen has longstanding professional experience in various disciplines and he integrates other business fields into the firm's operations and diverse investments in Israel and abroad. Adv. Cohen publishes articles in professional journals. He formerly served as the General Counsel (pro bono) and executive board member of the "Big Brother Big Sister" association.
Community Outreach
The firm manages cases for underprivileged persons who has encountered hardships, on a private basis.