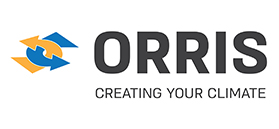 Orris K.S. Industries Ltd.
Manufacturing Plant for Industrial HVAC Systems

Company's Profile
| | |
| --- | --- |
| Established: | 1988 |
| Line of Business: | Manufacturing Plant for Industrial HVAC Systems |
| Address: | 3 Eiliahu Eitan, Bet Giron, Rishon Lezion |
| Phone: | 972-3-9429700 |
| Fax: | 972-3-9429710 |

Company Executives
Avraham Svirsky

Owner and CEO

Orris K.S. Industries Ltd.

About Orris K.S. Industries Ltd.
Orris K.S. Industries Ltd. is a leading Israeli company for planning and manufacturing innovative custom made air-conditioning solutions for a wide range of customers. The company manufactures a broad range of especially silent air-conditioning units for different uses, fresh air units, clean room systems, surgical theaters, special units for tents and mobile units for the private institutional market, hospitals, hotels, residential high-rises, commercial and industrial space, universities and more.
Visiting Card
The company, founded in 1988 by entrepreneurs Nahum Kortin and Avraham Svirsky, has over 100 employees in its engineering and planning, procurement, marketing and administration, manufacturing, electricity and finance departments. The firm's offices and plant are in Rishon Lezion's new industrial zone and include offices, production halls, and electrical engineering facilities. At the end of 2014 Avraham Svirsky bought the full ownership.
Customers
Orris has installed tens of thousands of air-conditioning units in projects including at: Hadassah Hospital, Jerusalem; Ichilov Hospital, Tel Aviv; Bank of Israel; Prime Minister's Office; Intel; Weizmann Institute of Science; and many more.
Production Process Flexibility, Innovation and Creativity
The company's senior management strives to maintain creative, innovative values looking ahead together with a deep familiarity with the air-conditioning sector in Israel and the world. The company heads the rankings as an air-conditioning, heating and ventilator supplier. Since its inception, the company's target has been to provide unique, convenient and applicable solutions for the air-conditioning market, and constantly plan and manufacture a wide range of functional products for the requirements of air-conditioning consultants and contractors. The company provides "made to measure" units for urban construction challenges that are subject to the most rigorous standards for a densely populated architectural environment. Orris supplies "super-quiet" units with a particularly low noise level, units operating efficient high energy, an experienced team of engineers, responsible for R&D, frequently striving to remain abreast of changes in the market and technology development to select the manufacture of suitable units. For example, providing solutions for emerging extreme temperatures, beyond the temperature difference between day and night, developing units with acoustic features to reduce noise strength etc.
Insisting on Quality Materials and Adequate Inventory
The company's procurement staff is widely skilled in ensuring parts inventory levels to provide an efficient and quick response as required and without undue delays. The company also insists on importing the best quality materials on the global market purchased from the world leading suppliers and manufacturers with ISO 9001 certification.
Israeli Expertise Looking to the International Market
Alongside its comprehensive activities in Israel, Orris frequently turns to the international market and successfully exports units of various sizes to worldwide customers in France, Romania, Africa, Russia and many other countries using Orris' expertise in matching and selling systems to developers and contractors.
Product Range for Various Needs
The company develops five main product lines in mass production and custom made production:
• "Mini-Centralized Units" split with direct circulation – a series of pioneering products that the company has manufactured since it was established, in a range of models. The series handles fresh air, air-conditioning computer and server rooms, cooling waste rooms for institutions, wine cellars, corrosive environmental conditions, hot external conditions, and other uses.
• Fan-Driven Air Handling Units – This series of units runs on cold or hot water for high flow rates sector with horizontal and vertical configurations and full versatility for coils, blowers, filters, and full flexibility in meeting planners' requirements.
• Cooling & Heating Units for Direct Circulation in Packages – Units produced for external supply from 5 tons to 60 tons serial cooling. The serial includes a range of flexible fully manufactured units according to requirements such as especially hot external conditions, systems combining water coils, withstanding corrosive conditions, mobile units and more. The unit includes heating by heat pumps, an electric heating element or integrated.
• Light Units for Air Handling – Air Handling Units in Light Packages. Fan Coils. – Wide range of units in horizontal and vertical packages and various shapes and dimensions. Units have been supplied to hundreds of projects in the residential, industrial, and commercial sectors and office high-rises.
• Water Vaporizing DX Units – WS Units for Direct Circulation in Water Condensation – A wide range of units manufactured with electric heating elements and an option for heating with a heat pump. The series includes models produced with an inclusive package and split production with water evaporators, low and horizontal, for luxury high-rise apartment buildings, shopping centers, and office buildings adapted to the project's technical specifications.

Photo Gallery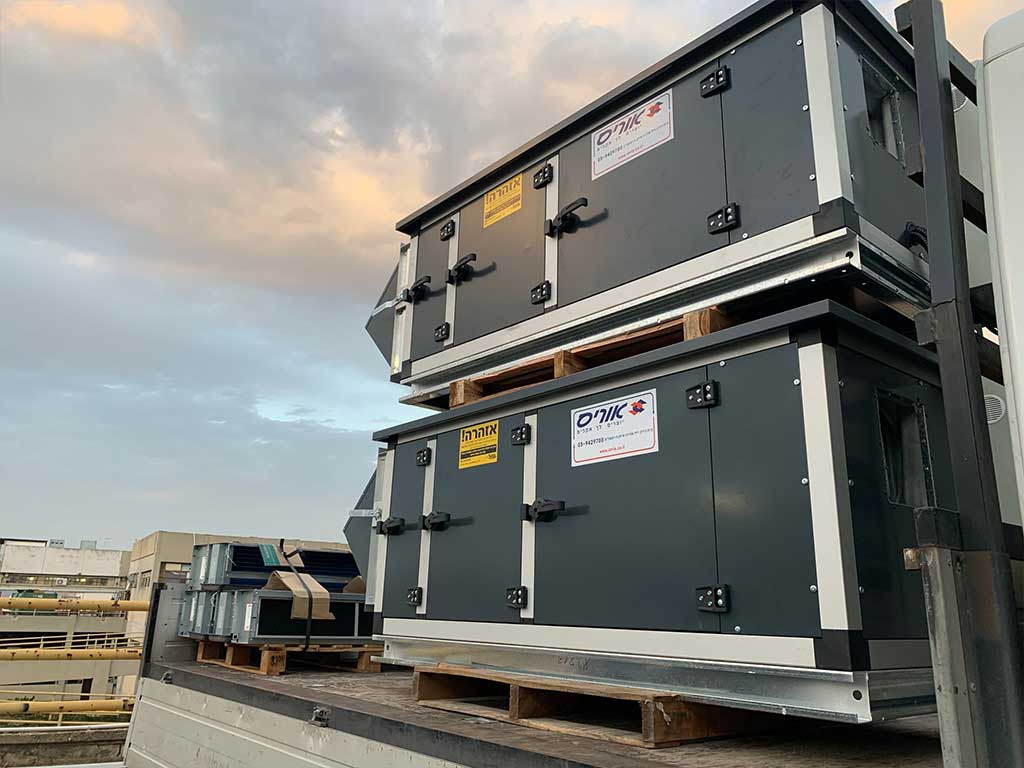 pic | Orris K.S. Industries Ltd.
pr photo
pic 2 | Orris K.S. Industries Ltd.
pr photo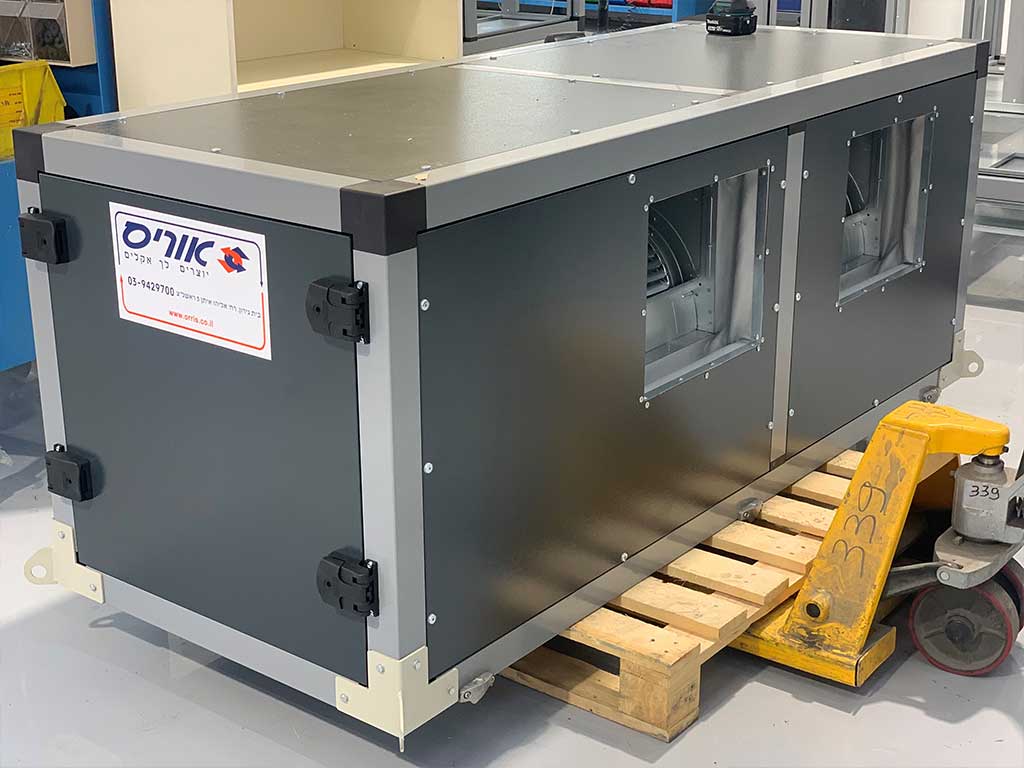 pic 3 | Orris K.S. Industries Ltd.
pr photo