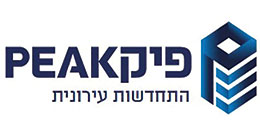 Peak Revival Ltd.
Real estate – urban revival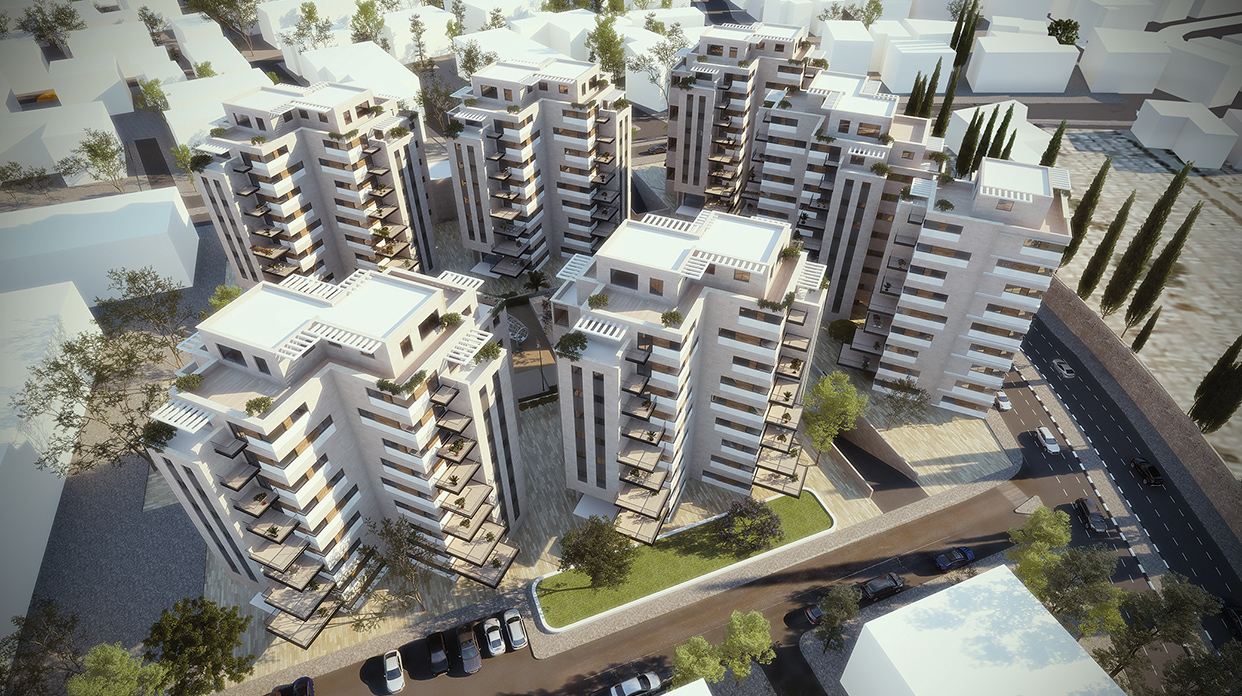 Company's Profile
| | |
| --- | --- |
| Line of Business: | Real estate – urban revival |
| Address: | 28 Dam Hamaccabim St., Modi'in |
| Phone: | 972-8-6998888 |

Company Executives
Oded Werner

CEO

Peak Revival Ltd.

View Profile

Oded Werner

About Peak Revival Ltd.
Peak Revival Ltd. is a leading real estate company that specializes in real estate operations, including urban revival, evacuation and construction in large complexes, and NOP 38 buildings. Benefiting from both financial stability and vast experience, the company leads and promotes numerous projects, including thousands of apartments and hundreds of thousands of square meterage of commerce, offices and utilities. The company's many years of experience have led it to professional knowledge and proven successes in the field, including a number of mega-projects and over ten thousand apartments - currently pending planning and execution. The company is made up of a group of companies that invests billions of shekels in myriad sectors, including high-tech, pharmaceuticals and medical equipment, mega-tech and tech hubs, spread out worldwide.
Peace of Mind Resulting from Financial Stability and a One Stop Shop for Development, Planning and Execution
The company's equity, combined with income-generating properties and a willingness to invest in financing an evacuation and construction project, creates the company's stable financial ground that benefits clients. The company's unique strength is that the development, planning and execution are all done under one roof, and has a proven track record of having constructed and developed hundreds of thousands of square meters. The company's clients benefit from the peace of mind that results from the combination of its financial stability and the responsibility involved in being a one stop shop in its fields of expertise.
Professional Excellence, Client-Orientation
The company's staff is made up of individuals with vast experience in real estate. In addition to the skilled workforce of the company itself, it also uses first-rate consultants, as its experience proves that professional excellence leads to the best results. The multidisciplinary mechanism developed by the company by combining such professionals enables it to examine and provide a preliminary estimate for a project of any size within a short period. When the company constructs a neighborhood or a building, it focuses on rethinking the project with the population, location and surrounding conditions in mind, including infrastructures, utilities, education and occupation, owing to the overall concept of the company vision, which ensures unique appearance. Furthermore, the company works with planning bodies and authorities to promote plans and remove major obstacles in the housing and construction market in general. The company believes that urban revival is the only project type wherein the property belongs to the clients and the company constructs the project for its clients. Therefore, clients are not passive but rather form an integral part of making and creating their new home. Peak's proven experience and capabilities, together with the trust and security it provides all of its clients, lead to the synergy that is created by exploiting the advantages of a large company and the strengths of a unique boutique company.
Oded Werner, the CEO, is a sixth-generation builder of New Jerusalem and has been active in construction and development since 2000. Oded graduated from the Technion institute and from the External Studies Center, and has certifications in various relevant fields, including project management, construction supervision, green construction, construction development and NOP 38.
Areas of Expertise
Urban Revival
The company is active in the urban revival sector for the benefit of Israel and its residents alike, developing in a more modern, beautiful, and novel environment. The company is proud to upgrade urban landscapes and grant apartment owners a high quality of life according to top standards.
NOP 38
Meant to reinforce old buildings against earthquakes, renew infrastructures and change the appearance of the environment, the NOP 38 plan also includes lobby renovations, common areas and additional upgrades, as agreed with the tenant representation.
NOP 38/1 Structure Reinforcement
Meant to reinforce an old building against earthquakes and more, tenants also benefit from a balcony, protected space, parking space and common public areas including a lobby, stairwell and elevator, according to the structure's area.
NOP 38/2
The purpose of NOP 38/2 is to demolish the old building, establish a new one instead and increase the area designated for apartments. During the evacuation phase, the company rents out alternative residence for the tenants as nearby as possible, pending project completion.
Prominent Projects
Waldorf Astoria - a rare masterpiece in Jerusalem that integrates spectacular preservation and breathtaking innovation across the Old City's walls, part of an impressive engineering preservation operation.
Theatre House - across from Jerusalem Theater, the company is establishing a luxurious building that will feature Israel's highest levels of design and class.
BBC TOWER - one of Ramat Gan's most impressive office and commerce tower that will stand 50-story tall and have direct access from the light rail station.
Shefa Complex - located in the area of Hashlosha - Aharonovich - Nafha streets of Bnei Braq and close to the light rail Red Line, a neighborhood of about 400 residential units and over 20,000 sqm. of commercial area, planned by some of Israel's leading architects.
Peak Gat, Jerusalem - at the heart of the old Qiryat Moshe neighborhood, a new residential building is in construction, surrounded by green gardens and including 30 apartments in various sizes.
Etz Hadar Complex, Jerusalem - a residential complex with 300 high-end apartments is being established in a main junction in Jerusalem, planned as a milestone in the area's revival.
Urban Revival, Vilna - Bar Ilan Complex, Ramla
One of Ramla's Prominent Complexes - a mega-project with 1,800 apartments and large public areas in proximity to educational, health and commercial facilities, planned by leading architects in cooperation with Ramla Municipality and the Urban Revival Administration.
Yoseftal Complex, Ramla - over 100 new apartments, including a giant parking lot are being constructed in the city's most in-demand location.

Facebook Updates

Photo Gallery