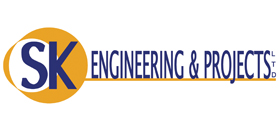 SK Engineering and Projects Ltd
Process Piping and Project Planning and Execution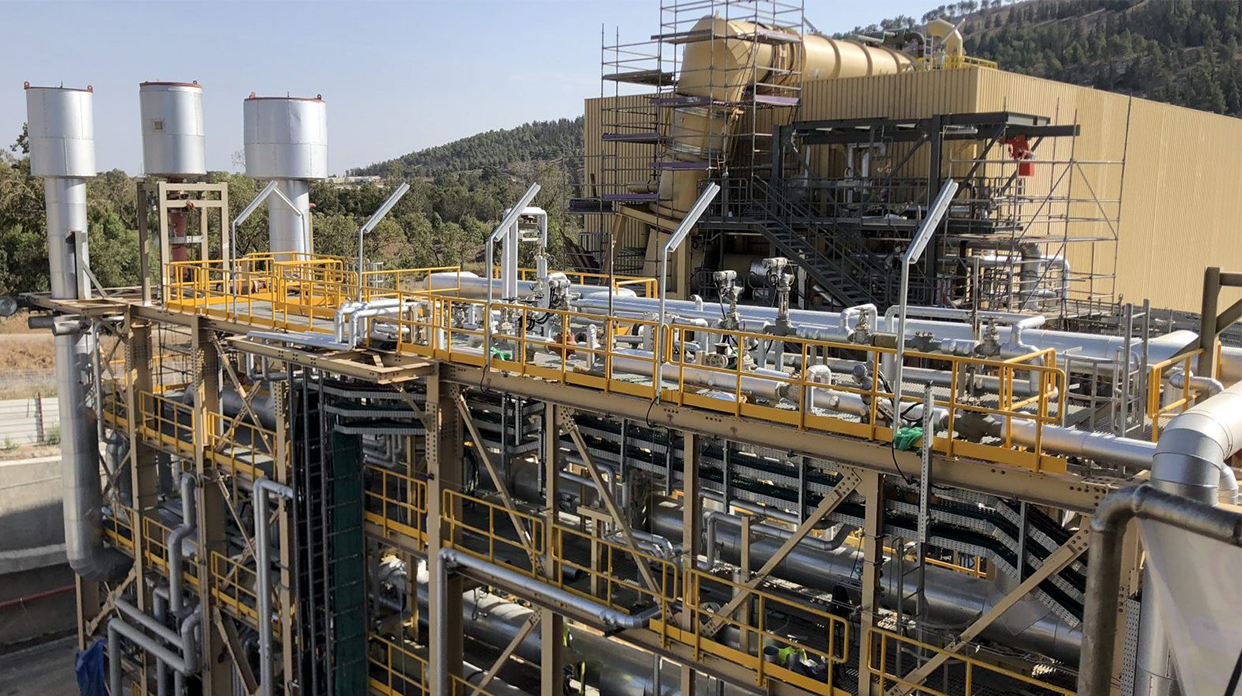 Company's Profile
| | |
| --- | --- |
| Established: | 1994 |
| Line of Business: | Process Piping and Project Planning and Execution |
| Address: | Shvil Hadafna St., Bar Lev Industrial Park 1 Tel: 972-4-8491401 |
| Fax: | Fax: 972-4-8723188 |

Company Executives
Samir Khoury

General Manager & Owner

SK Engineering and Projects Ltd

Ibrahim Abo Rahmi

COO & Director of Project Execution

SK Engineering and Projects Ltd

Joseph Khoury

Director of Engineering & Business Development

SK Engineering and Projects Ltd

About SK Engineering and Projects Ltd
SK E&P Ltd. is one of Israel's leading companies in construction, and management of process manufacturing projects, including all types of process piping, mechanical systems, prefabrication, on-site assemblies, process equipment installation, steel structure, and industrial concrete works. Installation and support for new systems and repairs and upgrades for existing ones for all types, for all process fluids and in all pressure and temperature ranges.
Growth and Expansion Momentum
The company recently moved to a new complex it built in the Bar-Lev Industrial Zone, 3,800 sq.m. on a total area of 10 dunams., including a logistics center, a manufacturing facility, and an office building in an overall investment of NIS40 million. The complex would expand the company's process equipment manufacturing in all categories, to respond to large-scale projects, expand its export activities and improve the service for existing customers, through very rapid supply of tailored products. The company runs an innovative production quality control system, and works according to a cutting-edge BIM planning system. The company had a long-term Tool Install contract with Intel Corporation, is a qualified contractor of INGL for building PRMS, and works with various Israeli institutes. SK has Israeli contractor classifications of B5 (unlimited) in field 260 (process piping, sewage, water, and drainage) and A4 in field 150 (steel structures, pipe rack). Has an own clean room in Bar-Lev, which serves as a prefabrication workshop for high-purity piping and was approved and certified by Intel, in accordance with the international standard for clean rooms of up to class 1&10. SK's clienteles include leading Israeli and global private, public, and governmental companies, among which are Intel, Siemens, IDE Technology, Shikun & Binui, Sadyt, Tnuva, Enzimotech, refineries, Strauss and Galam.
SK Group constantly adopts and implements new ESG (Environmental, Social & Governance) technology. In addition, it meticulously manages safety matters, in which it prides itself with zero safety issues over recent years. The company's human asset is viewed highly and works according to strict procedures of maintaining the employee's dignity and employing employees regardless of gender, race, and religion.
28 Years of Excellence
SK was established 28 years ago by Samir Khoury, who brought over 15 years of diverse experience as a planning engineer and project manager in the process and heavy metal industry. Uncompromising adherence to its values: devoted customer service, integrity, and multidisciplinary business vision, lead the company to grow steadily and become one of Israel's leaders in its fields.
SK E&P is part of SK Group, with another sister company, SK Energy, which invests and owns energy properties, such as natural gas-based power plants, and was in partnership with Dalia Energy, Israel's largest private power plant. SK employs about 120 permanent and 40 temporary employees, including 30 engineers and professionals, managers and a broad variety of skilled workers with diverse certifications. The company maintains its workforce's high quality and provides employees with in-house training and specific training for meeting its customers' strict requirements, including theoretical and field tests.
Multi-Disciplinary Process Piping Operations
SK E&P is active in all of the process industry fields, including power stations, semiconductors, high purity piping, water treatment and desalination, food and dairy, pharma, oil refineries, and atmospheric gases production. The company maintains a particular specialization in converting factories to natural gas use, for energy saving and emissions reduction.
The company also executes turnkey projects as an EPC contractor, including designing and foreign procurement, prefabrication, execution of mechanical system and process piping, buildings and constructions, production and installation of required mechanical equipment and maintenance of plants and factories. It has extensive experience in meeting the strict technical requirements of complex manufacturing and development processes, with close cooperation with the customer and a strong emphasis on a high level of site safety. The company specializes in establishing complex systems which interface with other complex systems, while using cutting-edge equipment The company's experience, know-how, and technological orientation enable it to consistently meet tight schedules, high quality, provide very fast response times for the customers. Has the state of the art of machines and equipment, which enable it to maintain a modern operative while providing first-class services.
International Operations
Desalination Facilities in Cyprus: The company built three desalination factories in Cyprus, including a 45M cubic meters/year facility in Limassol - construction of the piping systems, equipment installation, the commissioning, and part of the design. Additionally, the company exports systems and equipment abroad, and these operations are expected to expand following the completion of the new manufacturing facility.
Prominent Executed Projects
The Alon Tavor Power Plant: A co-generation power. SK E&P served as the main contractor of Siemens and built the entire mechanical systems, piping BoP, HRSG, ACC, the gas and steam turbines and all the insulation works.
Sorek Desalination Plant 2: The largest desalination plant in the world, with a 200M cubic meters/year facility. The company won the production and installation of RO systems project, which is the "heart of the factory", and the largest worldwide. The work includes: super duplex piping, pp piping, the electricity, the equipment and control, and the steel structure. The units are manufactured at the company's factory and headquarters by OSM (Off site manufacturing), these systems are the most innovative worldwide and the largest that ever existed.
The Ashdod Desalination Plant: One of the largest desalination facilities in the Middle East-finalized construction of the piping & mechanical systems and piping and a significant part of the construction, as well as designing some of the facility's numerous systems.
Intel, Water, and Wastewater Treatment Facility: As the main contractor of the EPC (MWHSB) in Intel has executed and is continuing to execute the entire mechanical and piping works, insulation, and a significant part of the construction and planning.
Intel, Clean rooms: Within the framework of a long-term project directly vis-à-vis Intel, the company plans and executes prefabrication for clean piping at its workshop and constructs in Intel's production halls.
Maxima Factory: The company built the Maxima Factory, one of Israel's largest atmospheric gases production facilities. The project included all the piping systems, constructions, the equipment, and the commissioning.
Paz Haifa Refinery: Prefabrication and construction of process piping. Fuel and special material and various gases. Prefabrication and on-site installation of storage tanks of various sizes.
Carmel Olefins' Expansion: One of Israel's largest petrochemical factories – execution of the mechanical systems, all types of piping and constructions, prefabrication, and installations. During the execution of this project, SK hired approximately 400 workers.
Paz Refinery Ashdod: The construction and execution of the mechanical array and piping for the power station.
Sorek and Palmahim Desalination Plant: Has executed the prefabrication and the erection of the SMO & SD pipelines systems, and mechanical installation works.
Long term agreements: SK has long term agreements with: Siemens, Intel, Bazan, Tnuva, Galam.