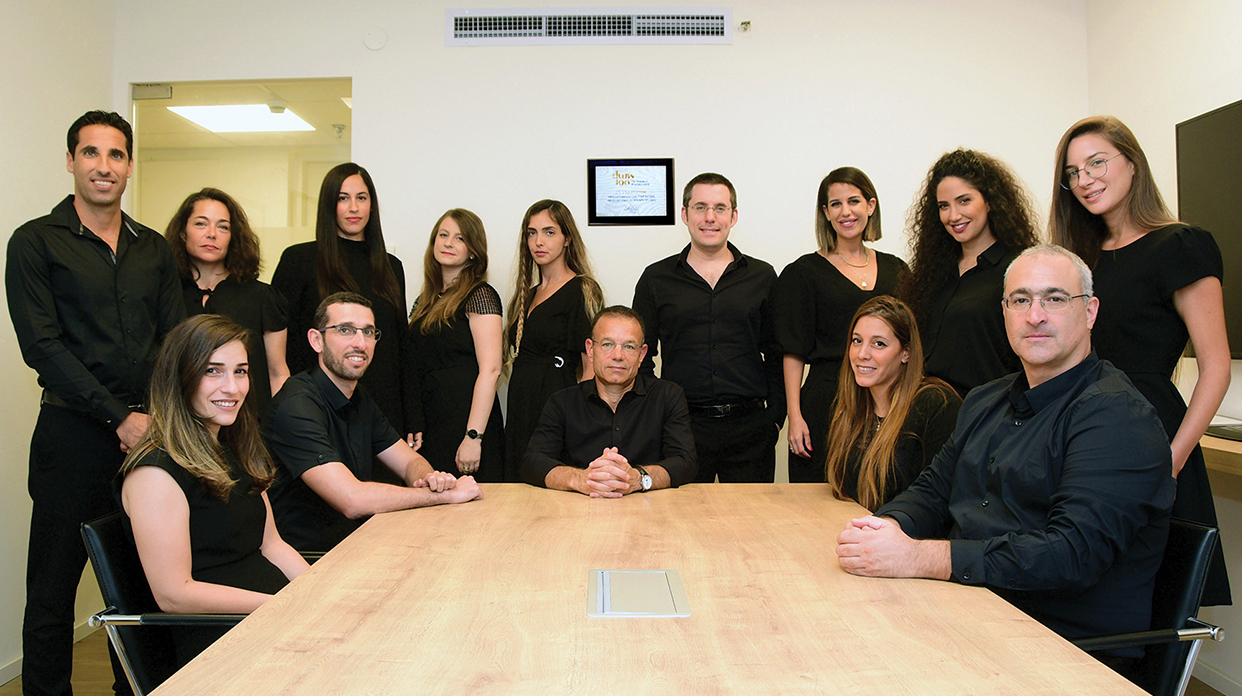 Company's Profile
Established:
2002
Line of Business:
Law firm specializing in torts and insurance
Address:
Givatayim Office: 4 Ariel Sharon St., Shahar Towers, Givatayim
Haifa Office: 16 HaPalyam Ave., Beit Shaari Mishpat, Haifa
Phone:
972-7-68845402
Fax:
972-7-68845401

Company Executives
Oded Sternberg

Founder & CEO

Sternberg Law Firm

View Profile

Oded Sternberg

About Sternberg Law Firm
Sternberg Law Firm is one of the top insurance, torts and medical malpractice law firms in Israel. Specialties include securing insurance remunerations in cases of work disability, serious illness, dependence on nursing care, death, surgeries, dependence on medicine and more.
Malpractice, property torts (business/house/apartment/car), workplace accidents, sporting accidents, mortgage, National Insurance Institute suits, pension fund suits, Ministry of Defense Payments Officer suits, etc.
Firm Specialties
The firm emphasizes torts and insurance law and deepens and develops its expertise in these fields.
Over the years, the firm's staff managed to accumulate vast experience and legal knowledge, and as a result the firm has thousands of success stories, thanks to uncompromising standards, steadfastness, professionalism, and dedicated service.
Availability and Personal-Attention
We, at Sternberg Law Firm, believe that being at your service at all times and offering personal attention are an integral part of our role. This is twice as true in dire circumstances when many obstacles prevent clients from taking full possession of their rights and getting their due – from the tortfeasor, from insurance companies, or from state institutions.
Therefore, our lawyers assist clients and their families step by step from first contacting the office to taking possession of their rights and receiving remunerations.
Moreover, retainer is charged at the end of the proceedings and subject to their success, at the expense of the relevant insurance company or government agency. This demonstrates our complete faith in our mission and our vast experience.
Practice Areas
Work Disability and Workplace Accidents
The firm ensures the full rights of work injury victims and files suites against insurances companies, pension funds, and the National Insurance Institute. If a client is granted a state of disability by an NII medical assessment committee, the firm ensures that he gets his dues by law including grants and additional rights.
Medical Malpractice
The firm offers legal services to clients who have been harmed by medical procedures, whether due to doctor malpractice or due to care staff malpractice. We have a marked advantage with cases of this kind thanks to the vast experience accumulated, and the wide panel of experts who grant us timely consultation.
Along the years, the firm has successfully filed suits in this field pertaining to, among other things, birth injuries due to malpractice, wrongful birth, late diagnosis or misdiagnosis of tumors, prescription of incorrect dosages, lack of medical explanations, negligent pregnancy supervision, plastic surgeries, and more.
National Insurance Institute
Cases against the NII are complicated and involve understanding a complex set of rules and regulations. In such suits, injured parties are not only required to fill complicated forms, but also to appear and argue before medical assessment committees who examine their case. The firm assists its clients, appears with them before committees as well as before specialist physicians to ensure full protection of their rights.
Nursing-Care Lawsuits
Upon reaching a medically dependent state requiring nursing care, injured parties and their family members are faced with a challenging situation. Despite the importance of due financial assistance at these times, insurance companies and the NII are in no particular hurry to grant payments or enable the benefits and assistance the insured parties and their family are due. The firm believe that acquiring full possession of the plaintiff's rights depends first and foremost on prior knowledge and thorough preparation of proceedings before the insurance company, health maintenance organization, or the NII. The firm handles dozens of nursing cases and lawsuits on a daily basis, and with great success.
Traffic Accidents
The rights of accident victims are settled as part of the Reparations for Traffic Accident Victims Law. For the injured party and their family members to protect their rights, several factors must be considered: the nature of the injury, the needs of the victim and their family, costs of required assistance, permanent disabilities, identity of court-appointed experts, accident classifications, jurisdiction arbitration with the NII (if dealing with a work accident), the statute of limitations, and others. The firm assists the injured party and their families throughout the proceedings until they are granted all their due rights.
Payments Officer
The firm assists military and security forces personnel who have been dealt physical or mental harm while serving. We have vast experience with security forces, their various committees, with payment officer decisions and appeals.
Adv. Oded Sternberg, CEO and Founder
The firm's founder Adv. Oded Sternberg established the Tel-Aviv and Haifa offices with one purpose in mind: offering injured and insured parties the excellent and uncompromising service which they deserve, in service to their just cause of taking possession of their rights. Adv. Sternberg is a member of the Israel Bar Association since 1996 and has 23 years of experience filing insurance and torts suits at all instances, including challenging and high-profile cases, and is credited with groundbreaking rulings in these fields.
Alongside continuous care of firm's cases, Adv. Sternberg serves as Substitute Chairman of the Israel Bar Association's Nationwide Insurance Committee and Chairman of the Property Tax Appeals Committee (by appointment of the Minister of Justice). He is also a mediator serving in complex tort and insurance cases and gives lectures in conferences and training courses held by the judiciary system, universities and colleges, the Association of Insurance Brokers and Agents in Israel, and others. Furthermore, Adv. Sternberg writes a weekly column for the insurance magazine "Adif" as well as guest columns for various legal sections and various media outlets, and advises insurance agencies nationwide.

Facebook Updates