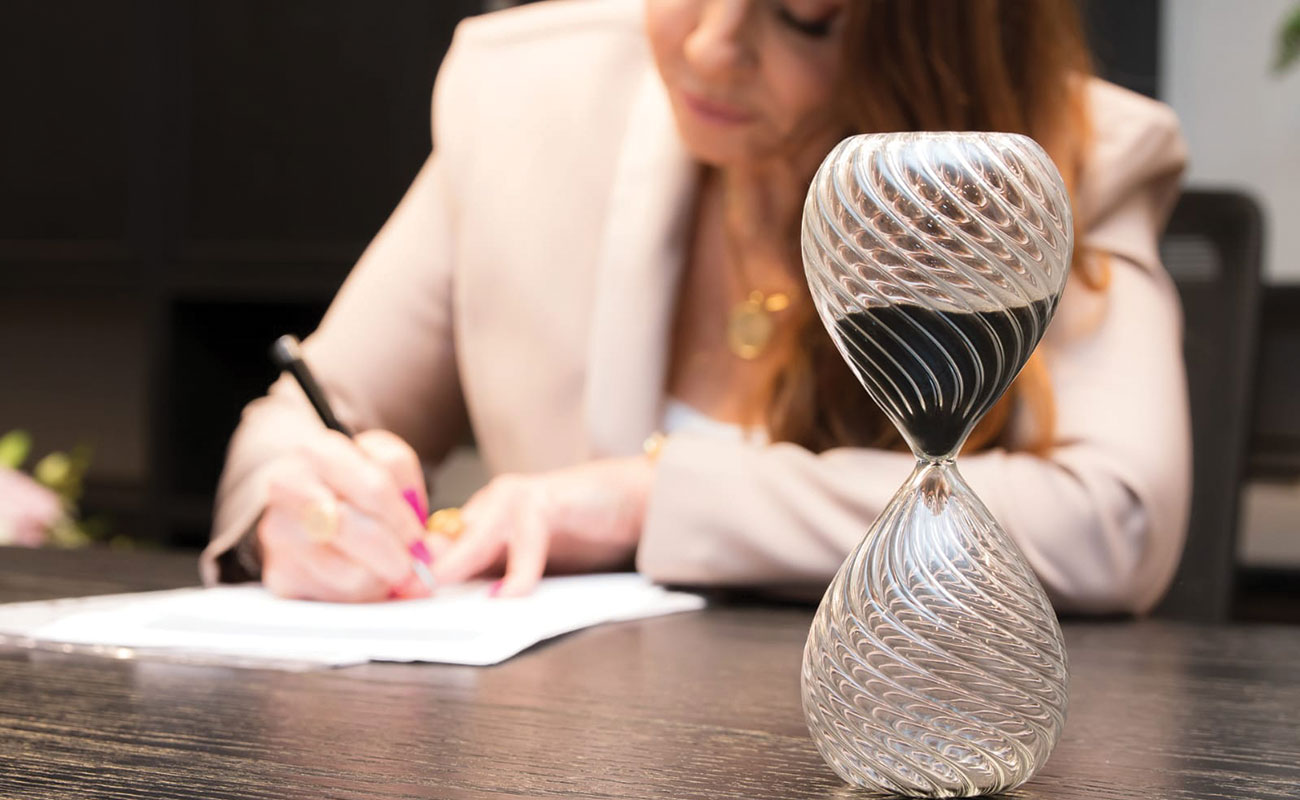 Company's Profile
| | |
| --- | --- |
| Established: | 2014 |
| Line of Business: | White Collor Offenses |
| Address: | 2 Meir Weisgal St., Tamar Science Park, Rehovot 76326 |
| Phone: | 077-7002067 |
| Fax: | 077-3179346 |

Company Executives
Talia Gridish

Owner

Talia Gridish Law Offices

About Talia Gridish Law Offices
Talia Gridish Law Offices specialize in counseling and representation in all areas of criminal law including white-collar offenses, financial offenses, assaults, serious crimes, juvenile delinquency, property and weapons offenses, drug offenses, and gambling offenses. Throughout the years, the boutique law firm has acquired unique expertise in the field of financial offenses - tax offenses, money laundering, bribery, fraud, and beyond.
Adv. Gridish's office is distinguished by creative and strategic thinking, and analytical skills, and it offers its clients a comprehensive legal solution at all stages of criminal proceedings, from accompanying detention and counseling to conducting interrogation to handling hearings and representing clients in various courts.
Over 20 Years of Experience in the Criminal Field
Attorney Talia Gridish has been practicing law for over 20 years. For 13 years she was with the office of Adv. Shashi Gaz, where she handled a wide variety of complex cases while representing a broad range of people, including ordinary people, celebrities, public servants, and military officers.
She has owned an independent law firm for the past eight years which specializes in challenging cases related to white-collar crime.
In addition, she is active in the Bar Association as co-chair of the Criminal Legislation Forum and co-chair of the Committee for the Advancement of Female Lawyers in the central district. Having grown up in Lod and having been exposed to poverty, crime, and injustice from an early age, it was very important to Talia to advocate for the disadvantaged, so her choice of law, criminal field, and white-collar offenses came naturally to her.
Exceptional Analytical Ability
In her two decades as an attorney, Adv. Gridish has handled a large number of cases in which she has often found in the piles of information of the investigative material the evidence that made a difference and led to an acquittal or mitigation of punishment. Many of the cases she handled even ended up being closed before the court proceedings had even begun. Apart from her analytical ability, Adv. Gridish is well aware of the law's natural identification with the injured party, and over the years she has been able to expand and balance the point of view in ways that make judges empathize with the defendant rather than view him as a case.
Fighting for Justice and Proving the Innocence of her Clients
Adv. Gridish considers the defense work a sacred calling, in which her role is to fight for the truth and to prove the innocence of her clients, no matter the cost. In cases where offenses have been committed, she aims to ensure that the justice system succeeds in seeing the person behind the case, giving him a second chance, and helping him to get back on track in his life.
Sensitivity, Caring, and Personal Approach
Adv. Gridish feels that the criminal field in general, and white-collar crime in particular, is a field that deals with people's lives and a lawyer dealing with it must be professional, thorough, creative, and have a broad perspective. As a very experienced lawyer, she is good at managing the line of defense wisely and getting the court and prosecution system to see the defendant standing in front of them in the right light. Additionally, she is attentive to her clients, creative in providing solutions and understanding complex situations, and knows how to bring together sensitivity, caring, and personal approach
Prominent Cases
Organ trafficking, money laundering, extortion, and fraud - In this case, the defendant is alleged to have had an involvement in illegal organ trafficking, to have been linked to foreign organ sellers, and to have received hundreds of thousands of shekels from his activities. As a result of analyzing and studying the investigation material, Adv. Gridish proved that the client had no connection with kidney sellers in Israel, whereas abroad, where the sale of kidneys is legal, he only served as an intermediary but did not engage in organ trafficking. During a negotiation and mediation process in court, she managed to have all the trafficking charges against the defendant dropped, and he ended up being sentenced to probation only, for a charge of conspiracy, while the others involved in the case were imprisoned.
Finacial offenses in which the defendant's name was linked to bribery and fraud involving the sale of double graves - the defendant is a public figure who wanted to run as a councilman for the city of Yehud, he was arrested even though he repeatedly denied the charges. After presenting arguments and documents to prove his innocence, the case was closed quickly and the client went back to run for the public position. This is a case that attracted a great deal of public attention and was closed for lack of evidence.
Representation of a client who worked for a travel agency and was suspected of a huge fraud of selling airline tickets to Uman and money laundering - most of the legal allegations revolved around the fact that the defendant was misled and that there is no evidentiary basis for the allegations against him. This case attracted a great deal of public attention, and the defendant was eventually released.
Representation of a suspect who was involved in the distribution of fictitious invoices and fuel adulteration - due to the efforts of the office, the defendant was released from detention until the end of the proceedings, and all charges against him were deleted from the indictment.
Representation of a young man who took care of his father, an IDF invalid, and was accused of fraudulently receiving a salary from the Ministry of Defence for millions of shekels - following the presentation of the case to the court, negotiations were conducted with the prosecutor's office and a settlement was reached. Representation of a defendant with a burdensome criminal record, who was accused of forging dollars for tens of thousands of shekels and receiving fraudulently hundreds of thousands of shekels, while exploiting a person in distress. After a hearing of the evidence, it was agreed to delete the offense of the forgery and sentence him to 6 months of service work.

Company Rankings