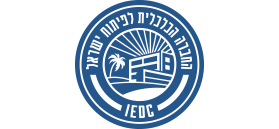 The Israel Economic Development Company
Properties Initiation, Management and Redevelopment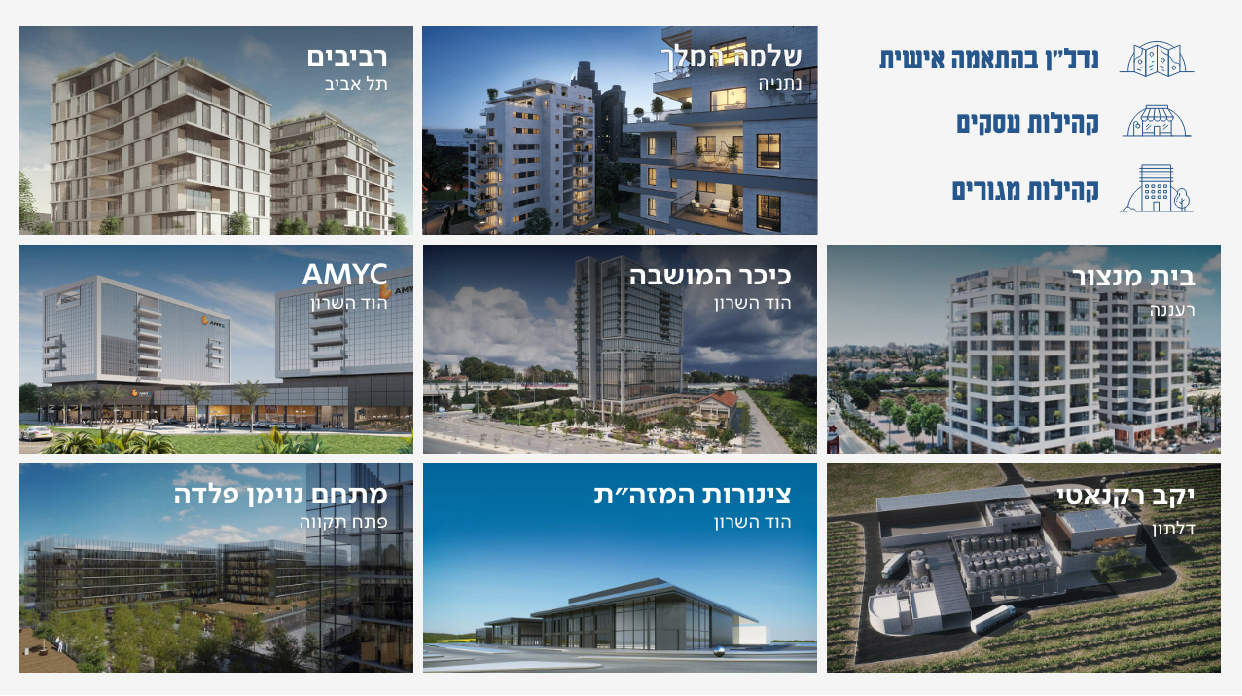 Company's Profile
| | |
| --- | --- |
| Established: | 2013 |
| Line of Business: | Properties Initiation, Management and Redevelopment |
| Address: | 24 HaNagar St., Hod HaSharon |
| Phone: | 972-9-8808022 |
| Fax: | 972-3-3730045 |

Company Executives
Ofir Greenberg

Founder and Partner

The Israel Economic Development Company

Amit Manzur

Finance and Strategy

The Israel Economic Development Company

Keren Palachi

Business Development

The Israel Economic Development Company

Natalie Rave

Marketing and Sales

The Israel Economic Development Company

About The Israel Economic Development Company
The Israel Economic Development Company specializes in the initiation, management, betterment, and optimal realization of properties, for itself and a variety of companies and individuals in the Israeli market. Established in 2013, the company concentrates in the local market, with a significant advantage in the Sharon and Central District area. The company's team is skilled and experienced in initiating and developing real-estate projects of all types. The company specializes in unlocking the potential inherent in the land, customized to the owners and their needs.
Tailored Properties
The company maintains a unique model – personally tailored real estate initiation. The company provides property owners with alternatives for optimal realization of their properties: To independently initiate and execute a project, transacting in a full or partial sale transactions with a third party and more. The property's profit or returns potential is dependent upon the management of a structured procedure which requires knowledge, experience, and skills.
The Services
The company offers comprehensive services as a one-stop-shop, which include strategic consulting to property owners seeking optimal realization of their properties; outsourced management of property development and redevelopment; fully-transparent management of property sales for land owners; advanced real estate finance and customized project and corporation finance. Moreover, the company offers management of significant events such as: crisis and threat management, one-time opportunities, integrating family members into the business and more.
Executive Management
Ofir Greenberg, Partner and Owner: Maintains extensive real estate management and initiation experience. Formerly CEO of the real estate companies Azorim and Shikun&Pituach, and senior roles in A. Dori Group and Ashdar. B.A., Economics and Accounting and an M.B.A. (cum laude) from Ben Gurion University. Graduated with honors from the real estate appraising studies in the Technion. CPA and licensed real estate appraiser.
Amit Manzur, Finance and Strategy: CPA, Maintains experience in M&A transaction, strategic consulting, and complex finance. Served in senior roles in Ampal and Alrov Group. B.A., Economics and Accounting and an M.B.A. (magna cum laude) from Ben Gurion University.
Keren Palachi, Business Development: Maintains experience regarding commercial consulting, concept development and marketing strategies management. B.A. in accounting and business administration with an expertise in marketing from the Management College.
Natalie Rave, Marketing and Sales: Maintains experience regarding marketing and sales to end customers. Specializes in digital marketing, maximizing client experience, data betterment and integration in integrative systems. B.A. in political science and public communication from Bar Ilan University.
Construction for Businesses
The company initiates and builds business centers in significant scopes, focusing on optimal integration in the community, built to improve the quality of life of the area's residents, thus providing employment, health and leisure opportunities in a pleasant environment near home.
Residential Construction
The company initiates and builds significant residential communities in the Sharon and Central District area, which are carefully planned to lead to a proper integration of the new residents in the existing community.
Social Initiation
The company initiates and promotes construction of living environments which combine residences, employment and leisure for special populations with mental disabilities and communication challenges (autistic).
Guiding Values
IEDC's activity is based on these values: Love of People and Land: Love of Israel and love of its people is the foundation of our work. Professionalism: Extensive knowledge, longstanding experience and structured management render flexible thinking and creativity. Fairness and Transparency: teamwork and full cooperation between everyone, with full transparency and fairness. Community: Unifying all areas of life including the lone individual, family, employment, residence and leisure. Constructing a community which sum of parts exceeds the whole.
Residential Communities
King Solomon, Netanya: A boutique residential complex with approx. 100 residential units, located in north-west of Netanya, near the sea. Includes three residential buildings in a variety of apartments, enabling young families and adults to find an apartment suited to their needs. Under construction.
Ehad HaAm, Ra'anana: A residential complex that will include approx. 40 residential units located in the center of Ra'anana, combining pastoral quality of life with ample public institutes and thriving communal activities. In planning.
The First Boulevard, Yaffo: A 5 dunam complex which will include residence, hotels, employment, commerce, and public areas, near the light rail station on Jerusalem Boulevard in Yaffo. In planning.
Tzahalon Square, Yaffo: An 8 dunam complex which will include residence, employment, commerce and public buildings and areas, in the center of Tzahalon neighborhood in Yaffo. In planning.
The Eucalyptus Grove, Hod HaSharon: a 100 dunam complex in the new neighborhood structure which will combine 1000 residential units and employment upon 100,000 sq.m., commerce, public buildings, sustaining the eucalyptus groves embedded in it. In planning.
Business Communities
Kikar HaMoshave, Hod HaSharon: A business center located near the railway station and route 531. The center includes employment and offices spaces, commerce, entertainment, and leisure areas covering about 30,000 sq.m. Kikar HaMoshava is intended to become the area's social and financial center. Moreover, the center will include an innovative community center – for the wellbeing of the neighborhood residents, and an employment center for challenged people, which will combine challenged people at work in the many businesses located in the project. In addition, the employment center's special employees will manage a designated shop for sale of the center's product to the public. The project is under construction.
Biet Manzur, Ra'anana: A business complex located at the heart of Ra'anana's Hi-Tech Park. The complex includes three office and commerce buildings covering about 40,000 sq.m. The first building has been populated. The second building is under construction, and the third building is in planning stages.
Diamond Quarter, Netanya: A business center that will include a designated campus for the international hi-tech companies' community upon 100,000 sq.m. The campus will include employment and commerce areas, as well as residence intended for the complex's employees, in addition to entertainment and leisure areas, a convention center and public areas. The project is in planning stages.
The AMY Business Center, Hod HaSharon: A business center in Neve Ne'eman's renewing industrial zone. The center includes about 15,000 sq.m. of office floors and a 5,000 sq.m. commerce floor. The center is an innovative, new and advanced work environment for about 150 SMEs while creating a fertile business community with pleasant surroundings.

Photo Gallery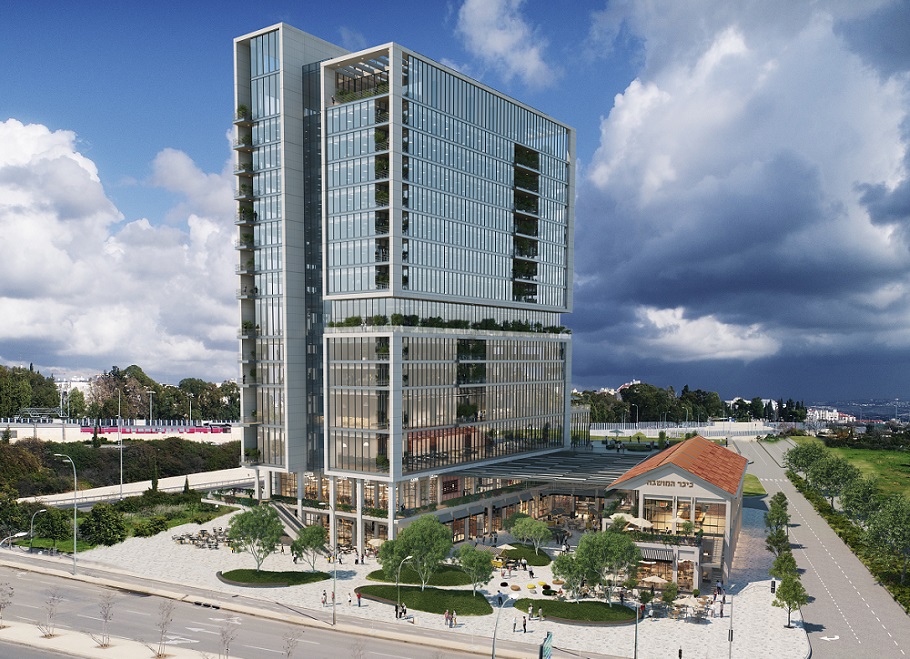 HaMoshava Square, Hod HaSharon
Arch. NAO, Liora Engel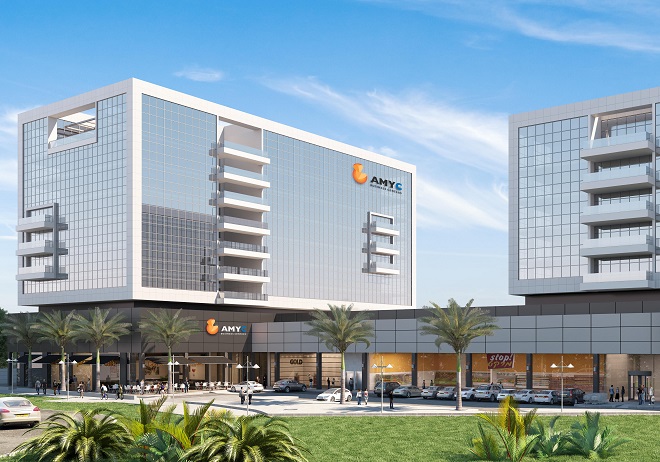 The AMYC Business Center, Hod HaSharon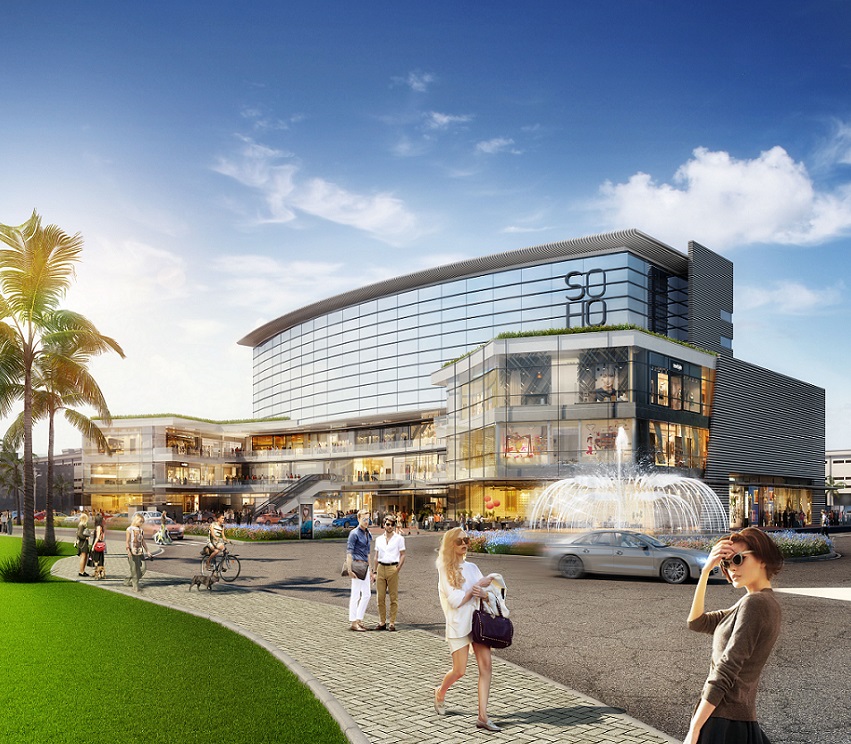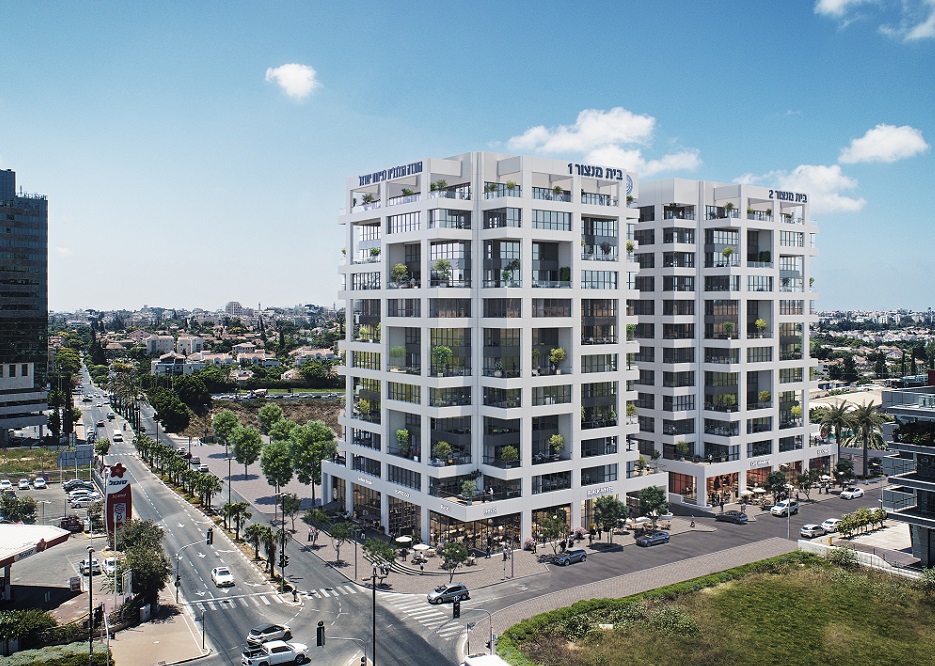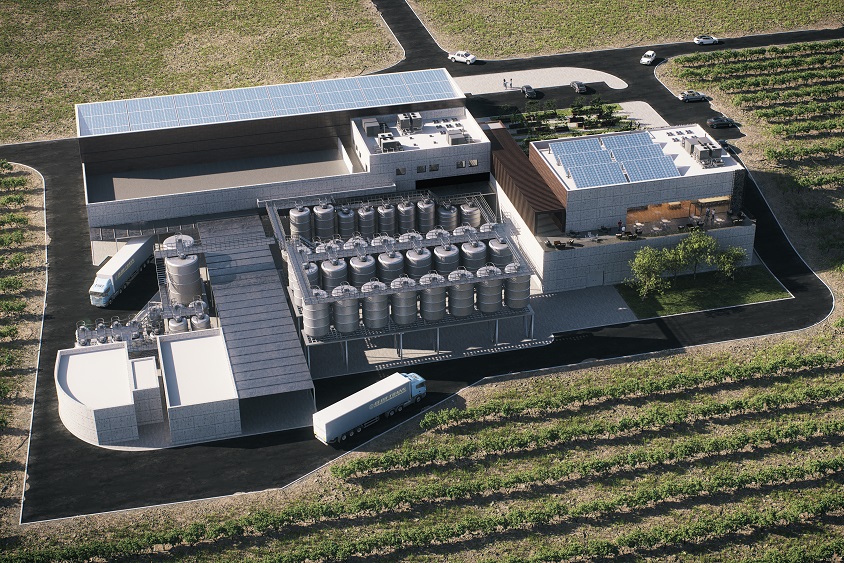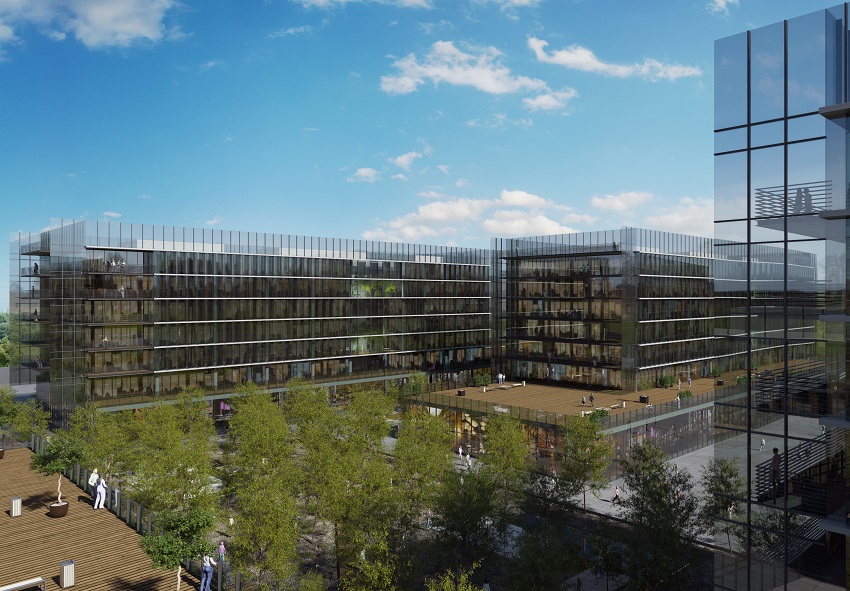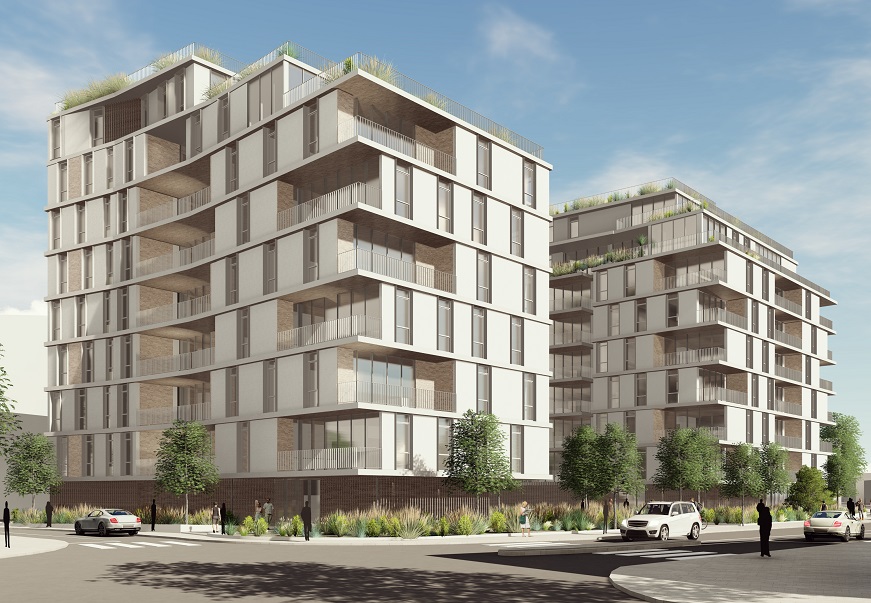 Revivim, Tel Aviv
PR Photo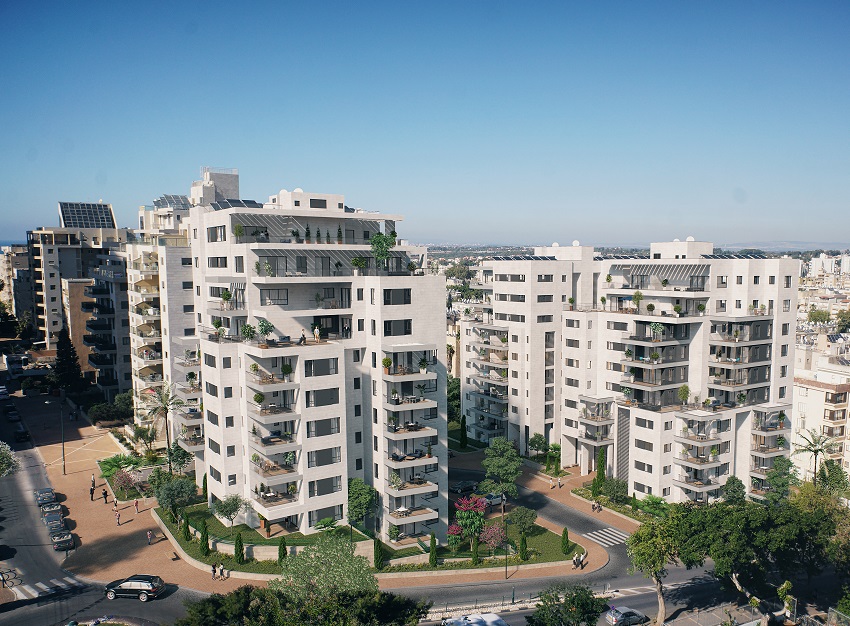 King Solomon, Netanya
PR Photo