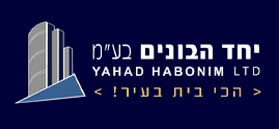 Yahad HaBonim Ltd
Initiation and Construction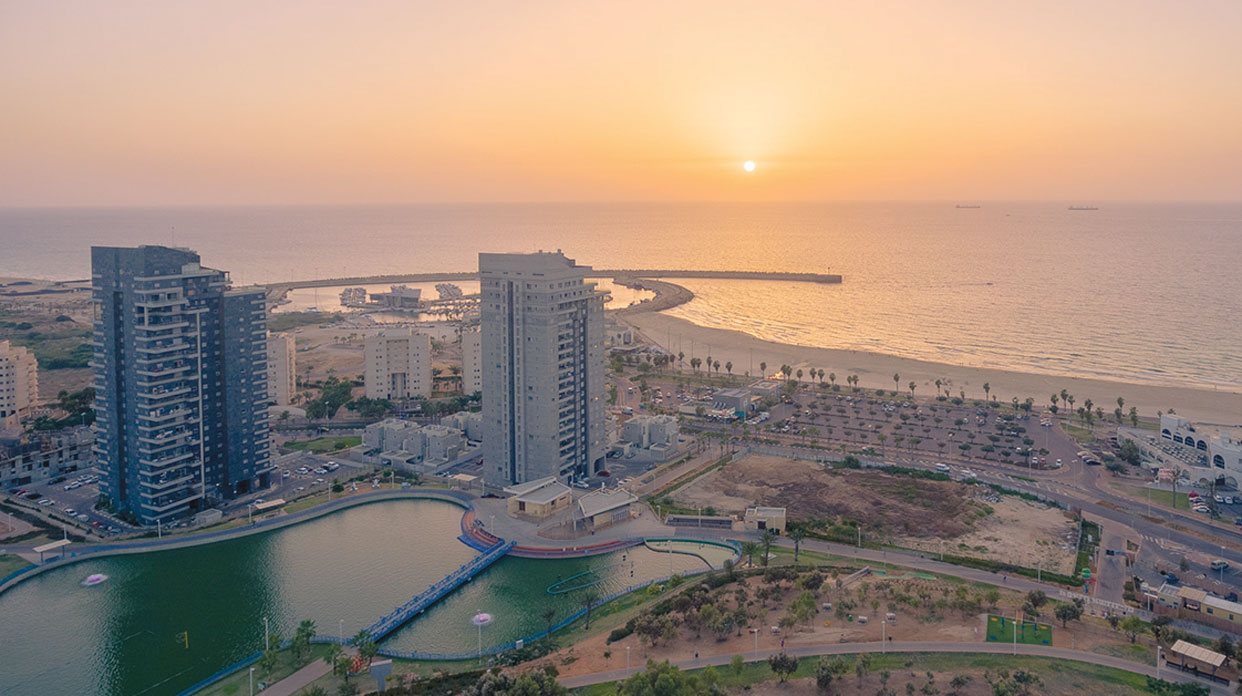 Company's Profile
| | |
| --- | --- |
| Established: | 1997 |
| Line of Business: | Initiation and Construction |
| Address: | 29 HaOranim St., Ashdod |
| Phone: | 972-8-8530999 |
| Fax: | 972-8-8530996 |

Company Executives
Itzhak Hadad

CEO

Yahad HaBonim Ltd

Barak Hadad

VP, Business Development

Yahad HaBonim Ltd

Asaf Hadad

General Counsel

Yahad HaBonim Ltd

Moti Banita

Architect

Yahad HaBonim Ltd

About Yahad HaBonim Ltd
Yahad HaBonim Group specializes in construction projects initiation and execution. The Group is involved in large-scope projects in the city of Ashdod and is one of the leading companies in its field.
The Group unites Yahad HaBonim Initiation and Construction ltd., which was established in 1997 and has a C5 contractor classification, and the companies Yahad HaBonim Management and Holdings Ltd., which was founded in 2002 and focuses solely on initiation, and Yahad HaBonim Urban Renewal Ltd., which is active in urban renewal. The group specializes in residential, commerce and employment construction, and also in urban renewal projects – Pinui-Binui, Tama 38/2 etc. The group executes the project through Yahad Ha-Bonim Initiation and Construction ltd., and this guarantees first-class building quality, a lavish spec and personal service of the apartment buyers in the projects.
Advanced Building Technologies, Professional Excellence, and Leading Service
The group specializes in constructing residential buildings and projects with advanced building technologies. The projects are built in very high standards, with an emphasis on small and big details, and original and creative construction solutions. The group is characterized by excellence, professionalism, innovation, reliability and a high level of service. The group sees residents as the main core of its operations and is committed to personal service and attention, including professional architectural design and execution, without compromising on construction quality. The Group provides finance-related counsel and guidance in accordance with the customers' needs. as a result of this focus, many buyers return and purchase additional apartments in the group's various projects.
The Group's Team
The group is managed by Itzhak Hadad, who has extensive knowledge and experience in initiation and construction, and who serves and the groups' CEO, leads it and always maintains the personal touch with the group's customers and service providers. The group benefits from the professional services of Barak Hadad, the company's Business Development Manager who has a B.A., Business Administration and Finance, and extensive knowledge in the initiation, promotion, and marketing of projects. From the legal aspect, the company has been relying for many years on the highly experienced Adv. and Notary Asaf Hadad (LL.B., M.B.T. (cum laude)). Asaf mainly specializes in real-estate taxation and related corporate taxation.
The group emphasizes the architectural aspect of its projects, through its house architect, Arch. Moti Banita, whose architectural work is reflected in the group's projects. His firm dedicates its time to the unique planning and design of the company's projects.
In addition, the group employs about 15 skilled and very experienced employees, with various specializations and responsibilities for the company's service, administration, marketing, and construction. These experienced employees serve as the foundation of the company's success.
Prominent Projects
Past Initiation and Execution Projects
• 20 units, Ashdod 15th quarter.
• 62 units, "Yahad Seafront", Ashdod 15th quarter.
• 78 units, "Yahad Parkview", Ashdod 12th quarter.
• 24 units,"Si'Ei Yahad", Ashdod 12th quarter.
• 56 units, "Yahad Twins", Ashdod 12th quarter.
• 74 apartments,"Yahad in the Marina", Ashdod's Marina.
• 30 units, "Red Seaview", Shachmon, Eilat.
• 73 units, "Sea & Sky", Ashdod's Marina.
• 75 units, "Sea Side", Ashdod's Marina.
• 12 units, "Marina Villa", Ashdod Marina.
• 74 units, "Yahad Parkview", Ashdod 12th quarter.
Current Initiation and Execution Projects
• 65 units, Ma'ar, south Ashdod.
• 90 units, Balfur 7– at the heart of Ashdod.
• 16 units, "Four in Yahad", Ashdod's exclusive 17th quarter.
• Residence, commerce and offices in the Ma'ar in north Ashdod.
Future Initiation and Execution Projects
• 54 units, Ashdod's Marina.
• Commerce and hotels around the lake, Ashdod's Marina.
• 382 units, Pinui-Binui - Shapira-Herzel, Ashdod.
• Tama 38/2, 5 Mifras, Ashdod.
• Tama 38/2, 5 HaDolphin, Ashdod.

Facebook Updates

Photo Gallery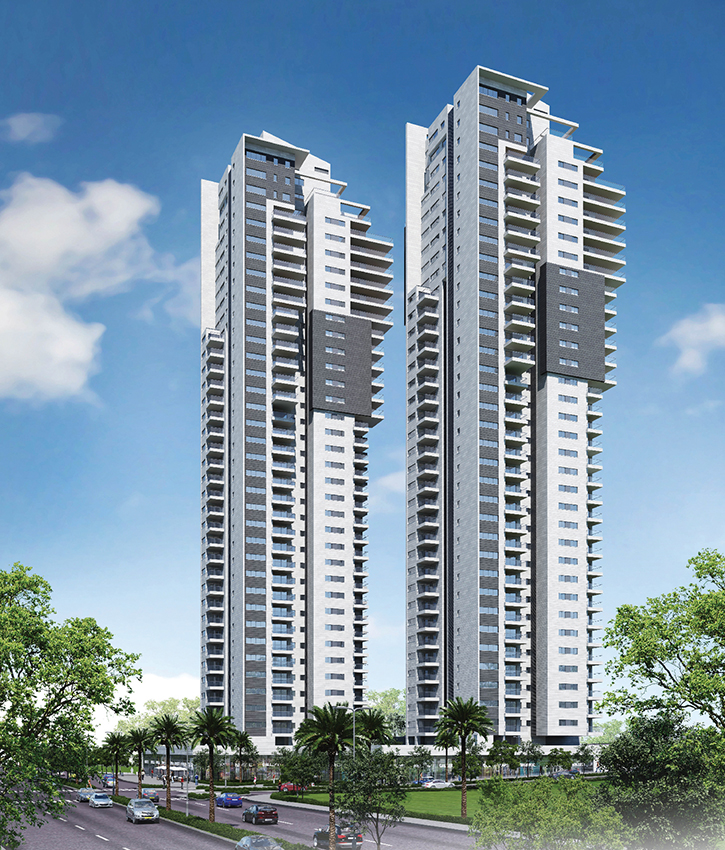 Shapira-Herzel, Ashdod - Urban Renewal
pr photo