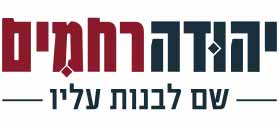 Yehuda Rahamim Building Company Ltd.
Initiation, planning and construction of high-quality real-estate projects, specializing in luxury projects in the Jerusalem Area, including urban renewal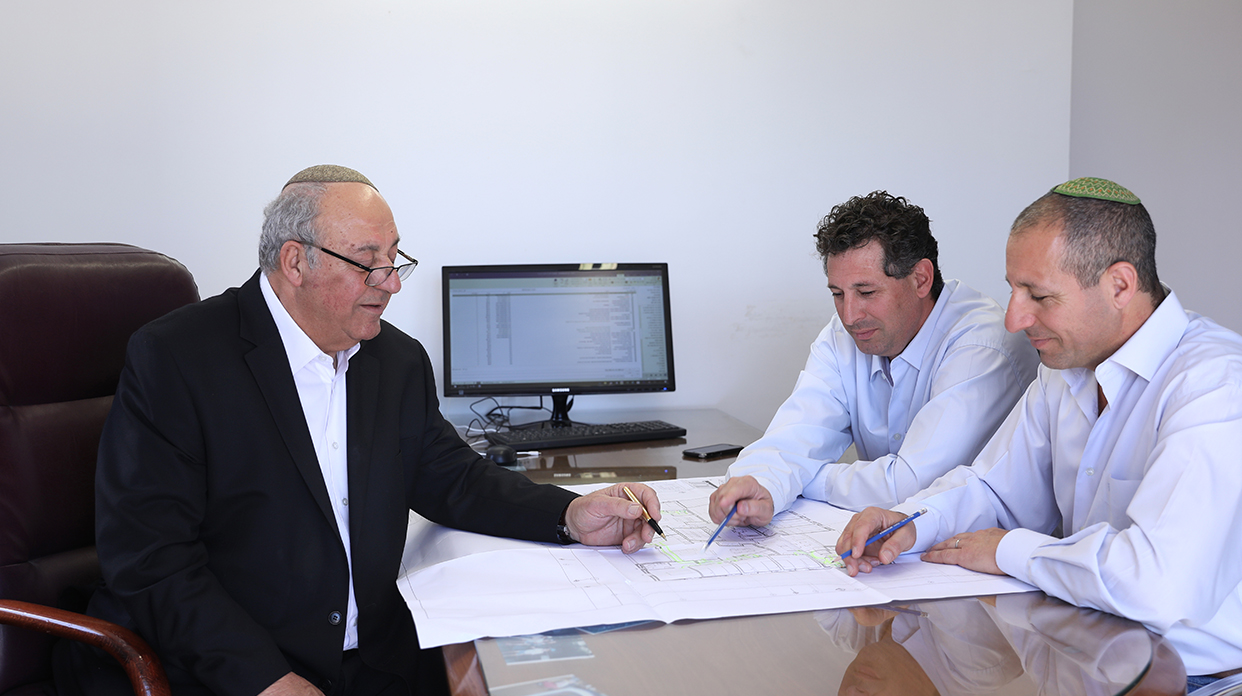 Company's Profile
| | |
| --- | --- |
| Established: | 1992 |
| Line of Business: | Initiation, planning and construction of high-quality real-estate projects, specializing in luxury projects in the Jerusalem Area, including urban renewal |
| Address: | 15 Gidon Hausner St., Jerusalem |
| Phone: | 972-2-6426652 |
| Fax: | 972-2-6426650 |

Company Executives
Yehuda Rahamim

Chairman and Owner

Yehuda Rahamim Building Company Ltd.

Ariel Rahamim

CFO

Yehuda Rahamim Building Company Ltd.

Amiad Rahamim

Chief Construction Officer

Yehuda Rahamim Building Company Ltd.

About Yehuda Rahamim Building Company Ltd.
Yehuda Rahamim Building Company Ltd. is a longstanding company with vast experience in the initiation, planning, and building of residential, commercial and offices real-estate and urban renewal. All with meticulous attention to the highest standards and personal involvement of the executive management in every stage of the project. The company has an extensive reputation in the professional construction of a very high quality which results from the definition of the customers' satisfaction as the ultimate goal. All of the above is expressed by the fact that the company was never sued for more than 25 years of operations.
The Company initiates and builds numerous projects throughout Israel's with core operations in Greater Jerusalem Area. In addition to new construction, the company is intensively active in the urban renewal field, both in Tama 38 and in Pinui-Binui projects, with a backlog of hundreds of apartments in various planning and construction stages. The entire process chain, from project location and mapping, through the coordination of the planning, the construction and the coordination of the execution and up to the marketing and sales, are executed in-house, in order to guarantee the quality of the final product. The company benefits from financial strength and a high credit ranking and cooperates with all of Israel's large banks.
Family Atmosphere
Yehuda Rahamim, the company's Founder and CEO, has been working in the construction industry for more than 45 years and founded the company in 1992, after gaining extensive experience in construction and development. His sons Ariel and Amiad joined him after their military service and academic studies and became his loyal partners in leading the Jerusalem-based company.
One of the company's cornerstones is the personal relationship between the entire executive management and the various customers and suppliers. This directly results in, on the one hand, a list of suppliers and service providers line that remains stable and relatively fixed over decades and serves as an integral support for the company's business operations, and on the other hand, numerous apartment buyers who return and buy additional apartments for themselves or their families in the new projects.
Yehuda is renowned as an expert in efficient and functional planning and is involved in the small details of the creation of new projects. In addition, he leads the entire urban renewal function, which gained in the past few years a considerable share of the business operations. Under his leadership, an urban renewal team of engineers, architects, and lawyers work and supports all of the operations in this field, from direct and unmediated contact with the apartment owners, through planning and statutory approvals, and up to the transfer to the engineering and execution department and sales.
Ariel is a certified real-estate appraiser with a degree in business administration, who serves as the company's CFO and is responsible for the finance system including contracting with banks through financial support agreements, and he is also responsible for the company's legal function.
Amiad joined the company after his military career (Major (res.)) and engineering studies, and he serves as the Chief Construction Officer. Amiad leads the company's entire planning and execution functions, along with a team of engineers and practical engineers who report to him.
Residential Projects
The company specializes in and is characterized by boutique projects, where its aforementioned added values come into play. The projects and apartments are meticulously planned, and extensive resources are dedicated to quality assurance during the construction, and this leads to the maximal residents' and customers' satisfaction.
The company populated numerous projects throughout Israel, including in Haifa, Kfar Yona, Mevaseret Zion and Jerusalem, and it is currently building several projects in Jerusalem, Zur Hadassah, and Beit Shemesh.
Urban Renewal
Over the past few years, the company significantly expanded its operations in this area, and it is working on numerous Tama 38 and Pinui-Binui projects, mainly in Jerusalem and in Beit Shemesh, with hundreds of apartments. The company has a designated department comprised of employees specializing in this field. As of today, the company completed and populated its first Tama 38 projects and 6 projects are in the permits stage, and 4 Pinui-Binui projects are currently pending zoning approval after receiving about the signatures of about 90% of the residents, and additional projects are in advanced signing and planning stages.
Commercial and Offices Projects
The company built several commercial and offices buildings in Haifa, Kfar Yona, and Jerusalem, and initiated the construction of several commercial buildings in Harish. It is currently building an 18-story offices tower in Givat Sha'ul, Jerusalem, which also includes a 500-car parking garage.
Furthermore, the company is building two neighborhood commercial centers in New Beit Shemesh and is a partner in the construction of a large office center in the "Ellef" complex in Rishon Lezion, comprising about 75,000 sq.m.
Community Outreach
Giving back and community involvement are a constant part of the company's ongoing activities, which are always accompanied by public service. Accordingly, the company's owners founded a soup kitchen in Kiryat HaYovel, Jerusalem, in combination with a neighborhood Chabad center which provides various services including Passover Seder for hundreds of solitary seniors and dozens of lone soldiers, celebrating the various holidays throughout years with community meals and weekly distribution of food baskets. The soup kitchen includes a professional and modern kitchen which employs a professional and experienced chef who prepares more than one hundred hot lunches to underprivileged residents. In addition, Yehuda Rahamim built an impressive synagogue in the Kiryat HaLeom neighborhood in Jerusalem, which also includes a wedding hall where, inter alia, weddings and brits are held for families that can't afford to rent a banquet hall.

Photo Gallery