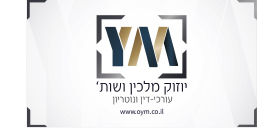 Yuzuk Malkin & Co., Attorneys and Notary
Real estate, civil-commercial litigation, notary services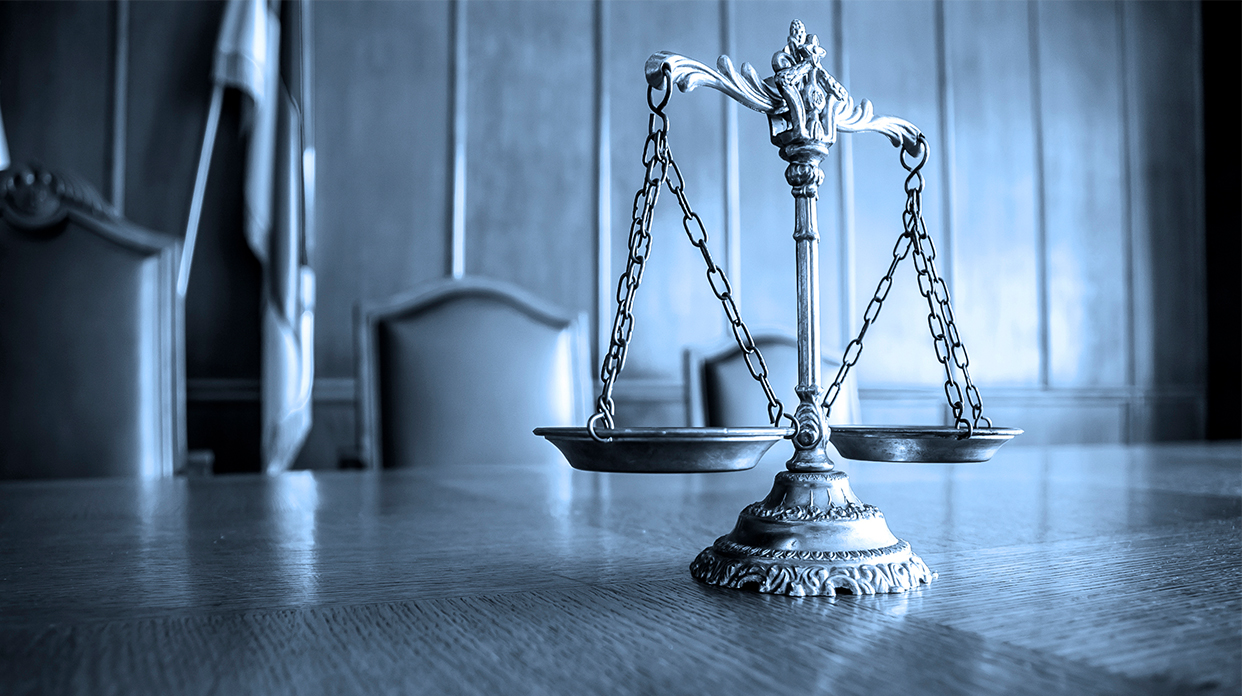 Company's Profile
| | |
| --- | --- |
| Established: | 2007 |
| Line of Business: | Real estate, civil-commercial litigation, notary services |
| Address: | 4 Yosef Lishanski St., Seven Stars Building, Rishon LeZion |
| Phone: | 972-03-9567770 |
| Fax: | 972-03-9567772 |

Company Executives
Adv. Emanuel Yuzuk

Founding Parnter

Yuzuk Malkin & Co., Attorneys and Notary

View Profile

Emanuel Yuzuk

Adv. Ron Malkin

Founding Parnter

Yuzuk Malkin & Co., Attorneys and Notary

View Profile

Ron Malkin

About Yuzuk Malkin & Co., Attorneys and Notary
Yuzuk Malkin & Co. is a leading law firm and notary in Rishon Lezion and the Shfela region. The firm was established in 2007 by Adv. Emanuel Yuzuk and Adv. Ron Malkin, who started out in M. Firon & Co., one of the largest law firms in Israel.
The Real Estate Department
As part of its real estate activities, the firm accompanies current sales transactions such as the sale and purchase of plots and built-up properties, combination deals, support of top-tier developers and contractors, support of Tama 38/1, Tama 38/2 and evacuation and reconstruction urban renewal projects.
Price Capped \ Reduced Projects
In recent years, the firm also handles prices capped projects and has accompanied several large projects. Among other things, the firm accompanies a project in Eilat where 160 housing units will be built, a project in Rechasim where 101 housing units will be built. A project in Ramla where 3 towers would be built with 250 housing units above a commercial center floor, a project in Pardes Hana where 4 buildings will be built of 150 new units and another project, and another project where 300 new units will be built. All and all the company is dealing with 1000 housing units, in such projects.
Urban Renewal
The firm specializes in urban renewal projects and represents both entrepreneurs and tenants. Most of the projects that the firm receives are built in the Shfela region, when one of the most notable is a complex project of TAMA 38/1, which includes 9 buildings in the old Ramat Samel neighborhood of Nes Ziona. As part of this project, the firm has undergone many legal hurdles and as part of the building's strengthening, over 100 new housing units will be added instead. Other projects are TAMA 38/1 projects in Ashdod City, TAMA projects 38/2 in Ramat Gan and construction evacuation projects and TAMA 38 in Rishon Lezion. Cumulatively, the Ministry is accompanying the construction of hundreds of new housing units as part of the urban renewal.
Furthermore, the firm accompanies large Pinui-Binui (evacuation and reconstruction) projects, representing both tenants and developers. Among its many projects, the firm accompanies a substantial Pinui-Binui sea-side-complex in the city of Netanya, plans include a residential tower, a hotel and a commercial center. Additional projects are planned in Rishon LeZion, Ness Ziona, and Ashdod.
In addition to the conventional urban renewal (NOP 38 and evacuation and reconstruction), the firm currently accompanies many projects throughout Israel in which the owners renovate their buildings and add terraces and / or living rooms. Today, one can spot dozens of such projects, which completed the renovation process, in the cities of Tel Aviv, Ramat Gan, Ashdod, Ness Ziona, Rishon LeZion, etc. This field gained momentum during the first Corona Virus lockdown, during which families were forced to retreat to their homes, and had no balconies in which they could breath some fresh air. As a result of the lockdown, many buildings began taking such steps and thus improved their lives.
The Litigation Department
The firm is engaged in real estate litigation related to all its branches. Among other things, it represents clients in construction defect claims, delayed delivery of apartments, claims of tenant representations against contractors engaging in urban renewal, and claims against Pinui-Binui developers, Tama 38 developers and Pinui-Binui and Tama 38 group organizers. Advocates Yuzuk and Malkin also privately engage in real estate initiation, starting from building up-to-the-ground construction to dense construction. The practical knowledge they have accumulated combined with their legal proficiency gives them the unique ability to have profound understanding and vision for the future in petitions and lawsuits, in which they deal in the field.
Civil-Commercial Litigation
The firm's civil-commercial litigation department represents private clients as well as companies from Israel and abroad, along-side leading business people in the Israeli economy. The legal service provided to clients emphasizes the individual and comprehensive support that the client requires, when arriving at the court gates. The firm represents many clients each year who are involved in lawsuits and litigation, in a wide range of litigation areas such as corporate partner disputes and owner disputes. Shares in companies and corporations. The firm represents its clients in all jurisdictions.
Founding Partners
Adv. Ron Malkin
Ron has been a member of the Israeli Bar since 2006. He holds an LL.B. and interned and practiced in M. Firon & Co.'s Land Department. During his time in M. Firon & Co. he accompanied the largest construction companies in the market in various transactions. Over the years, Ron has gained extensive experience in real estate particularly in relation to the execution of TAMA 38 transactions, evacuation and reconstruction, combination deals, receivership, joint listing, tenant representation in legal proceedings with the Real Estate Registrar and the House Superintendent, and others. Adv. Malkin was a Major in the Moran Patrol.
Adv. Emmanuel Yuzuk
Emanuel has been a member of the Israeli Bar Association since 2006. He is a graduate of the Bar Ilan University and a member of the Bar Association's Land Committee in Tel Aviv and Central District. Emanuel interned in the M. Firon & Co. where he litigated, supported and represented clients in all courts of law in civil proceedings, mainly in the field of real estate. Adv. Yuzuk is a Major in the Special Force Unit.
Staying up to date with current rulings, guidelines, and new amendments
The firm believes in the highest levels of professional excellence and stays up to date in all current legislation, rulings, guidelines, amendments, articles, and media coverage in its areas of practice. The firm's vast accumulated knowledge provide it with insights to its field and it uses these tools in its day-to-day activities in the courts as well as in petitions and contracts it drafts.
Full Transparency
The firm strongly believes in working hard for its clients and is fully transparent with them. The firm shows each client what their exact legal situation is and what options they have in every step of the way.

Facebook Updates

Company Rankings