Zioni, Pillersdorf, Phillip, Advocates
Commercial law, litigation, High-Tech and FinTech, Medical Malpractice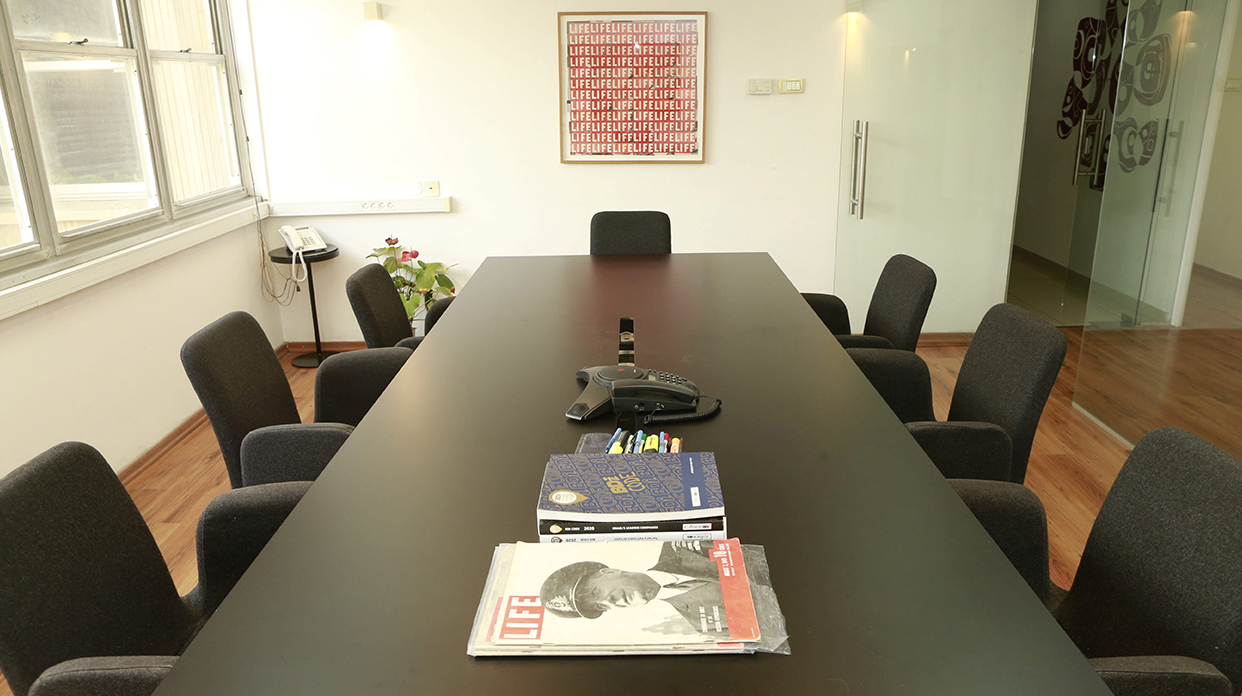 Company's Profile
Established:
2010
Line of Business:
Commercial law, litigation, High-Tech and FinTech, Medical Malpractice
Address:
8 Shaul Hamelech Blvd.,
POB 40002, Tel Aviv 6140001
Phone:
972-3-5244442
Fax:
972-3-7165379

Company Executives
Adv. Saul Zioni

Founding Partner

Zioni, Pillersdorf, Phillip, Advocates

Adv. Eli Pillersdorf

Founding Partner

Zioni, Pillersdorf, Phillip, Advocates

Adv. Ohad Phillip

Founding Partner

Zioni, Pillersdorf, Phillip, Advocates

Reut Zaitelbach

Adv.

Zioni, Pillersdorf, Phillip, Advocates

Shirly Shaltiel

Adv.

Zioni, Pillersdorf, Phillip, Advocates

Omer Adani

Adv.

Zioni, Pillersdorf, Phillip, Advocates

About Zioni, Pillersdorf, Phillip, Advocates
Zioni, Pillersdorf, Phillip, Advocates is an elite boutique law firm in Tel Aviv founded in 2010. The firm specializing in civil-commercial law, business support and counsel to companies, and medical malpractice. The firm is headed by three partners, working alongside four associates. The firm delivers premium services to its clients, meticulously maintaining high professional standards in providing thorough and scrupulous attention to every case and issue.
As a boutique firm, Zioni, Pillersdorf, Phillip provides clients with highly personalized service with each of its partners directly involved in every case handled by the firm. The partners know the particularities of every client, from the players involved, specific characteristics, as well as their client's business needs and interests.
Professional Integrity and Diligence
The firm distinguishes itself by maintaining the utmost professional integrity in providing honest legal assistance and counsel on every case and legal matter. Thus, if the firm's team believes that a certain legal action involves a high level of risk for the client, the firm would thoroughly explain the potential outcomes to the client, and provide a clear recommendation on the desirability of the action accordingly.
The firm is also dedicated to diligence in all representation. In its litigation practice, for example, the team conducts a lively brainstorming session involving the partners and associates handling every case with the aim of establishing and refining the arguments, conducting simulations in preparation for expected proceedings, as well as identifying any document or relevant court decision that may help in the proceeding.
This unique modus operandi has contributed directly to the firm's significant achievements in various legal forums.
Zioni, Pillersdorf, Phillip, Advocates carefully selects each of their clients, providing them with comprehensive and rigorous service aimed at risk management and neutralizing potential legal problems before they arise. The firm's unique spirit is also expressed in the legal podcast ("Diyun Nosaf") the partners produce each week, where they discuss "in layman terms" various current legal issues relating to the firm's practice areas.
Practice Areas
Litigation: The firm represents companies and corporations in a wide variety of principle and complex cases involving, inter alia, breach of contract, disputes between owners of controlling interests, IP, corporate law, international law, law and technology, civil lawsuits, as well as class actions in a variety of fields (representing plaintiffs or defendants). Representation is provided in all courts and tribunals including mediation and arbitration proceedings, civil proceedings and quasi-judicial tribunals.
Ongoing Counsel to Companies: The firm provides ongoing and comprehensive legal counsel and assistance to companies and corporations in all stages, from incorporation through to supporting day-to-day operations, as well as counseling the board of directors and the executive management.
Among other services, the firm provides counsel on matters pertaining to agreements, contracts and commercial collaborations, M&A transactions, labor law and more.
Medical Malpractice: The firm has extensive experience in representing physicians and healthcare institutions in medical malpractice claims in every field of medicine including obstetrics, oncology, family medicine, pediatrics, ophthalmology, cardiology, orthopedics and surgery.
The Partners
Adv. Saul Zioni, Founding Partner
Saul is the firm's managing partner and heads its litigation department. Saul has special expertise in commercial litigation, administrative law, mediation, law and regulation of digital currencies and blockchain, commercial and corporate law, labor law, public tenders, class actions and antitrust.
Saul has an LL.M. from Columbia University and an LL.B. (cum laude) from the College of Management. Saul was admitted to the Israel Bar Association in 2003 and the New York State Bar Association in 2005.
Adv. Eli Pillersdorf, Founding Partner
Eli specializes in commercial litigation and medical malpractice and heads the firm's medical malpractice department. The firm's clientele includes the Hadassah Medical Association, the Leumit HMOs, the Elisha Hospital, and others.
Eli has an LL.B. (cum laude) from Hebrew University. Eli has been a member of the Israel Bar Association since 2003. He has also served as a judge in the Israel Labor Party's Institute of Petitions.
Adv. Ohad Phillip, Founding Partner
Ohad heads the firm commercial department. The department has unique expertise in the fields of FinTech, Hi-Tech, banking and financial technologies, and advising companies with extensive international operations, and its clients include various companies and corporations in these fields, along with businesspersons and family offices. Ohad's experience includes representing and counseling startups and investors, and representing clients in commercial agreements in a variety of industries in Israel and abroad, including license agreements, development of business partnerships, IP, corporate governance, M&A and labor law. Ohad has a first degree in law and economics from Tel Aviv University and an M.B.A. with a specialization in finance from the Hebrew University. Ohad was admitted to the Israel Bar Association in 200,9 and he also serves as co-chairperson of the CPC (Children Playing Chess) NGO, which encourages chess education among children from Israel's periphery. Ohad actively serves in the Israeli Navy at the rank of Lieutenant Colonel.