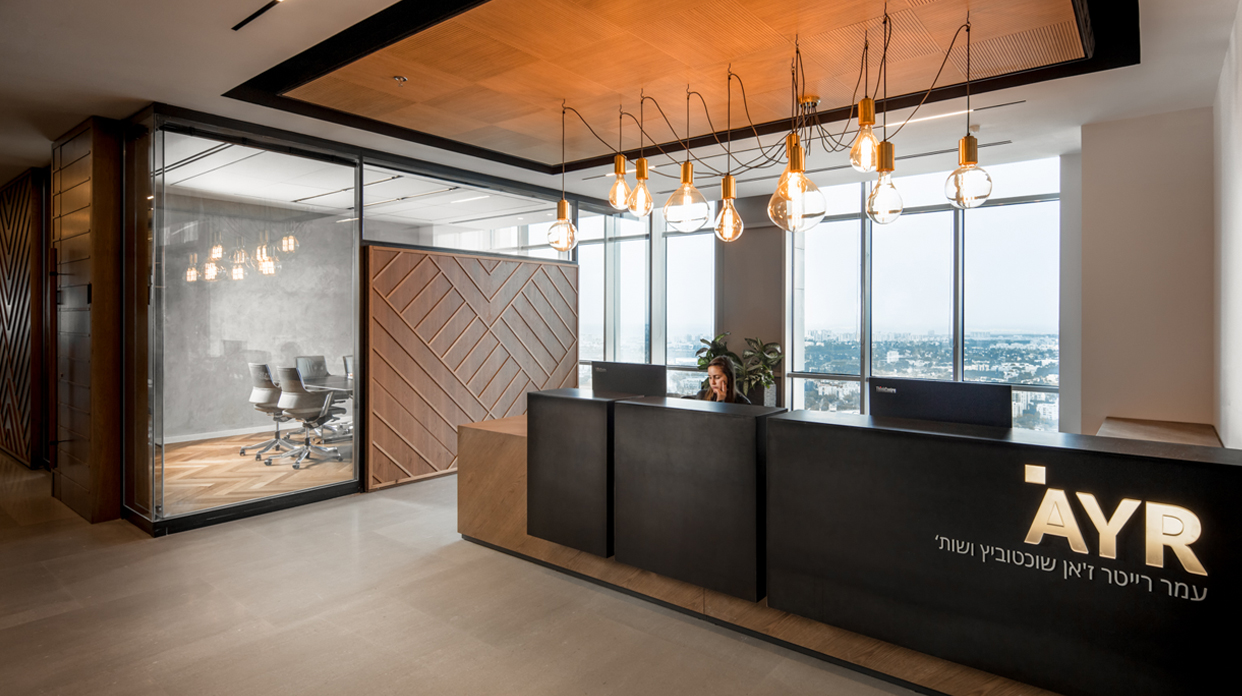 Company's Profile
| | |
| --- | --- |
| Established: | 2010 |
| Line of Business: | Law Firm |
| Address: | Champion Tower, 39th-40th floor, 30 Sheshet Hayamim Rd., Bnei Brak 5120261, Israel |
| Phone: | 972-3-6019601 |
| Fax: | 972-3-6019602 |

Company Executives
Amir Amar

Partner & Head of the Firm

AYR – Amar Reiter Jeanne Shochatovitch & Co.

View Profile

Amir Amar

Yaron Reiter

Partner

AYR – Amar Reiter Jeanne Shochatovitch & Co.

Ram Jeanne

Partner

AYR – Amar Reiter Jeanne Shochatovitch & Co.

Ehud Shochatovitch

Partner

AYR – Amar Reiter Jeanne Shochatovitch & Co.
Partners
Ehud Shochatovitch Eyal Roy Sage
Yacov Cohen
Yoav Caspi
Gadiel Blusztein
Omer Gadish
Nir Oren
Sharon Kohane
Helit Simchoni Alon Edelman
Einav Cohen
Aharon Barda
Dana Amir
Oded Gross
Assaf Lapid
Ariella Ablov
Dana Battat
Yaniv Dekel
Amit Briger
Ruthy Wysenbeek-Shauli
Liat Volanovsky- Neuman
Amnon Kolbak
Paul lenga

Rami Zalko Dec.
1957-2016

About AYR – Amar Reiter Jeanne Shochatovitch & Co.
AYR - Amar Reiter Jeanne Shochatovitch & Co. is the fastest organically-growing law firm in Israel. The firm, which was established in 2010, includes approximately 100 lawyers, and is ranked alongside with the largest most prominent, qualified law firms in Israel, according to local and international size and quality rankings.
The firm's clients consist of international and domestic corporations, including in the fields of software and communications, real estate, transportation, technology and Hi-Tech companies, heavy industry, aviation, food and fashion and private clients, including developers, well-known artists from the entertainment industry, as well as clients from the public sector, such as government authorities, local authorities, and quasi-governmental entities and NGOs. The firm provides its clients with a wide range of civil and commercial legal services while maintaining excellence, drive, creativity, resourcefulness, flexibility, diversity and informality, all in order to establish a long-term relationship with its clients.
Main Areas of Expertise
Commercial Litigation and Dispute Resolution - One of the leading litigation departments in Israel, and it successfully represents a vast number of private and public companies and individuals in complex litigation proceedings, in different courts and tribunals. The lawyers at AYR represent the firm's clients, inter alia, in disputes between shareholders, derivative claims, claims for shareholders discrimination, contractual disputes, administrative petitions, and real estate related disputes.
Class Actions - AYR has a dedicated department in the field of class action law, which has been ranked highly in all of the professional legal guides, as a leading department in the class action field in Israel. The department has unique experience and unprecedented success in managing class actions. The firm's clients include international communications corporations, food corporations, import and rental companies, public transportation companies, software corporations, retail chains, electronics companies, asset management companies and more.
Real Estate - One of the most significant department in the Israeli legal market. The firm represents key participants in the Israeli real estate market, including entrepreneurs, developers and construction and investment companies. Furthermore, the firm advised on many of the largest and most complex real estate transactions in Israel in recent years, inter alia, with respect to residential projects of thousands of units, commercial projects and hotels.
Planning and Construction - AYR's knowledgeable and experienced planning and construction practice has vast experience, acquaintance with and expertise in dealing vis a vis the applicable authorities and planning committees. The firm advises in this field leading corporations in the telecommunications, transportation, energy, food and beverage and real estate industries.
Commercial and Corporate Law - AYR's commercial law practice assists and accompanies its clients, which consist of developers, local and international corporations, partnerships and private and public companies, ,in all aspects of their commercial activities, including corporate governance, joint ventures, current legal advice to the management and office holders of the company, tenders and other competitive proceedings, various sorts of agreements, including with customers, suppliers, service providers, franchisees and distributors.
Project Finance and Corporate Finance - AYR's financing practice became a significant player in the market in recent years. AYR advised on some of the largest financing transactions in the Israeli market, including transactions of billions of shekels in the fields of construction, infrastructure and transportation.
Hi-Tech, Business Incubators, Accelerators and Venture Capital - Experience and deep knowledge in planning and executing complex transactions. The team represents prominent participants within both Israeli and international markets, including, software and hardware corporations, private investors ("angels"), incubators and start-up accelerators, inter alia, in the fields of communications, media, mobile, cyber and online trade.
M&As - AYR's M&A practice assists clients in the planning and implementation of mergers and acquisitions, including complex international transactions, which include working with law firms abroad. The practice is team is well experienced in overcoming obstacles and executing transactions and closing deals. The firm has a clear advantage due to its ability to provide a comprehensive professional response with regard to various aspects of transactions, including anti-trust and taxation.
Privacy, Data Processing and Cyber - The firm's privacy, data processing and cyber practice is one of Israel's most experienced ones. It provides advise to IT companies (including cloud service providers), telecommunication entities, financial institutions and insurance companies, among many others.
Telecommunications and Media - One of Israel's most prominent ones. The firm's clients include cellular and telecommunication supplier companies, internet service providers, international technology corporations, traditional and new media broadcasters and producers, including public broadcasters and cable companies. The firm provides ongoing services in the aforesaid fields, both regulatory and commercial, including with respect to the establishment of communications infrastructures.
Intellectual Property - Provides legal and strategic assistance to local and international entities. The firm has many years of experience in handling intellectual property rights and moral rights, trademarks and matters involving IP, technology and anti-trust.
Restructuring and Insolvency - The firm's services in the field include the management of corporations in a "stay of proceedings" position, liquidation and receivership, the creation of debt settlements and the representation of creditors, officers and investors going under insolvency proceeding.
Labor Law - AYR represents employers, both local and international, senior employees and employee committees in all areas of labor law - private or collective. The firm represents clients in the labor courts, in arbitration and mediation proceedings and vis a vis the Ministry of Economics.
Sports Law - This unique sports practice, which deals, inter alia, with the provision of legal services to sportsmen, football clubs and agents, in large-scale transactions, both local and international, and with the representation in legal and arbitration proceedings vis-a-vis local and international tribunals.
White-Collar - The department specializes in the field of criminal law and deals mainly with white-collar cases, and offenses in the fields of tax, securities, anti-trust, money laundering, bribery, fraud and breach of fiduciary duties.

Facebook Updates

Photo Gallery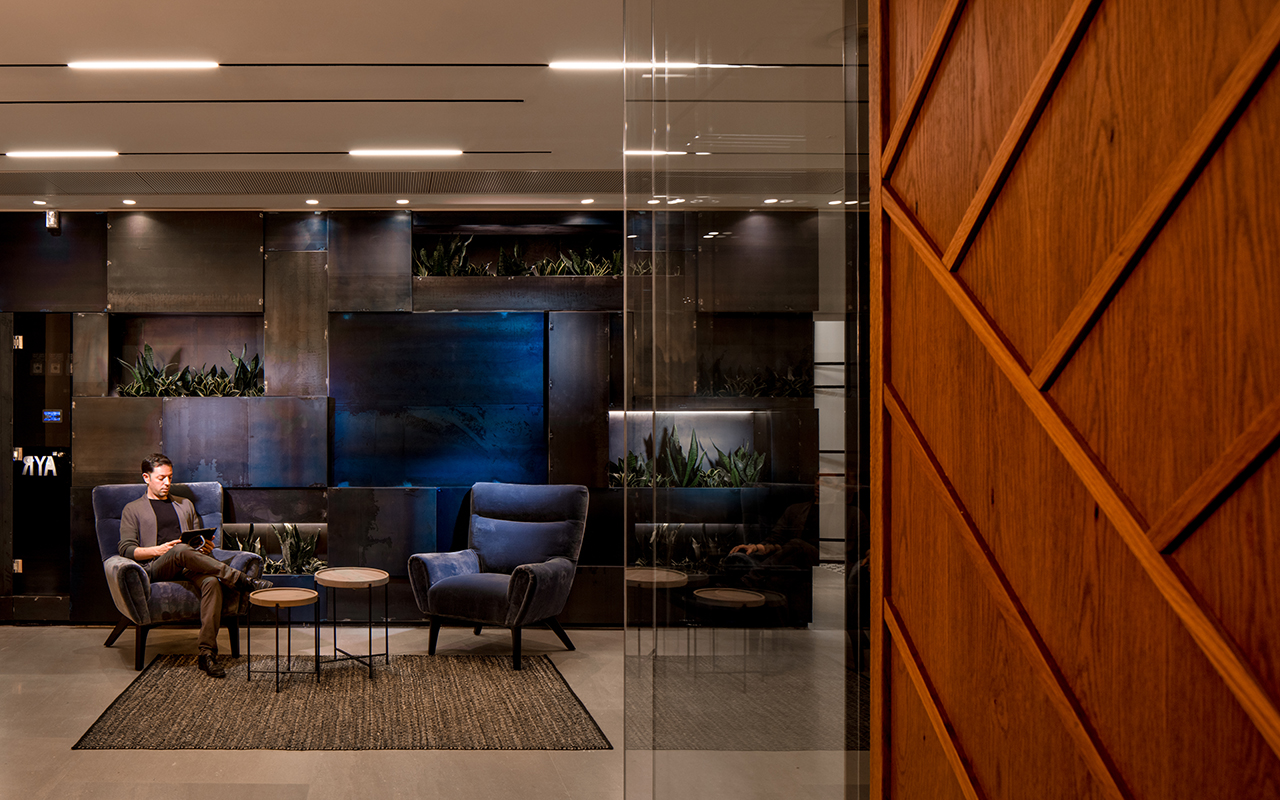 AYR – Amar Reiter Jeanne Shochatovitch & Co.
Inessa Binenbaum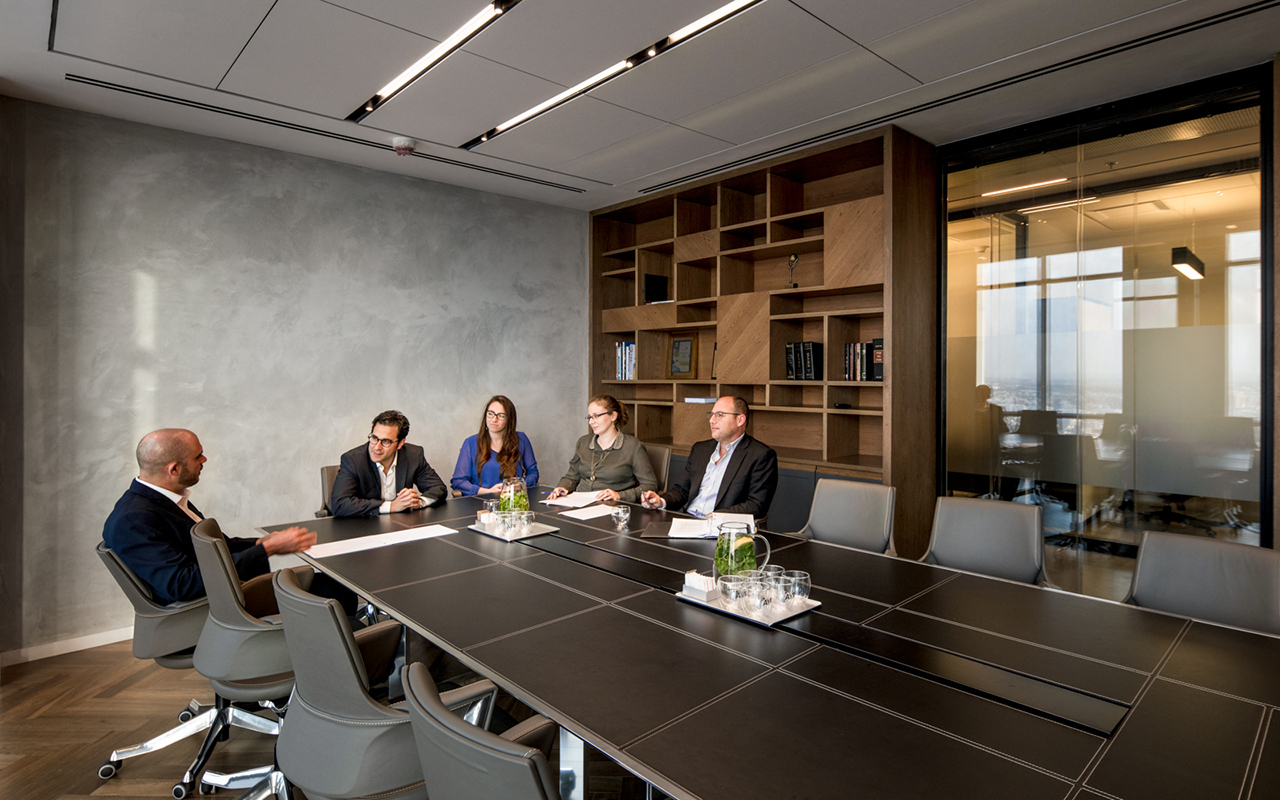 AYR – Amar Reiter Jeanne Shochatovitch & Co.
Inessa Binenbaum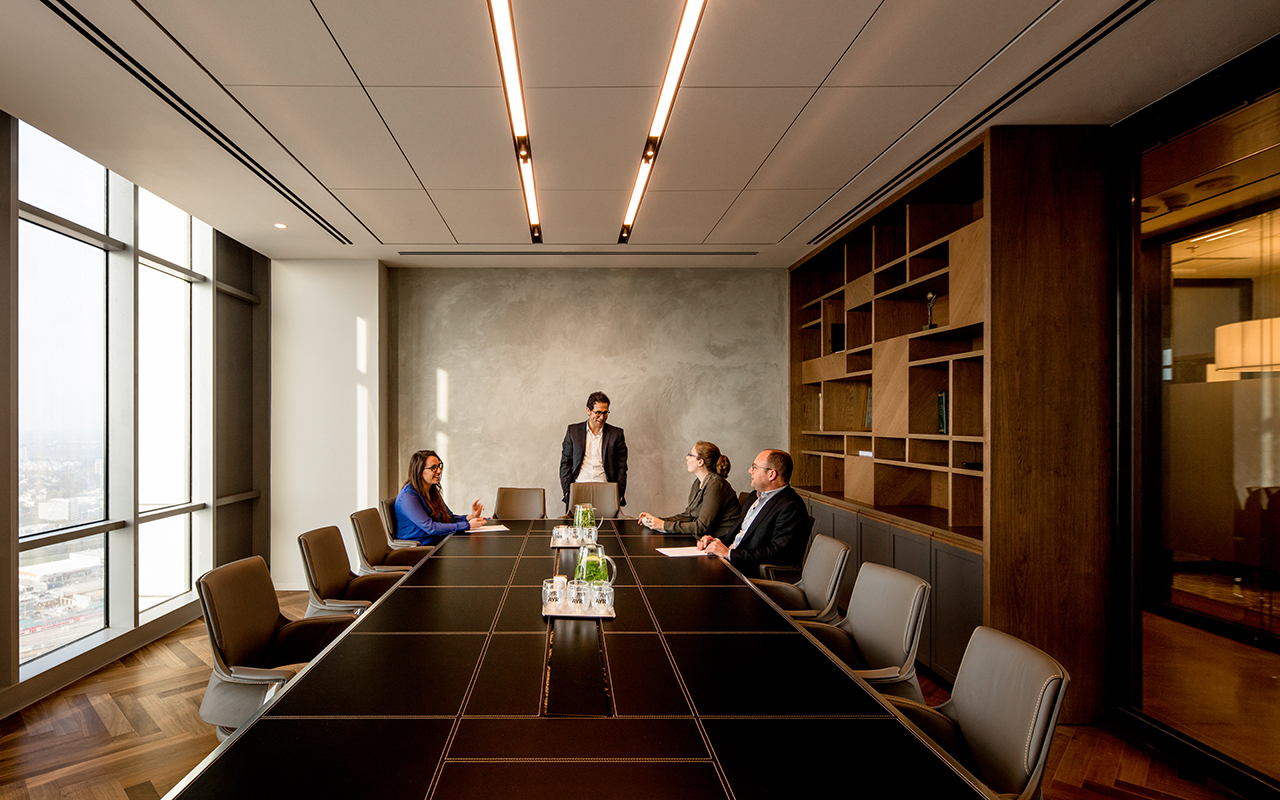 AYR – Amar Reiter Jeanne Shochatovitch & Co.
Inessa Binenbaum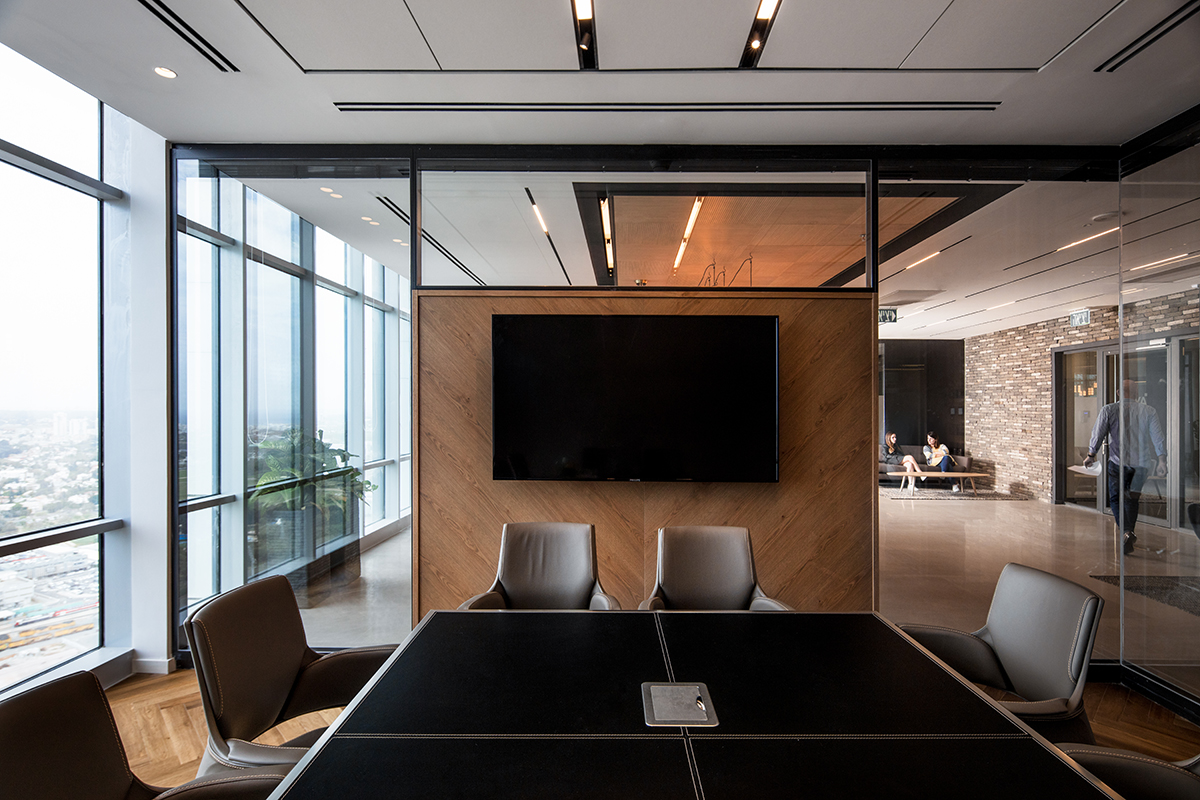 AYR – Amar Reiter Jeanne Shochatovitch & Co.
Inessa Binenbaum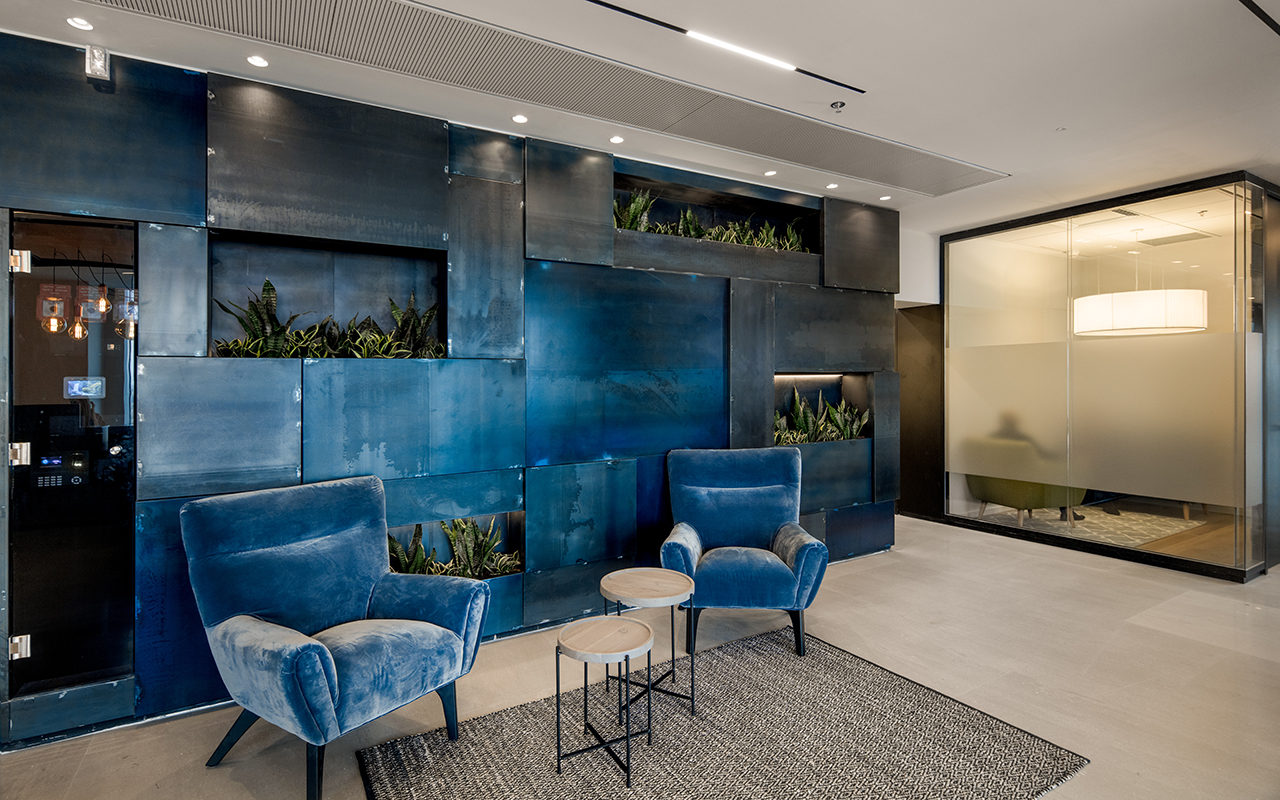 AYR – Amar Reiter Jeanne Shochatovitch & Co.
Inessa Binenbaum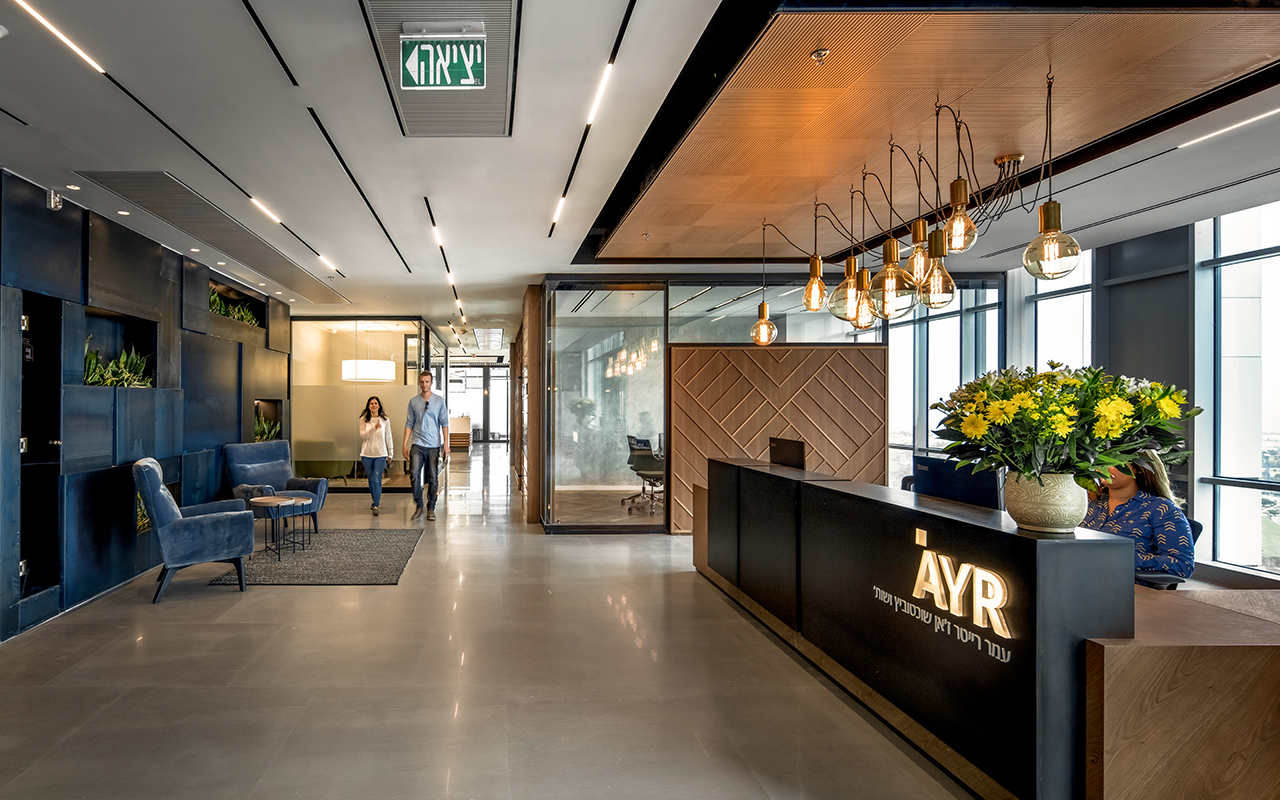 AYR – Amar Reiter Jeanne Shochatovitch & Co.
Inessa Binenbaum

Company Rankings
You may also like
Real Estate

Humans at the Center of Things

Humans at the Center of Things

DUN'S 100

Construction & Real Estate Sector

In 2015-2016, several regulatory steps were taken by the government and the banks in order to affect the industry's supply and demand. For example, demand-curtailing steps were taken aimed both at young couples (an increase of the mortgages interest rates by the banks) and at investors (governmental increase of investment apartments purchasing tax and taxation of third apartments). From the supply aspect – the "Mehir La'Mishtaken" (government price-capped) program was expanded, and the marketing of tens of thousands of reduced-price apartments for eligible candidates has begun.

Construction & Real Estate Sector