Company's Profile
Line of Business:
Law Firms
Address:
Jerusalem:
1 Agudat Sport Hapoel St., Technological Garden, Malha, 3rd Entry, 4th Floor, P.O.B. 4675, Jerusalem 9104601
Tel Aviv:
98 Yigal Alon St., Electra Tower,
46th-47th Floors, Tel Aviv 6789141
Phone:
972-2-5607607, 972-3-6078607
Fax:
972-2-5639948, 972-3-6078666

Company Executives
Avrum Porten

Managing Partner, Planning and Construction Department Manager

Agmon & Co., Rosenberg Hacohen & Co.

View Profile

Avrum Porten

Zvi Agmon

Founding Partner

Agmon & Co., Rosenberg Hacohen & Co.
Partners
Jerusalem Branch
Zvi Agmon Founding Partner
Yoav Hirsh
Avrum Porten Managing Partner
Tal Mayshar
Israel Attar
Avi Sheferman
Hilla Peleg
Kira Lerner




Tel-Aviv Branch
Dan Hacohen
Uri Rosenberg
Eyal D. Mamo
Yona Goshen-Gottstein
Shirel Guttman-Amira
Amir Goddard
Dror Savransky
Uri Sorek
Daniel Sekel
Ran Shalom
Galit Fleisher-
Abrahamy
Ishai N. Itsikovich
Einat Cherki
Yonatan Kehat
Eddie Ashkenazi
Gilli Brooks Varon
Uri Porat
Dana Hen


Consultants
Iris Cibulski-Havilio
Gil Agmon

About Agmon & Co., Rosenberg Hacohen & Co.
Ever since it was founded, our firm, Agmon & Co. Rosenberg Hacohen & Co., regarded as its top priority, providing the most professional and best quality service to its clients. Our success serves as proof of our commitment to this value. Our firm's extraordinary successes show that there are no substitutes for professionalism, creativity, dedication and determination.
Our firm provides our clients with close legal counsel and guidance, including, among other things, giving legal opinions, providing legal support for transactions, preparation of agreements and contracts, litigation, and counseling and handling crisis situations. The firm consists of several departments having excellent reputation and its clients include leading corporations from Israel's business and economic elite. Our team of lawyers is currently comprised of 90 advocates, working in our Jerusalem and Tel Aviv offices, providing the highest quality of legal services.
Fields of Practice
Litigation
The firm represents clients before courts and regulatory tribunals across a vast array of matters, including: Commercial-civil litigation in complex proceedings in all areas of commercial-civil and administrative law; banking; tenders; class action suits; petitions to the High Court of Justice; antitrust matters; planning and construction and more.
Administrative Law
A pioneer in administrative and regulatory issues, the firm has been a first port of call for clients in dispute with Government entities. Increasing numbers of clients approach the firm, confident in our successful track record in submitting petitions to the High Court of Justice, as well as our appearances before the courts for administrative affairs, various appeals committees, planning committees and many more.
Corporate
The firm is consistently recognized as one of the leading law firms in Israel in the field of Corporate, capital markets and securities. The firm advises public companies and other reporting entities in their ongoing activities, on all aspects of corporate and securities law, including all stages of public offerings, private offering, tender offers, mergers and acquisitions and dual listings.
Energy
The firm is the leading firm in Israel in the practice of energy law, and has been involved in most of the major oil and gas projects in Israel in the last decades. The firm's services include, representing clients in establishing joint ventures projects for exploration and production, financing and securitization of project assets, agreements for purchase and sale of natural gas and more. In addition, the firm represents gas and oil companies before the regulatory authorities, as well as civil and administrative litigation.
Antitrust and Competition
The firm is positioned as one of the top firms in this field. The firm frequently handles mergers, appearing before the Antitrust Authority in hearings and motions for an exemption from a designation as a cartel and other proceedings. The firm also represents defendants in criminal procedures, defending respondents charged by the Antitrust Authority. Furthermore, the firm has vast experience in appearances before the Antitrust Court and in appealing decisions of the antitrust commission.
Planning and Construction
The firm is one of the leading firms in this area. The firm provides an ongoing legal consultation and representation before planning and construction committees, appeals committees and the Court of Administrative Affairs.
Real Estate
The firm provides the full range of legal services required in the real estate realm (projects, transactions and urban renewal), both in the residential field and in the field of yielding real estate and hotels, allowing our clients to perform transactions which are the most correct and beneficial to them.
Municipal Law
The firm has unique expertise in providing legal advice and representation in a variety of topics related to local authorities and municipalities. The firm provides legal counsel to both local authorities and private entities, on a variety of topics related to local authorities and municipalities.
Finance and Banking
The firm's dedicated banking law department combines broad experience in the banking and finance field with specialist knowledge and experience of banking regulation. The firm has vast experience advising banks and financial institutes on financing transactions, complex financial instruments, and representing them before the regulatory authorities.
Class Actions
The firm has earned an unrivalled position for its handling of class actions, and is constantly ranked at the top of the professional rankings in this field. The firm has handled over 1,000 class action proceedings with an almost perfect record in successfully preventing motions to approve class action suits.
M&A
The firm has represented publicly and privately held clients in many of Israel's highest most prominent merger and acquisition transactions, ranging from private equity and venture capital investments in start-ups to cross-border mergers and acquisitions valued in the hundreds of millions of dollars.
Technology and Biomed
Our firm advises major hospitals, universities and research bodies in regards to their technology transfer activities. We act for them on a plethora of commercial needs, including providing critical advice on patents and licensing agreements. In addition, we also support start-up technology companies in all of their corporate needs.
Environment
The firm provides legal advice, representation and services in a variety of topics concerning environmental law, including specific guidance for projects involving recycling, energy production from alternative fuel sources, the national electrification program of the Israel Railways and more.
Labor and Employment
Agmon & Co Rosenberg Hacohen & Co, provide clients with ongoing counseling and support in the management of their relationships with employees, the lifeblood of any organization. Furthermore, we advise clients during times of emergency, such as the regulation of working conditions, strikes, collective negotiations, dismissals and redundancies.

Facebook Updates

Photo Gallery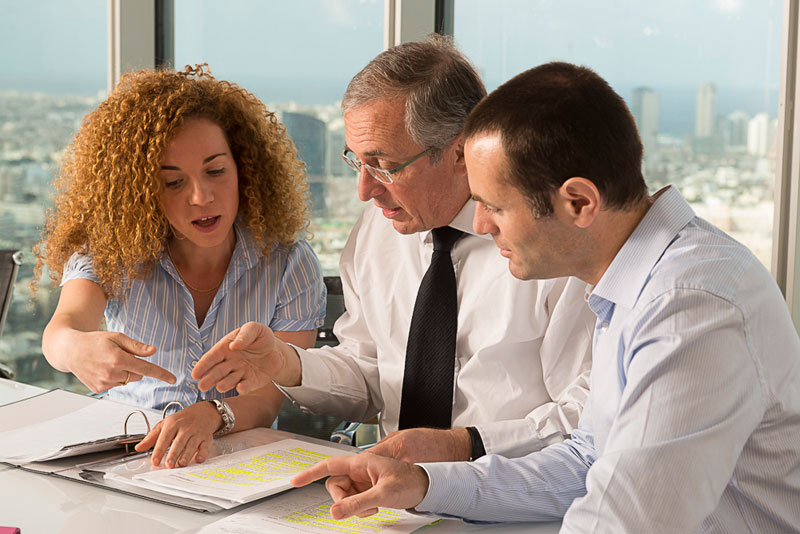 Agmon & Co., Rosenberg Hacohen & Co. | Picture 1
PR Photo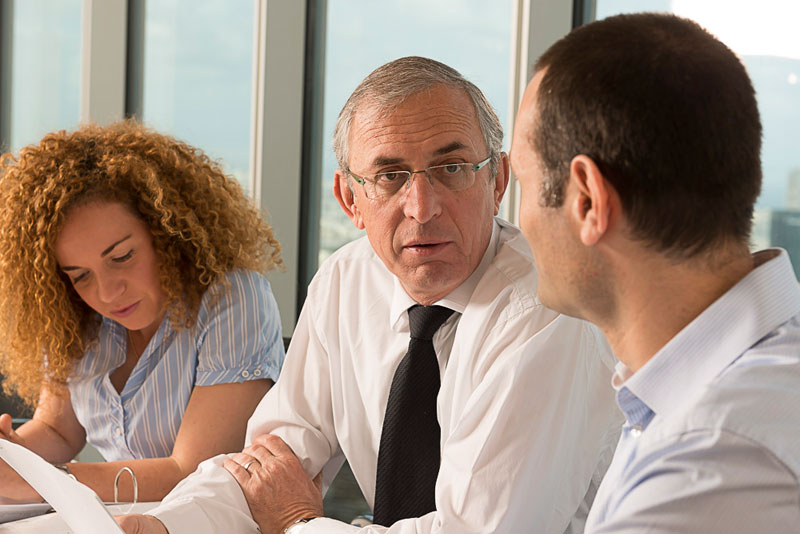 Agmon & Co., Rosenberg Hacohen & Co. | Picture 2
PR Photo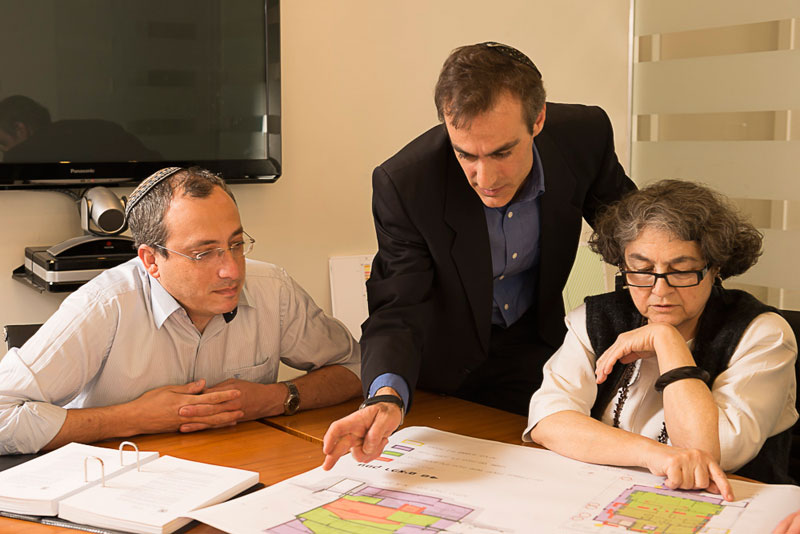 Agmon & Co., Rosenberg Hacohen & Co. | Picture 3
PR Photo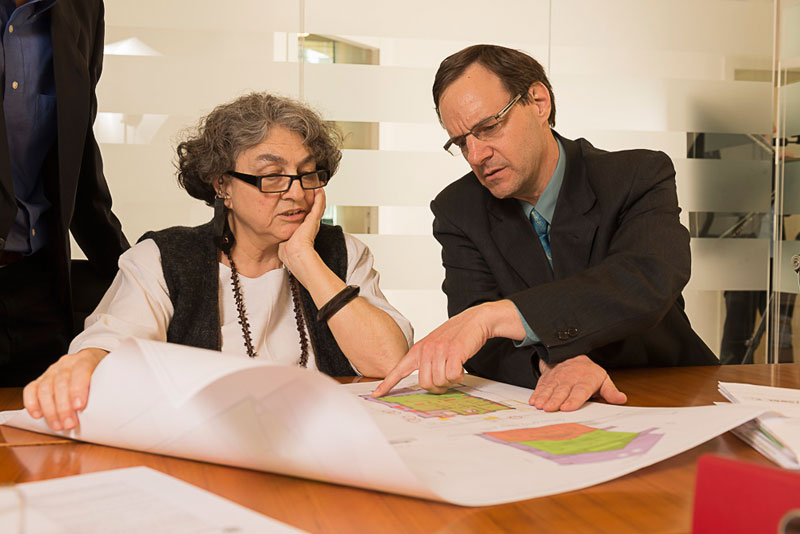 Agmon & Co., Rosenberg Hacohen & Co. | Picture 4
PR Photo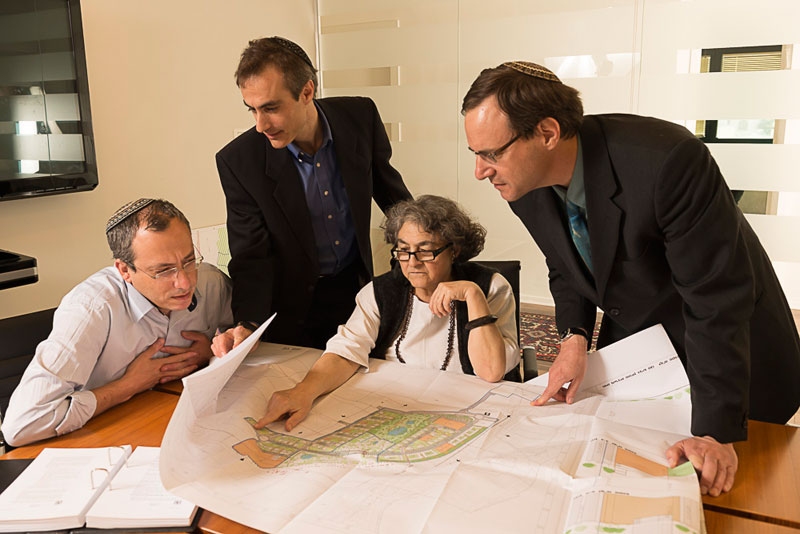 Agmon & Co., Rosenberg Hacohen & Co. | Picture 5
PR Photo

Articles

Company Rankings
You may also like
DUN'S 100

Construction & Real Estate Sector

In 2015-2016, several regulatory steps were taken by the government and the banks in order to affect the industry's supply and demand. For example, demand-curtailing steps were taken aimed both at young couples (an increase of the mortgages interest rates by the banks) and at investors (governmental increase of investment apartments purchasing tax and taxation of third apartments). From the supply aspect – the "Mehir La'Mishtaken" (government price-capped) program was expanded, and the marketing of tens of thousands of reduced-price apartments for eligible candidates has begun.

Construction & Real Estate Sector