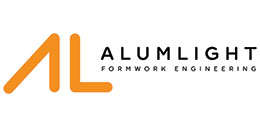 Alumlight (Israel) Ltd.
Engineering of Forms for Pouring Concrete Components in Construction Sites

Company's Profile
| | |
| --- | --- |
| Established: | 1991 |
| Line of Business: | Engineering of Forms for Pouring Concrete Components in Construction Sites |
| Address: | Mevo Carmel Science and Industry Park |
| Phone: | 972-4-6769963  |
| Fax: | 972-4-6769964 |

Company Executives
Yoram Raz

Chairman and Owner

Alumlight (Israel) Ltd.

View Profile

Yoram Raz

Itay Raz

CEO

Alumlight (Israel) Ltd.

Efrat Raz-Snir

Deputy CEO

Alumlight (Israel) Ltd.
Senior Executives
Peter Salim VP Engineering
Idan Zabaro VP Operation and business development
Ali Abu Esmaeel VP Research and Development
Smadar Gilad Chief Bookkeeper

About Alumlight (Israel) Ltd.
Alumlight is one of Israel's leading concrete form engineering companies. Established in 1991 by Yoram Raz, the company markets shoring and forming aluminum equipment. The company's expansion and growth were greatly furthered when Itai and Efrat joined the company in 2002 and 2007, respectively. In light of its vast professional and engineering knowledge, Alumlight built its own factory for modular forms, and developed the "Rasta" aluminum forms series, which transformed the Israel construction forms market. Recently, the company split into Alumlight Production, its forms manufacturing arm (in Kfar Tavor) and Alumlight, its equipment rental arm (in the Mevo Carmel Science and Industry Park). The company is first and foremost an engineering company, and a leading supplier of the construction industry. It is involved in Israel's largest projects, including the Tel Aviv Light Rail, diverse infrastructures and residential towers, and provides comprehensive solutions from planning to execution, with careful attention to quality and service-orientation. The company works with contractors of all sizes, and its vast clientele includes Danya Cebus, Ashtrum, Tidhar, Menrav, Solel Boneh, Electra Construction, Etz HaShaked, and more. Alumlight protects the environment, owing to its location in a green industrial zone, electricity production through solar panels, and advanced filtration systems for preventing pollutants emissions.
Skilled Staff in a Familial Environment
Alumlight's quality, responsible, thorough and highly professional staff is one of its main strengths. Alumlight's employees accompany it for many years, grow with it, constant challenges and a professional development outline, in a warm and close atmosphere.
Aluminum Based Equipment with Many Advantages
Alumlight is a leader in the aluminum revolution in Israel's forms markets. The unique, high-quality equipment that the company provides is made of a unique aluminum alloy, with properties that are particularly suited for the construction industry, such as high strength and resilience and a product lifetime of many years. The aluminum products are significantly stronger and lighter than traditional steel products, delivering significant equipment and work inputs savings and accelerated construction times. For example, the great strength of aluminum beams for slabs casting enable large spans between props, saves materials and work and turns the company's forms into a competitive solution. The possibility of moving the light Rasta forms without a crane improves the construction continuity on difficult weather conditions and saves costly crane time. Furthermore, the equipment lifetime of aluminum forms is particularly long.
Rasta – An Advanced Development Which Led a Revolution in the Construction Industry
In 2015, Alumlight launched its innovative self-developed product, "Rasta"- Modular aluminum forms for wall casting. The market quickly identified Rasta's advantages over the heavy and cumbersome steel forms which dominated the market at the time, and Rasta achieved high turnover and transformed the industry, whereas currently most contractors clearly prefer aluminum over other products. Recently, the company started to market a new product, Rasta Deck, a drop head slabs systems of a very high quality which is also expected to transform the market in light of its extraordinary capabilities: very high outputs, fast slab disassembly, low work inputs, significantly shorter construction times and high safety due to assembly from the ground up. In addition to these systems, the company offers a wide variety of systems, such as casting tables, very light and strong aluminum towers, acro towers, exposed concrete forms, regular and rising scaffoldings, building protection systems and more. The company has a development department which continuously thinks ahead and develops formwork systems and finds ways for improving efficiency, safety and providing the best solutions and service to its customers.
Strict Quality Control and End-to-End Support
Most of Alumlight's form are made in Israel by Alumlight Production's factory in Kfar Tavor. The forms are subjected to strict quality control, including a series of approvals and testing (the company is ISO9001 certified). Alumlight Production maintains an organization of project managers as well as sales and field agents which covers every point in Israel and supports construction projects from start to finish, including field guidance, plan reading and assemblies. Alumlight Production's clientele is very broad and diverse, and also includes Alumlight Ltd.
One-Stop-Shop for the Formwork Needs of Projects of Every Type and Scope
Alumlight operates a combined model, which includes both selling forms for the customers' inventories and forms renting. The combined model provides customers with flexibility in handling varying projects' needs, storage and budget constraints etc. the company is set to provide forms for projects of any magnitude, with existing inventories and a reliable logistics function, in order to enable real-time sale of lease of all of the systems which create a comprehensive solution for all of the customer's formwork needs.
Extensive Engineering Capabilities and Professional Consulting
Alumlight has a broad, highly professional and customer-oriented engineering department, with experienced engineers and practical engineers providing precise solutions including field training and guidance on installation, assembly and disassembly. The technical and professional consulting enables the most efficient, safe and fast usage of the company's forms for concrete members of every shape, size and field characteristics. The extensive engineering capabilities and knowledge enables solutions for casting any type of wall/slab/bridge etc. by the company's forms, and companies often turn to Alumlight for advisory on complex projects.
Vision
Alumlight's vision is to be a professional company which provides solutions for its customers' requirements from the aspects of efficient forms solutions and required quantities. The company strives to meet the following goals: to remain a leader in its field; to provide optimal solutions for every project, using quality and innovative equipment; to provide professional services for its customers; to remain a united, effective and profitable organization; to operate in a fair, credible, and determined manner for the welfare of its customers and employees; the company will hire quality individuals that strive for excellence.

Photo Gallery