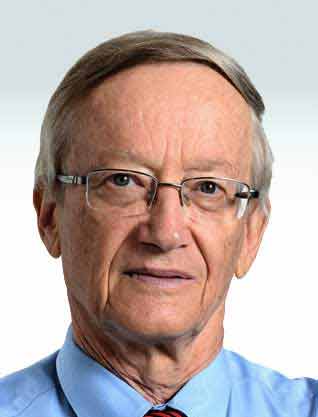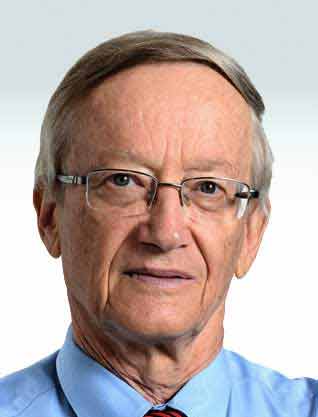 Adv. Ehud Guth
Founding Partner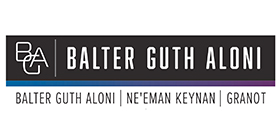 Balter, Guth, Aloni & Co.
Advocacy & law office. Specialized in all aspects of civil and commercial law, providing personal and comprehensive service to clients through specialized divisions
| | |
| --- | --- |
| Year of Birth: | 1943 |
| Fields: | Commercial Law; Litigation; Zoning, Planning; Cooperative Societies; Insurance; Torts; Religious Orders; Non-Profit Organizations. In over 42 years of legal practice, Adv. Guth has participated in some of Israel's largest cases, including commercial, insurance and damage lawsuits and arbitration. |
| Position: | Founding Partner |
| Past positions: | Judge, National Disciplinary Court of Appeal of the Israel Bar Association; Chairman of the Board, Pension Fund for Israeli Lawyers; Chairman of Hazira Performance Art; Economics Reporter for the Ma'ariv newspaper (70-74). |
| Education: | LL.B., Law, the Hebrew University of Jerusalem (72); B.A., Economics & Statistics, the Hebrew University of Jerusalem (68). |
| Member in: | Israel Bar Association (74); New York Bar (88). |
| Languages: | Hebrew, English |
What is the most significant action that you have recently led?
Successfully ending the largest-ever class action suit to date, the most complex suit we have conducted these past 15 years.
What are the firm's most significant strengths in your eyes?
Exploiting advantages of scale while providing the services of a boutique firm. We have a quality control process and almost every significant document passes a number of eyes, and on almost every case there is consultation between the lawyer in charge of the case with the lawyers in the professional departments to which the case belongs with openness and respect for every opinion, and this approach proves itself in terms of results again and again. Friendship and a sense of family are important factors at our firm. The friendship between Balter and myself (going back to the army) is the reason we founded the firm and today it still influences the firm's spirit and conduct. Of course we choose people for professional reasons but also for their personalities so that all of us are happy to come to the office in the morning. Consequently our social activities are also intensive.
What are the main measures carried out recently that will lead to the strengthening of the firm in the coming years?
Adding young and talented partners that take upon themselves a substantial amount of the firm's leadership.
What are the firm's main challenges in the coming years?
To maintain the firm's leading and quality position. To pass along the leading of the office to the young partners and to continue to develop professional contacts with law firms overseas, a vital matter in the global age. Our firm was one of the first that linked up with a global network of law firms in 150 countries and we are expanding and deepening these connections which have added value in many cases.
What advice would you offer a lawyer who is starting out?
To concentrate on the heart of the matter and not waste time on marginal topics, futile wars or ego. Quite a few cases with significantly large fees were referred to me by lawyers that I met when I appeared against them but our relations were friendly and to the point.
What is important to remember even in difficult times?
What is important to remember is actually during the good times is not to lose your head and open your heart to those who are having difficult times and remember that the wheel always turns full circle.