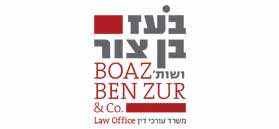 Boaz Ben Zur & Co., Law Office
Commercial and Civil Litigation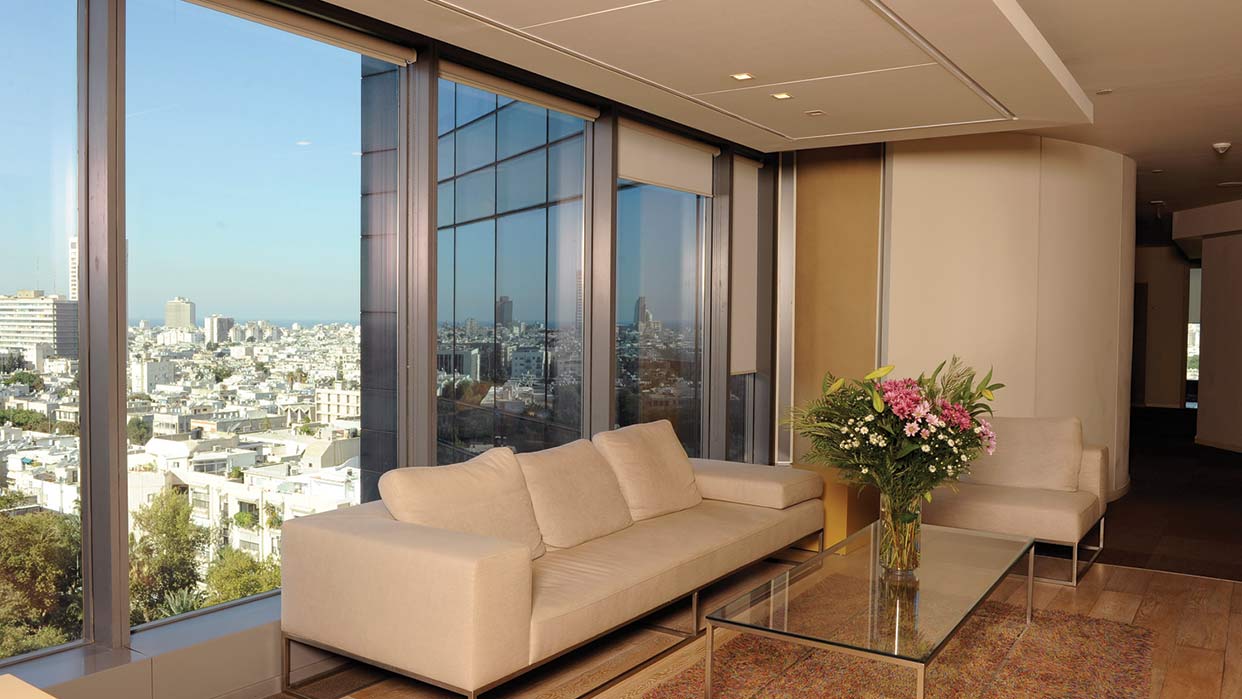 Company's Profile
Established:
2005
Line of Business:
Commercial and Civil Litigation
Address:
28 Ha'Aarbaa St, Ha'Aarbaa Towers
(North Tower), Tel Aviv 6473925
Phone:
972-3-7155000
Fax:
972-3-7155001

Company Executives
Boaz Ben Zur

Founding Partner

Boaz Ben Zur & Co., Law Office

View Profile

Boaz Ben Zur
Partners
Hagai Halevy Adv.
Dikla Sirkis Adv.
Elad Peleg Adv.
Tomer Shikarchy Adv.
Avraham Avrahamof Adv.

About Boaz Ben Zur & Co., Law Office
Boaz Ben Zur & Co. is one of Israel's prominent litigation firms. The firm, founded by Boaz Ben Zur, is known for its distinguished specialization in litigation in a range of legal areas: commercial and civil law, white collar, securities, insurance, class action banking, administrative and constitutional law, labor law and libel cases. The firm represents leading entities in Israel's economy in unique large and complex cases, and has an exceptional reputation in representing clients. The firm represents clients in all legal forums, as well as in arbitration and mediation procedures, national commissions of enquiry, and military and disciplinary courts. The firm's uniqueness is in managing complex and exceptional cases, mobilizing for uncompromising struggles to obtain targets, and representing clients through a deep understanding of their goals. The client's cases are undertaken with application of interdisciplinary aspects and comprehensive research, precise examination of details, creativity and initiative, while adhering strictly to the highest standards as well as quality eloquent writing. The firm's cases are managed by a team spearheaded by Boaz Ben Zur, which stresses personal attention while building legal strategies.
Among the Firm's Clients
The firm has many clients from the top of Israeli business and economy, among them public corporations, large insurance companies, pension funds, workers organizations and unions, energy, real estate and infrastructures companies, private businesspeople, capital market investors, large insurance agencies, dozens of lawyers and accountants, government ministers and parliament members, and well known media personalities.
Areas of Specialization
Complex Commercial Litigation – The firm handles complex cases and arbitration proceedings involving business and commercial disputes, control struggles, shareholder disputes, and investors in the capital market. The firm also handles derivative actions, directors' and officers' liability, complex real estate disputes, banking suits, complex insurance disputes and liquidation disputes in partnerships in law firms and accounting firms.
White Collar – The firm represents senior defendants, public figures, executives in public service and business men in white-collar cases, from counseling during investigations and hearings, to conducting the defense and obtaining precedent setting results. The firm also has unique experience in appearing before national committees of enquiry, and representing clients in classified cases.
Litigation in the Insurance Sector – Mr. Ben Zur has unique expertise and familiarity with insurance law and was active in formulating the regulatory pension arrangements. Most of the large insurance companies in Israel are represented by the firm in a large number of complex commercial disputes, large scale arbitrations and class actions, and in regulative matters in the Ministry of Finance.
Class Actions – The firm defends large entities in class actions, including the four large insurance companies in a number of class actions, in the field of pension and insurance. It also represents defendants in class actions in the consumer field and in the field of capital market.
Litigation in Administrative and Constitutional Law – The firm represents various entities in a range of procedures in administrative and constitutional law before the High Court of Justice, and in procedures which are administrated by the State Comptroller of Israel. The firm also specializes is the Election Laws and Political Party Laws, and giving legal counsel to senior politicians during election procedures.
Litigation in Labor Law – The firm represents leading workers' organizations and unions including collective disputes. The firm also represents employees and employers in hearings and claims regarding labor relations, and disciplinary proceedings of state employees before the Civil Service Commissioner.
Libel Law – Representing public figures and senior media personalities in unique libel suits.
Activities for the Community
The firm voluntarily represented the workers foreign voluntary association, "Kav LaOved' and the Movement for Freedom of Information. The firm is also a member of the False Conviction Forum led and organized by the Israel Public Defender Office.
Other Activities
Boaz Ben Zur is a member of the Israel Bar's Courts Committee and a lecturer for the Israel Bar's professional training courses and seminars, while also serving as an arbitrator in commercial cases.
Partners
Boaz Ben Zur – Head of the firm with more than 25 years of experience, is one of Israel's leading and highly esteemed litigators and is consistently ranked at the top of the professional ratings. Graduated from Tel Aviv University's Faculty of Law (magna cum laude) and has an LL.M. degree. Began his legal career at S. Horowitz & Co. in 1987 and was a partner at Dr. J. Weinroth & Co. for 15 years from 1990. Approximately 10 years ago, Adv. Ben Zur founded the firm Ben Zur and Co., Law Office.
Hagai Halevy – Graduated in Law from Bar Ilan University's Faculty of Law. Clerked at the Supreme Court with the honorable Justice (retired) Theodor Or, worked as an associate at S. Horowitz & Co., and was a partner at Zeev Scharf before joining as a partner of Boaz Ben Zur in 2005.
Dikla Sirkis – Graduated from Hebrew University Law Faculty with an LL.B. and from Tel Aviv University Law Faculty with an LL.M. Interned at the State Prosecutor, and worked at Dr. Weinroth & Co. office and at Spiegelman, Koren, Zamir & Co. Joined the office in 2011. Specializes in civil litigation, complex commercial litigation and white collar cases.
Elad Peleg – Graduated from Hebrew University, interned at Meitar Liquornik Brandwein & Co. Later worked at Gilat, Knoller & Co., before joining the firm in 2008. Specializes in commercial litigation, with emphasis on representing defendants in class actions, particularly major insurance companies.
Tomer Shikarchy – Graduated from Tel-Aviv University Law Faculty with L.L.B. and B.A. in Economics (2003). Adv. Shikarchy interned at Chet-Doron Law Office, and thereafter worked as an associate at Ronel Fisher & Co. and at Dr. Yosef Segev & Co. Joined the firm in 2012. Specializes in complex commercial-civil litigation and arbitration.
Avraham Avrahamof – Graduated from the College of Management Academic Studies with LL.B. Worked as in intern at the firm and thereafter continued working as an associate. Specializes in complex commercial-civil litigation and large scope cases.

Company Rankings