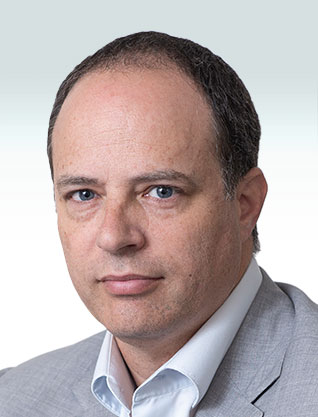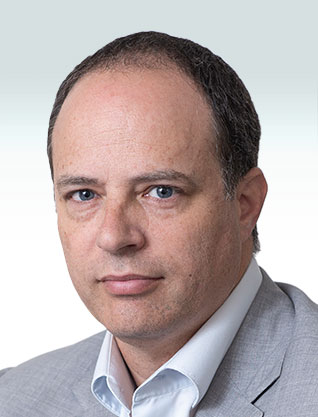 Danny Wichelewski
Founder and Owner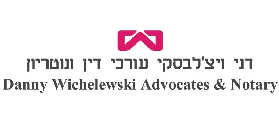 Danny Wichelewski Advocates & Notary
Civil-Commercial Law, Real Estate (including Receiverships), All Facets of Corporations, Litigation including Labor Law, Collection, Internal Auditing, etc.
| | |
| --- | --- |
| Year of Birth: | 1976 |
| Email: | [email protected] |
| Position: | Founder and Owner |
| Past positions: | Internship in the Tel Aviv State Attorney Office, Taxation and Economics Department; Associate in Dan Hai & Co., Advocates, an Officer (Career) in the Israeli Air Force. |
| Seniority in position: | 17 years |
| Public positions: | Member of the Disciplinary Court, Central District. |
| Education: | LL.M., The Buchmann Faculty of Law, Tel Aviv University (2007); LL.B. (cum laude), The Radzyner Law School, IDC (2001); B.A. (cum laude), Business Administration with a Specialization in Finance, The Arison School of Business, IDC (2001). Licensed Notary since 2015. Licensed to drafting Lasting Power of Attorney (LPA). |
| Member in: | Israel Bar Association; The Israeli Internal Auditors Chamber. |
| Community Activity: | Pro Bono cases by the firm including for the "Knafayim Shel Krembo" Association which the firm represents and accompanies, and also for other charities, volunteering in the Disciplinary Court of the Central District. |
| Languages: | Hebrew, English, Spanish |
| Military rank: | Major |
What recent key move did you lead?
The firm made a major stride in the level of the clients and also in upgrading the firm itself and the move to new offices which is has almost been completed. In addition, a fertile cooperation with a planning and zoning firm and the establishment of a real estate division which enables us to provide a comprehensive and complete solution in every area of real estate.
What are the firm's strongest attributes?
The personal attention to the client and the provision of a very professional, high-quality and efficient umbrella of services to our clients.
Which of the firm's recent key moves will lead to it becoming stronger over the next few years?
A physical upgrade and expansion of the offices, and the creation of cooperations and partnerships in order to expand the legal umbrella we provide our clients.
What are the main challenges facing the firm in the next few years?
Our goal is to retain our existing clients and also to expand and evolve along with them and other clients so that the firm would grow and develop.
What would you recommend an up and coming executive?
Mainly to be patient, pick the right and honest path and see the clients and their interests. Be strict about this throughout the entire journey, maintain your modesty, integrity and respectfulness and persist, persist, persist.
What should one remember during hardships?
That every business goes through better and worse periods, and to remember your core beliefs, keep your head up, and things would work out from there.