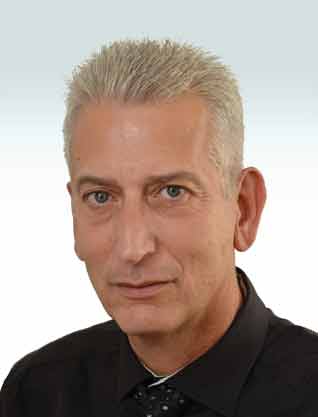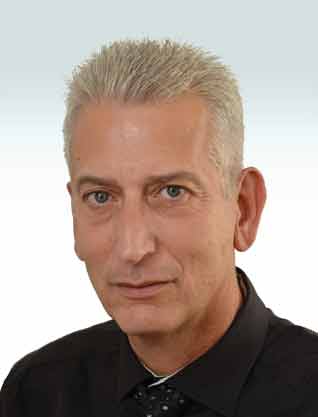 Eitan Haezrachy
Founder and Owner
| | |
| --- | --- |
| Year of Birth: | 1961 |
| Email: | [email protected] |
| Position: | Founder and Owner |
| Seniority in position: | 26 years |
| Public positions: | Former Chairman of the college and university committee, Israel Bar Association; Judge, nationwide disciplinary court, Israel Bar Association; Chairman of the insurance committee, Israel Bar Association; And Former Member of the nationwide ethics committee, Israel Bar Association. |
| Education: | LL.B., Tel Aviv University |
| Member in: | The Israel Bar Association |
| Community Activity: | Our lawyers engage in pro-bono casework among other work responsibilities at the firm. |
| Languages: | Hebrew and English |
| Military rank: | Captain (Res.) |
What recent key move did you lead?
Alongside our decades of activity in tort and insurance, our firm has in recent years established a boutique commercial department dealing with commercial aspects of our years-long activity in law and medicine. Among others our firm is involved in several international trade deals in the fascinating growing field of medical cannabis. We believe we must always look forward and see what next challenge is, and that every move allowing for growth is significant for the firm and its lawyers.
What are the firm's strongest attributes?
Our work method is to always foresee the things beyond the client's immediate needs. Apart from our offered service (which is always efficient, professional, and prompt), we try to anticipate what our client will need in the future, how we can help them fulfill their goals. The firm offers a comprehensive range of service in all relevant fields. A client of ours who today needs assistance with a malpractice suit, will find complementary solutions for his additional legal needs in the administrative, disciplinary, commercial, libel, or other fields. A client whom we represented in a tort proceeding will be able to get our assistance to improve his future risk management, the establishment of additional businesses, dealing with disciplinary proceedings, and more.
I believe in a comprehensive law practice which sees the bigger picture – the other firm lawyers and myself are constantly learning, updating our knowledge of rulings and the changing legal word. We encourage our professional staff to broaden their horizons and this longtime way of conduct has proven itself.
Out veteran insurance, tort, and malpractice division is professional, hardworking, and excellent. We love complex litigations and "hard to prove" cases, and as evidence our success percentage in evidence-based proceedings is without precedent. Our team includes partners and lawyers with vast legal experience and an accumulated seniority of countless court hours, with specific expertise in the different fields of malpractice (gynecology, plastics, dentistry etc.). It also includes medically trained lawyers, employing a genetics doctor, a dentist, and a physician who have undergone career reassignment and assist us in seeing the full medical picture beyond what our "legal" eyes allow.
Which of the firm's recent key moves will lead to it becoming stronger over the next few years?
In recent years our amazing administrative division has grown and is now being led by brilliant young female lawyers who have grown inside the firm, alongside myself. Our unique administrative division has been involved in representing plaintiffs and appellants in some of the most significant and fascinating recent verdicts and administrative rulings in law and medicine, achieving amazing results for our clients.
Our commercial department is in constant growth. We engage in co-operations with leading law firms around the world, and we have a local office in Berlin. Our commercial department is involved, among others, in the most interesting field in current commercial law: medical cannabis. We are part of the changes in modern medicine and its move towards other solutions for pain treatments, and are at the vanguard of international technology and agriculture pertaining to medical cannabis. This is in my opinion the most interesting field of commercial law today, and has been changing the entire world of modern medicine and its view of medical treatment as we speak. We take part in the introduction of medical cannabis products to markets around the world, and are happy to be there, at the forefront, when it all happens.
What are the main challenges facing the firm in the next few years?
Our firm is in constant growth since its establishments and like everybody else we are always busy with hiring quality manpower for all our departments. We are always on the lookout for young or experienced, ambitious, knowledge-craving lawyers who wish to grow, learn, and evolve along with us.
What would you recommend an up and coming executive?
Always see the bigger picture. Understand that every intern in your firm can be a great lawyer in the short run, an excellent division chief in the future, and a potential partner further along.
You must realize that every client can be a future asset to the firm, the relationship must be preserved, and nothing should be taken for granted. We don't have "small cases" or "small clients", everyone gets the best, highest quality, most attentive and prompt service.
The other and maybe the most important thing is to never stop moving forward and evolving. We keep learning alongside our clients, growing with them, and this longtime manner of conduct has proven itself and has contributed to the constant growth of our firm's activities.
What should one remember during hardships?
To remain optimistic and surround yourself with optimistic staff. If you're a good person and a good lawyer everything will turn out well.