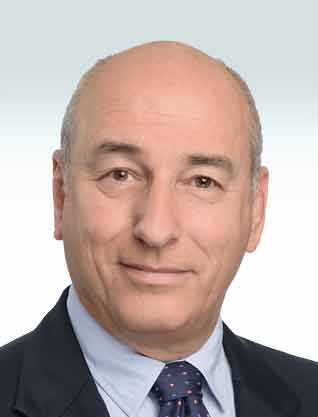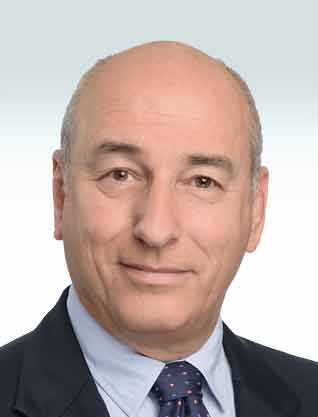 Adv. David Gilat
Senior Partner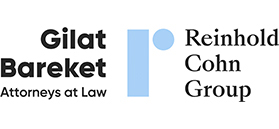 | | |
| --- | --- |
| Email: | davidg@gilatadv.co.il |
| Linkedin: | Click to View |
| Facebook: | Click to View |
| Fields: | Intellectual Property Law, Patents, Trademarks, Designs, Copyrights, Plant Breeders' Rights, Competition Law, Litigation, Transactions and General Consulting. |
| Position: | Senior Partner |
| Seniority in position: | 24 years |
| Public positions: | Adjunct Professor, Faculty of Law, Tel-Aviv University; Member of various committees of AIPPI- International Association for the Protection of Intellectual Property; Contributing Author & Editor, INTA's Publications Committee. Former Research Fellow, Max Planck Institute for Intellectual Property Law, Munich, Germany; Member of official committees to amend patent law and Intellectual Property committees of the Bar Association. |
| Education: | B.Sc., Chemistry (cum laude), Hebrew University of Jerusalem (86); LL.B., Tel-Aviv University (90). |
| Member in: | Israel Bar Association (IP Committee); Israel Patent Attorneys Association; AIPPI; INTA - International Trademark Association; LES - The Licensing Executives Society; ALAI; FICPI - Fédération Internationale de Conseils en Propriété Industrielle. |
| Languages: | Hebrew, English, French, German |
What recent key move did you lead?
Winning a patent case before the District Court in the matter of DSM v. FMS; Active participation in formulating the draft of the Designs Bill, starting from the memorandum stage through to the drafting in the Knesset committees currently convening, and representing the Association of Patent Attorneys on this issue before the Ministry of Justice and the Knesset.
What are the firm's strongest attributes?
The firm is based on a combination of in-depth knowledge in the legal, technology and branding sectors. A team of experts from various disciplines has given the firm a significant advantage over its competitors. An important advantage is teamwork and a good atmosphere, which is an important component of success.
Which of the firm's recent key moves will lead to it becoming stronger over the next few years?
The firm is in a continual process of change in line with its needs, and integrates business development with the assurance of quality service and the presence of client retention.
What are the main challenges facing the firm in the next few years?
To continue to lead and to set standards for the future, while taking into consideration the changing reality.
What would you recommend an up and coming executive?
To focus on the matter itself and on getting it done, not from the point of view of how your actions will be received by others but how your actions can benefit others.
What should one remember during hardships?
That nothing is the end of the world.