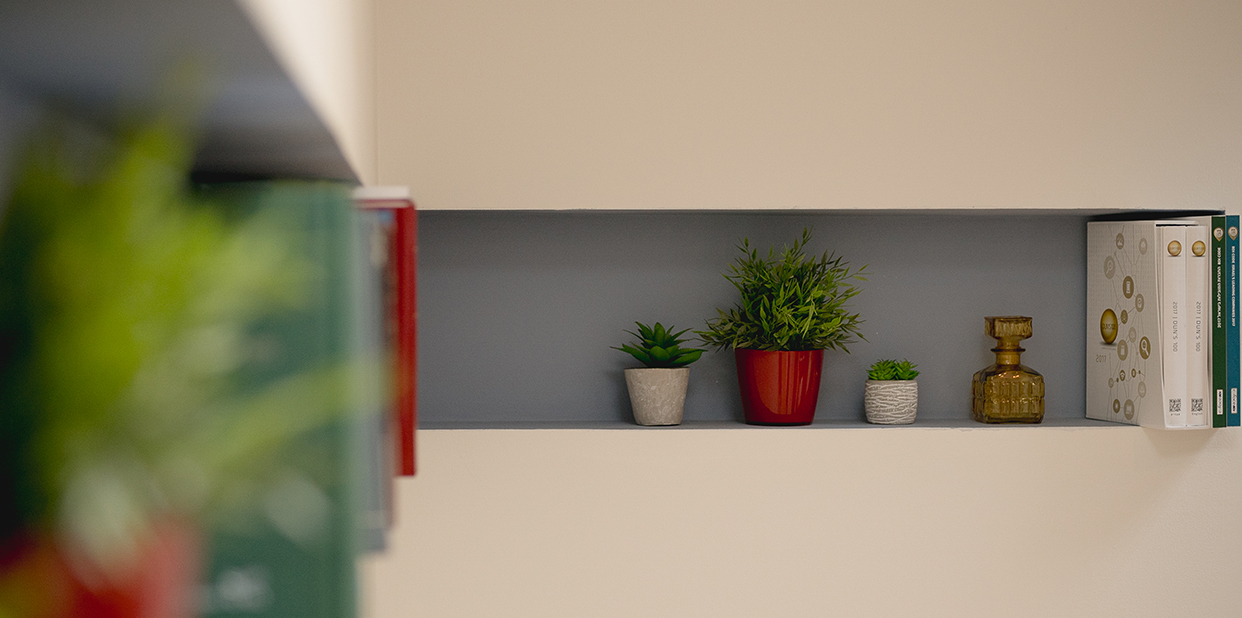 Company's Profile
| | |
| --- | --- |
| Established: | 2018 (following a merger) |
| Line of Business: | Commercial and Civil Law |
| Address: | 38 HaBarzel St., Tel Aviv |
| Phone: | 972-77-8066600 |
| Fax: | 972-77-8066601 |

Company Executives
Adv. Shai Granot

Founding Partner

Granot Speiser Law Office

View Profile

Shai Granot

Adv. Oren Spieser

Founding Partner

Granot Speiser Law Office

View Profile

Oren Spieser

About Granot Speiser Law Office
Granot-Spieser Law Office is a leading, innovative and dynamic boutique law firm, which represents some of the largest and foremost clients in the country, while delivering a personal, familiar approach to each and every one of its clients.
The firm has created a unique blend, in which its personnel has wide-ranging legal knowledge and top-notch professional capabilities, in most areas of commercial and civil litigation, alongside the largest law firms in Israel.
Among its clients, the firm can count corporations and consortiums – both public and private, and leading businesspeople in the Israeli market, amongst which are some of the largest insurance companies in Israel, as well as foreign corporations and businessmen.
The firm has a longstanding reputation and experience in handling local, as well as international cases, and has for its vision to become the best, most qualified commercial-civil law firm in Israel.
Membership in International Organizations
Granot-Spieser is the official representative of Lexlink – an international network of lawyers which incorporates leading commercial boutique law firms all over the world. The firm is also a member of IADC – an international chain of leading lawyers in litigation.
Winning Strategy
In order to obtain legal successes for our clients, the firm is active on two fronts at any given moment: the macroscopic front, which sets the legal strategy of the case, and reexamines it constantly along the way, viewing the broader picture from a bird's eye perspective; and the microscopic front, where one goes in great depth into the details and tactics, where the goals of the macroscopic front are realized. The consistent review of both fronts in parallel, and the thorough handling of each front by itself, form the key to the successes of the firm in cases and deals which it administers.
Creativity, human capital, and unrelenting professionalism
The firm wishes to grant its clients services of the highest quality, all the while implementing litigatory creativity and dealing with complex legal and commercial challenges. Its uncompromising professionalism is combined with maintaining a refined approach to service, as well as rapid response rates, high creativity – which threads the firm's operations, and forms an integral part of the firm's success.
The firm's staff includes professionals of the highest caliber, and forms the other component to its success. The committed and talented staff are at the forefront of their expertise, and wed innovative legal work with a professional and cozy environment.
Senior-Founding Partners
Adv. Shai Granot, Senior-Founding Partner - Adv. Granot is among the leading attorneys in the fields of litigation and insurance in Israel. Owing to his experience, and professional achievements, he also serves as a mediator in commercial and business disputes. Adv. Granot specializes in commercial and civil litigation, including shareholders disputes in companies, representing investment houses, stock-market litigation, real-estate project disputes, contractual disputes, IP, representing board members and officials of corporations and local authorities, tenders, procedural law, professional liabilities of liberal practitioners, etc. Furthermore, Adv. Granot specializes in insurance law, and represents insurance companies in Israel, as well as foreign insurance companies and brokers.
Adv. Oren Spieser, Senior-Founding Partner - Adv. Spieser has vast professional knowledge and experience in the fields of commercial-business law, specializing in corporate and commercial law, advising corporations, facilitating local and international dealings, advising High-Tech firms, startups and more. Adv. Spieser has a unique specialty with regarding to Cross Border international deals, as well as representing local Israeli bodies and international organizations operating in Israel.
Practice Areas
Commercial Litigation - The firm provides its clients with professional litigatory services, involving itself in every small detail, understanding the broader strategic picture, and zesting for victory in every case it handles. The firm treats complicated, and financially large suits, such as: controlling-stake disputes in corporations, conflicts between shareholders and partners, representation of investment houses, stock-market litigation, class-actions and derivative actions, representation of Directors & Officers of corporations and municipal authorities, liberal practitioners in cases of professional liability, real-estate disputes and complex projects, tenders, etc.
Insurance - The firm represents most of Israel's major insurance companies, as well as many foreign insurers, in numerous cases including D&O, professional liability, bankers' policies, product liability, etc. In this scope, the firm represents the insurers and their insureds in litigation and dispute-resolution in wide-ranging cases, in all aspects of insurance law; Moreover, the firm advises insurers in their activities, notably their relationships with reinsurers, and in policy formulation. Furthermore, the firm carries out, on behalf of the insurers, monitoring of representing attorneys in many cases.
Commercial Law and Corporate Law - The firm provides its clients with comprehensive and wide-ranging legal services, while treating each client and his needs specifically. The firm's legal services in this respect include: planning deals, structuring deals, financing agreements, distribution agreements, agreements for sale, franchising and more. The firm also deals with setting up corporations around the world, capital raising, structural changes, investments in Israel and abroad. The firm specializes in serving Israeli companies with business interests abroad.
High-Tech and Startups - The firm accompanies high-tech and startup firms, attending to their unique needs owing to their particular operational, capital raising, and financial aspects. As far as Startup companies are concerned, the firm offers concurrent counselling starting from the planning stage, following up on the actualization phase, and up to the floating or selling of the company.
M&As - The firm specializes in M&As, of all kinds, and it represents its clients at all stages of deals, including planning the deal, negotiations, drafting of contracts, representation before financing or regulatory bodies (needs-based), finalizing the deal, etc.
International Dispute Resolution - The firm has unmatched expertise in complex commercial dispute with an international angle. In this capacity, the firm represents and advises its clients in all matters pertaining to international law, foreign investments, and overseas trade, as well as international arbitration under disparate arbitration rules.
Tenders and Administrative Law - The firm represents businesses in litigation to do with tenders, and assists its clients in drafting terms for tenders, and proposals for tenders. Moreover, the firm works on diverse administrative suits, as well as appeals to the Israeli Supreme Court.
Libel and Media Counselling - The firm represents both plaintiffs and defendants in libel cases. In this regard, the firm advises media outlets and candidates in municipal elections, which make use of advertising as part of their electoral campaign.
Municipalities - The firm has accumulated experience in representing local authority's officials, as well as local authorities in hundreds of cases, to do with all fields pertaining to commercial, civil and administrative law.

Photo Gallery