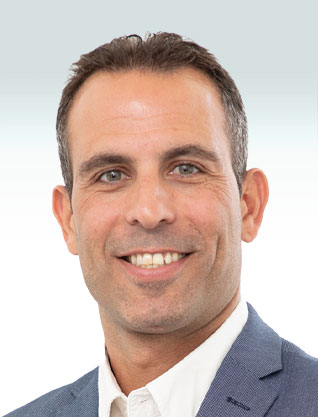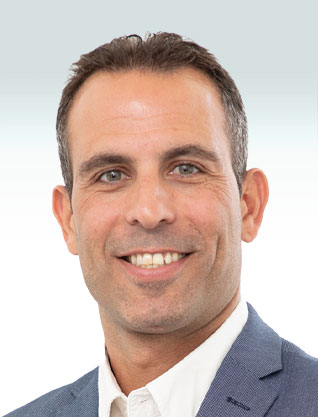 Adv. Ziv Groman
Owner & Managing Partner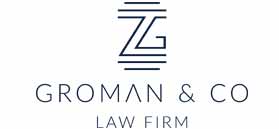 | | |
| --- | --- |
| Year of Birth: | 1978 |
| Email: | [email protected] |
| Linkedin: | Click to View |
| Facebook: | Click to View |
| Fields: | Real-estate and urban renewal |
| Position: | Owner & Managing Partner |
| Seniority in position: | 11 years |
| Education: | LL.B., College of Management (academic program). |
| Member in: | The Israeli Triathlon Association |
| Community Activity: | Representation of underprivileged in pro bono cases, serving food for the needy |
| Languages: | Hebrew, English |
What recent key move did you lead?
Professional and business promotion of the firm and gaining the recognition as a leading and significant real-estate and urban renewal firm, realizing a considerable number of urban renewal projects that changed the lives of many people.
What are the firm's strongest attributes?
We espouse professionalism, alongside with creativity, a personal service and uncompromising service for our clients' needs. Our lawyers keep learning on a daily basis and it is not for nothing that each of our lawyers and interns is required to participate in at least two seminars in their Practice area.
Which of the firm's recent key moves will lead to it becoming stronger over the next few years?
Establishing a professional and high-quality personnel. Over the past year 5 lawyers and two interns joined the firm. In addition, gaining clients in the form of several leading, high-quality and professional companies and initiators, which would add a significant work volume and expose our lawyers to large, complex and challenging projects.
What are the main challenges facing firm in the next few years?
To continue and establish the firm's reputation as a leading real-estate and urban renewal firm both among companies and initiators and among apartment owners.
What would you recommend an up and coming executive?
Establish a professional and high-quality team.
Focus the firm on a particular, in-depth and through specialization and refrain from providing services in matters where the firm lacks the full set of tools for a professional response.
What should one remember during hardships?
Always ask yourself "what good would come out of this". At the end of the day, every crises contains a wonderful growth opportunity.