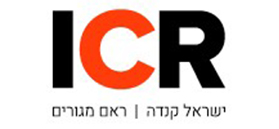 ICR
Residneital, Commercial and Hotels Real Estate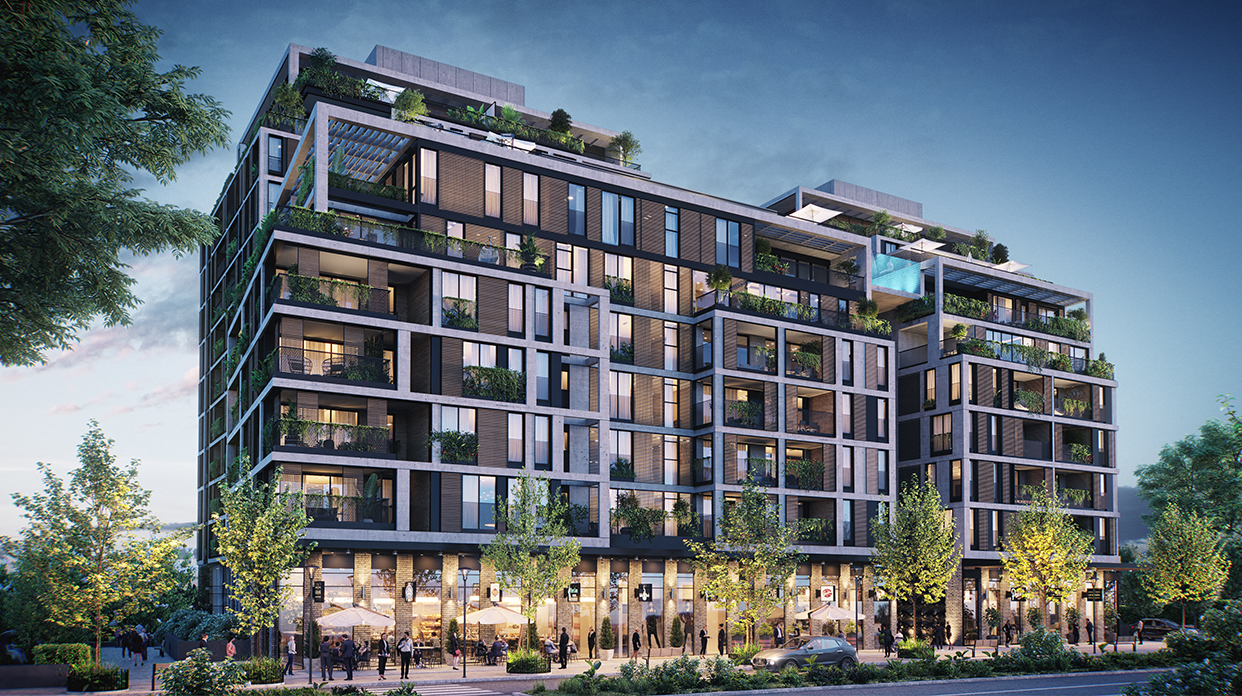 Company's Profile
| | |
| --- | --- |
| Established: | ICR - formerly Minrav Projects Ltd., was founded in 1988, and starting from 2020 it has been owned by Israel Canada and Re'em Group |
| Line of Business: | Residneital, Commercial and Hotels Real Estate |
| Address: | 35 King Saul Av. Tel Aviv |
| Phone: | 972-74-7668200 |
| Fax: | 972-74-7668240 |

Company Executives
Ronit Cohen Nissan

CFO

ICR

Moti Rones

VP, Business Development

ICR

Michal Kahana Levi

VP and General Counsel

ICR

Zachi Goldberg

VP, Urban Renewal

ICR

Dikla Persiko

VP, Planning

ICR

Idit Parati

VP, Marketing

ICR

Noam Schneider

VP, Engineering

ICR
Owners
Barak Rozen Owner and Co-Chairperson, Israel Canada
Asi Tuchmeir Owner, Israel Canada
Raz Oded Owner and Co-Chairperson, Re'em Projects
Avi Hormero Owner, Re'em Projects
The Nakash Family Owner, Re'em Projects

About ICR
ICR is one of Israel's most important real estate groups, thanks to energetic management, fresh thinking and preferred brands. The experience, reputation and diverse portfolio of the two companies - "Israel Canada" and "Re'em Residential" - and their combined capabilities have turned ICR into one of the country's most influential and robust real estate groups. ICR combines ingenuity, ambition and marketing capability together with financial stability and exceptionally experienced management. These strong points enable ICR to initiate, manage and lead numerous complex projects around the country.
ICR specializes in construction of luxury complexes in areas of high demand, as well as residential neighborhoods across the country based on original residential concepts and a warm community-life experience. In addition, the group is dedicated to constructing local commercial centers, and offers the highest level of service to all its clients as befits the country's leading real estate group. Since the group was established it has proven time and again its inventive perception for each project - architecturally, commercially and collectively.
Israel Canada Group
The group, owned by Barak Rozen and Asi Tuchmeir, is a real estate investment house specializing in the development, construction and redevelopment of properties in Israel and globally, that has been shaping the urban texture in high-demand areas in Israel and abroad for the past 20 years, selecting strategically-located plots and properties. A long list of architectural achievements that made their mark on the world and positioned the group at the forefront of the yielding properties field.
Re'em Group
The group includes Jordache Israel and ORC. Jordache Israel is a holding company with holdings in the fields of hotels and tourism, real estate, aviation, maritime, industry and agriculture. The group's portfolio includes the hotel chain of Setai and Orchidea, Arkia, Eilat Port and more. ORC specializes in real estate development projects and in yielding properties in Israel and globally, holds and manages properties, including land reserves for redevelopment in sought-after areas and commercial, industrial, offices, hotels and parking garages properties in Israe, Europe and the U.S.
ICR's Cornerstones
Innovation - ICR implements advanced construction methods and technologies in order to create a new kind of neighborhood, with innovation inside the buildings and in the public space.
Community - ICR is building modern communities, and would build the most innovative and advanced community infrastructures, to create a residential experience that connects to the values and roots of "The Beautiful Israel".
Reliability - The innovation and energy of a young and dynamic company, with the solid base of Israel's largest property development companies, Israel Canada and Re'em Residences, create the added value for the company's customers, that stems from a strong financial back, reliability, and uncompromising quality.
Selected Projects
• North Park: The company's flagship project, an elegant and meticulously-crafted residential complex located between the exciting city of Tel Aviv and the serene and familial city of Ramat HaSharon, near the upscale neighborhood of Neveh Gan. The project, which is surrounded by 270 dunams of a green park, includes the construction of 1,205 apartments in two stages. Stage A, to be executed in cooperation with Zemach Hammerman and is planned by Architect Kika Braz, includes 10 residential buildings with a total of 378 apartments, and commerce areas. Stage B would include about 35 residential buildings with a total of 827 apartments and commerce areas.
• HaGefen Neighborhood: A residential neighborhood that the company is building near Glil Yam, 8 buildings with 400 apartments and 1,500 sq.m. of commerce areas. All of the apartments of Stage A have been sold and Stage B is in marketing. The project is under construction by Tidhar Ltd, its execution contractor.
• Herzelia B: An exclusive boutique project of 54 apartments with a lavish and luxurious spec, each tailored specifically to the needs of the buyer. The project benefits from a convenient and fast access to Ayalon Rd.,Kfar Shmaryahu Junc. And Herzliya Pituach.
• Netanya - Ocean Park Towers: Two residential towers, towering to a height of 31 stories and include 117 apartments. Planned and built on the basis of Wellness principles while utilizing green construction materials and emphasizing the leisure and lifestyle areas for the residents. The first tower is fully marketed, obtained a permit and the shoring and digging works were started by Sivan Execution, the project's execution contractor. The second tower is in marketing, and will be built on Lot 1009, near the beach in the Park HaYam neighborhood.
• Yam Project: Twin 30-stories luxury towers on Bat Yam's spectacular coastline. The project is almost fully marketed and is under construction by Tidhar, its execution contractor.
Projects in Planning
• 33-37 HaYarkon, Tel Aviv: 78 apartments, hotel rooms, commerce areas and a public building, first line to the sea.
• Herbert Samuel, Tel Aviv: 21,000 sq.m. of residential, commerce and hotel spaces, first line to the sea.
• Shlomo Rd., Tel Aviv: 47 apartments and about 500 sq.m. of commerce spaces in Florentine.
• Brosh HaGiva, Jerusalem: 500 apartments in the French Hill.
• Tel HaShomer: 58 apartments.
• Hanatke Complex, Jerusalem: four 25-story residential towers, 410 apartments and about 1,000 sq.m. of commerce spaces.
Urban Renewal
• Rothschild Complex, Bat Yam: a project in cooperation with Matzlawi, 560 apartments, 1,600 sq.m of commerce areas and 10,000 sq.m. of hotel spaces. The project is located about 50 meter from the waterline.
• HaHistadrut, Givatayim: three 25-story residential towers, 333 apartments.
• Adamit, Givatayim: A 30-story residential tower, 118 apartments.
• Katamonim, Jerusalem: Two 30-story residential towers, 425 apartments and 800 sq.m. of commerce areas.
• Dizengoff, Netanya: A 30-story residential tower, 180 apartments.
• Rashi, Ramat Gan: Two residential towers with 20-30 stories each, 216 apartments and 800 sq.m. of commerce spaces.
• Meonot Sara Complex, Hertzliya: a complex of about twenty 9-15-story buildings, 620 apartments, 235 sq.m. of commerce spaces and public spaces for the benefit of the residents.
• Brodatzky, Tel Aviv: two 6-story residential buildings, about 90 apartments.

Company Rankings