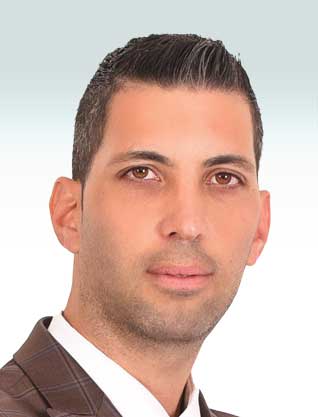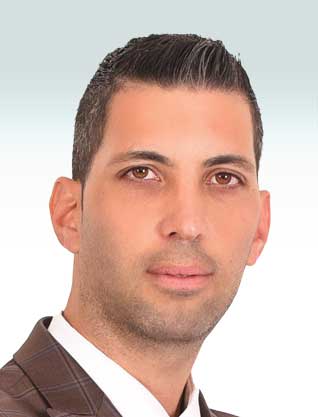 Lirom Sende
Owner & Founder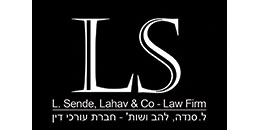 Lirom Sende, Lahav & Co., Law Firm
Insolvency, bankruptcy, litigation, writs of execution, freezing assets, receiverships, break-ups, land law, military law, labor laws
| | |
| --- | --- |
| Year of Birth: | 1981 |
| Email: | [email protected] |
| Facebook: | Click to View |
| Position: | Owner & Founder |
| Seniority in position: | 12 years |
| Public positions: | Deputy Head of the Forum on Collection Enforcement in the Israel Bar |
| Education: | Graduate from the Re'ali Hebrew Highschool, Haifa; LL.B., Netanya College, 2007; M.B.A. in Business Management, with emphasis on funding, Netanya College, 2008; LL.M., University of Haifa, 2009; Admitted to the Israeli Bar, 2009. |
| Member in: | Worldwide INSOL |
| Community Activity: | "Schar Mitzvah" Program, volunteering with NGOs for Holocaust survivors, representing soldiers pro bono. |
| Languages: | Hebrew, English |
What recent key move did you lead?
I supported the issuance of a special credit card for debtors and those with banking limitations, which does not require having a checking account, and is not susceptible to leans. One can directly charge one's salary on it, and it serves as a mobile bank account.
I have also challenged banks and financial bodies who gives loans unimpeded, and turn normal citizens into debtors. A victory on this front was secured via a verdict, numbered 10181/17.
I have also fought against exorbitant fees charged for bankruptcy proceedings, and have created a seminal new ruling in 3133/18, affirmed by the Supreme Court.
What are the firm's strongest attributes?
I don't admit employees by their university diploma, but by their aspirations and views, and way of life. They must have an uncompromising desire to win in every case, to learn, to improve themselves, to be the best, and get up each morning with a sense of destiny.
Which of the firm's recent key moves will lead to it becoming stronger over the next few years?
I have created new departments at the firm, in the effort of making it the largest such law firm in the country, within 10 years, and providing a one-stop-shop service to our clients.
We have step up a taxation, land, labor law, military law, and commercial litigation and IP divisions.
We now have new branches in Europe and the United States for citizens who live abroad, and can't return, due to debts.
What are the main challenges facing the firm in the next few years?
To engender fiscal and financial literacy in the Israeli public, to develop the new departments, and train the many lawyers the firm has recently welcomed to its cadre.
What would you recommend an up and coming executive?
Never fear initiative, enrich your knowledge – in your field of expertise, believe in your way.
What should one remember during hardships?
Every difficult period can help growth in the future, and serves as a life lesson.