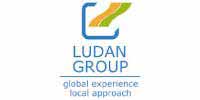 Ludan Group
Multidisciplinary engineering services, Software & Control and Environmental solutions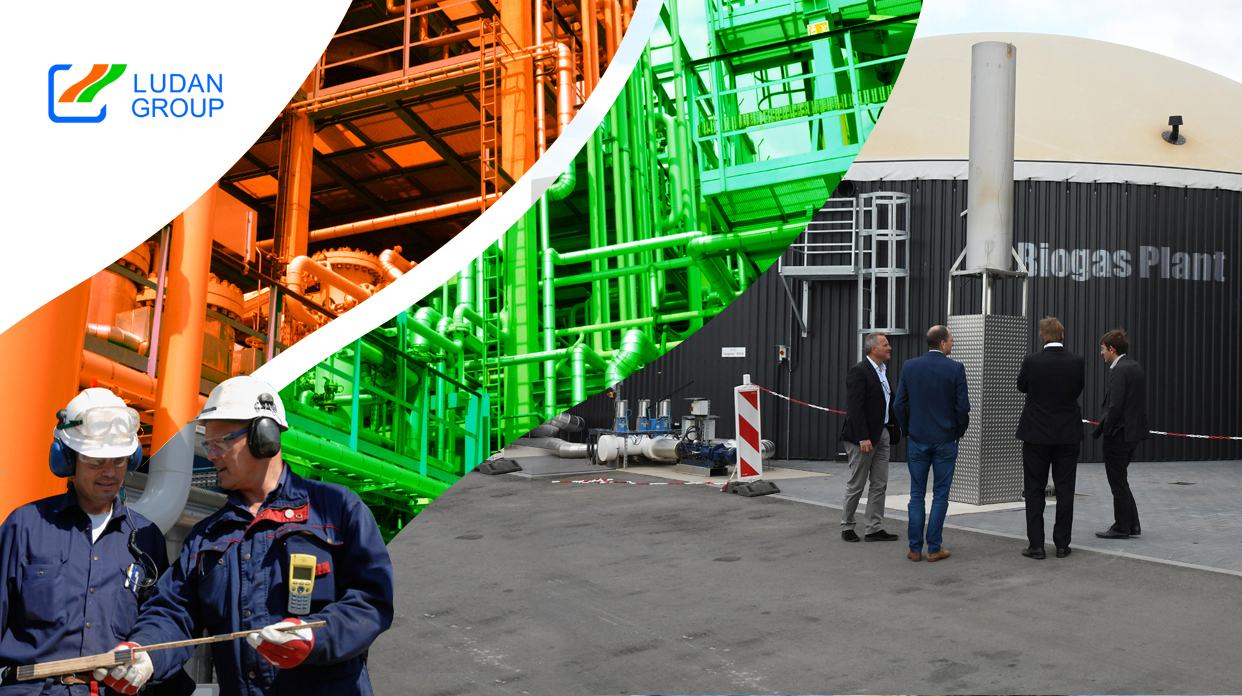 Company's Profile
Established:
1977
Line of Business:
Multidisciplinary engineering services, Software & Control and Environmental solutions
Address:
6 Granit St., Kiryat Arie, Petach Tikva,
4951405 , P.O.B. 3584, Israel
Phone:
972-3-9182000
Fax:
972-3-9182022

Company Executives
Yehuda Sarid

Joint CEO

Ludan Group

View Profile

Yehuda Sarid

Arnon Aharon

Joint CEO

Ludan Group

View Profile

Arnon Aharon
Leading Executives
Willem Pronk CEO LudanCom
Dmitri Militescu CEO Ludan Engineering Romania SRL
Yuval Alon CEO Ludan Engineering Israel Ltd.
Avi Lieber CEO Ludan Tech
Tidhar Golan CEO Ludan Environmental Technologies. Ltd.
Dr. Effi Tribelsky CEO Ludan Infrastructure & Construction (1993) Ltd.

About Ludan Group
Ludan Group is the only Israeli group and among the exclusive groups worldwide that renders comprehensive multidisciplinary engineering services, including software and process control by Ludan Tech and environmental solutions, by Ludan Environmental Technologies, mainly in the Process Industry.
The group operates in Israel, Holland, Belgium, Spain, Romania, Bulgaria, Serbia, Croatia, China and Russia, managed by local employees, thus abridging cultural and time zone differences. In Israel, the Group's activity stretches over the semi-conductors and public transportation fields as well. In Europe, the Group is active in the renewable energy field and operates biogas plants. The Group is currently entering the equipment trade field, with a special emphasis on Chinese manufacturers.
Fields of Expertise
Project Implementation
Ludan Group is a multidisciplinary engineering organization providing turn-key projects worldwide throughout its subsidiaries.
Ludan Engineering Israel, based in Israel, founded in 1977, providing EPCM services (Engineering, Procurement, Construction supervision and project Management) and Turn-Key projects for the entire local market and Industrial sector.
Ludan China was established in 2015 with dual targeting: A. to introduce all Ludan's Group divisions - Project Implementation, Environmental, Industrial IT - in the promising and rapidly developing Chinese industrial market; B. to export and implement Chinese manufactured equipment in projects performed in geographical presence locations of Ludan Group.
LUDANCOM comprised of KH Engineering founded 1949, based in Holland and Belgium, providing services to a wide variety of customers. The Group's multidisciplinary project approach allows it to realize many industrial and infrastructure projects.
Ludan Engineering Romania was founded in 1997, aiming to provide high quality engineering services, based on experience acquired by Romanian shareholders as specialists in international Oil, Gas and Power Projects conducted in Germany, Italy, Argentina, Nigeria and Scandinavia. Ludan Engineering Romania offers complete multidisciplinary solutions, as EPCM or turnkey projects for the process industry.
Industrial IT
Ludan Tech was established by Ludan Group to focus and promote the widening of its classical activities in the fields of integration of industrial data systems. Ludan Tech ensures close cooperation of its subsidiaries by active coordination.
Ludan Software & Control Systems (Ludan Tech subsidiary), provides a set of specialized technical and managerial services for the implementation of process control systems in Oil and Gas production, Petro-chemicals, the Food and Beverage industry, Biotech and more. Ludan Software & Control Systems specializes in the deployment of modern and flexible, standards-based Integration Solutions.
Symcotech (Ludan Tech subsidiary), has been designing and manufacturing Ticket Vending Machines (TVMs) since 1993. In its 20 years of operation Symcotech, in its second line of business, has developed and manufactured over 150 different Bespoke Automatic Test Systems.
Ardan Control Tech (Ludan Tech subsidiary), is a leading provider of advanced integrated automation and control solutions, operating in versatile markets: Industrial, Energy management, Petrochemical facilities, Security & Defense, RFID, Audio-Video, Multi Media, Building management systems and Low Voltage Systems.
Cyber Security (Ludan Tech subsidiary), provides security solutions for critical Infrastructure facilities.
Ludan Environmental Technologies partners with industrial leaders to reverse and minimize impact on the environment and produce energy from waste and renewable resources.
Ludan Environmental Technologies is active in the fields of waste to energy and industrial pollutions treatment, where it provides end-to-end solutions from diagnosis to provision of purification, treatment and remediation solutions in line with regulatory requirements worldwide and to the benefit of environmental sustainability.
Community Responsibility
Ludan Group contributes to the community in various fields, corresponding to the geographic location of the company branches and to the needs of their environment. The Group believes that it has a responsibility to safeguard the environment: water, land and air resources.
The Group's environmental engineers embrace this philosophy in their provision of water and wastewater treatment, and solid-waste management. The Group joined the association of promoting education in various municipalities, which works to assist the children and youth with backgrounds of distress, and conducts tutorial programs and activities. In addition, in Beer Sheba, the children and grandchildren of the South branch employees work in a local school for children with special needs. Moreover, the wonderful youth collaborates in moving, painting, cleaning and renovating when needed. All these activities are managed and funded by Ludan.
Furthermore, the company granted financial contributions to different organizations, such as: supporting bike journey for the children hospitalized in Schneider hospital and a contribution to establish a "Yad Sarah" house in Beer Sheba.

Company Rankings
You may also like
Real Estate

Humans at the Center of Things

Humans at the Center of Things

DUN'S 100

Construction & Real Estate Sector

In 2015-2016, several regulatory steps were taken by the government and the banks in order to affect the industry's supply and demand. For example, demand-curtailing steps were taken aimed both at young couples (an increase of the mortgages interest rates by the banks) and at investors (governmental increase of investment apartments purchasing tax and taxation of third apartments). From the supply aspect – the "Mehir La'Mishtaken" (government price-capped) program was expanded, and the marketing of tens of thousands of reduced-price apartments for eligible candidates has begun.

Construction & Real Estate Sector