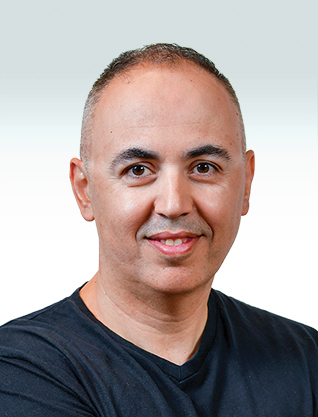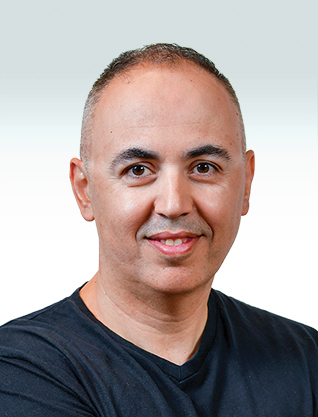 David Binny
CEO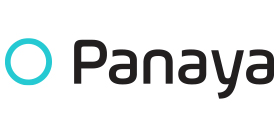 Panaya
Provides Change Intelligence Solutions for quicker and safer ERP & CRM innovation
| | |
| --- | --- |
| Year of Birth: | 1976 |
| Email: | [email protected] |
| Linkedin: | Click to View |
| Facebook: | Click to View |
| Twitter: | Click to View |
| Fields: | Executive Management; Product Management; Marketing Sales |
| Position: | CEO |
| Additional Positions: | Director, Panaya Board of Directors; Advisory Board of two startups companies |
| Past positions: | Chief Product Officer; Director of Product Management; Head of Presales EMEA; Head of NPI Group; Head of Engineering |
| Education: | BSC Computer Science, Open University Tel-Aviv; MBA Economics & Business Administration, Tel-Aviv University |
| Member in: | Volunteer activity in teenagers at risk at the "Gesher El Hanoar" nonprofit association |
What significant move have you facilitated recently?
There have been a number of significant initiatives lately:
1. The establishment of a new product division as a startup within the company that specializes in providing solutions for the Salesforce.com market. Panaya for the past ten years has been mainly focused on the ERP market and in the last year and a half, we have started entering the Salesforce.com CRM market.
The move included recruiting new employees and moving existing employees from within the company to new roles we established such as product management, development, marketing and sales.
Significant achievement: We have sold to about 80 customers so far in the US, Europe and Japan.
2. Building an array of business partners and distributors in Japan - Panaya does business all over the world and recently we have significantly expanded our business with our partners and distributors in Japan with software giants like Hitachi, Fujitsu, NEC, Accenture.
Significant achievement: 40% increase in sales turnover in Japan compared to previous years.
3. Strategic collaborations with companies like Worksoft, SAP, Salesforce that will lead the company to growth in the coming years.
What are the significant strengths of the company in your eyes?
- The DNA and corporate culture of the company is clear strength.
- "Putting Everything on the table" - talking about what does not work honestly and openly, it helps us to move forward quickly in identifying the problems and bottlenecks.
- Promotions to senior positions - Panaya gives an opportunity first of all to people from within to apply and advance within the company (5 of our management members including I, were promoted from within (Additional positions were filled from within the company
- The company is a very diverse in terms of population and culture, we equal opportunity to employ everyone without bias- we have religious workers, secular, Arabs, ultra-Orthodox, new immigrants, veterans, juniors alongside experienced.
- Everyone in the company is very "hands on" and purpose driven.
- A very cohesive company, everyone knows everyone (and even now more than ever because of the period and the nature of the remote work).
What are the main challenges for the company in the coming years?
1. One of the challenges of any company no matter its size, is to increase sales and revenue while maintaining profitability. Getting down into the details you must understand that the growth rate is the "name of the game" and for that you need to focus the effort in two main areas:
The first - preserving existing customers, I call it "protecting the base", making sure that existing customers use the product and increase usage over time - this revenue stream is the responsibility of our customer success organization.
The second is growth through new customers for which, constantly having to keep pushing and bringing new opportunities to the table (leads), and here I must say there is a considerable challenge mainly on how to increase and grow the number of opportunities from quarter to quarter.
2. Growing sales pipeline in the near future - Panaya like other companies in the industry relied quite a bit on offline events and exhibitions to generate leads and opportunities. Because of the situation, everything moved to the online arena. We were there before ... but now it takes a very high level of creativity to refine and refine the messages in order to attract the right audiences for us, when the digital arena is flooded anyway and everyone is competing for the (limited) attention of the audience.
3. The third challenge is to preserve the organizational talent, and the DNA of the company - I have been in the high-tech market for over 20 years and even today it is very competitive. Even during corona times there are lots of opportunities in many companies including Panaya. The challenge is to retain and develop the employees and here we have quite a few programs and initiatives that we run that can fill an article on its own. In a nutshell, we invest in forums of team leaders which includes our directors in the development of key employees through courses and trainings that are personalized according to needs.
What are your recommendations to the manager at the beginning of their career?
- Do not be afraid to "get your hands dirty" and get down to the necessary details.
- Learn to listen, form an opinion and know how to make a decision ... What is worse in my eyes is not to decide. Rather decide and correct if necessary than postpone a decision.
- Encourage personal responsibility, not be afraid to fail and say I failed and what are the reasons.
- Learn to ask the hard questions (even those that cause a "stomach ache").
What is important to remember even in difficult times?
Three things:
Initiate and execute - I know it probably sounds like a slogan but even in difficult times, there are quite a few opportunities that are created, personal and business ... you just have to open your eyes, see that they are there, initiate and execute. My emphasis is on execution ... there are lots of good ideas and initiatives, but the majority fail in the execution of things. I believe you must constantly initiate and strive for cohesion for things to happen.
"Lead by example" - set as personal example. As managers we must set a personal example not only in words but in deeds. Actions speak louder than words.
Communicate, communicate, communicate - all the time and especially these days that remote workers maintain open communication with employees and managers, provide transparency and explain what is happening and what is going to happen. It has no substitute and it inspires confidence and prevents speculation and rumors.