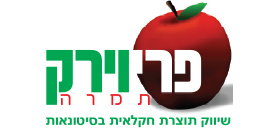 Pri Vayerek Tamra
Fruits and vegetables wholesalers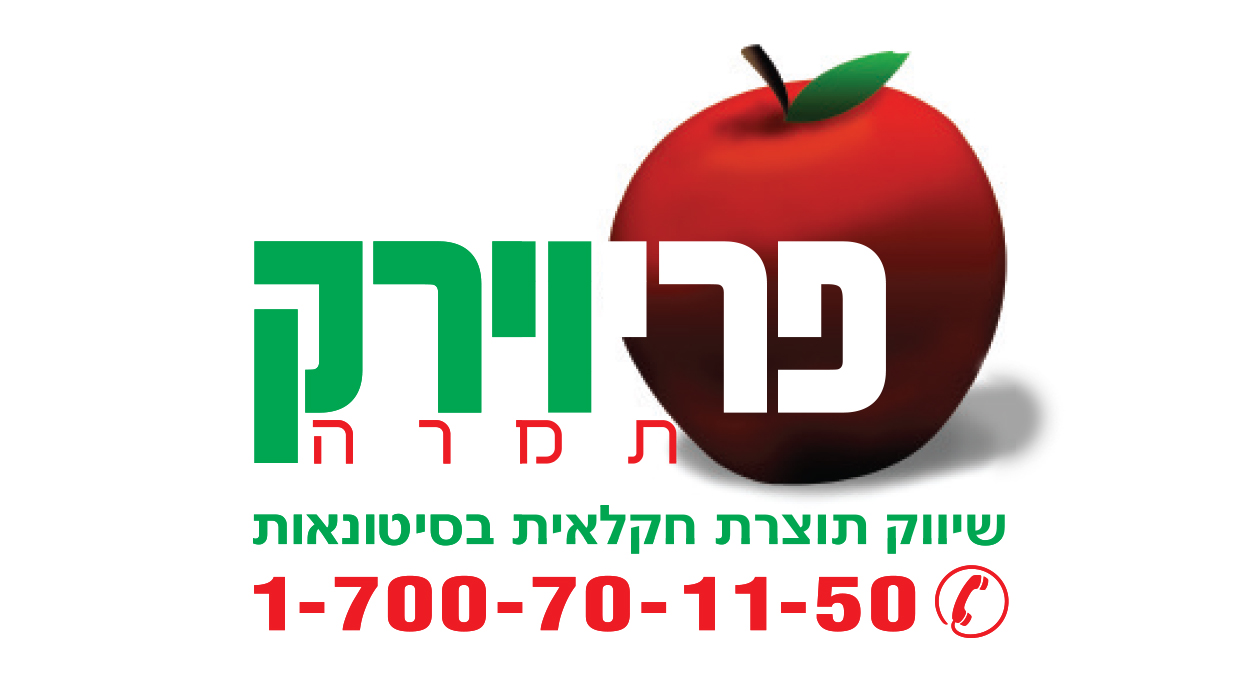 Company's Profile
Established:
1980
Line of Business:
Fruits and vegetables wholesalers
Address:
Al Kuds Road, P.O. Box 66, Tamra 30811
Tel: 972-4-9059000
Phone:
972-4-9948011
Fax:
972-4-9948017

Company Executives
Kassem Abualhiga

Owner and CEO

Pri Vayerek Tamra

View Profile

Kassem Abualhiga

Adv. Nidal Abualhiga

Domestic and import purchases manager

Pri Vayerek Tamra

Nahad Abualhiga

Economist, Chief sales manager

Pri Vayerek Tamra

Kobi Segal

CFO

Pri Vayerek Tamra

About Pri Vayerek Tamra
Pri Vayerek Tamra is one of Israel's biggest vegetable and fruit wholesalers in terms of both turnover and tonnage, as well as in respect to its assortment of products. The partnership is owned by Kassem Abualhiga (through the company Kassem Holdings), who is active in the field of vegetable and fruit wholesales for almost 40 years. Pri Vayerek Tamra was founded in 1980 as a private business managed by Kassem. In 1987, following its success and wide expansion, a partnership was founded, owned jointly by Kassem and Tnuva Corp. and aimed at diversification and outsourcing of Tnuva's wholesaling and logistics operations. Such a partnership with Pri Vayerek Tamra was a pioneering model of diversification, and following its remarkable success this model was expanded and the entire wholesaling operation of Tnuva was handed over to similar partnerships. In 2003, in view of Tnuva having been sold, Kassem bought out its share and became a sole owner.
Many years of experience provide Kassem, who serves as the partnership's CEO, with a deep understanding of Israeli fruit and vegetable market, including personal acquaintance with most of the industry leaders. His long-established reputation guarantees assurance and confidence to suppliers and customers alike and facilitates an extensive commercial activity of the partnership that employs dozens of workers and trucks for distributing, marketing and delivering the merchandise shipped from all over the country to destinations sprawling from Metulla up north down to Kibbutz Eilot.
Today the next generation is taking part in the active management of the partnership, whereas the entire purchase operation, both in Israel and abroad, is managed by Adv. Nidal Abualhiga, Kassem's elder son.
Marketing and sales are handled by the economist Nahad Abualhiga, Kassem's younger son, whose responsibilities include sales personnel and administration.
Orderliness and integrity – the secret of success
The values of orderliness and integrity are the core principles of Pri Vayerek Tamra, guiding all its activities. Pri Vayerek Tamra believes in working with people rather than numbers and keeps permanent and longstanding relations with its suppliers and customers. Pri Vayerek Tamra offers its suppliers confidence stemming from its renowned strength, experience, reputation, and orderliness. Likewise, its customers are able to enjoy wide assortment, high speed of delivery, personal attitude and top quality of produce.
The care for the human aspect of work bears fruit in exceptional loyalty of workers who are staying with Pri Vayerek Tamra for dozens of years.
Dedicated work around the clock
In all its activities, Pri Vayerek Tamra emphasizes fast and accurate service to customers and suppliers while assuring operational flexibility for the sake of their convenience. Proper organization and order allow every fruit and vegetable to arrive from the fields and plantations directly to the shelves where it is awaited. The partnership serves three categories of customers: customers who collect the produce from its facilities and sell it at food markets, private retailers and food chains. The bulk of produce is transported to Pri Vayerek Tamra's logistic facilities by growers and packing houses.
A special line is also maintained for a private collection of agricultural produce intended for the Arab sector and the Oriental groups of the population. Fruits and vegetables import operations are carried out from a variety of countries. Irrespective of the source of merchandise, Pri Vayerek Tamra strictly observes its extra quality, whereas fruits and vegetables are thoroughly checked both at their acceptance and prior to their shipping.
Pri Vayerek Tamra believes in the importance of fruits and vegetables wholesale that makes it possible for small growers and local private retailers to subsist (although not being able to maintain logistic centers on their own), as well as to supply of fresher produce to consumers at competitive prices and to improve the choice of vegetables and fruits available to consumers.
The partnership operates around the clock in three shifts while separating the merchandise acceptance operation from those of marketing for the sake of orderliness and effectiveness. The merchandise acceptance and orders preparation shift lasts from 8 PM until 4 AM, the first sales and marketing shift works from 4 AM until 12 AM, and the additional sales and marketing shift, which enables resilience and efficiency towards the consumers, works from 12 AM until 8 PM.
One of the Pri Vayerek Tamra's obvious advantages is a wide assortment of produce offered to customers who are able to buy a full basket of all kinds of products under one roof. The partnership is also renowned for keeping the highest quality of its marketed fruits and vegetables All of them are inspected and certified as kosher by Israel's Chief Rabbinate.
Prepared to expand import operation
In order to provide our clients with the largest basket of products, we started importing overseas. Pri Vayerek Tamra has started importing fruits from abroad and then started to import also vegetables in accordance with the situation on the market and the updated governmental approvals.
In view of the partnership's preparedness to increase, should such a need arise, the import of all kinds of fruits and vegetables to Israel in the near future (subject to decisions to be made by the government and the Ministry of Agriculture), Pri Vayerek Tamra is ready to expand its import operations with respect to both their volume and assortment. The forecast is based on the increasing demand of consumers for wider fruits and vegetable basket all the year round, similar to the current situation existing in Europe (in spite of great competence of Israeli growers in prolonging the growing seasons, the additional cost derived from the Israeli climatic conditions makes these crops non-economic and expensive for the consumer). Pri Vayerek Tamra expects that the expansion of import would allow it to supply a wider range of products compared to that being offered today and to increase its sales.