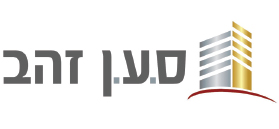 Saan Zahav
Real estate development and construction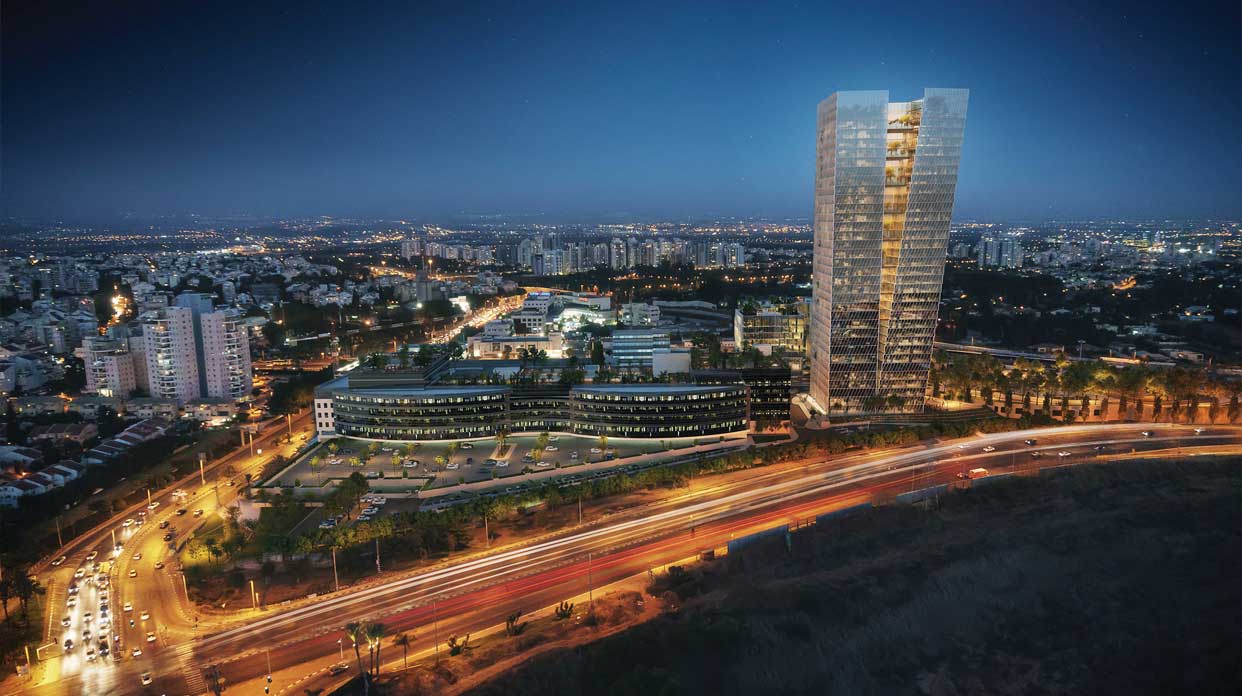 Company's Profile
| | |
| --- | --- |
| Established: | 1991 |
| Line of Business: | Real estate development and construction |
| Address: | 4 HaTzoran St., Netanya |
| Phone: | 972-9-8859259 |
| Fax: | 972-9-8859263 |

Company Executives
Zeev Ganot

Chairman of the Board

Saan Zahav

View Profile

Zeev Ganot

View Profile

Meir Noga

Facts & Numbers

Over 30 years
of experience

200,000 sq.m.
of employment and commerce


About Saan Zahav
Saan Zahav Ltd. is a well-established real estate development and construction company specializing in the construction of office, commercial and residential buildings. The company, established 30 years ago, is at the forefront of the local real estate market thanks to the scope of its assets, their geographic spread, and its diverse residents base and strategic partners. Today, it is ranked as one of the leading private development and construction companies in Israel. Saan works with the best consultants and architectural firms. To date, it has built more than 3,000 residential units and approximately 200,000 sq.m. of industrial, office and commercial spaces, with a diverse tenant base from various sectors. The company is currently at the cusp of an expansion surge, and over the next few years plans to develop over 500,000 sq.m of residential, office and commercial space.
Tradition of Quality Standards and Meticulous Execution
Since its inception, Saan has been committed to its values of expertise, diligence and meticulous functional planning and construction. As such, it has always employed the best planners, engineers and experts, and treats its clients in a personal and genial manner. Saan's core business started in residential construction in the Sharon area, and over the years it built entire neighborhoods in Netanya, Pardesiya, Even Yehuda, and more. Additionally, the company began building commercial centers, primarily in the heart of residential neighborhoods, which it still owns.
Yielding Real-Estate
Throughout the years, the company built a number of employment and commerce mega-projects, the most prominent of which is a Hi-Tech complex, commonly known as the "Amdocs complex". The complex is co-owned with Reit1, while Saan Zahav manages the property on behalf of the partnership. Another prominent asset that the company has developed is 'NBC - Netanya Business Center.' The complex, co-owned with Clal Insurance, includes space for industrial and commercial use and is situated over the entire length of HaTzoran Street. It consists of 150,000 sq.m. of space and is leased to a variety of companies, in a range of fields, such as banks and hi-tech firms, as well as serving Netanya's City Hall, including all of Netanya's municipal offices. With the aim of preserving the quality of the properties, the company updates the project from time to time with innovation design that upgrades and maximizes the work environment to the highest level.
Residences and Hotels
Saan owns the Plaza Nof HaGalil Hotel, which includes 270 rooms which were completely renovated recently, and also owns the Israel Lands Authority-Northern Region building in the city of Nof HaGalil. Furthermore, the company owns assisted living facilities and commercial centers near Dusseldorf, Germany. Together with its vast yielding properties activities, the company is still active in residential construction and recently completed the 'Yehuda Towers' project in the Nissan neighborhood of Eastern Hadera, comprising 100 new apartments. In addition, the company is currently building a unique residential tower in the neighborhood of "Neve Pardesim" in Pardes Hanna. The company is constantly in the process of identifying, locating and purchasing additional land for residential development, specifically in the center of Israel and in the Sharon area.
Infinity Park - Central Ra'anana Junction
Saan is currently building the Infinity Tower in "Infinity Park", a project on an area of 55 dunams offering 150,000 sq.m. of employment in three different buildings, in cooperation with REIT 1, on the junction of Road 531 and Road 4, housing the internal railway station Ra'anana South (15 min from Tel Aviv). The park offers an advanced urban environment and would include a business hotel, gym, convention center near an urban park with seating areas, commerce pavilions and green areas that were designed by the international landscape architect John Highland. The project was designed by MYS Architects and will be built according to the Leed Silver standard. In addition, the company recently acquired two adjacent lots where two additional towers (about 150,000 sq.m.) are planned.
Data Center Ra'anana
As part of the company's strategy to diversify its properties, the company has built a new and advanced servers farm in the "Infinity Park" complex in Ra'anana. This is a subterranean computer room for renting floor space for IT cabinets which was built at the highest market standards and redundancy level.
Global Gold Employment, Residential and Commercial Project in Petah Tikva
Saan, in cooperation with Global Towers, is currently in advanced stages of planning 'Global Gold', a unique project that will be built on land formerly occupied by Teva Company. The plan is to develop an up-scale industrial park totaling 150,000 sq.m. of space, which will contain a combination of residential, office, industrial and commercial spaces in a synergetic manner according to modern design concepts.
Urban planning
Saan strives towards a new statutory planning for the lands it acquires from time to time and incorporates advanced planning values in each and every stage.
Family-Style Company with a Personal and Friendly Approach
Saan Zahav is a family-style company which treats its clients in a personal and friendly manner. As a result, numerous tenants and clients remain loyal to the company over the many years it has been in business. The corporate headquarters is staffed by approximately 20 people, many of whom have been with the company since the day it was founded. In addition to its development activities, the company also has an operational division – a contracting company that employs hundreds of outside workers through steady subcontractors, according to the needs of each and every project. This gives Saan Zahav a great deal of operational flexibility over short time spans.
Excellent Quality Standards
Saan operates according to quality standards such as ISO 19000 and ISO 14000. In addition, it is committed to the goal of adopting green building principles according to the American LEED standard.

Projects
"The House in Egoz Neighborhood" project, Pardes Hanna

"Global Gold" project, Jabotinsky route, Petah Tikvah

"Yehuda Towers", Nissan neighborhood, Hadera

"Infinity Park", Raanana Junction