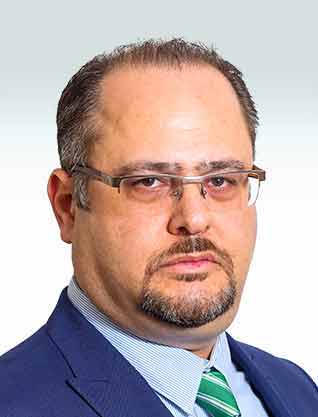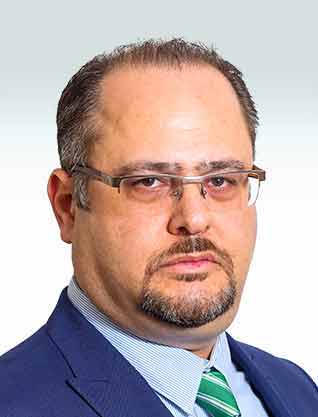 Adv. Tomer Bechar
Head of the Firm
| | |
| --- | --- |
| Year of Birth: | 1974 |
| Email: | [email protected] |
| Position: | Head of the Firm |
| Seniority in position: | more than years |
| Public positions: | Formerly a member of an Assessment Committee in the framework of Bituach Leumi |
| Education: | LL.B. |
| Member in: | Israeli Bar Association, Patients' Rights Association |
| Community Activity: | Lectures and Seminars |
| Languages: | Hebrew, English |
What recent key move did you lead?
As someone who manages complicated torts and insurance cases, including in issues such as medical malpractice, traffic accidents, workplace injuries and private insurance claims, I recently handled an extremely complex medical malpractice case where 3 children remained with a permanent 100% disability due to medical malpractice during their mother's pregnancy. The case eventually concluded with a very significant compensation (NIS millions) for the family.
What are the firm's strongest attributes?
We know how to provide practical, fast and smart solutions for almost any problem that might emerge for our clients in the torts and insurance field. We provide personal service from A to Z for every client. One of our firm's strengths is that the legal service we provide encompasses all types of torts and insurance claims. Thus, we manage to achieve compensations for our clients for the bodily harm that was caused to them, often in much higher sums than they expected, and even find additional compensation sources for them, which they didn't thought of prior to arriving at our firm. The synchronization between all of the fields actually enables us to exercise the maximal rights of our clients, since in many cases they have the option of claiming compensations from more than one entity simultaneously.
Which of the firm's recent key moves will lead to it becoming stronger over the next few years?
Recently, we significantly bolstered our digital presence. We believe that eventually, whether if we like it or not, everything would be managed in there. These are extensive operations that actually enable us to access and interact with existing and potential clients, in a more convenient and accessible way, which makes it significantly easier for all of the parties and enables us to provide better service to our clients.
What are the main challenges facing the firm in the next few years?
To make more extensive use of the digital medium and turn it into a powerful tool both from the aspect of the services to existing clients and from the aspects of using it to provide information for the public.
What would you recommend an up and coming executive?
Up-and-coming executives must know the place into which they enter. They must plan in advance and set clear goals for themselves. The selection of the team with which they would be working is a crucial move. I believe that team that surrounds the executive is not less important than the executive, so that in this issue, I recommend to refrain from compromising. Nowadays it is difficult to find good manpower, and if you've found it, cultivate it, make sure they are empowered and trained and do whatever it takes to keep them by your side. On the other hand, when hired personnel don't meet your expectations, know how to let go as soon as possible, before harm can be caused.
The business world isn't simple. It turns every day into a more difficult one. But the best would always continue to evolve and thrive.
At the end of the day, a good executive must know how to do the work, but also how to enjoy it. Work doesn't end when you leave the office. It follows the executive everywhere.
And perhaps the most important tip for an up-and-coming executive is: never stop learning. Even when you think that you already know everything, use every free moment (and if you don't have such moments, make sure that you do) to learn new things and broaden your knowledge in topics with which you are already familiar. A leading executive takes care to constantly remain up-to-date, learn and improve. When someone stops doing so, I think that you start the countdown for his last day as an executive.
What should one remember during hardships?
It is important to remember that at the bottom line, if you're not making mistakes, you're not doing anything. Mistakes are a part of life and if you've learned your lesson from them, then it's not a complete loss. During hardships one must learn how to tighten your belt and recalculate your route. Good executives know how to provide solutions also in difficult times and turnaround the company with minimal damages. At the end of the day, executives who work correctly reduce the chances of downfalls and also in difficult times, when most people around would drown, they would know how to keep their heads above the water until things calm down.