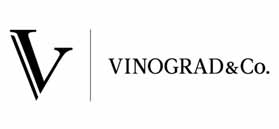 Vinograd & Co.
Capital market, investment Funds, financing, investments and regulation

Company's Profile
| | |
| --- | --- |
| Established: | 2014 |
| Line of Business: | Capital market, investment Funds, financing, investments and regulation |
| Address: | V.A. Building, 30 Kalisher St., Tel Aviv 6525724 |
| Phone: | 972-3-7943040 |
| Fax: | 972-3-7943065 |

Company Executives
Adv. Ronen Vinograd

Founder

Vinograd & Co.

View Profile

Ronen Vinograd
Advocates
Ronen Vinograd Founder
Sharon Friedman Partner
Shy Tsvia Fund's Partner
Aviram Grumer Fund's Partner
Tal Olifant
Alona Regev
Liron Ben-Danan
Amy Sapan Of Counsel

About Vinograd & Co.
Vinograd & Co. Law Firm is a boutique firm with exceptional expertise in corporate law and securities, especially in the fields of investments, financing, capital markets, and regulation. The firm is ranked by the international ranking guide IFLR1000 as one of Israel's leading capital markets law firms and is also ranked by the Legal 500 guide as one of the leading investment fund firms in Israel (Tier 1). The firm's founder, Adv. Ronen Vinograd, is ranked by the Legal 500 guide as "recommended and leading" and mentioned as having "significant commercial and financial skills."
In 2012, Adv. Vinograd actively advanced legislation and regulation for institutional investments, working with the Finance Ministry and the Knesset Finance Committee to unify the investment rules for pension funds, provident funds and insurance companies. These investment rules are applicable today. Furthermore, Adv. Vinograd counseled the Provident Fund Association from 2006 until 2013 on all issues related to regulations for institutional investments, and he is considered an exceptional expert in this field.
The firm represents and counsels leading Israeli and foreign institutions on matters related to their investment activities and relevant regulations using a multidisciplinary approach. Moreover, the firm represents and counsels clients in many areas, including international financing deals, infrastructure financing, real estate financing, raising bonds, M&As, representing bondholders and debt settlements. The firm also specializes in setting up unique investment funds that combine innovative ideas and creative thinking and are based on alternative assets that allow liquidity for investors.
In addition, the firm has acquired special expertise in fields that link finance and technology, such as computerized algo-trading, FinTech, and P2P (crowdfunding). The firm routinely counsels Israeli and foreign organizations on regulatory matters overseen by the Commissioner of the Capital Market (institutional) and the Securities Authority (family office, consultants and asset managers).
Despite being a boutique law firm, and thanks to the impressive experience accumulated by the legal team, the firm enjoys an impressive investment deal flow and its clients benefit from access to numerous investment opportunities.
Areas of Expertise
Institutional Investment Activities
The firm supports, represents and advises Israel's leading investment houses, sectorial investment entities, endowment funds, investment funds, bank investment companies, and asset managers whose investments include financing projects and infrastructure, investment funds, credit investing, personalized loans, bonds and equity investments.
Establishing Investment Funds
The firm specializes in setting up various hedge funds and investment funds such as debt funds, real estate funds, P2P funds (crowdfunding loans) and family wealth funds. The firm has set up funds that are unique and prominent in their fields, such as fund of hedge funds (BSP), fund which invests in consumer credit through a P2P loan platform outside of Israel (IBI CCF), real estate hard money loans fund (IBI SBL, Golden Bridge Fund) and an insurance-linked securities fund.
Counseling Foreign Financial Services Providers, Financial Product Marketing and Distribution
The firm has special expertise counseling foreign entities before the Securities Authority on regulatory issues related to their Israeli activities, whether investment management or other services, including ruling costs. It has also gained special expertise providing counsel on the subject of marketing and distributing financial products for local and foreign investment companies and others.
The Founder
Adv. Ronen Vinograd
Adv. Vinograd was admitted to the bar in 2004; he earned a LL.B. in Law and B.A. in Business Management from the Interdisciplinary Center Herzliya (IDC), with a focus on finance and investment theory. Adv. Vinograd is considered a legal expert in the field of capital markets, regulation and providing legal and commercial counsel for institutional investments and other investment managers. Clients rely on him due to his unique training and experience in this field. Adv. Vinograd even served as the legal counsel to the Provident Funds Association before the Regulator and the Knesset Finance Committee – during the process of establishing the regulations for institutional investments limitations. He also served as the representative of foreign investment funds operating in Israel regarding regulatory changes and new legislations.
Among other things, Adv. Vinograd handled and headed prominent financial processes, such as deals investing in Highway 6, investment in the infrastructure project for the IDF training base city, investment deals for Dalia Energy senior shares, and financing of Medianvest and Tower Vision India. He served as an observer on the PetroGroup board on behalf of the bondholders and represented the Matrix and Darban Investments bondholders. Adv. Vinograd represented Israel's largest institutions and investment houses in tradable stock issues, assisted with sales for Israeli large investment houses, took part in the establishment of tradable mutual funds abroad, and more. He established the first hedge funds in Israel and other investment funds distinguished for their innovation and the fact that they combine the worlds of hedge funds and private equity funds.
Adv. Vinograd lectures in professional courses on the subject of institutional investments, capital market, alternative investments and regulations at the Israel Financial Institute (IFI) and the IDC Entrepreneurs Club; is on the Advisory Committee of the IDC Alumni; and serves as a Mentor for the Honors Program of IDC's Radzyner Law School.
When the Vinograd & Co. Law Firm was established in 2014, Adv. Vinograd was named one of the 40 most promising young professionals in Israel under the age of 40 by TheMarker magazine.

Photo Gallery

pic 1 | Vinograd & Co.
PR Photo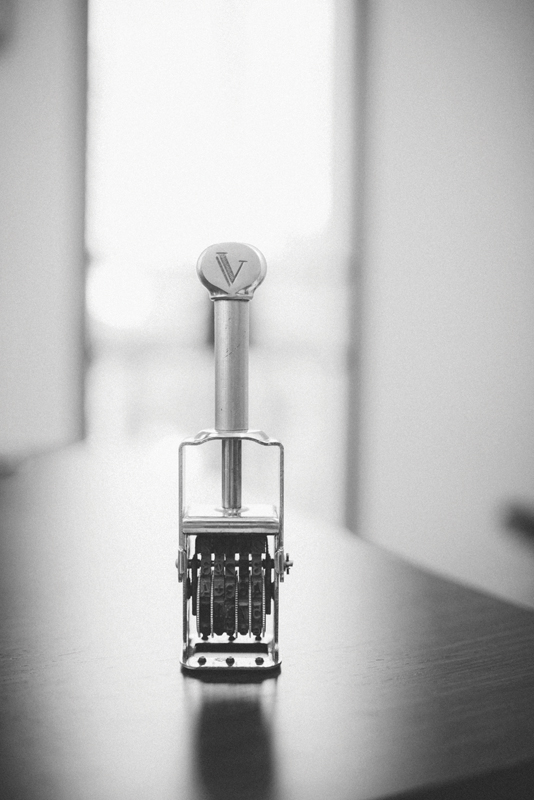 pic 2 | Vinograd & Co.
PR Photo