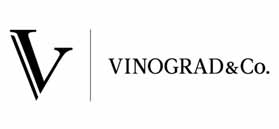 Vinograd & Co.
Capital market, investment Funds, financing, investments and regulation

Company's Profile
Established:
2014
Line of Business:
Capital market, investment Funds, financing, investments and regulation
Address:
V.A. Building, 30 Kalisher St.,
Tel Aviv 6525724
Phone:
972-3-7943040
Fax:
972-3-7943065

Company Executives
Adv. Ronen Vinograd

Founder

Vinograd & Co.

View Profile

Ronen Vinograd
Advocates
Sharon Friedman Partner
Shy Tsvia
Yana Zilbershtein

About Vinograd & Co.
Vinograd & Co. Law Firm is a boutique firm with exceptional expertise in its areas of activity. The firm specializes in corporate law and securities in the investments, financing, capital market, and regulation sectors and is ranked by IFLR1000 as one of Israel's leading capital markets firms.
The firm is ranked as one of the leading investment funds' firms in Israel by "Legal 500". Adv. Ronen Vinograd was also ranked as "recommended" in this field, and was noted as having "significant commercial and financial skills".
The firm represents and supports leading Israeli and overseas institutional entities in their regular investment activities and in the regulation regarding their investments. The firm's positions allow it to relate with multidisciplinary professionalism to the overall challenges arising from the application of regulations with a rare combination of commercial-financial understanding and legal skills. The firm is engaged in support, representation and consultancy in many areas including international financing deals, infrastructure financing and project financing, real estate financing, raising bonds, M&As, representing bondholders and debt settlements.
The firm also specializes in setting up unique investment funds by combining innovative ideas and creative thinking in building investment instruments in alternative assets allowing liquidity for investors. The firm has also acquired special expertise in financial technologies interfaces including algotrading, FinTech, and P2P (crowdfunding). The firm routinely supports Israeli and foreign organizations in regulatory matters overseen by the Supervisor of the Capital Market (institutions) and the Securities Authority (family office, consultants and asset managers). The uniqueness of the firm lies in its ability to understand the full situation, both legally and financially, and combine creative results and innovative ideas in forming measures with a service approach tailored to each client's unique needs, while understanding market trends.
The firm's team has a dealmakers approach, and strives tirelessly to close deals successfully. The firm has an impressive deal flow of investments, for a small boutique office, and its clients enjoy access to many investment opportunities. In 2014, Adv. Ronen Vinograd was named in TheMarker magazine as one of the 40 most promising young people in the business sector due to his unrivalled specialization, many years of experience and achievements in his areas of expertise. In 2012, he worked with the Finance Ministry and Knesset Finance Committee to form legislation and regulation on investment activities for institutional entities and brought about unification of investment rules for pension and provident funds and insurance companies and these are the investment rules valid today. Adv. Vinograd supported the Provident Funds Association from the Bechar reform in 2006 until 2013 in everything regarding regulatory arrangements in investments by institutional entities, and is considered as top expert in this field.
Practice Areas
Investment Activities by Institutional Entities
The firm supports, represents and advises Israel's leading investment houses, sectorial investment entities, endowments, investment funds, investment banking companies, and other asset managers in their routine investment activities. Fields of investment include project and infrastructure financing, investments in credit and tailor made loans, bonds and equity investments. All this with unique expertise on regulatory issues influencing decision making.
Setting up Investment Funds
The firm specializes in setting up hedge funds and investment funds such as debt funds, real estate funds, P2P funds (crowdfunding loans), and family wealth funds. The firm and its founder have set up unique and leading funds in fields such as Israel's first hedge fund-of-funds and an investment fund in consumer credit using algo-technology through overseas P2P loan platforms.
Consulting, Marketing and distributing Financial Products
The firm supports and advises clients in Israel and abroad including local investment entities, foreign financial producers, Family Offices, investment consultants and marketers regarding their Israeli activities.
Supporting Foreign Financial Services Providers
The firm has special expertise in supporting foreign entities before the Securities Authority on regulatory issues related to their Israeli activities, whether investment management or other services including pre-ruling issuances.
The Founder
Adv. Ronen Vinograd
Qualified as a lawyer in 2004, LL.B. and B.A from the Herzliya Interdisciplinary Center (IDC). Adv. Vinograd is considered an outstanding legal expert in the capital market, regulation and legal and commercial support for institutional investments and other investment managers. These institutions choose to place Adv. Vinograd at the base of their investment activities and consequently enjoy his deep involvement and fundamental understanding that brings particularly effective results. In the legislation procedures for forming the rules of investment for institutional entities, Adv. Vinograd served as the legal advisor to the Provident Funds Association before the regulator and Knesset Finance Committee. He also served as the representative of foreign investment funds operating in Israel regarding regulatory changes. Among other things, he handled and led the renovation financing deal for Highway 6, investment in the infrastructure project for IDF training base city, investment deals in Dalia Energy senior shares, financing Medianvest and Tower Vision India. He served as an observer on the Petrogroup board and represented the Matrix and Darban Investments bondholders. Adv. Vinograd lectures in professional courses on institutional investments and the capital market to key figures at institutional entities as part of the Israel Financial Institute (IFI), the Entrepreneurs Club of the IDC and is on the Advisory Committee of the IDC Alumni Organization.
In addition, Adv. Vinograd serve as a Mentor at the mentoring program of the IDC Law School.

Photo Gallery

pic 1 | Vinograd & Co.
PR Photo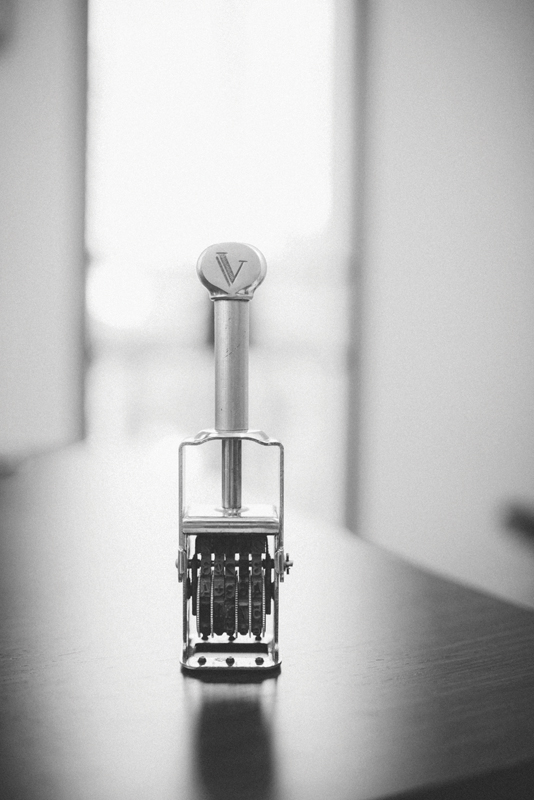 pic 2 | Vinograd & Co.
PR Photo