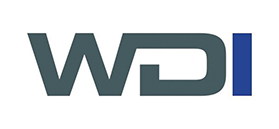 WDI Ltd. Engineering and Project Management
Management of Civil Engineering Projects

Company's Profile
| | |
| --- | --- |
| Established: | 2013 |
| Line of Business: | Management of Civil Engineering Projects |
| Address: | Huzot Shfayim St., P.O. Box 15, 60990 |
| Phone: | 972-9-8322911 |
| Fax: | 972-9-8641332 |

Company Executives

About WDI Ltd. Engineering and Project Management
WDI Ltd. Engineering and Project Management is a leading global provider of engineering solutions. WDI was founded in 2013 by Ilan Wise and Arik Davidi and currently employs 14 professional staff. Since its establishment, the company has been providing project management and engineering solutions from concept design, through multi disciplinary design management, contracting and tenders, accompanying project implementation and delivery up to post-construction follow-ups, including management of tenders for governments and private RFPs. The company has significant experience in managing multiple projects: design and construction of detached structures; systems-intensive mega-projects both in Israel and abroad; multi disciplinary complex projects with multiple structures; and energy facilities of significant engineering complexity. WDI head office is located in Shfayim, Israel, and is classified in accordance with Ministry of Defense strict criteria and all of its employees have high security clearances.
Experience in Managing Complex Mega Projects
WDI has extensive experience in managing projects in a variety of formats, such as PPP and BOT. WDI employees have lead tenders, completed detailed execution plans and coordinated the project implementation for leading Israeli companies in what is considered to be some of Israel's largest most complex projects. The company's team has dozens of years of proven experience in successfully managing large and complex projects in the fields of high-density residential construction; transportation infrastructures including roads, interchanges and bridges; building military bases such the IDF's Camp Ariel Sharon and IDF's logistics centers; data centers, power plants, natural gas infrastructures and commercial centers in Israel and abroad.
Doing Things Differently
When WDI takes on a project, all necessary resources are made available for the success of the project. All our staff are invited to participate under a designated Project Manager and as such WDI utilizes the accumulated years of experience to the best outcome for the project and its clients, through full cooperation and advice. Over the projects' lifecycle, the project team adjusts to the ever changing and demanding schedules and client requests. Employees have a range of certifications and backgrounds, such as architecture, civil engineering, structural engineering, systems, natural gas and military experience. Some employees formerly worked as senior professional engineers in the IDF Construction Corp. while others in the private sector. WDI's professional staff have accumulated exceptional experience in managing projects from a varied array of engineering projects: Military infrastructures and facilities; aviation facilities – runways, hangers, control towers; private sector infrastructures and buildings – shopping malls, offices, training facilities; water and natural gas infrastructures; communication facilities; server farms; and energy centers and gas or solar powered power plants.
Personal Attention, Transparency and Fast Response
The company believes in personal attention, transparency and full cooperation with our clients as part of its structured work method. WDI's team has fast response capabilities and can adjust to the dynamic requirements of every project, which is based on managing each project by a dedicated team thereby meeting project needs. This enables high functional continuity and flexibility in responding to WDI's clients and project's requirements. As a young and dynamic company, WDI aims to continue leading cutting-edge innovation and has knowledge and experience in managing the planning of BIM, DB, BOT and PPP projects.
Notable Projects
The Logistics Centers: A groundbreaking project which integrates civilian business ventures with the IDF's logistics needs. In the framework of the projects, WDI leads the design management in cooperation with Massad Oz for Shapir Ltd., which won this BOT project.
The Fast Lanes: A transportation project of national importance, aimed at solving Gush Dan congestion. WDI managers the design management for a BOT public tender, the construction and operation of 2 "Park and Go" parking garages, the implementation of advanced technologies along the fast lanes (tolls, HOV cameras etc.) and operating the shuttles service.
Mobileye: Building Mobileye's new offices and labs campus as a DB project in Har Hotzvim, Jerusalem. In the framework of the project, WDI was responsible for managing the systems design and accompanying the execution.
Ashdod Port: Managing the multi-disciplinary design and accompanying the construction of South Port as a DB project. The Port is technologically advanced with fully-automated cranes. The project comprises five main buildings, including offices, maintenance and operation structures, with a vehicle workshop and high and low voltage electric facilities.
Neot Lon: Design and Implementation management for the development and infrastructures of 37 apartments in the neighborhood, as well as design management and executing a 250-dunam public park area with playgrounds, lawns, walk and bike lanes.
Executive Management
Ilan Wise, Founding Partner - Has a B.Sc. in Civil and Environmental Engineering and an M.Sc. in Engineering Management, and an M.B.A. Ilan was the Former Engineering manager and COO of the Engineering Division at Logic Industries and Global VP Project Operations for Miya from the Arison group.
Arik Davidi (Major (res.)), Founding Partner - Has a B.Sc., Civil Engineering and an M.B.A.. Former senior manager of design teams in Logic Industries' Engineering Division, and project manager responsible for managing the planning of about 65 buildings in Camp Ariel Sharon.
Doron Edri (Major (res.)), CEO - Has a B.Sc., Civil Engineering and an M.B.A. Former VP, Planning of the government company Netivei Ayalon, and VP, Engineering of a development and construction group. Also managed the construction of the logistics division building in the City of Training Bases project.
Guy Golan, VP Engineering - Has a B.Sc., Civil Engineering and an M.B.A. Former Civil Engineering Field Manager, Seawater Desalination Plants Israel IDE; Former Projects and Civil Engineer Department Manager, Ludan Engineering Israel; Former Projects and Civil Engineer Manager, Bateman Engineering Ltd.
Community Outreach
The company built, in cooperation with the Rupin College, the "Hamama" project which is aimed at making professional and practical knowledge available to students during their studies and provide exposure to the industry.