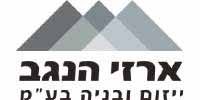 Arzey hanegev
Residential, employment and commerce initiation and construction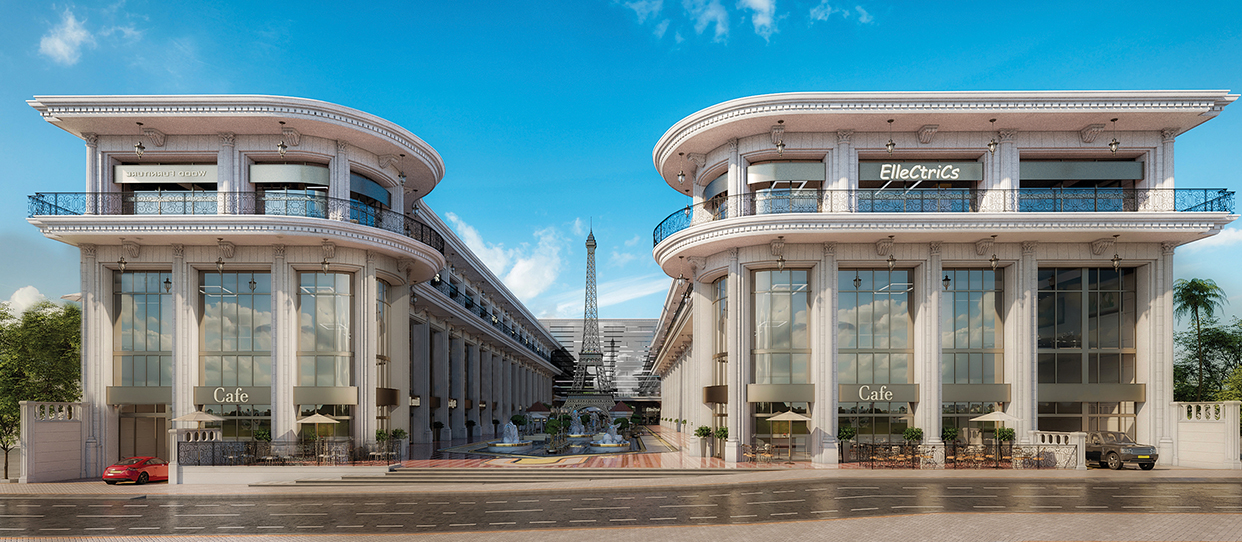 Company's Profile
| | |
| --- | --- |
| Established: | 2002 |
| Line of Business: | Residential, employment and commerce initiation and construction |
| Address: | 72 Ha'Arazim St., Netivot 8776515 |
| Phone: | 972-8-9933775 |
| Fax: | 972-8-9933780 |

Company Executives
Oded Shriki

CEO & Owner

Arzey hanegev

About Arzey hanegev
Arzey Hanegev is a development and construction company for unique residential and commercial projects, focusing on Southern and Central Israel, and the Shfela region. The company, which became one of the most promising companies in the Israeli real estate market, is known for its extraordinary capabilities, of building high-quality project in short timeframes, while adhering to the familial, personal and customer-oriented service values. The company was established and developed by Oded Shariki, a popular and renowned real-estate entrepreneur from Southern Israel, who is the key manager of all of the company's operations, from locating lands for purchasing, through absolute control on the construction stages to the management of the financial aspects. Oded maintains a continuous, direct, devoted and a committed relationship with the company's customers – the tenants, who benefit from integrity and transparency, with full availability for any question and request.
About the Company
Oded Shariki started his career as a manual and professional worker and later as a subcontractor for construction and development companies. In 2002 he established "Arazi Hanegev" for residential construction projects, and about 7 years later, he bravely turned to real estate entrepreneurship.
Over the years, the company constructed thousands of housing units in commerce and residential projects in Be'er-Sheva, Netivot, Arad, and now – also In Jaffa and Modi'in.
Standard of Quality and Luxury
The company is in high demand for its projects, thanks to high development and construction standards, at fair prices. These standards are implemented throughout the process, from the selection of the most attractive locations, through the building of high-quality infrastructures in conventional methods, to utilizing the best raw materials in the market.
Leading architects are involved in each of the projects and design large, spacious and functional apartments, with balconies and parking spaces. All of the apartments include a rich and exclusive specification selection from Israel's leading manufacturers, with designer interior doors, upscale kitchens, luxurious tiling and more.
Financial Strength and Stability
The company operates based on its equity without leverage, as a result of rational financial conduct. Thanks to its stability and capabilities, the company meticulously pays its suppliers in cash, and a considerable share of the payments are made before the execution of the actual work. Oded Shariki, the CEO, and Owner has the largest luxury vehicles collection in Israel, which is considered to be one of the world's most impressive collections. The collection includes, among others, a McLaren, a Bently, a Lamborghini, A Ferrari 458 and a Rolls-Royces.
Yielding Real-Estate
In spite of its expertise and focus on residential construction, the company built commercial buildings that yield high returns. Among these, one can name a prestigious commercial center in Netivot, covering 10,000 sq.m. of commercial and office spaces. The project was designed as a classic, Parisian project, providing a European shopping experience with luxurious lines. The highlight of the complex is the Eiffel Tower, which measures 30 meters high and designed in a unique architecture style. The company has also built the BIG office, commerce and industry building in Netivot; the Shlomo SIXT complex which includes a 1000 sq.m showroom; a residential structure for students in the Old City of Be'er-Sheva; Vehicle repair workshops, storage facilities, and emergency storage.
Determination and idealism – Oded Shariki works with determination and wisdom, in an ethical-ideological mission for developing the Negev, to which he attributes national importance. Hence, in a breakthrough move, he initiated, for the first time in years, the establishment of a residential neighborhood in the city of Arad in a luxurious and advanced building project, to which high demands are recorded.
Prominent Projects
Prestige, Modi'in – An upscale residential project in the Nofim neighborhood, in the best and most central location in the city, overlooking the spectacular view of the Anava Valley. This project is characterized by planning, construction and interior design at the highest standards. The project includes
5 rooms apartment, roof and garden duplexes, and penthouses.
Reger Ave., Beer Sheva – a prime location project, with close proximity to the mall, Ben Gurion University, the High-Tech Park and Soroka Hospital. This project will include 10 buildings of various heights – boutique 9-floors buildings along side high-rise 20 and 25 floors residential towers. With the project's main focus being the "Gold Tower".
Bnei Brak – a 2000 residential units project in Kiryat Hertzog neighborhood. The project will entail a meticulous architectural design, particularly large apartments and a lavish technical spec.
City View, an upscale project in Arad – a residential neighborhood next to a vast park, at the southern entrance of the city, which overlooks a spectacular view. The project includes a very rigorous architectural design, especially large apartments and sunbathing terraces. The units are planned and designed in clean lines with a maximal utilization of daylight throughout the hours of the day.
Be'er Yaakov View – located in a well maintained and modern neighborhood, with 640 residential units, in the best location in Beer Yaakov, with access to main traffic routes. It is close to shopping and leisure centers, schools, kindergartens, banks, post offices, sports centers, green areas, and more. The project includes a variety of apartments: penthouses, 4-5 room apartments with its design perfected to the finest details.
15 Manhattan, Netivot – A prestigious project with 842 residential and commercial units, located in a spacious, well maintained and modern neighborhood. The project is in the best location in western Netivot, and with proximity to main traffic routes as well as the train station. This project includes a variety of apartments: garden apartments, penthouses, 4-5 room apartments with its design perfected to the finest details.
Tlamim, Beer Yaakov – a luxurious residential project which includes 800 units, to be built in Beer Yaakov's Tlamim neighborhood, and located next to Tzrifin military base.

Photo Gallery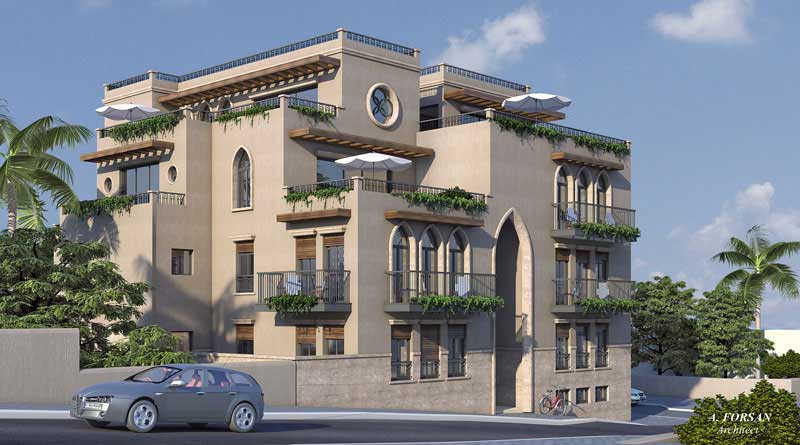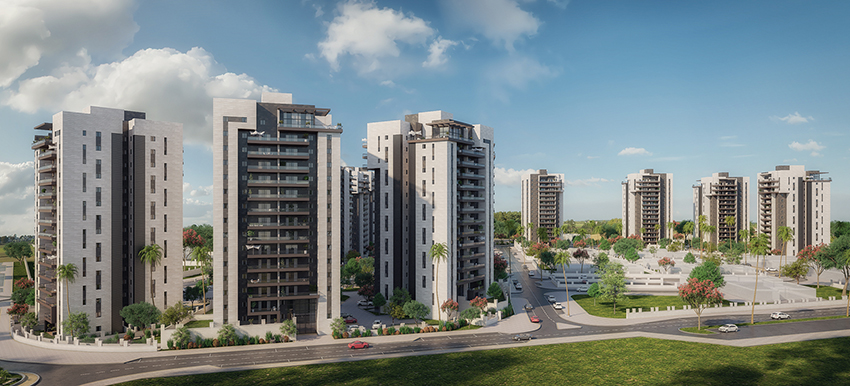 מנהטן 15 - נתיבות 3
pr photo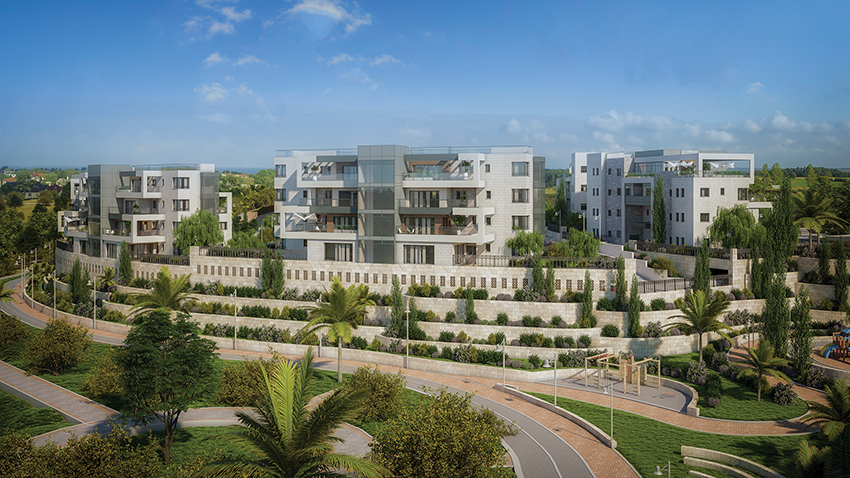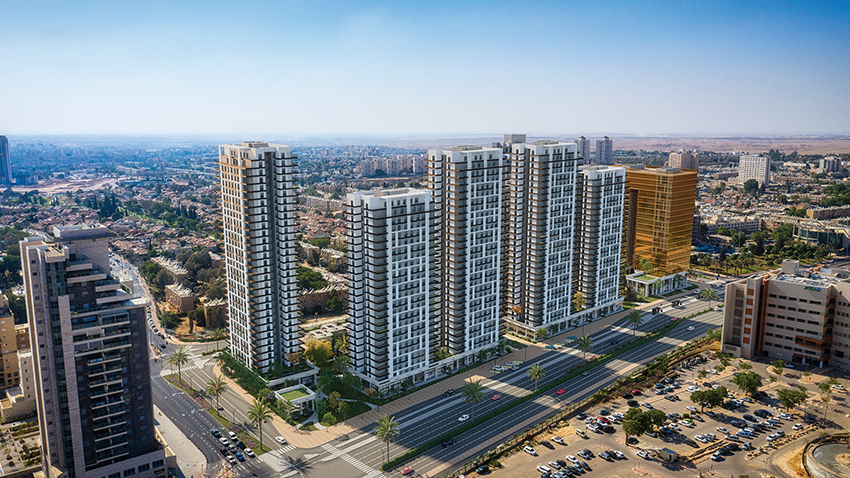 Company Rankings