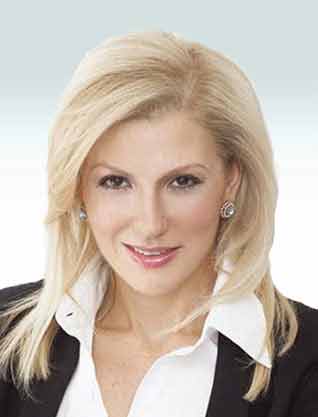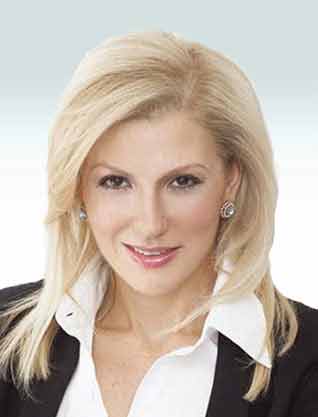 Avivit Moskovich
Lawyer, Founder and Head of the firm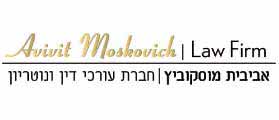 | | |
| --- | --- |
| Year of Birth: | 1974 |
| Email: | [email protected] |
| Position: | Lawyer, Founder and Head of the firm |
| Seniority in position: | 19 years |
| Education: | LL.B. |
| Community Activity: | Owner of an International Center for Agunim and Agunot Release Worldwide; Volunteer at the "One for the Other" Organization, acting on behalf of widows and orphans. |
What are the most important strengths of the office, in your opinion?
Uncompromising professionalism, considering the client at eye level, tailoring each case to the client's needs, working in cooperation with relevant experts for every case. The firm's concept is holistic and systemic and every case is handled accordingly.
What are the central moves recently carried out that will strengthen the office in the coming years?
In recent years, the International Center for Agunim and Agunot Release Worldwide was established, under the sponsorship of the firm, being a platform for Jews worldwide wishing to divorce and encountering difficulties to be granted a divorce. Thanks to the center, the firm is approaching wider publics.
In addition we established a branch in New York dealing in family law, which became a sound and essential basis for our international activity. In addition, we have a strategic collaboration with US leading law firm, Fox Rothschild.
What are the main challenges of the office in the coming years?
Our office succeeded in creating a strong, leading and meticulous law firm, that constantly checks itself.
One of the main challenges that the office will face is undoubtedly to keep its existing achievements obtained thanks to its management method. In addition we will continue operating steadily and with great determination to help present and future litigators to reach a safe haven shortly and efficiently, analyzing and implementing the relevant interests in each case, for every client, in the most optimal manner.
What would you recommend to a manager at the start of his career?
He should surround himself with quality people in order to conduct coefficient consultations. Strong emphasis is placed on hiring our staff in a manner that will recruit professionals who can grow with the firm.
At the personal level, he should be attentive to the need of his employees and to strive for their growth, since they are at the forefront of the firm.
At the economic level, he should set priorities regarding the firm's expenses, emphasizing marketing and paying attention to the firm's ultimate target, focusing on a specific clientele.
What should we remember even at difficult times?
Even in difficult times, you shall remain optimistic, keep moving, consider what can be improved, sharpen your goals, try to reconstruct the actions that succeeded in the good times and mainly always give to others.