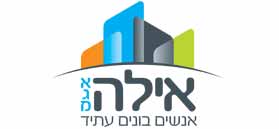 Ayala Agam
Real Estate – Project Development and Management

Company's Profile
| | |
| --- | --- |
| Established: | 2009 |
| Line of Business: | Real Estate - Project Development and Management |
| Address: | 10 Nachalat Yitzhak St., Tel Aviv 6744806 |
| Phone: | 972-3-7705000 |
| Fax: | 972-3-6955771 |

Company Executives
Jacky Swissa

Managing Partner

Ayala Agam

View Profile

Jacky Swissa

Eitan Levy

Managing Partner

Ayala Agam

View Profile

Eitan Levy

Ronen Ben-Yehuda

CEO

Ayala Agam

View Profile

Ronen Ben-Yehuda

About Ayala Agam
Ayala-Agam is a leading real estate company that specializes in developing and managing residential projects. Since it was founded in 2009, the company established, initiated and initiates over 40 residential and business projects, 120,000 sq.m. of commercial and office space, 5,500 housing units in evacuation and construction processes. The company's projects take place in a popular areas such as Modi'in, Harish, Bat-Yam, Kiryat Ono, Rosh Ha'ayin, Kiryat Bialik, Kiryat Motzkin, Nof Hagalil and Acre. Ayala-Agam specializes in a number of areas of activity in the real estate industry: residential-including Urban Renewal, office and commercial development, organization and accompaniment of purchasing groups throughout Israel. The company provides its clients with a comprehensive service package, while maintaining a professional and reliable model. The service is of paramount importance and includes legal accompaniment, planning accompaniment, financial accompaniment and engineering accompaniment throughout the project period.
People as a Top Priority
Ayala-Agam places a great deal of importance on people and in being service-oriented and considerate of clients. In fact, the clients are viewed as being at the heart of the company's operations. The company is known for its integrity and reliability, as well as for its professional excellence, which stems from its extensive engineering experience, which gives it a unique perspective. The company enjoys a high percentage of adherence to its targets, thereby saving its clients both money and time, sometimes amounting to thousands of shekels, while maintaining outstanding quality for every project. The company's reliable and efficient staff provides a comprehensive basket of services to the clients throughout the project's lifetime. Select projects include a unique project of single-family homes in Harish, situated in the heart of the city in an urban area, with homes being offered at attractive prices through a purchasing group that is managed by the company. The project is under the supervision of a special manager appointed by the Haifa district court, ensuring that the purchasing group is overseen by a lawyer acting as a special manager who reports to the court on a monthly basis. Ayala-Agam's clients include companies and private individuals.
Contributing to the Community
The company places a great deal of importance on contributing to society and its managers volunteer on a regular basis. Eitan Levy serves on the Board of the Association for Israel's Soldiers. The management and staff serve in the military reserves: Eitan Levy is the head of the IDF's Injured and MIA Division, and Jacky Swissa serves in the Emergency Authority. The other members of the management serve in the Home Front Command.
Prominent Projects
Populated Projects: Gal HaPisga, Kiryat Ono – 93 units, a residential tower in the exclusive Pisgat Ono neighborhood; HaPisga Trio, Kiryat Ono – 79 units, 3 buildings in the exclusive Pisgat Ono neighborhood; Buchman Gold, Modiin - 52 units; Givat Sie, Modiin – 64 units in 7 buildings; Modiin Hills – 77 units, Ziporim neighborhood; Psagot al HaPark - 64 residential units; Psagot Modiin, Modiin - 60 units; Psagot Nofim, Modiin - 60 units; Psagot HaHadasha, Modiin - 46 residential units; Pisgat Afek, Rosh HaAyin – 148 units; Nofei Afek, Rosh HaAyin – 33 units; Kidmat Afek, Rosh HaAyin – 33 units; Maale Afek, Rosh HaAyin - 52 units; Lev Akko (Heart of Acre) – 102 units, association in the North Kerem neighborhood; the Association for a Religious Neighborhood, Acre – 153 houses; Pisgat HaOmanim, Kiryat Motzkin - 22 units; HaOmanim House, Kiryat Motzkin - 26 units; Motzkin Boutique - 22 units; Afikei Modiin, Harish – 128 units; Afikei Harish, Harish - 60 units; Nof Agam Harish - 132 units; Ginot HaHoresh, Harish - 78 detached houses.
Projects under construction: Ayala 360, Modiin – business terminal; Ayala Towers - Commercial and office space in Tzrifin, about 40,000 sq.m.; Trio in the Valley – 3 boutique buildings in Migdal HaEmek, 60 residential units.
Projects being marketed: commerce and office complex, Tzrifin - 40,000 sq.m.: located at the heart of the new business complex of Gush Dan, near route 4313, this project is part of an area that enjoys a great growth momentum.
Urban Renewal Projects: Bat Yam – 240 residential units + commercial areas; Kiryat Bialik, Afek Neighborhood – thousands of residential units to be constructed in collaboration with BST; Akko, Neve Aviv Neighborhood – 350 residential units; Nof HaGalil – 1,800 residential units.
The Company's Management
Jacky Swissa – Founding Partner and Manager
Jacky holds a B.Sc. from the Technion in Civil Engineering and a Master's in Business Administration. He is a colonel in the IDF reserves and a former Chief of the IDF Housing Projects Administration, in which capacity he built and developed approximately 3,000 housing units around the country. As Chief of the IDF Housing Projects Administration, he was responsible for a variety of initiatives related to housing projects, including locating land and initiating projects, economic and engineering analyses, advertising and marketing the projects among military personnel, engineering support and more. In 2009, he founded Ayala-Agam together with Eitan Levy, and within a relatively short period of time they successfully completed numerous projects involving hundreds of residential units.
Eitan Levy – Founding Partner and Manager
Eitan holds a B.A. in Behavioral Sciences and a Master's in Business Administration. He is a brigadier-general in the IDF reserves and a former Deputy Chief of the IDF Personnel Branch. While in the army, he served as the chairperson of residential building associations that built thousands of residential units. He founded the company in 2009 together with Jacky Swissa. Eitan leads the company's administrative and financial activities. He has extensive experience in the civil and financial aspects of real estate and energy in Israel and abroad, and he served as director and CEO of large firms in Israel.

Facebook Updates

Projects