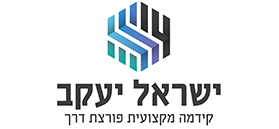 Israel Yaacov Real Estate Appraiser Ltd.
Real-estate appraisal and management

Company's Profile
| | |
| --- | --- |
| Established: | 2000 |
| Line of Business: | Real-estate appraisal and management |
| Address: | Recital Tower - H Tower, 23rd Floor, 156 Menachem Begin Rd., Tel Aviv |
| Phone: | 972-3-3733633 |
| Fax: | 972-3-3733113 |

Company Executives
Israel Yaacov

Real Estate Appraiser, CEO and Owner

Israel Yaacov Real Estate Appraiser Ltd.

View Profile

Israel Yaacov

About Israel Yaacov Real Estate Appraiser Ltd.
The firm's history goes back to 2000, in Hadera, after the real estate appraiser Israel Yaacov graduated from Tel-Aviv University's Real Estate Appraisal Program and completed his two years of internship in a real estate appraisal firm, and decided to embark on a new and exciting journey. With time, Israel realized that, in spite of his professionalism and the clients' satisfaction, he would have to do something in order to expand his client base – and so he did. In 2006, he moved with his family to live in Ra'anana, where his firm worked for two years. Afterwards, as the move proved to be very successful, Israel moved in 2010 to the Herzliya Pituach's Business Park, where the successful firm resides to this very day, and employs appraisers, economists, and engineers.
About the Firm
Israel Yaacov, Real Estate Real Estate Appraiser is a "boutique" firm, that is based on Israel's vision, to provide the best service to every client, with service-orientation, professionalism, courtesy and excellent interpersonal skills. The firm provides its clients with diverse real estate appraisal services as a one-stop-shop, including: Project support and "Zero Reports" (real estate development feasibility studies), opinions to the bank for the purpose of creating a bank guarantee – Standard 19, asset valuations, counter-assessments for betterment charges, land tax assessments, ILA assessments, expert opinions for courts, reports for stock exchanges, and more.
Quality and Professionalism with Service-Orientation and Courtesy
The firm's core values are quality, professionalism and thorough and in-depth review of every client case, alongside service, courtesy and a personal and intimate attitude. All of the opinions that the firm provides comply with the professional standards of the Appraisal Standards Commission, for strict control procedures. The firm defines itself as a "boutique" firm, since is wishes to maintain the freedom to select its clients, who would also be professional, thorough, and ethical persons of integrity. To firm provides efficient and professional services to all of its clients, from the understanding that the clients experience a complex and complicated bureaucratic process and require a process that would be as simple and efficient as possible, in order to receive appraiser opinion optimally and smoothly.
Israel Yaacov – CEO and Owner, Real Estate Appraiser
Israel founded the firm after a two-year internship, so that he has 21 years of cumulative experience in the field. He has a B.A., Geography (Town Planning) from Tel Aviv University, and graduated from the Real Estate Appraisal Program of the same esteemed institute. He often lectures on behalf of the Real Estate Appraisers Association in Israel. Israel is also highly experienced in preparing zero reports and pre-construction feasibility checks for projects, and in supporting residential, offices and commerce construction projects and logistics centers throughout Israel.
In addition to his work in the firm, he occasionally lectures in businesses and companies, colleges and professional chambers, publishes professional articles and considered to be a popular guest in the media, who is considered to be an authority in his field whose opinion is accepted in the public and business sector as well as the courts of law.
Israel constantly aspires to professional and personally enrich himself. He graduated from the registered contractor (class 100), directors and business mediation courses. On the personal level – Israel completed "Team 22" by Alon Ullmann (about a year long), and the "Winner's Code" and "Money Code" workshops. In this framework, he gained personal empowerment tools, he dedicates several hours every day for reading personal empowerment books and general literature, and shares his knowledge and tools for success with his family, team and clients. In the past couple of years, he started intensive fitness training and completed 3 half-marathons (Amsterdam, Tel Aviv and Tiberias) and he is currently preparing for a full marathon.
Something for the soul – Israel is a collector of Israeli art who focuses on renowned Israeli painters.
The Firm's Departments
Project Support and Zero Reports: This department is responsible for financial facilitation and zero reports for commercial banks, non-banks funds and insurance companies. The department is headed by the economist and real estate appraiser Baruch Leibovitz who works together with the economist Nir Cohen. Both have extensive experience in project management and zero reports, gained early in their career, from large firms in which they worked.
Appraisal: This department is responsible for appraisals in accordance with Standard 19, mortgages, for commercial banks and non-bank funds. In the framework of the department's work, the firm serves as an appraiser on behalf of the ILA and public and private companies. The department is headed by Adv. Amir Tenenbaum, who is also a real estate appraiser, who works with the real estate appraisers Amir Shilian, Daniel Perry, Manni Menashe and Doron Frausnitz.
Research: The firm's research department executes economic research and analyses on a monthly basis, including, inter alia, an analysis of over- and under-estimation of rents in logistics centers, as a result of e-commerce, a review of the costs of the safety standard in construction sites, a feasibility study of units in shared workspaces and more. The research department is headed by Nir Cohen.
The Firm's Vision
The firm's vision is to remain and aim to be a professional and leading player in its field, take care to cultivate the team's sense of ambitiousness, while maintaining high and uncompromising integrity, professionalism and friendly relationships.
From the personal aspect, the firm aspires to maintain a cohesive and friendly atmosphere between its employees, so that each employee can turn for another for help, with the aim of achieving the highest professional level for opinion that it produces, with ongoing control processes.
"If I had 8 hours to chop down a tree, I'd spend 6 sharpening the axe" (Abraham Lincoln). The firm's DNA matches that saying. In order to provides clients quick and efficient service, while meeting the required bureaucratic procedures, we invested many hours creating the right tools and products to best meet our clients' needs, thus allowing us to provide the optimal solutions for them.
Prominent Projects
Some of the prominent projects that the firm accompanies include: the "Soho" residential project in Hadera - 142 apartments + commerce areas, an assisted-living project in Hadera, various logistics buildings and support for extensive urban renewal projects throughout Israel, in Tama 38 and Pinui-Binui channels, Standard 21 for a Pinui-Binui project with 366 apartments. In the framework of our services for the ILA, we prepared opinion for the desalination plant in Palmahim, the "Rupin" college, a landfill site in Shoham, and more.

Company Rankings