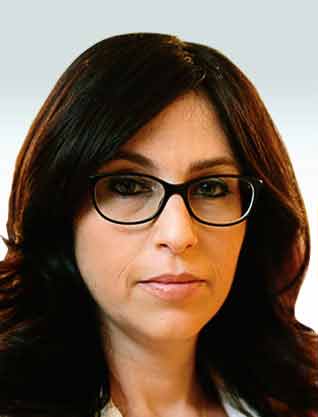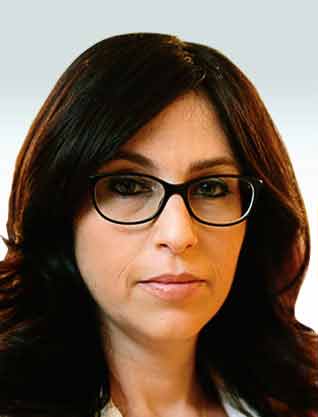 Adv. Judith Meisels
Owner and Founder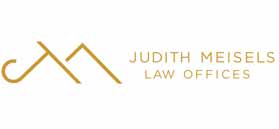 | | |
| --- | --- |
| Email: | [email protected] |
| Fields: | Family and Estate Law |
| Position: | Owner and Founder |
| Additional Positions: | Lecturer for a Family Law course in the College of Management |
| Public positions: | Member of the Academic Inter-University Forum for Family Law; Member of the Israel Bar Association's Family Forum which oversees the field of Family Law in Israel; Vice Chairwoman of the Israel Bar Association's LGBT Committee; Member of the Israel Bar Association Women Empowerment Committee; As well as the sub-committee established in order to formalize an amendment to the Legal Competence and Guardianship law. The bill formalized by this sub-committee was presented before a committee headed by Professor Shnit. |
| Education: | LL.B., LL.M., summa cum laude, Tel Aviv University |
| Member in: | The Israel Bar Association |
| Community Activity: | Pro bono representation through "Halev Project" – The Association to Combat Poverty, and the "Schar Mitzvah" program by the Israel Bar Association, in the fields of Family and Estate Law. |
| Languages: | Hebrew, English |
What recent key move did you lead?
Setting legal precedents to help mold and change important family law issues.
What are the firm's strongest attributes?
The field of family and estate law is constantly changing and allows using legal creativity and thought-processes to maximize each client's interests. This, in turn, allows us to tailor each case according to its unique circumstances, building a unique legal strategy for every case and creating the solution while giving each client a personal, tailor-made treatment.
The firm takes particular care to strive towards agreements while identifying clients' long-term needs and interests while taking into consideration all the factors in the family unit. However, if it is deemed necessary and appropriate, it addresses court instances, while exercising its legal capacities with full determination and thoroughness.
The firm's creed is that of integrity, fairness, and creativity. Firm staff determinedly fights for equality and justice in every case according to its unique circumstances.
Which of the firm's recent key moves will lead to it becoming stronger over the next few years?
Expanding international activity in cases involving international assets and trusts.
What would you recommend an up and coming executive?
It is important to pinpoint each client's goals in order to build a smart and sound strategy, leading them towards it. In light of the field's characteristics and the need to protect families and children within the framework of these complex and sensitive proceedings, the representation must be determined, professional, and at the same time humane, and meticulous maintenance of privacy and discreetness.