Kata Development, Construction and Investments Ltd.
Residential Real Estate, Yielding Properties, Urban Renewal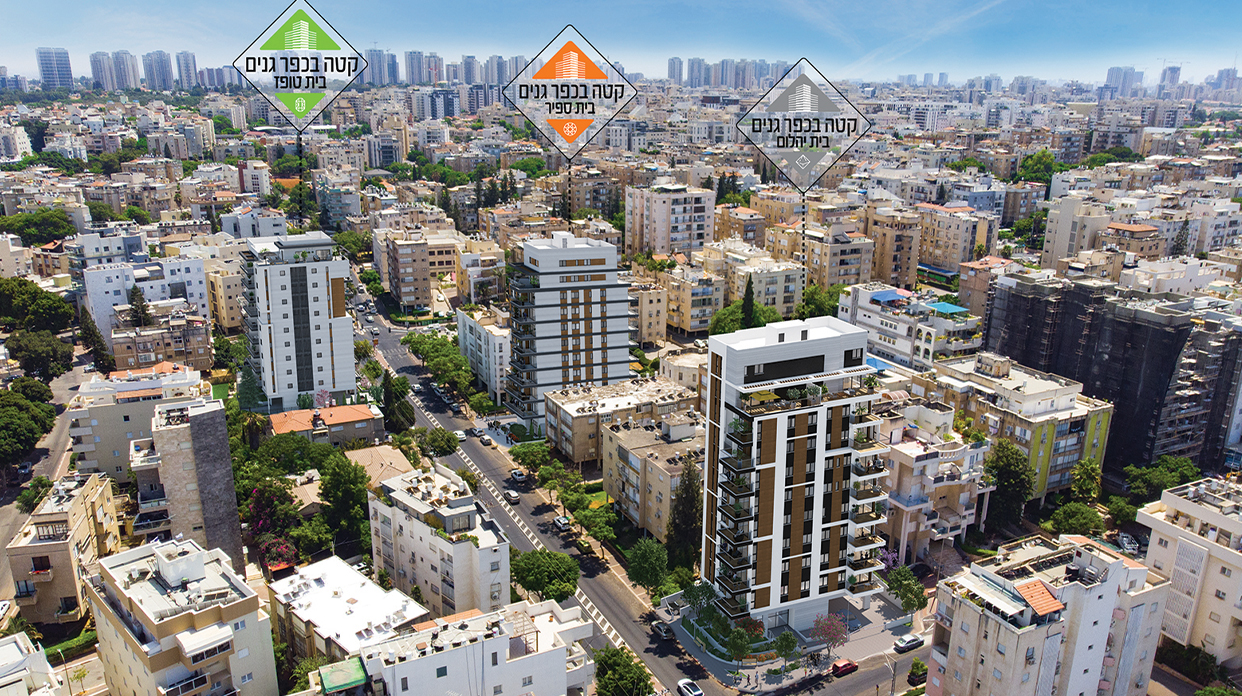 Company's Profile
Established:
2002
Line of Business:
Residential Real Estate, Yielding Properties, Urban Renewal
Address:
Global Towers Complex, 20th floor,
1 Yitzhak Rabin Rd., Petach Tikva
Phone:
*3707
Fax:
972-3-6513302

Company Executives

About Kata Development, Construction and Investments Ltd.
Kata Development, Construction and Investments Ltd. is a growing real estate construction and development company which is active in two main segments: urban renewal in the Tama 38/2 Demolition and Reconstruction and Pinui-Binui channels and yielding properties. The company was founded in 2002 by Rafi Kata, an entrepreneur with decades of experience in the real estate field, and during its years of operations it has been building and renewing the city of Petach Tikva, one of Israel's largest cities with a population of about a quarter of a million inhabitants. Kata benefits from financial strength and a strong economic back and is currently promoting construction of a very massive scale which includes about 18 projects with a total of about 1,500 apartments. In addition, the company is planning a new hotel in Petach Tikva (the city's second hotel) which would be built in the developing employment and commerce area of Ramat Siv.
Petach Tikva's First Tama 38/2 Project
As a trailblazing and leading company in this city, Kata Development built Petach Tikva's first Tama 38/2 project – the new Neve Gan (phase A) project. This project, which was built on Ze'ev Orlov St., near the main road of Jabotinsky, included the demolition of an old 12-apartments townhouse and the reconstruction of a modern and designed residential building with 39 new apartments. This project broke a trail for other construction companies in the city and emphasized the leading position of Kata in the city. The company is continuing and is currently building Phase B of this project, a Pinui-Binui complex where it would demolish 24 old apartments and rebuild modern residential buildings with 88 apartments.
Development and Execution Under One Roof
The company great advantage in the real estate industry stems from the fact that it operates both as the initiator and as the project's constructor, which provides the residents in the projects that it builds with assurance and peace of mind. To the company itself, this fact provides the ability to handle engineering complexities and planning challenges. Furthermore, the combination between development and execution enables the company to streamline the construction process and offer new apartment buyers particularly attractive prices.
Owns Lands Across Israel
The company started its operations as a company for marketing lands across Israel, and as a result it currently owns extensive lands in northern Israel which are leased and rented to farmers. Alternatively, the company is promoting the rezoning of these lands for the construction of commercial areas. In addition, the company owns yielding properties in central Israel, most of which are in Petach Tikva and with a few in Tel Aviv.
Deep-Rooted Family of Hometowners
While Kata Development was founded by Rafi Kata, he is succeeded by his sons, Ben and Lior Kata, and in certain cases the company also cooperates with other companies which are owned by members of the extended family. All of the Kata family member are natives of Petach Tikva and our proud to be builders of this renewing city. Kata Development is an living example of real workmen who never fear hard work and work long hours every day to promote the projects which are entrusts with the company in the best manner and to the customers satisfaction. The company has a lean management which is accompanied by first-tier consultants and external professionals including economists, lawyers, appraisers, construction supervisors, engineers and work managers.
The Customers' Personal Assurance as a Top Priority
The company set itself a primary guideline which accompanies it in all of its actions – to make the personal assurance of its customers a top priority. In order to do so, the company implements, in each one of its projects, a comprehensive and thorough planning procedure, meticulous insistence on the high execution quality and utilization of high-quality material to create a perfect finish – all with the support of experienced and reliable professionals, and while providing personal service and complying with the schedules. This set of elements provides the company with full control of all of its operations and enables it to development and execute all of its projects on its own.
Notable Projects
Brenda Heights, Petach Tikva: A Tama 38/2 project where 3 old buildings where 16 families resided were demolished, and in their place 2 new buildings with 60 new apartments were built and populated.
Kata in Kfar Ganim, Petach Tikva: A TAMA 38\2 project which includes 3 adjacent buildings, currently under construction, with 72 new diverse apartments. Beit Yahalom (the corner of Trumpeldor and Yahalom); Beit Sapir (56 Trumpeldor St.); and Beit Topaz )51-53 Trumpeldor St.).
9 Leshem St., Petach Tikva: a luxurious 15 floors business hotel, which includes 90 rooms and commercial areas. The hotel will be constructed in the heart of Petach Tikva's high-tech center with close proximity to the train station and the largest leisure complex in the city.
34 Yitzhak Sade, Petach Tikva: A Pinui-Binui project where the company would demolish an old townhouse with 4 entrances and 24 apartments, and rebuild a new 19-story tower with commerce areas and 90 apartments with a diverse mix. The project is located in the Ramat Werber Neighborhood.
19 Jabotinsky, Petach Tikva: A Pinui-Binui project which is located on the main road of Jabotinsky through which the Red Line of the light rail would pass. In the framework of this project the company is expected to demolish 3 old townhouses where 36 families reside currently, and build in their place, in a mix-use model, two new buildings with 132 new apartments, commerce areas, offices and public buildings.

Photo Gallery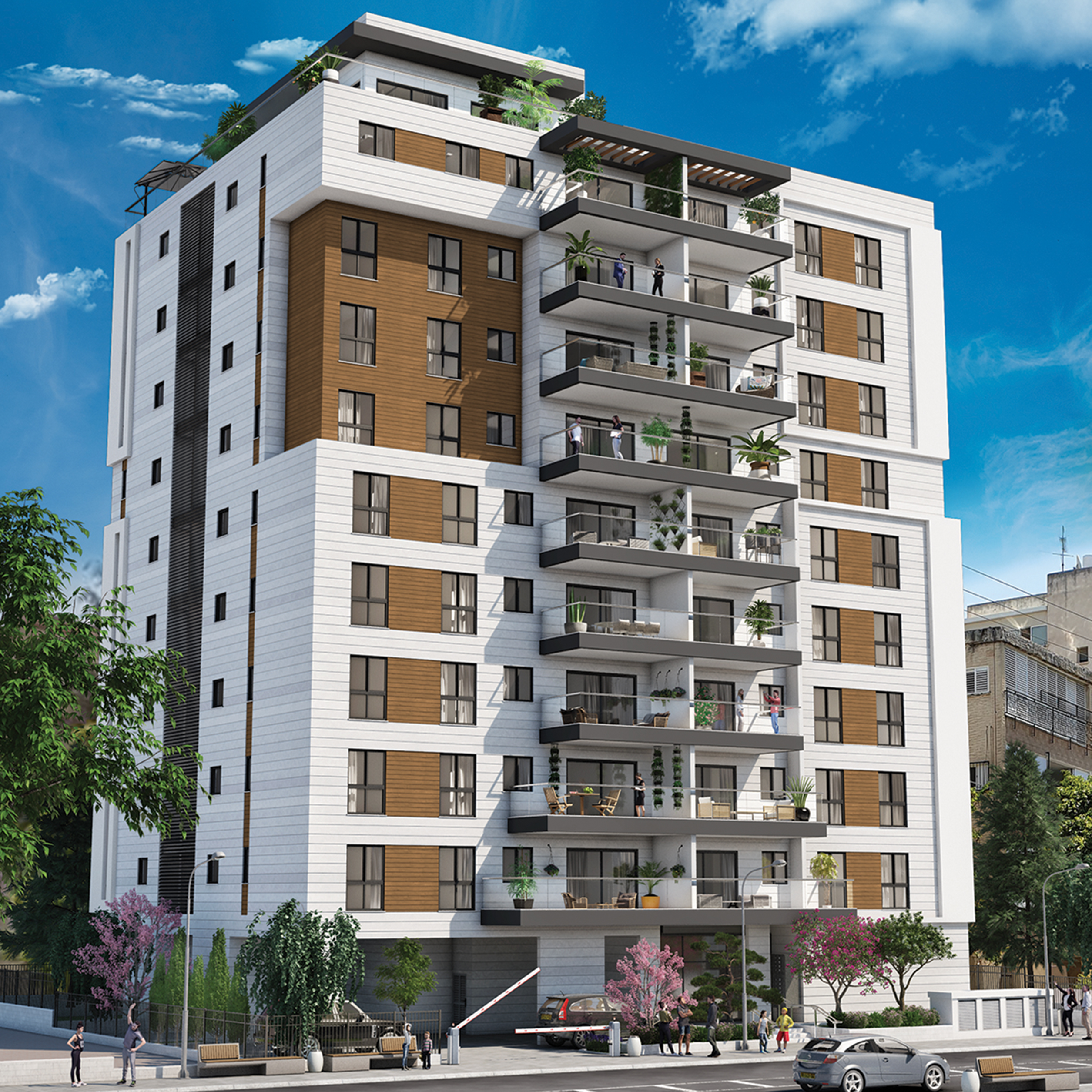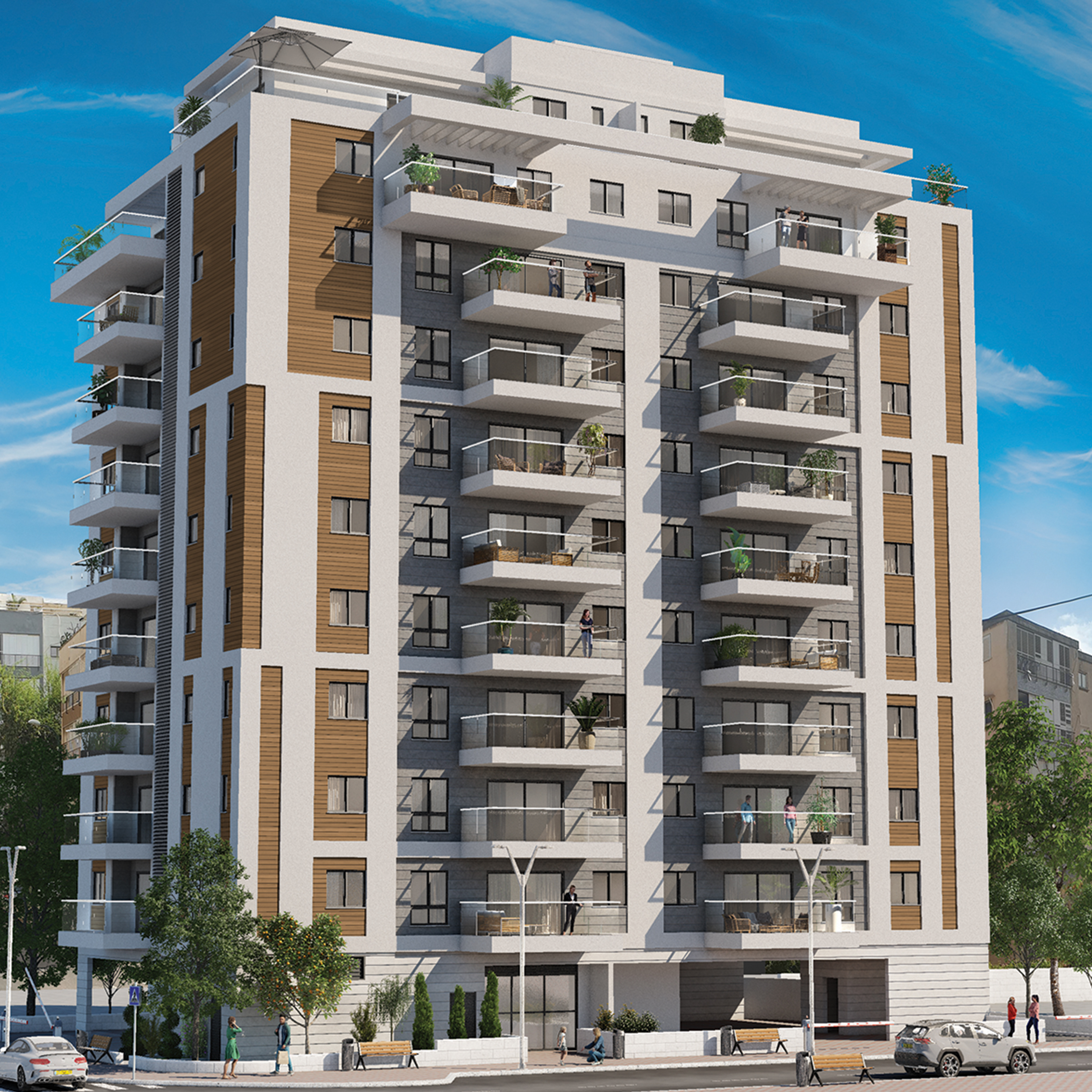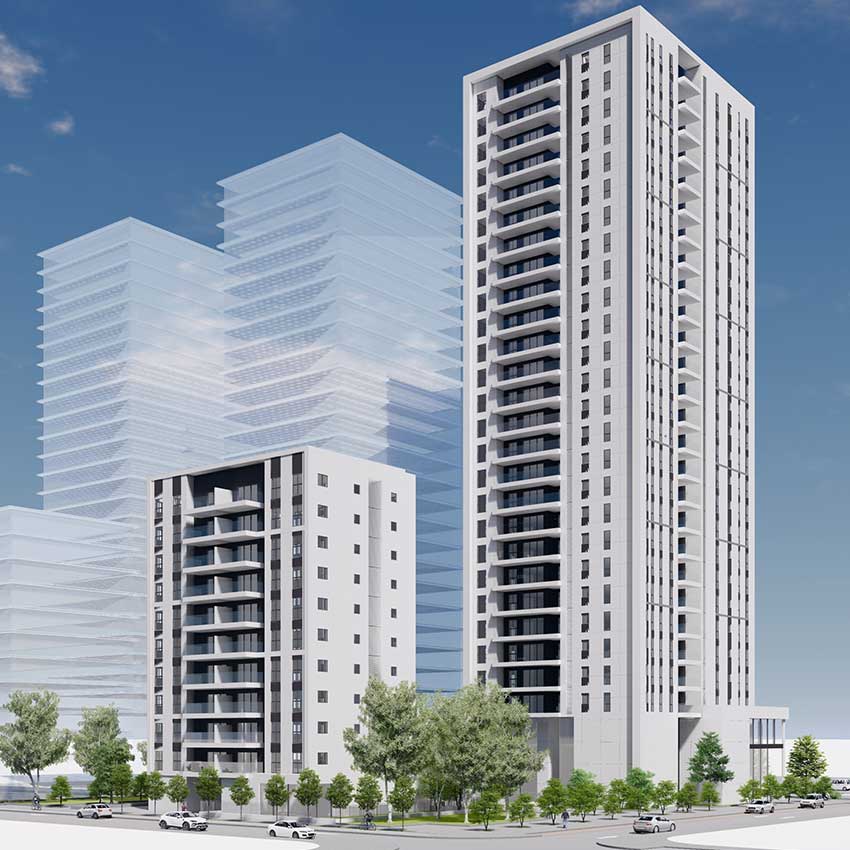 1Jabotinsky St., Petach Tikva 19
pr photo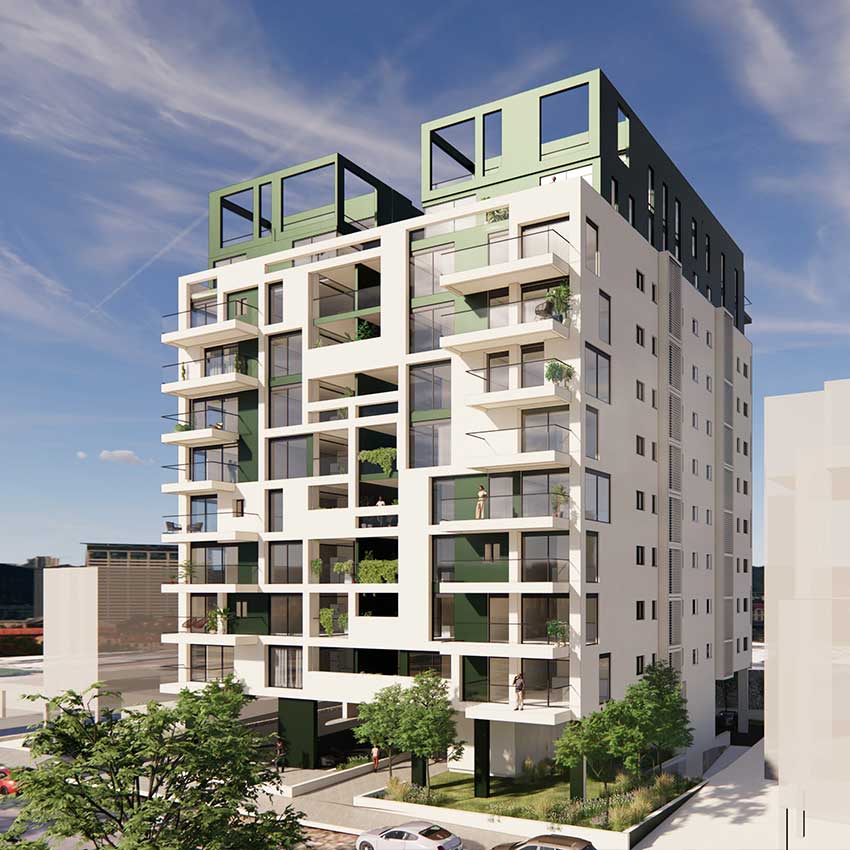 Selant St., Petach Tikva 58-60
PR Photo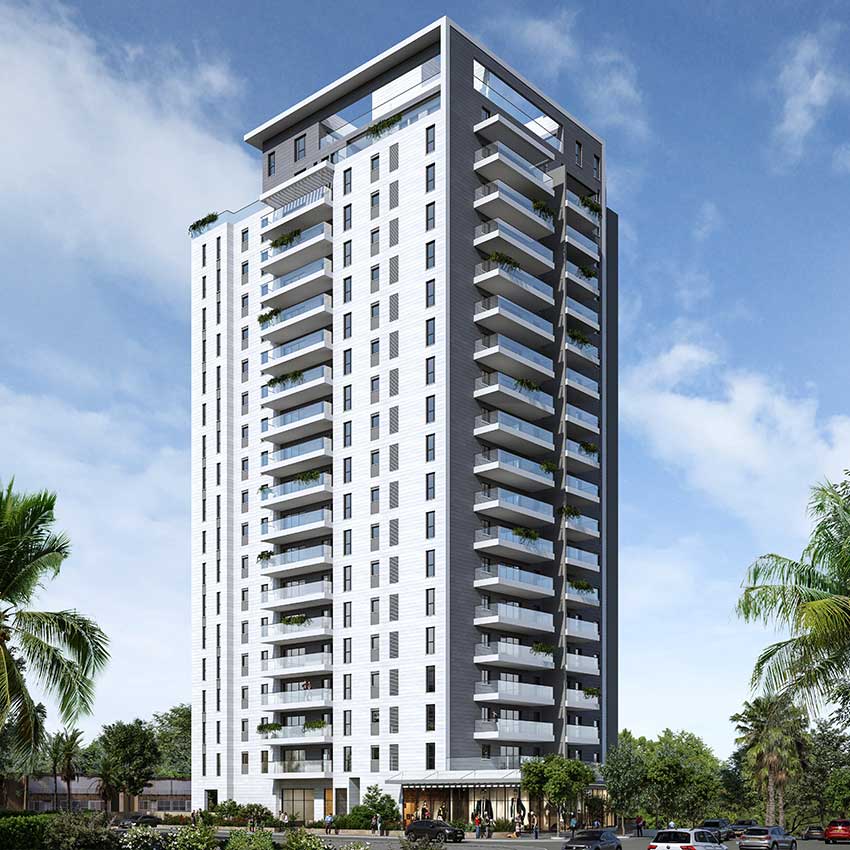 Itzhak Sade St., Petach Tikva 34
pr photo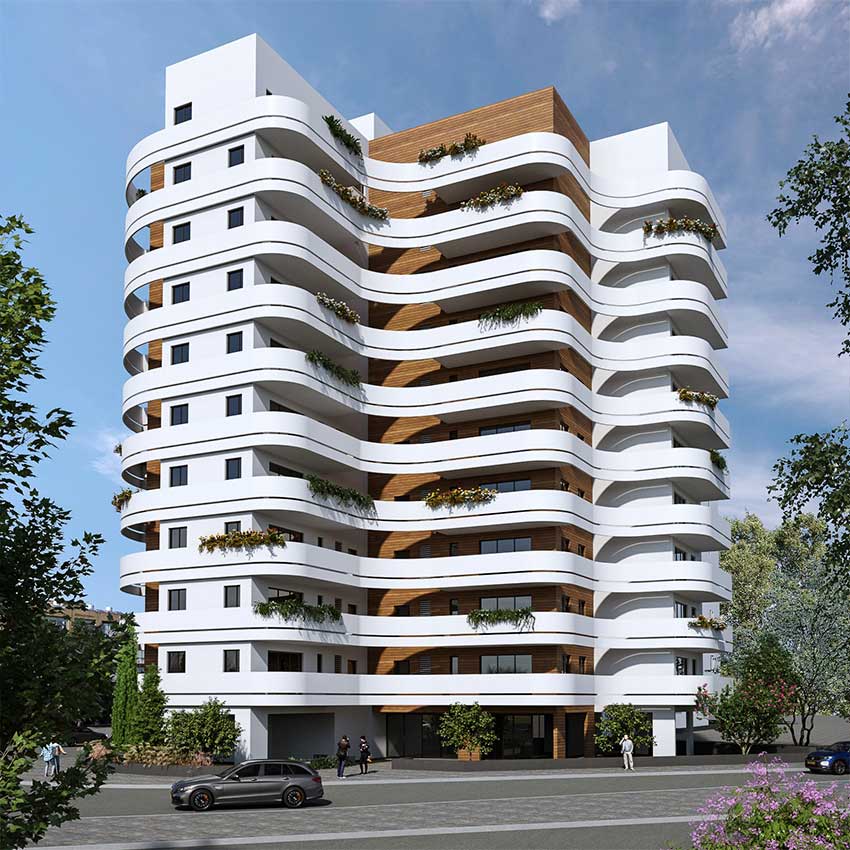 Krol St., Petach Tikva 5-7
pr photo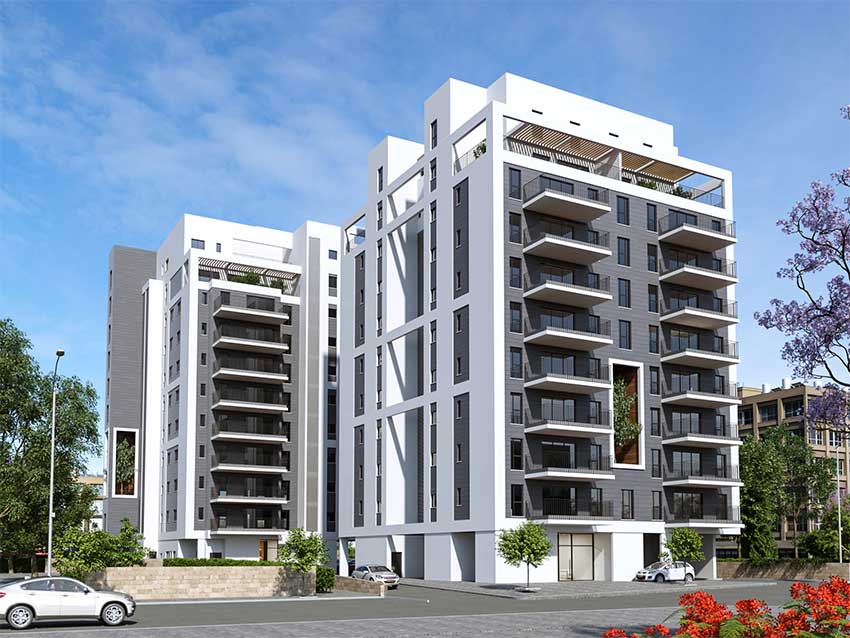 Kaplan St., Petach Tikva 39-41
pr photo