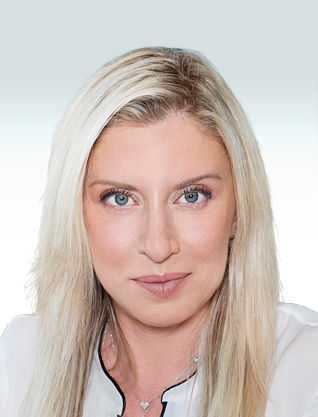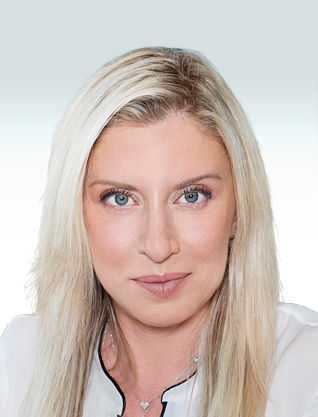 Ruth Dayan Wolfner
Founder and Owner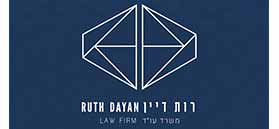 Ruth Dayan - Law Firm
Law Firm specializing in Family Law and Mediation including Divorce, Wills and Inheritances
| | |
| --- | --- |
| Year of Birth: | 1969 |
| Email: | [email protected] |
| Fields: | Family Law including Divorce, Wills and Inheritances. |
| Position: | Founder and Owner |
| Education: | LL.B., Tel Aviv University; B.A., Criminology, Sociology and Anthropology, Bar-Ilan University. |
| Member in: | Israel Bar Association (1997), Notary (2011). |
| Books Authored: | The Israeli Guide to Divorce (2003). |
| Languages: | Hebrew, English, French |
What are the firm's most significant strengths in your eyes?
The invincible combination between the human touch and the uncompromising professionalism. The firm combines a quality legal team which dedicated itself to acting for each and every client in the most thorough and quality way from the legal point of view and the human point of view. The firm aspires to provide clients with the best legal handling that will lead to achieving the aims that it has set for itself from the moment it accepted to act on behalf of the client. Directing the client to targets that will enable the best possible life after the difficulties of the divorce crisis is part of the firm's human understanding and ability to see each client as a complete person rather than just a legal case.
What are the main measures carried out recently that will lead to the strengthening of the firm in the coming years?
Developing fundamental and detailed work procedures aimed at managing cases in the most optimal and thorough manner ahead of a legal victory. Conducting case management workshops for the entire legal team and convening office meetings for the purpose of brainstorming on a regular basis, while discussing each and every case managed by the firm. Encouraging the legal team to find creative solutions for every legal issue on the agenda and devoting time for setting an appropriate strategy for each and every phase of managing proceedings.
What are the firm's main challenges in the coming years?
To continue and to lead in the field of family law, to achieve worth legal accomplishments, and record more and more legal victories. The firm has a team of 8 lawyers, and aspires to expand the legal team and add at least two more positions by the end of 2014. Having a major legal team allows the provision of personal attention and first class handling for each and every client.
What advice would you offer a lawyer who is starting out?
Not to compromise on thoroughness and professionalism. To delve deeply into reading about legal material and rulings every time that a legal question comes onto the agenda, to read extensively about laws and regulations, to keep up to date with every new ruling, and not to be concerned about bringing up creative and innovative claims.
What is important to remember even in difficult times?
The clients in the area in which we are involved are in the throes of one of the most difficult periods of their lives. It is important to remember that during times of distress your fate is in your hands and that a crisis is an opportunity to build something new and better. Our ability to control our lives and make the right choices allows us to build a better future and frequently the divorce process is an opening to a much better period than that which preceded it.