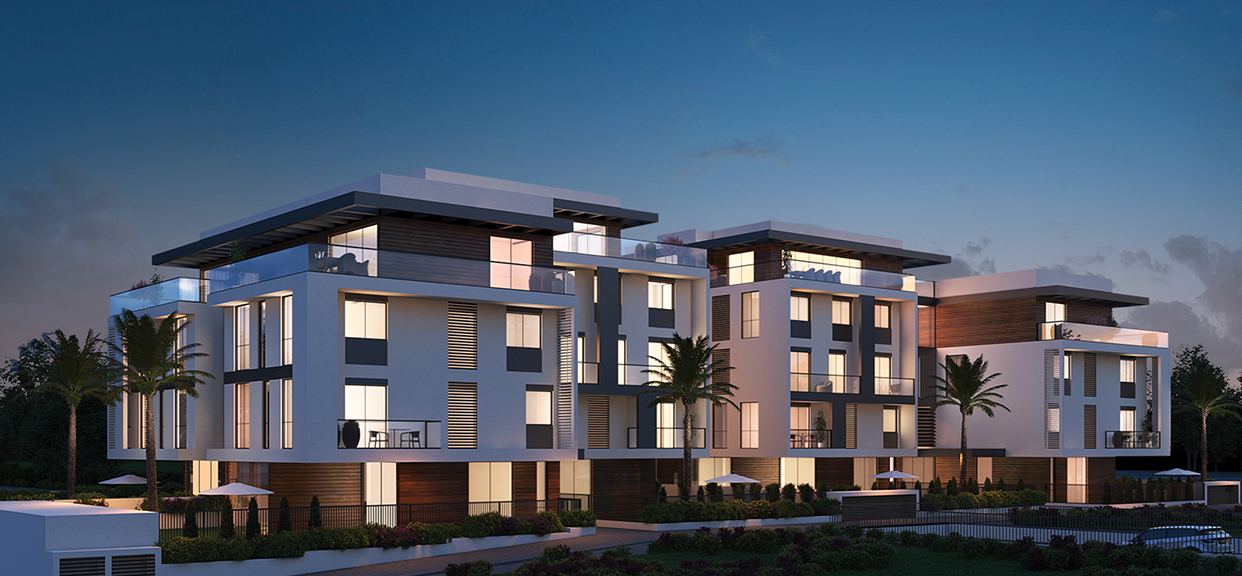 Company's Profile

Company Executives
Shaul Shtekler

Owner and Founder

Shatban Inc.

Adv. Chen Shtekler

Legal Council

Shatban Inc.

Sarit Shtekler

Financial Manager

Shatban Inc.
Leading Executives
Erez Sapani Director of Marketing & Business Development
Omer Shaked Chief of Operations
Avraham Harari Director of Sales & Public Relations

About Shatban Inc.
Shatban Inc., is a veteran, leading company in the field of initiation and contracting that specializes in Urban Renewal of residential buildings according to TAMA 38/2 (NOP 38), and is among the first companies in Israel to have conducted projects involving demolition and reconstruction according to TAMA 38.
The company's numerous successes, its top-tier reputation, and its proven liability stem not only from its years' long experience but also from the extensive knowledge it holds, by being both a contracting and an entrepreneurial corporation, which insists on uncompromising quality of construction in every project it spearheads.
Shatban is run by Shaul Shtekler, a contractor and entrepreneur with 30 years experience, a member of the Israeli Association of Builders and the Organization of Contractors and Masons (Tel Aviv branch, as a member of the oversight committee). Shaul acts both as a contractor and as an entrepreneur, and his operations include several construction realizations, which include contracting (execution), entrepreneurial work, combination deals, and demolition-reconstruction (Pinui Binui) deals.
Focusing on the Tenants
The welfare of the residents is always at the crux of the company's activities, which advocates personal and dedicated treatment of tenants. This particular strength of the company is manifested in the fact that Shatban will always focus on the benefit of the residents, even at the expense of the company's profits. This comes from intimately understanding that when purchasing an apartment, the future residents make the biggest financial decision of their lives. Therefore the company will always strive to do best by its clients.
Entrepreneurship and contracting company
In the course of its activities, the company works on initiating and investing in real estate projects, planning, consulting and liaising with local authorities.
Shatban specializes in "Evacuation-Reconstruction" (Pinui Binui) deals, combination deals, Israel Lands Authority (Rami) tenders, private lands, ground-floor villas, and commercial buildings. Since the company serves both as the entrepreneur and the contractor, its clients enjoy the peace of mind that stems from the company's responsibility for construction which is characterized by a living experience of the highest standards.
The projects are designed and built in cooperation with leading professionals and architects.
Financial Stability
As a company with years of experience in its fields of operation, Shatban enjoys complete financial stability. All projects are accompanied by leading banks in accordance with the Law on Apartment sales and purchases with a fully guaranteed Law on Apartment sales. The peace of minds that our clients enjoy, alongside the uncompromising quality for which Shatban's projects are known, serve as the primary benefits rendered unto its clients.
Prominent Projects
Under Development
Nizana 18, Givatayim; Reines 12, Givatayim; Le'an 5, Ramat Gan; Kakal 23, Givatayim; HaKnesset 31, Givatayim. Haknesset 31, Givatayim; Weizmann 4, Givataim, HaMatmid 11, Ramat Gan.
Project Under Construction
New Kernitsi (Kernitsi HaChadasha), Ramat Gan – A unique boutique project that offers two 5-story buildings, which include only 20 apartments. The project, which defines new standards, was planned by the leading architect Rani Zis. The apartments were planned while fully using the space, boasting high ceilings and high-quality details, which create a prestigious living experience of complete and utter pampering. The mix of premium apartments offers a rooftop duplex with large terraces which offer an open view, and a garden duplex with a private elevator and a large garden, which create the feeling of a private home.
29-31 Golomb St., Givatayim - one of the best known and highest quality quarters of Givatayim hosts a 6 story building, featuring a variety of apartment sizes of high-standards, offering high quality of life in a quiet and green environment, one of the best school districts in the country and rich community activities near green parks.
Populated Projects
34-36 Bar Kochva St., Ramat Gan - this high-quality boutique project includes two 8-story buildings with only 2 apartments per floor and a penthouse floor, near the luxurious Marom Nave quarter, near a park.
4-6 Mordei HaGetaot St., Givatayim - located in the prestigious and well-established Borochov quarter, this project includes 2 boutique edifices with 4 to 5 room apartments, and a penthouse floor.
6 HaShushan St., Ramat Gan - a unique boutique installation which includes 21 housing units, is situated at the heart of a quiet, Ramat Gani neighborhood, in a pleasant and modern community setting.
A unique project on 15 Mordei HaGatoat St., in the course of which a 7-story building was built, featuring a swimming pool and a gym.
Hafetz Haim 23, Tel Aviv; HaSne 7, Ramat Gan; Gnesin 26, Givatayim; HaMeorer 5, Givatayim; Amal 8, Givatayim; Barkay 7, Ramat Gan; Kedma 7, Ramat Gan; Tarpab 17, Ramat Gan; Nahal Itzchak 37, Tel Aviv; Ahalihav 10, Ramat Gan; Yehuda 8 Ramat Gan; Tarpab 19, Ramat Gan; Rishonim 21, Ramat Gan; Rosh Pina 38 Ramat Gan; Ein Gedi 4, Givatayim.

Facebook Updates

Photo Gallery
15 Mordei HaGetaot St.,Givatayim
pr photo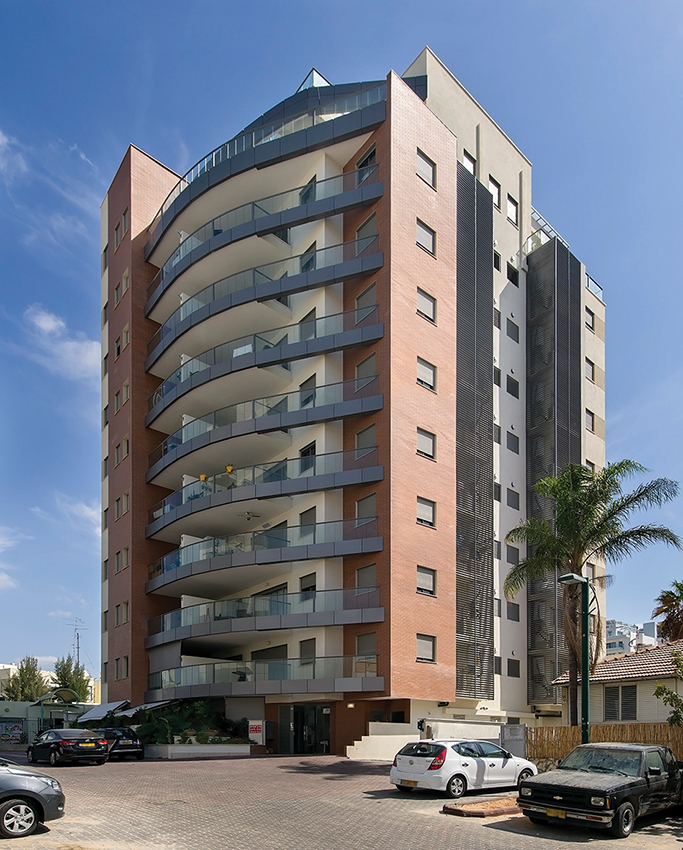 Sanhedrin, Ramat Gan
pr photo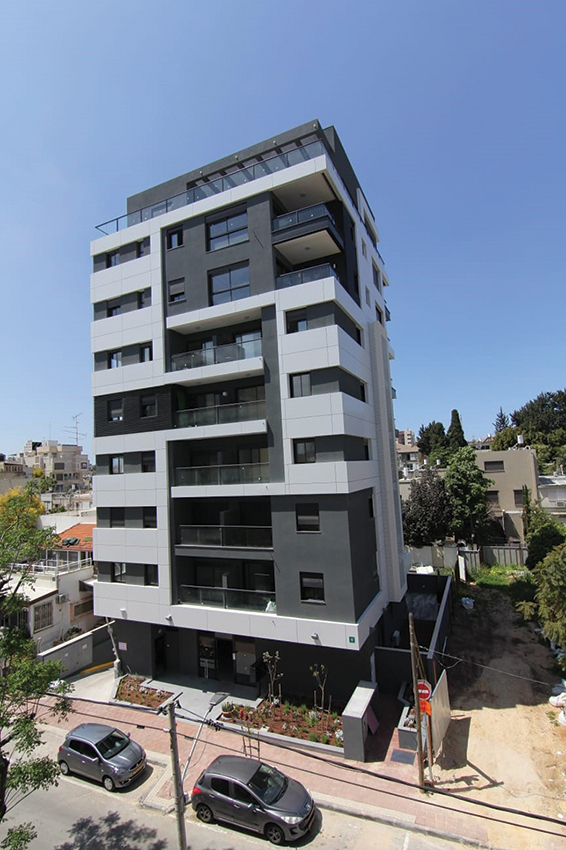 6 HaShushan, Ramat Gan
pr photo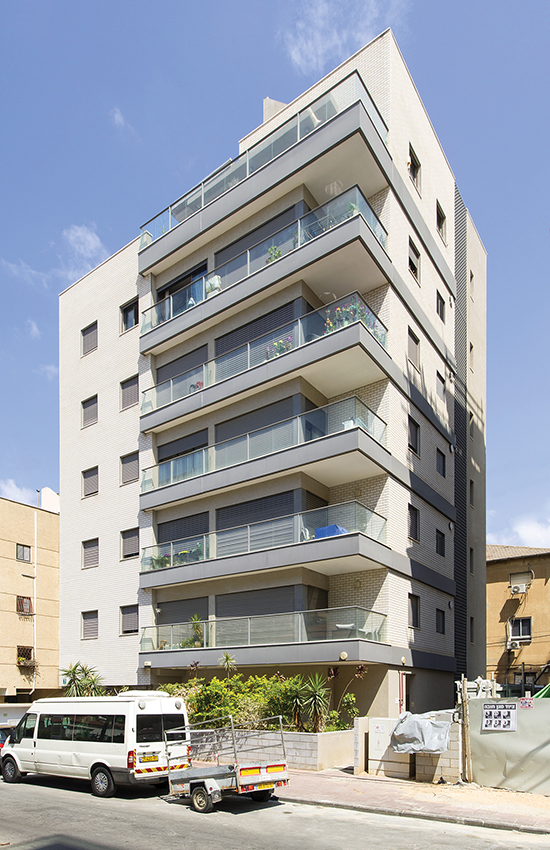 15 Mordei HaGetaot St., Givatayim
pr photo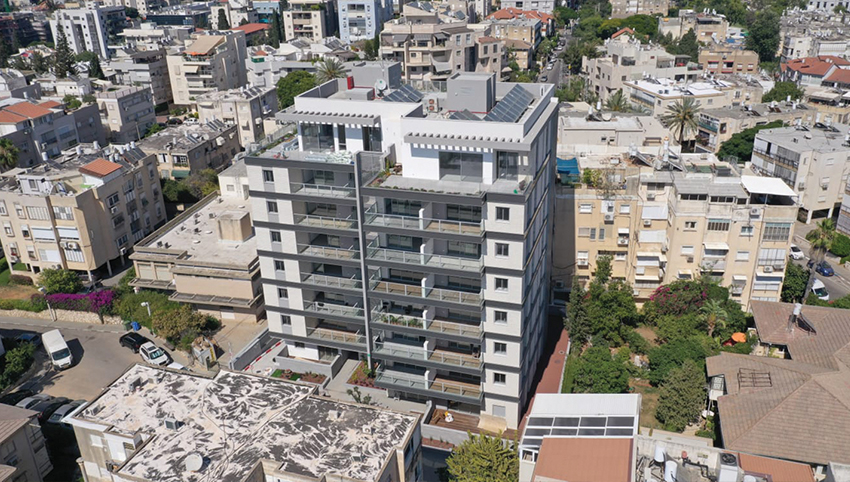 Mordei HaGetaot St., Givatayim
PR Photo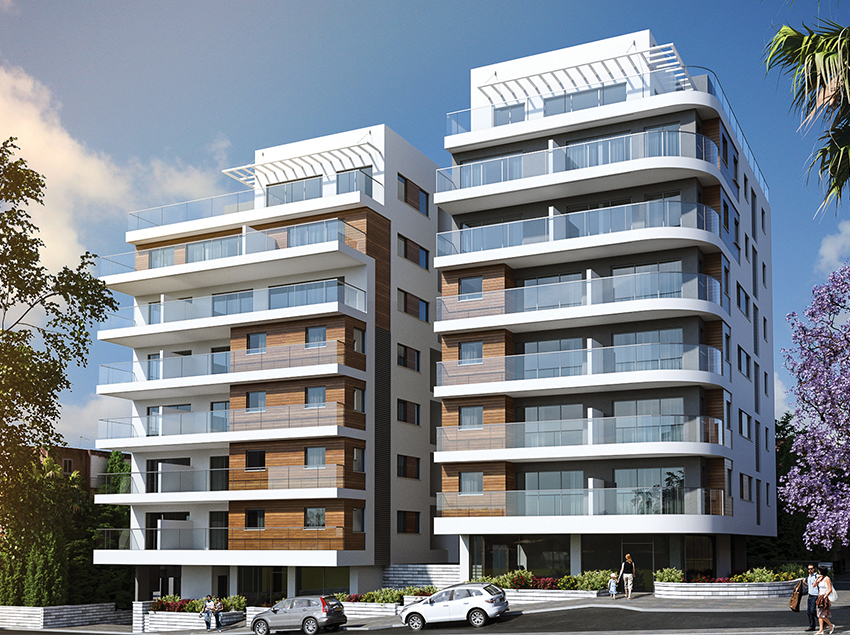 29-31 Golomb St., Givatayim
PR Photo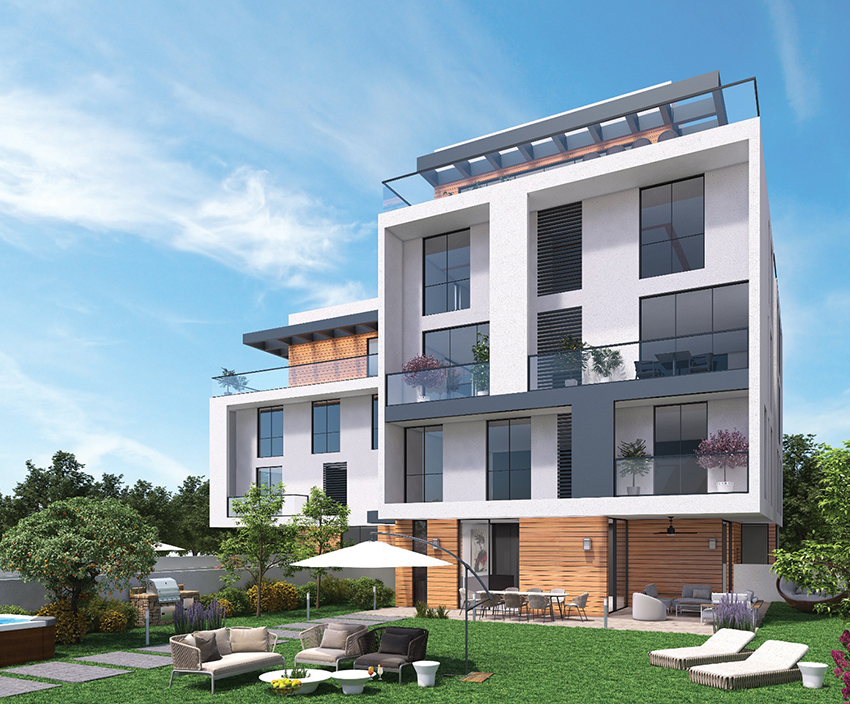 New Krinitzy, Ramat Gan
PR Photo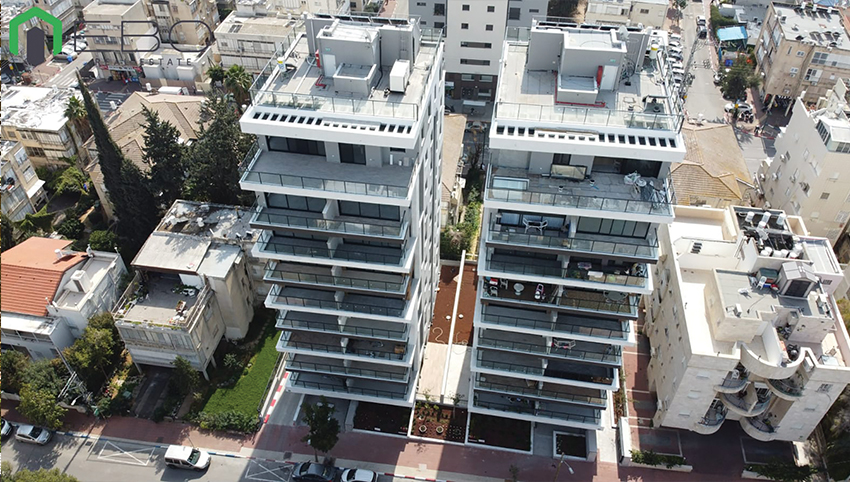 Bar Cochva St., Ramat Gan
PR Photo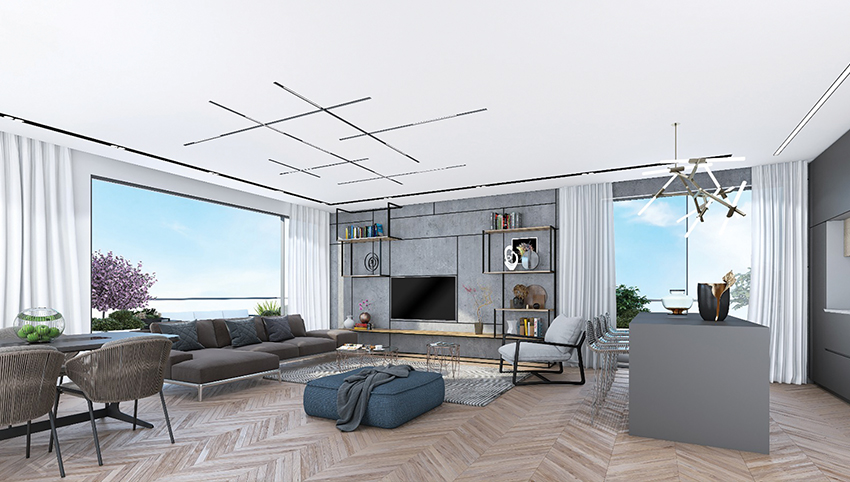 New Krinitzy, Ramat Gan
PR Photo

Facts & Numbers


5
Total Projects before building permit

4
Total Projects after building permit