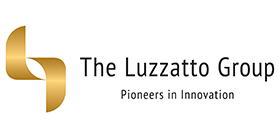 The Luzzatto Group
Intellectual Property Services including Patents, Trademarks and Designs, Litigation

Company's Profile
Established:
1869
Line of Business:
Intellectual Property Services including Patents, Trademarks and Designs, Litigation
Address:
Tel-Aviv Office: 4 Berkowitz St. Museum Tower, 22nd Floor Tel-Aviv 6423806
Omer Office: Omer Industrial Park,
9 HaGat St., Omer 8496500
Phone:
972-73-2262626
Fax:
972-73-2262627

Company Executives

About The Luzzatto Group
The Luzzatto Group is the leading intellectual property group in Israel. Since 1869, the Group has helped companies, inventors, and entrepreneurs protect their intellectual property and fulfill the potential of their innovation. The Group brings five generations of expertise to cutting-edge start-ups and established Fortune 500 companies alike, both in the Start-up Nation and worldwide.
The IP division, which includes the patent law firm Luzzatto and Luzzatto and the Luzzatto Law Firm, helps individuals, start-ups, companies, and multinational corporations protect their intellectual property.
Luzzatto and Luzzatto Patent Attorneys
The firm combines uncompromising innovation with a 150 years old tradition, passed on from father to son and daughter for five generations - from Italy to Israel. L&L combines a unique family tradition with professional expertise in a broad range of sectors at the forefront of breakthrough technologies in life sciences, communications, Internet, high-tech, agrotechnology, nanotechnology, electronics, cybersecurity, food-tech, and more.
Patents: L&L handles patent registration in Israel and abroad. The firm's services include patentability analyses, patent searches, drafting patent applications, and patent prosecution in Israel and foreign offices.
Trademarks: The dynamic L&L trademark department advises on obtaining and preserving rights in Israel and abroad. In an increasingly competitive landscape, which sees many new products and companies enter the Israeli market, the firm is regularly involved in cases that impact the commercial future of valuable products.
Designs: L&L's design department handles the protection of industrial designs. The firm's team of experienced attorneys draws on its vast experience handling design registration to protect designs in diverse fields, both for private designers and companies.
IP Litigation: L&L is also active in litigation proceedings before the Israeli Registrar of Patents and the Israeli courts concerning patents, trademarks, and designs, in Israel and abroad. When desirable, the firm's teams work together with the Luzzatto Law Firms of the Luzzatto Group. The extensive technical and scientific knowledge of the professional team of the firm is one that enables the management of complex technology-oriented litigation cases.
Other services: L&L engages in all aspects of intellectual property, including due diligence, freedom to operate analyses, opinions, licensing and commercialization of intellectual property rights, and instructing overseas associates - all done with a forward-looking intellectual property strategy.
Luzzatto Law Firm - Intellectual Property and Commercial Law
The Luzzatto Law Firm combines a rich family tradition of legal practice dating back to 1869 with a dynamic and modern approach to meet the needs of our changing reality. Building on vast legal and litigation experience, the firm protects its client's intellectual property and advises them regarding legal aspects of their commercial activity - helping them take their business, inventions, creations, and ideas to the next level. In addition to its expertise in intellectual property, high-tech, and technology, the firm provides legal services pertaining to commercial law, offering broad services to its clients.
Enforcement and Protection of Intellectual Property Rights - L&L provides legal counsel and litigation services in all areas of intellectual property, as well as regarding negotiation, commercial torts law, communications and internet law, commercial agreements, and more. The firm specializes, inter alia, in intellectual property rights enforcement and protection, and maintains an ongoing, dynamic relationship with its customers, including handling takedown notices and procedures for online infringements, seizing infringing products in cooperation with Customs and various government authorities, and in cooperation with private investigators.
High-Tech and Technology - The firm provides ongoing consulting services to technology and high-tech companies, including due diligence reviews during acquisitions of Israeli companies by foreign or domestic entities. The firm also provides services to investors in the high-tech community, including VC's, accelerators, etc.
Litigation - The firm represents a wide range of clients in complex legal proceedings, as well as in matters concerning cross-border litigation. It has extensive experience in managing complex disputes outside the court, such as arbitration proceedings. When desirable, LLF works alongside the Group's patent law firm in complex patent litigation, as well as trademark and design litigation.
Commercial Law - The firm handles all aspects of commercial law, assisting clients in commercial contracts, including founders', investment, confidentiality, non-competition, distribution, franchise, production, agency, technology transfer, marketing, and sales promotion, security, commercialization, and research and development agreements.
Corporate Law - The firm advises on a wide range of transactions, including M&As, joint ventures, venture capital, and corporate governance.
Copyright and Apps Protection - The firm advises the creator from the initial stage (which say is the most important) - the concept stage. At this stage, it is essential to know what the possible protection options are available. The firm's team also advises in the field of Internet and copyright law and specializes in drafting agreements and legal documents. The firm also deals with copyright registration, trademarks and domain names, and dispute resolution in these areas.
Breeders' Rights - The firm's lawyers advises companies in the field of development and cultivation of new plant varieties about the protection and commercialization of breeders' rights in Israel, as well as the drafting of license agreements for the production and marketing of protected agricultural products.
Industries and Clients
The Group provides services to a variety of Israeli and international clients, including multinational companies, some of the largest pharma corporations in the world, industrial companies, the defense industry, kibbutz industrial companies, small and medium-sized companies, entrepreneurs, designers, start-ups, technology incubators, academic researchers and university commercialization companies. The Group's teams specialize in all technological and industrial areas, including high-tech, life sciences and medicine (biotechnology, pharmaceutical chemistry, molecular biology, medical devices), electronics, AI and software, telecommunications, Environment, Agrotech, Energy, Cyber, FoodTech, etc. The Group gained international reputation and knowledge in these fields, working with leading clients in Israel and abroad.

Photo Gallery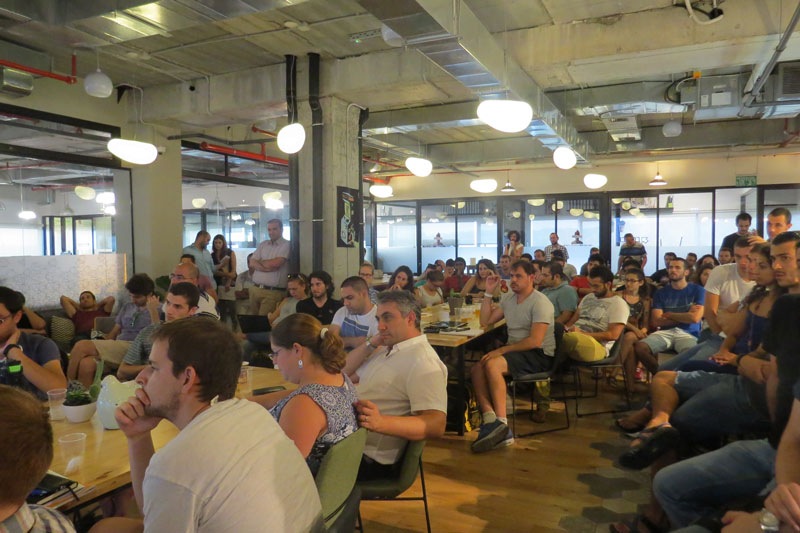 Luzzatto & Luzzatto Patent Attorneys | PIC 1
PR Photo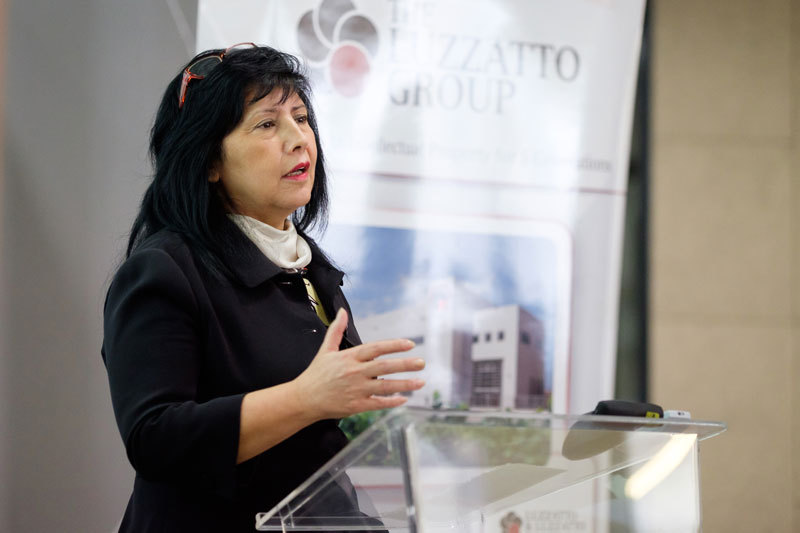 Luzzatto & Luzzatto Patent Attorneys | PIC 2
PR Photo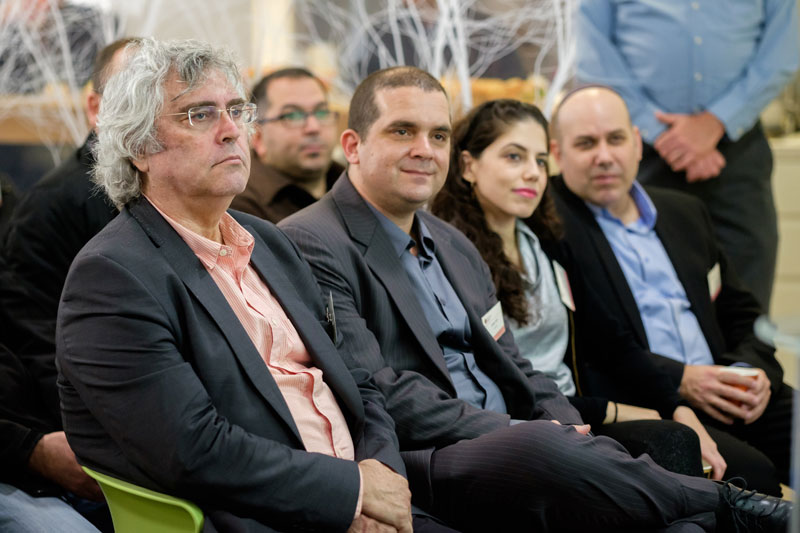 Luzzatto & Luzzatto Patent Attorneys | PIC 3
PR Photo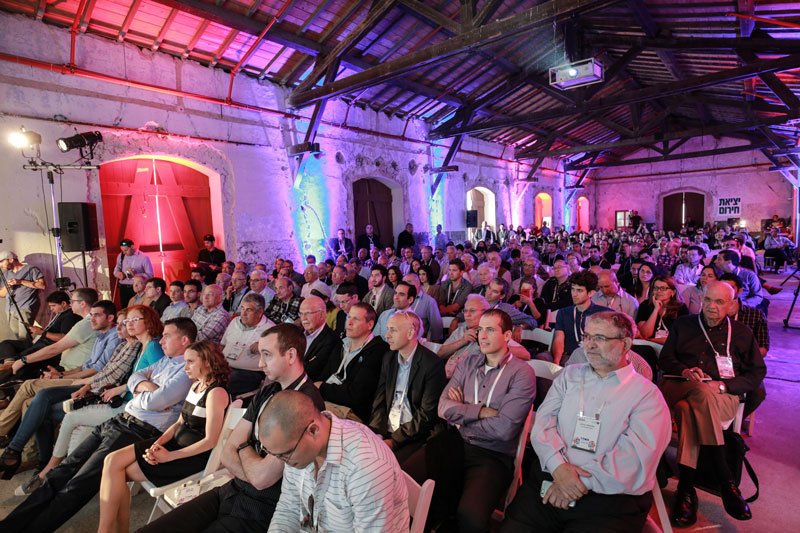 Luzzatto & Luzzatto Patent Attorneys | PIC 4
PR Photo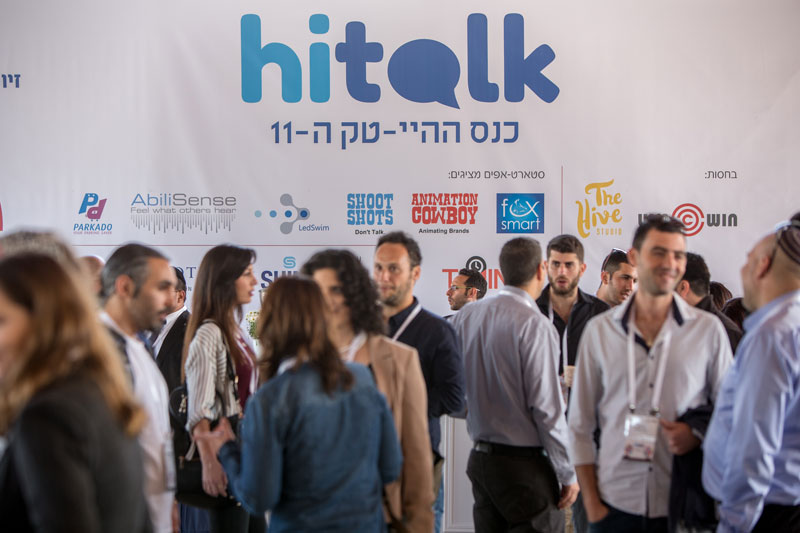 Luzzatto & Luzzatto Patent Attorneys | PIC 5
PR Photo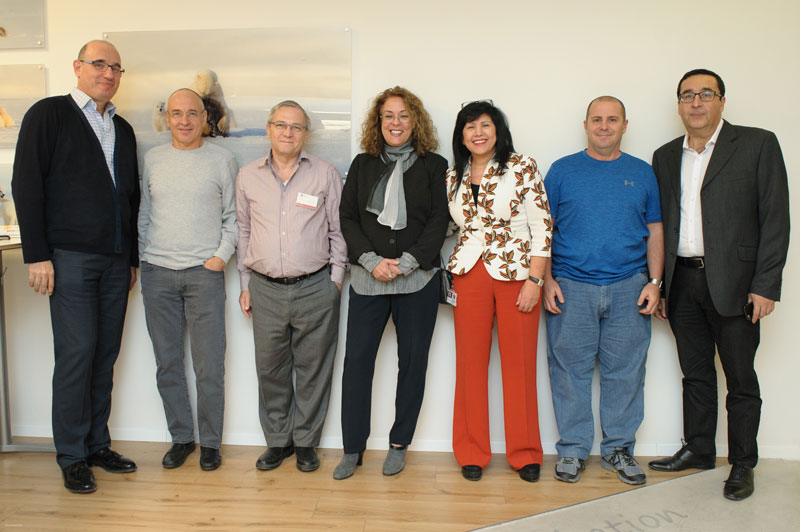 Luzzatto & Luzzatto Patent Attorneys | PIC 6
PR Photo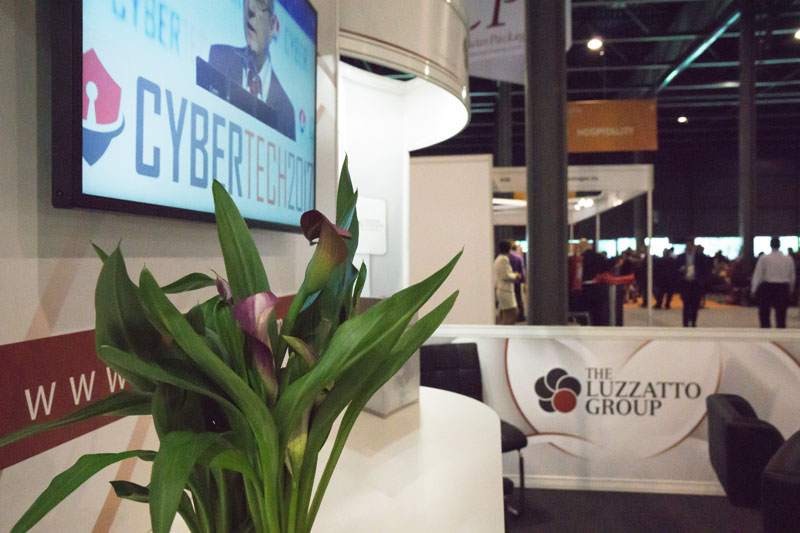 Luzzatto & Luzzatto Patent Attorneys | PIC 7
PR Photo
Luzzatto & Luzzatto Patent Attorneys | PIC 8
PR Photo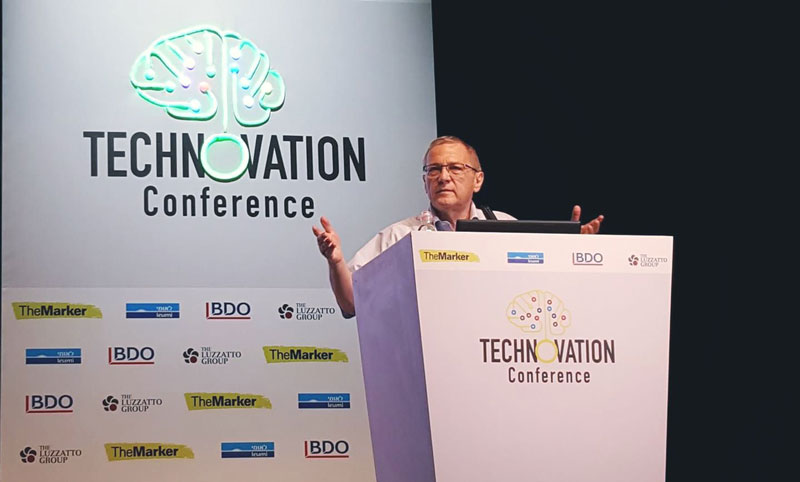 Luzzatto & Luzzatto Patent Attorneys | PIC 9
PR Photo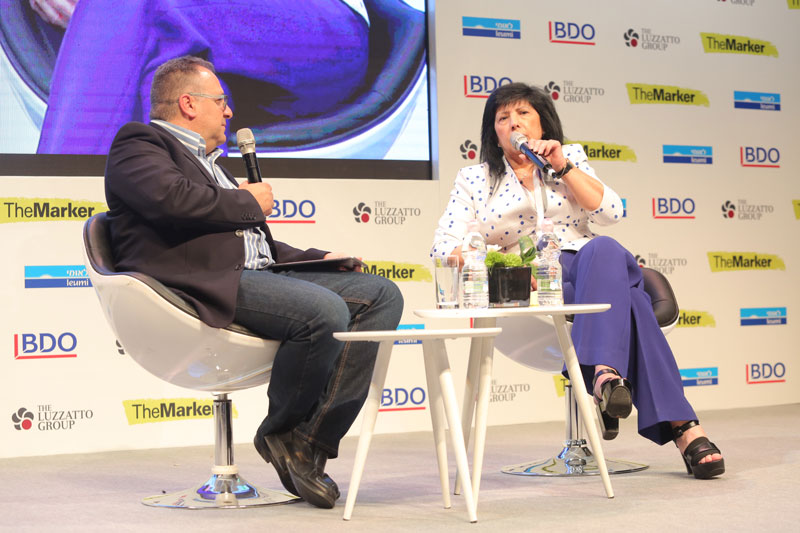 Luzzatto & Luzzatto Patent Attorneys | PIC 10
PR Photo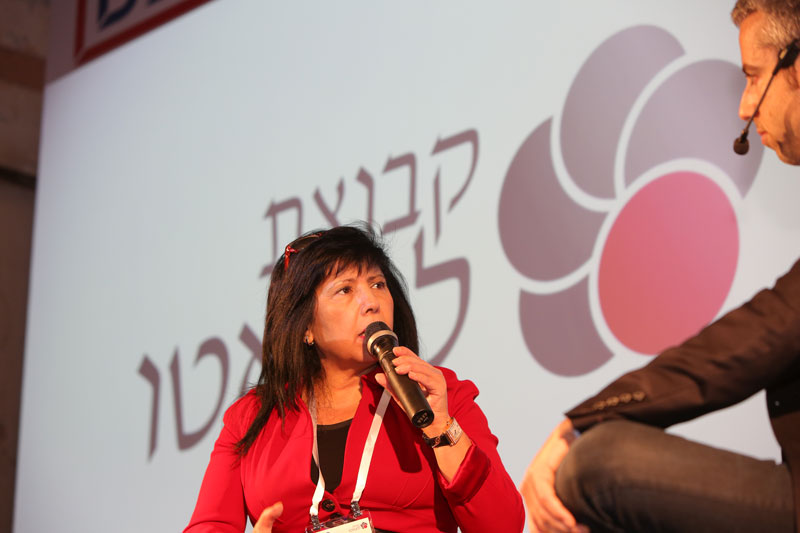 Luzzatto & Luzzatto Patent Attorneys | PIC 11
PR Photo

Publications