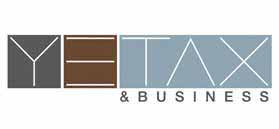 Yaron-Eldar, Paller, Schwartz & Co. Law Offices
Tax (Civil and Criminal); Trusts and Family Wealth Management

Company's Profile
Established:
2013
Line of Business:
Tax (Civil and Criminal) Trusts and Family Wealth Management
Address:
Central Branch:
13th Floor, HaShahar Tower, 4 Ariel Sharon St., Givatayim 5320045
Haifa Branch:
33 Hanamal St. P.O.B. 33966, Haifa 3133901
Phone:
074-7339222
Fax:
074-7339223

Company Executives
Tali Yaron-Eldar

Managing Partner

Yaron-Eldar, Paller, Schwartz & Co. Law Offices

View Profile

Tali Yaron-Eldar

Rany Schwartz

Partner

Yaron-Eldar, Paller, Schwartz & Co. Law Offices

View Profile

Rany Schwartz

Roy Paller

Partner

Yaron-Eldar, Paller, Schwartz & Co. Law Offices

View Profile

Roy Paller

Gilad Ben-Ami

Partner

Yaron-Eldar, Paller, Schwartz & Co. Law Offices

Amit Gottlieb

Partner

Yaron-Eldar, Paller, Schwartz & Co. Law Offices

Sivan Henik

Partner

Yaron-Eldar, Paller, Schwartz & Co. Law Offices

Osher Harush

Partner

Yaron-Eldar, Paller, Schwartz & Co. Law Offices

Yossi Baruch

Partner

Yaron-Eldar, Paller, Schwartz & Co. Law Offices

About Yaron-Eldar, Paller, Schwartz & Co. Law Offices
Yaron-Eldar, Paller, Schwartz & Co. is a boutique law firm specializing in the various tax sectors, both in Israel and abroad. Furthermore, the office has specific expertise in the trusts sphere. A deep understanding of the firm's staff In the business world both domestic and International, together with experience and expertise in all tax sectors, enables the firm to provide the firm's clients with unique and creative tax solutions which affords us the ability to offer our clients unique tax solutions that provide a broad perspective on how to deal appropriately with tax authorities. The vast amount of knowledge we have gained over the years, alongside the extensive experience of the firm's staff has, enables the firm to provide advice, guidance, and quality legal representation to our many and diverse clients - public and private companies, international corporations, start-ups, individuals, importers, and third sector entities.
Our Partners
Advocate Tali Yaron-Eldar has served as Head of Israel's Income Tax Authority and during her tenure led the most extensive and substantial tax reform in Israel's history. She has also served as Chief Legal Advisor of the Customs and Value Added Authority. After retiring from the public sector, Yaron-Eldar began to accumulate wide-reaching business and legal experience in the private sector. In recent years she has developed unique expertise in family wealth management and trust fund planning.
Advocate Roy Paller heads the Haifa branch of the firm with many years of experience in representing clients from the business and private sectors, from transaction planning stages, representation in assessment procedures and representation in all legal cases. Adv. Paller has been accompanying his clients for many years and provides them with a comprehensive legal response.
Advocate Rany Schwartz specializes in civil and criminal litigation, income tax and VAT. In addition, Adv. Schwartz specializes in the value-added tax and customs sector, and among other things, serves as chairman of the indirect tax committee in the Bar.
Advocate Gilad Ben Ami specializes in international taxation and has extensive experience in international tax planning and representation of companies and individuals with cross-border activities in collaboration with various firms around the world.
Advocate Amit Gottlieb Specializes in representing trusts, voluntary disclosure procedures and representing taxpayers with the Israeli tax authorities. Advocate Gottlieb served as chairman of the trusts Committee at the Israeli Bar.
Advocate Sivan Henik specializes In accompanying complex transactions and tax planning, income tax, VAT and real estate tax.
Advocate Osher Harush specializes in civil and commercial litigation. Adv. Harush provides a comprehensive response to office clients whichh requires legal representation.
Advocate Yossi Baruch Brings with him rich experience and legal creativity in the field of civil and criminal litigation of tax law and economic offenses in all legal cases. Attorney Baruch has won a number of principled judgments that are tax milestones.
The Firms' main office is situated in Givatayim, though the firm has two more branches in Haifa and Be'er Sheva. The Firms' staff has extensive experience in the ongoing deliberation with the various divisions of the Israel Tax Authority, as well as vast experience in court litigation. In addition, our firm has extensive international operations while cooperating with tax and other legal firms around the world, as well as familiarity and experience in handling international law.
Practice Areas
Corporate taxation – Legal advice for companies and individuals with respect to: tax planning, representation of companies and individuals in discussions with the tax authority, including requests for tax rulings, structural changes, voluntary disclosure, report amendments and all that is needed in dealing with the tax authority. In addition to the representation in dealing with the tax authorities, our firm deals with legal proceedings against the tax authority in all jurisdictions.
International taxation – Tax planning in international transactions, planning tax structures in various jurisdictions.
Trust and family wealth management – Legal counseling, planning and structuring of trusts, which are used as a tool for managing family capital and intergenerational transfer.
Indirect taxation – Legal advice for businesses or individual, financial institutions, importers and manufacturers in all aspects of indirect taxation, tax planning, legal opinions and representation in various tax assessments vis-à-vis VAT, customs and purchase tax authorities.
Taxation of individuals – comprehensive management of the dialogue with the tax authorities. The Firm handles tax assessments at the stages of appeal, as well as court appeals, the voluntary disclosure process, the rights of returning residents and new immigrants, relocation procedures and the drafting of tax opinions. We are meticulous in our contacts with the taxation authorities while building on our in-depth familiarity with the systemic processes to find a fair, just and efficient solution for every taxpayer who finds himself in discussions with the tax authorities.
Real estate taxation – Planning and accompanying residential and industrial real estate transactions, private acquisitions, acquisition groups, combination transactions, urban renewal (TAMA 38) and real estate projects. The firm provides consulting and tax planning advice, purchase tax, real estate companies and more.
Criminal taxation – Legal advice at all stages of the criminal proceedings in connection with tax offenses, administrative fines, voluntary disclosure, forfeiture proceedings, stages of hearing and representation of taxpayers in criminal proceedings in court.
Litigation – representation before all judicial instances. The Firm has extensive knowledge and proven experience in representing clients in all judicial instances, from the Magistrate's Court to the Supreme Court. The Firm represents its clients in appeals against tax assessments and claims against the Tax Authority, both on the civil and criminal levels. We believe in practical and focused litigation whose purpose is to achieve a just and practical solutions.

Facebook Updates