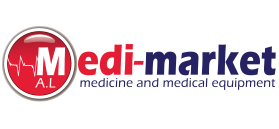 A.L Medi-Market
Importing and Marketing Medicine and Medical Equipment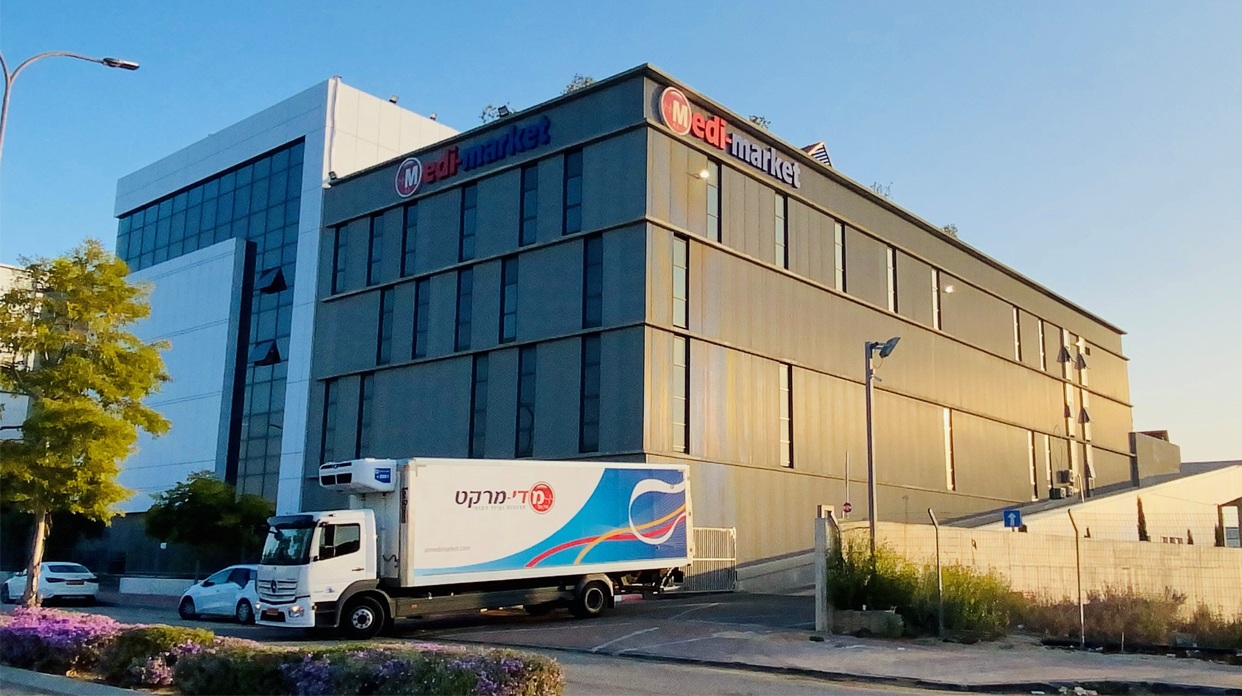 Company's Profile
| | |
| --- | --- |
| Line of Business: | Importing and Marketing Medicine and Medical Equipment |
| Address: | 3 HaKatif St., Emek Hefer Industrial Park |
| Phone: | 972-9-8844451/2/3 |
| Fax: | 972-9-8844919 |

Company Executives
Ron Eyal

CEO

A.L Medi-Market

View Profile

Ron Eyal

Eyal Michalovitz

Deputy CEO

A.L Medi-Market

Anya Michalovitz

VP, Head of Business Development

A.L Medi-Market

Amir Dolev

Business Development, Pharmaceuticals

A.L Medi-Market

Dikla Beret

Head of Drug Registration Department

A.L Medi-Market

Dor Eyal

Analist, Purchase Manager

A.L Medi-Market

About A.L Medi-Market
Medi-Market is a leading company that specializes in importing, marketing and distributing medicine, medical equipment and devices for hospitals, MOHs, government institutes, assisted living complexes, and veterinarian clinics, as well as a wide variety of additional healthcare institutes.
The company's wide array of products, its competitive prices and its reliable high-quality service, position Medi-Market as dominant company which leads the sector in Israel.
The company is licensed by the Ministry of Health to manage a pharmacy and a medicinal commerce house, and maintains European standards GDP and GMP, as well as approvals for operating a special pharmaceutical formulation preparation center (Procedure 132 and Procedure 135).
Medi-Market represents over 25 pharmaceutical companies from across Europe, the U.S. and Canada, both in Israel as well as in the Palestinian Authority.
In the framework of its business contracts with drug manufacturers, the company registered in Israel and in the PA dozens of drugs which are imported regularly and supplied steadily to hospitals and HMOs.
Each month, the company regularly files new product files for registration in Israel, at the Ministry of Health.
Medi-Market's status as Israel's leading drug registrant necessarily increases the competition in the market, which naturally leads to price reductions, as well as to significant cost-saving in public funds (the Ministry of Health's budget).
Medi-Market maintains over 100 drugs that are registered or in registration processes in the Ministry of Health.
Medi-Market's business liaisons with dozens of manufacturers from around the globe position the company as a leading company regarding importing non-registered drugs (Regulation 29C). With the company's relative advantages, Medi-Market became the dominant and competitive player in importing special drugs.
In the medical equipment and devices sector, Medi-Market has signed distribution contracts with dozens of manufacturers from Europe, the U.S. and the Far East, importing a very wide variety of products, including injectors, gloves, bandaging products, diagnostic devices and imaging, among others.
An inseparable part of the company's DNA is its high-quality, uncompromising service to all of its customers, through an automated and accurate logistics system, storage and transport in accordance with the strict instructions of the GDP, close and meticulous supervision by the superintendent pharmacists, who supervise the transportation and control it through advanced technological means, all while maintaining fair prices and fast 24-hour deliveries, as of the order time.

Facebook Updates

Photo Gallery