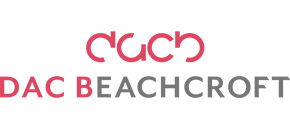 Company's Profile
Established:
1792
Line of Business:
Law Firm
Address:
25 Walbrook
London EC4N 8AF
Phone:
44(0)20 7894 6281

Company Executives
Clarissa Coleman

Partner in Global Complex Commercial Litigation Department, London, DAC Beachcroft LLP

DAC Beachcroft

View Profile

Clarissa Coleman

Sydney Fulda

Partner

DAC Beachcroft

View Profile

Sydney Fulda

Hamza Drabu

Partner

DAC Beachcroft

Clive Garston

Consultant at DACBeachcroft LLP

DAC Beachcroft

View Profile

Clive Garston

Tim Ryan

Partner

DAC Beachcroft

Ilana Gilbert

Senior Associate

DAC Beachcroft

View Profile

Ilana Gilbert

About DAC Beachcroft
DAC Beachcroft is a leading international legal business with offices across Europe, Asia Pacific and Latin America. We partner with our clients to help them achieve sustainable growth and to defend their business and reputation. We do this by taking a tailored approach to providing commercial, transactional, claims, risk and advisory legal services.
We are recognised leaders in Insurance, Health and Real Estate and draw on the knowledge, industry experience and commercial expertise of our outstanding 2,600 lawyers and support colleagues in these sectors and beyond.
The close working relationship we enjoy with our clients has not been built overnight but honed carefully over the last 250 years. This means today our clients can remain confident they have the very best legal expertise available.
ISRAEL DESK
Israel is an important region for DACB and we have a dedicated global business group. DACB Lawyers have advised Israeli clients across a wide range of practice areas and sectors from Aim listings to major arbitrations to advising London Market insurers on claims in Israel.
Our team
Our Israel Desk members understand the culture of Israeli business, having spent time in Israel and visiting regularly. We have a number of Hebrew speakers.
Our Israel Desk is made up of lawyers from the UK, Latin America, Europe and Asia. We can assist in many other jurisdictions through our Legalign alliance and other law firms with whom we have close relationships.
What we offer
DACB are known for our expertise :
- Health including Med Tech.
- Insurance
- Tech
- Corporate
- Litigation and Arbitration (including ICC, LCIA, SIAC and Beth Din arbitrations)
- Commercial and Intellectual Property
- Real Estate and Construction
We are market leaders in the Insurance and Health sectors and are uniquely placed to use our expertise to introduce Israeli companies and start-ups into the UK ecosystem.

Facts & Numbers

65%
International Activity


Equality Trophy of the Paris Bar
#1
in 2019