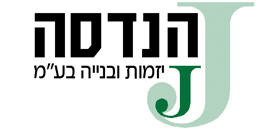 J Engineering, Development, and Construction Inc.
Construction and Initiation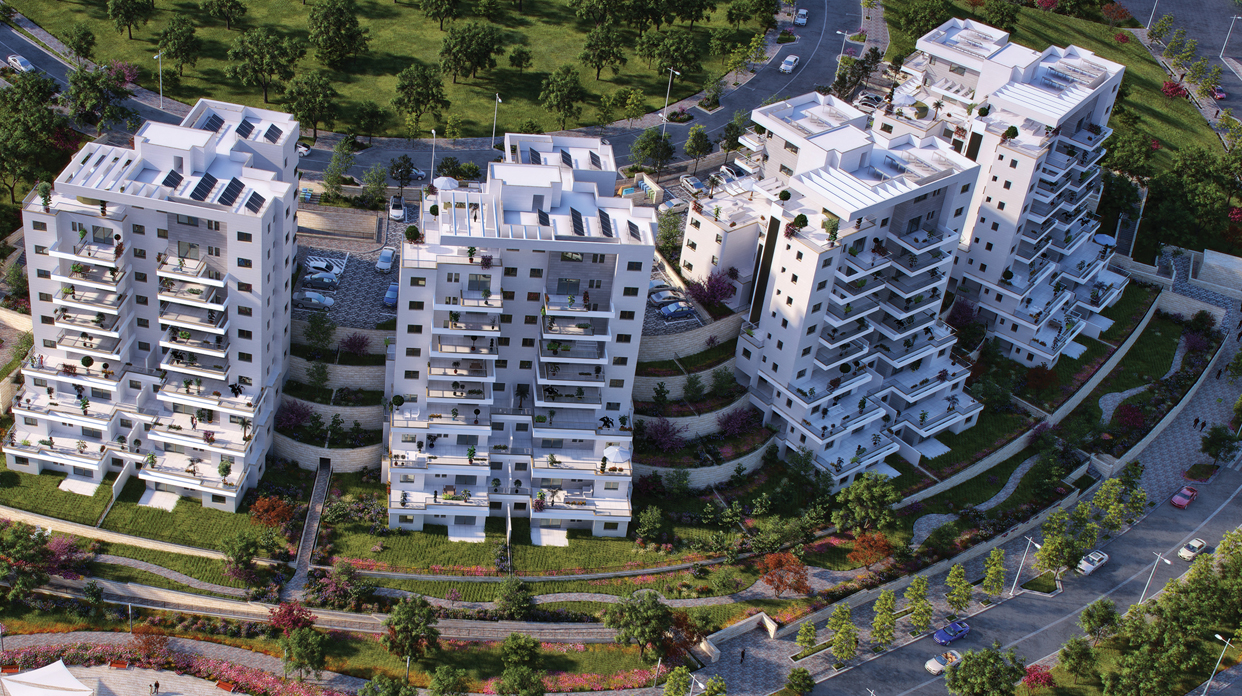 Company's Profile
| | |
| --- | --- |
| Established: | 2001 |
| Line of Business: | Construction and Initiation |
| Address: | 12 Beit HaDfus St., Jerusalem |
| Phone: | 972-2-6414443 |
| Fax: | 972-2-6411343 |

Company Executives
Ilan Iluz

CEO and Owner

J Engineering, Development, and Construction Inc.

View Profile

Ilan Iluz

About J Engineering, Development, and Construction Inc.
J Engineering, Development and Construction Inc. was established in 2001 in Jerusalem by Eng. Noach Rappaport as a building contractor. In 2011, ownership was transferred to the hands of "Naeh Civil Engineering Inc.", owned by Iluz Bros. Caulking and Insulation Inc. Today, J Engineering, Development, and Construction Inc. deals both in execution and initiation and is classified as a C5 contractor, which allows it to execute projects of unlimited financial and operational scopes. Throughout the years, J has dealt mainly in execution and has constructed large-scale projects for some of the largest initiators in the Israeli market, including Minrav, Neta Lifshits, Akiva Zuravin, Be'Emuna, and others.
With the publishing of construction tenders for the new city Harish, the company has won rights to several projects, and is now mainly operating as an initiator. Currently, the company conducts various contracting works, solely for the public sector. Among these one may find the construction of a sports center (including a community center, swimming pools and sport halls) for the Elad Municipality, and the construction of a sports center in "Um Laison" neighborhood, kindergartens and youth club for the Jerusalem Municipality. Furthermore, the company constructs daycare centers and classes on behalf of "Moriah".
Ilan Iluz, CEO and Owner
Company owner Ilan Iluz is a third generation member of a family specializing in caulking and insulation, tracing its roots to the Ha'achim Group, established in 1922, which was reorganized in 1987, into the newly established Iluz Bros. company. As such, he started his career in caulking and insulating new structures, and in setting up insulation and maintaining wear on old structures, all the while expanding through establishing a parallel business in South Africa. Later on, Ilan expanded his business into construction execution and in 2010 he established "Naeh Civil Engineering Inc.", whose flagship project, alongside various other execution projects, was the construction of the Waldorf Astoria Hotel. Further along, as stated, "Naeh Civil Engineering Inc." merged with "J Engineering, Initiation and Construction Inc.", and Ilan now manages all 3 companies in the group.
Quality Construction and High Standards
In every project where J Engineering, Initiation and Construction Inc. takes part, it takes care to maintain a higher-than-market level construction standard, starting with the most meticulous planning and leading up to an optimal execution of every project. In order to execute its various projects, the company employs leading engineers who serve as project managers, as well as top-rate consultants and sub-contractors, all with vast knowledge and experience. Along the years the company has earned the professional reputation of being a reliable company which is particular about quality construction and about providing comprehensive services and guidance to its clients.
Both an Initiator and an Executor
One of the company's main advantages is the fact that it deals in both initiation and execution. This allows it to guide each project under its care in the most professional manner, while paying particular attention to work done by sub-contractors.
These all-encompassing abilities offer company clients a piece of mind, as they know the company does everything within its powers to provide a final product of the highest quality, and even more than that. In addition, company clients enjoy a 24/7 contact with its representatives starting at contract signing and leading up to receiving property keys, with no outside mediators involved. The company also employs the services of a professional quality assurance firm, offering company clients a complete and fair answer, until they are fully satisfied.
Leading Jerusalem-based Company
J Engineering, Initiation and Construction Inc. is considered a Jerusalem boutique company, known for its rich technical specifications and luxurious finishing, and working in very tight schedules.
The company always strives to produce unique projects and uses innovative materials and the most advanced technologies. Since its beginnings and to this day the company has embraced a vision of quality, a meticulousness in execution, and an innovative entrepreneurial perspective, corresponding with the changing trends in real-estate.
Building the Jerusalem Waldorf Astoria Hotel
"Naeh Civil Engineering Inc.", through its merger with "J Engineering, Development, and Construction Inc.", and under the management of Ilan Iluz, has carried out this flagship project with an unprecedented budget of over $150 Million.
The project included razing and reconstruction, use of advanced building technologies and attention to the smallest detail. Since the hotel was listed for conservation, it was planned with comprehensiveness in mind, in order to combine old and new. It has since won prestigious international competitions for its design, aesthetics, and luxuriousness.
Initiation in Harish
As of now, the company deals mainly in real-estate initiation, and is completing the construction of nearly 500 housing units in Harish. The units are being built in the city's HaMagaf and HaParsa neighborhoods in three different projects: the Harish Soho project with 243 housing units (4 and 5 room apartments, garden apartments and a penthouse, with a shopping center), the Harish on the Park project with 120 housing units (4 and 5 room apartments, garden apartments and penthouses) with the first underground parking lot of its kind in Harish, and the Harish Plus project, where 110 housing units are to be built. In this last project, which is now in initiation, the company will also build a commercial center for the benefit of residents. The two former compounds have been completed.
J Subsidiary, Bustan Arnona
These days, J's subsidiary company, Bustan Arnona, is taking part in the construction of new residential units in the "Moradot Arnona" project, located in Jerusalem's Arnona neighborhood. The project will include Mehir LaMishtaken and free market apartments.

Photo Gallery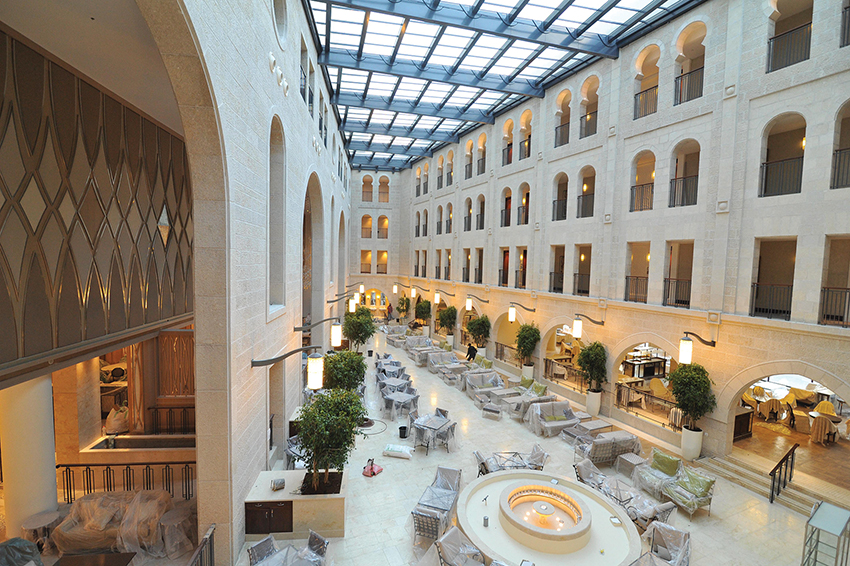 Waldorf Astoria Hotel, Jerusalem
pr photo
Waldorf Astoria Hotel, Jerusalem
pr photo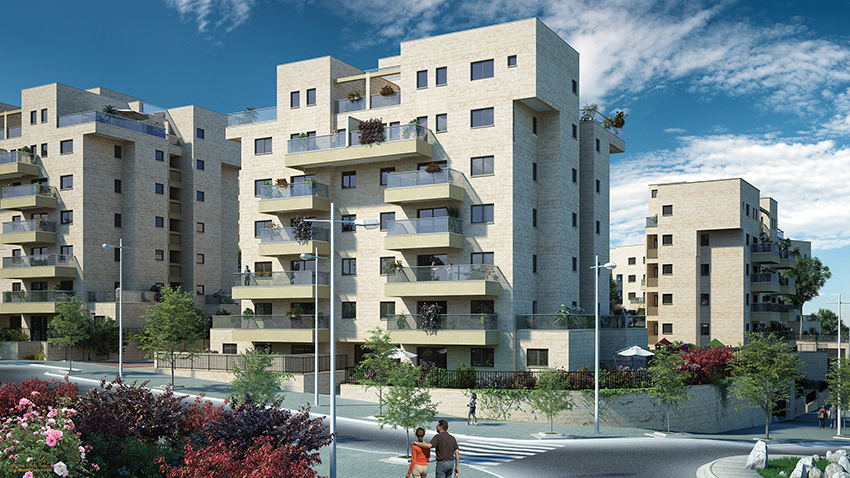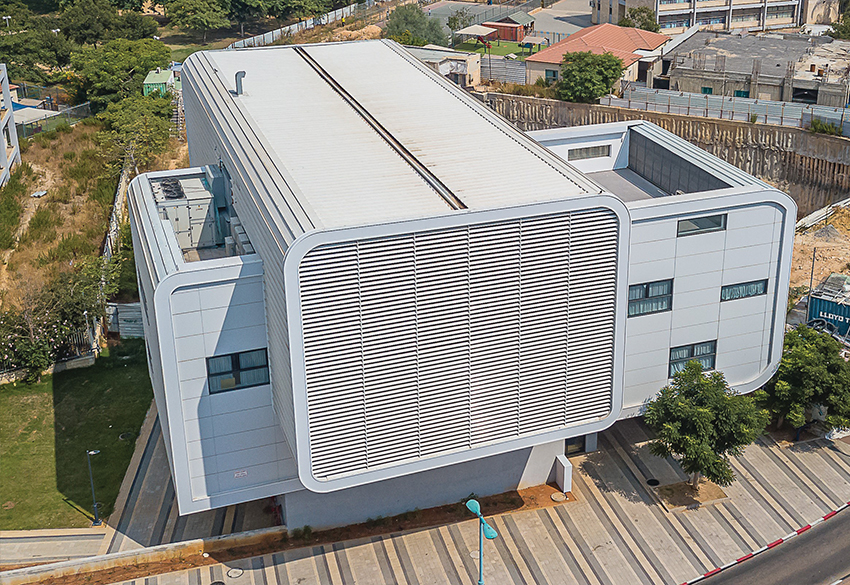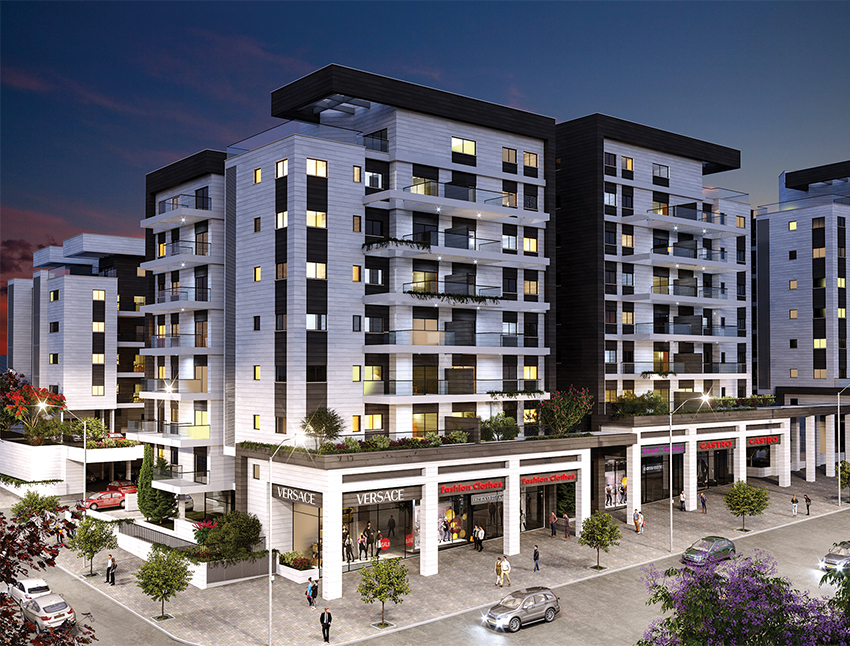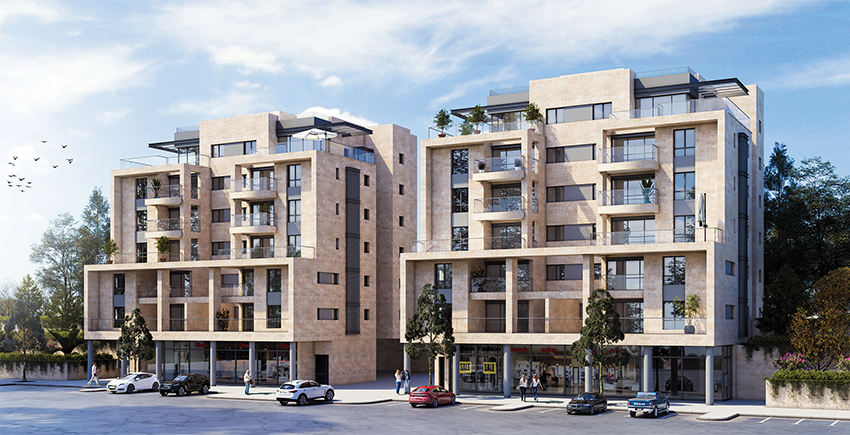 מורדות ארנונה, ירושלים
pr photo