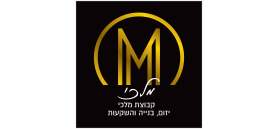 Malki Group
Real Estate Initiation, Construction and Investments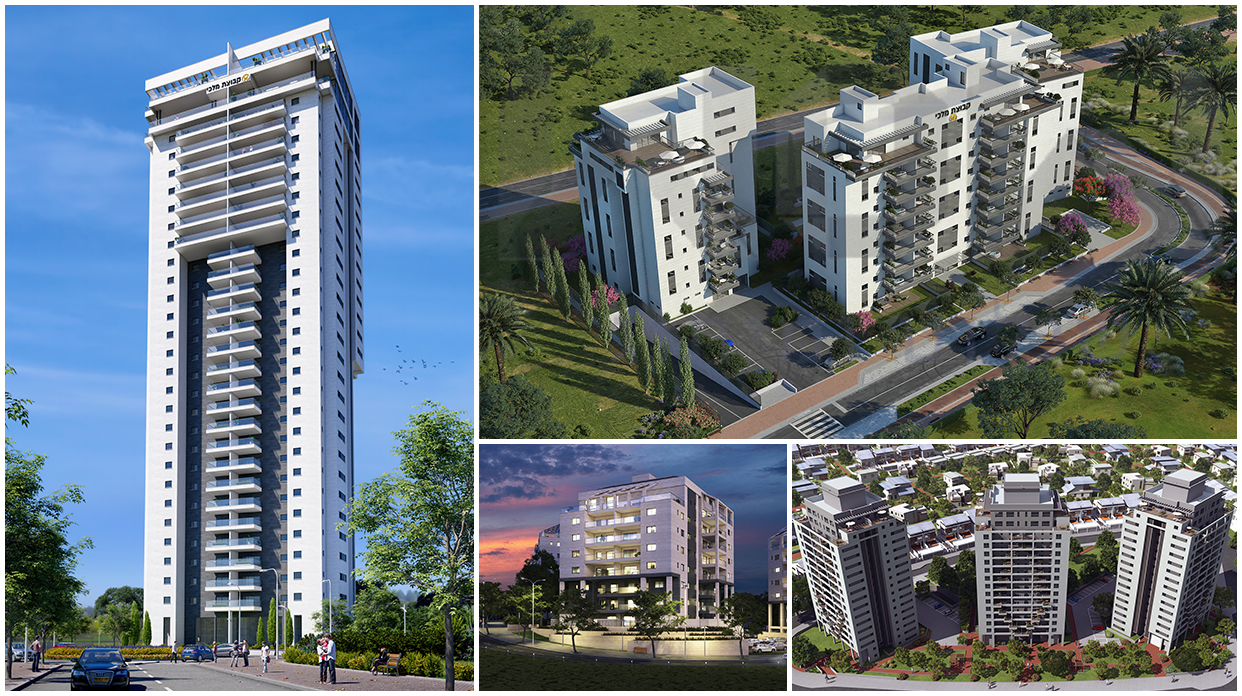 Company's Profile
| | |
| --- | --- |
| Established: | 1970 |
| Line of Business: | Real Estate Initiation, Construction and Investments |
| Address: | 11 Weizmann St., Nes Ziona 7403008 |
| Phone: | 972-8-9389310 *2011 |
| Fax: | 972-8-9389315 |

Company Executives
Moti Malki

Co-CEO, Owner and Chairman of the Board

Malki Group

View Profile

Moti Malki

Shahar Malki

Co-CEO and Owner

Malki Group

View Profile

Shahar Malki

Riki Malki

CFO and Owner

Malki Group

Rachel Malki

The Group's President

Malki Group

Ezra Malki (dec.)

(1949-2016) The Group's Founder

Malki Group

About Malki Group
Malki Group is a group of companies founded over 40 years ago by the Late Ezra Malki. During its years of operations, the group built thousands of residential units across Israel, mainly in Gush Dan. The group has vast experience in initiating and constructing residential projects: from luxury towers, through residential neighborhoods to unique boutique buildings. The group is considered to be one of Israel's most innovative and stable companies in its field, and has extensive reputation and a higher-than-average share of returning customers. The children of the Late Ezra – Moti, Shahar and Riki serve as his successors as the group's owners, while Rachel, their mother, serves as the group's President.
The Group's Founder, the Late Ezra Malki – One of the Builders of Israel
The Late Ezra Malki (1949-2016) was one of Israel's builders and founded the prospering group in the late 1970's. He started his real estate work from a place of love, a true fulfillment of the Zionist dream and his love of this land. He was a multitalented man, who knew how to recognize opportunities and leverage the group to its success, owing to his modesty and his famous charisma. He treated every customer with respect and camaraderie and even dedicated his own funds and time for improving the living quality of numerous individuals and families. Perhaps most important of all, he was a loving father and an exceptional family man.
Both an Initiation and an Execution Group
The group includes two divisions that work together in full harmony: The Initiation and Investments Division and the Execution Division. The Initiation and Investments Division includes the companies Malki Investments Ltd. and M.Y. Dvir Ltd (which is ISO-9002 certified). These companies specialize in the location and betterment of properties, initiation, planning, development and marketing of various projects. Both companies are characterized by high-quality construction while meeting strict standards, whereas every project is personally and closely accompanied by the companies' executives. The company guarantees that the schedules would be met and to uncompromising attention to all of the planning and building processes. The Execution Division includes the contracting company Malki Construction Ltd., which has a C-5 (unlimited) contractor classification that enables it to build in any financial and engineering scope. Malki Construction Ltd. executes projects for the group and for other initiation companies. The group owns some of the most advanced engineering and construction equipment in the industry, and first-class human capital.
Financial Strength
The Group has proven financial strength, which is expressed in high credit ranking and trust from the banks as well as suppliers. The group is synonymous with excellence, from its top executives, through its administration and customer service personnel, all the way to its construction workers in every project. All of the group's ranks, from senior to junior, are committed to excellence and faithful service for its numerous customers.
Prominent Projects
M Tower, Rishon LeZion: A luxury tower under construction in the city's new flagship neighborhood. 28 stories over a double-height lobby. The top floors would include particularly luxurious mini-penthouses, two upscale penthouses with roof balconies, and two penthouses with roof balconies and private swimming pools. The building was planned in accordance with green building principles and includes, among others, thermal insulation of the external walls. The project is combined with Mehir LaMishtaken (government price-capped projects). Under construction, population in 2020.
Malki Park, Rishon LeZion: A project at the best location in the Rakafot neighborhood, near a green and cultivated park. The project includes three boutique buildings with 8 floors above the ground floor, with attentive and meticulous architectural planning. The building offers a variety of garden apartments, 5-room apartments and upscale penthouses. The project is combined with Mehir LaMishtaken. Under construction, population in 2020.
39, 42 He BeIyar, Rishon LeZion: Twin 14-story luxury towers in west Rishon LeZion with a diverse apartments mix. The buildings include a particularly lavish technical spec, attentive planning and an especially luxurious architectural design. Construction completed with both building populated.
Mishkenot Ganim, Petach Tikva: A project in the best location at the center of the neighborhood of Hadar Ganim. Three 16-story upscale residential buildings. The apartments mix includes garden apartments, 4, 5 and 6 rooms apartments and luxurious and spacious duplexes. As appropriate for an area with a religious population, the company built a Sukkah balcony for each apartment, a complex engineering and execution challenge. Each building also has 3 elegant elevators with Shabbat control mechanisms. Completed and populated.
Rishon BaNachala, Rishon LeZion: one of the first projects that were built in the new Nachalat Yehuda neighborhood. A 14-story luxury building with 52 apartments including large penthouses, lofts and an underground parking. Completed.
Botanica, Green Kfar Saba: A complex with four 7-story buildings, each with its own spectacular architectural design. The buildings are paneled with natural stone and their lobbies are upscale and spacious, with a designed double space. Each building has a large residents' club, trolley and bicycle room, two advanced and particularly fast elevators and common garden and decorative areas. The apartments' mix includes 4-5-rooms apartments, spacious garden apartments, mini-penthouses, duplexes and upscale penthouses. All of the apartments have open green view. Completed and populated.

Photo Gallery